Practice Sustainable Fashion at Calgary ReLove Market
On Sunday, November 15, 2020, The Pioneer on Stephen Ave will be hosting the ReLove Market, a premier consignment and vintage pop-up featuring 20 unique vendors and a beautiful selection of preloved garments.
This will be ReLove's 12th feature pop-up market in the city since their original launch in March of 2019, and while it is a fun way to connect with the community and find up-scale affordable clothing, it is much bigger than that. ReLove Generation is a part of the global movement for sustainable fashion, promoting the repair, reuse, repurpose and recycling of preloved clothing to encourage waste reduction and ethical practices in one of the world's largest and most wasteful industries.
"We are bringing local awareness to a global movement." Says Sarah Little, Founder of ReLove Generation, "By shining a light on sustainability, human rights and environmental rights, ReLove is a platform that helps local people change the world."
Sustainable fashion is an ongoing global movement dedicated to educating the public on the damaging environmental and social impacts of "fast fashion", and encouraging the transition towards ethical and sustainable alternatives. Fast fashion refers to the rapid mass production of inexpensive clothing in line with constantly changing industry trends by major corporations. In order to maintain low costs and rapid turnover, the fast fashion business model is built on the exploitation of cheap labour and use of environmentally damaging materials that produce excess amounts of waste and pollution.
According to The World Bank, the fashion industry uses 93 billion cubic meters of water every year, and is responsible for 10% of annual global carbon emissions. Only 15% of secondhand clothing and garments are recycled or donated, with the remainder being incinerated or ending up in landfills, where their synthetic fibers can take up to 200 years to decompose (1).
In addition to inflicting large-scale, harmful impacts on the environment, the fashion industry is also guilty of exploiting workers and violating human rights for their products. A transparency survey by fashionchecker.org revealed that 93% of surveyed brands do not pay their garment workers a living wage.
The sustainable fashion movement, also known as slow fashion or eco fashion, is working to combat the damaging social and environmental impacts of fast fashion by promoting ethically sourced clothing and sustainable practices, such as repairing, reusing, repurposing and recycling clothing. By consuming less, donating old clothing and purchasing second-hand or preloved alternatives, shoppers contribute to the creation of a far more sustainable and significantly less wasteful circular economy.
The ReLove Generation's pop-up markets represent just one method in an ongoing, multi-level approach towards ethical, sustainable and environmentally sound fashion practices gaining momentum around the world. "Everyone can do their part," says Little, "there are so many different ways to recycle and repurpose clothing so it doesn't end up in the landfill. Every contribution counts."
Visit the ReLove pop-up market at The Pioneer this Sunday to learn more about sustainable fashion and how to be a part of the change! The event is free for all to attend, but does require patrons to sign-up and book a time slot on the ReLove Eventbrite page. For more information, visit https://relovegeneration.com
For more stories, visit Todayville Calgary.
Calgary Stampede receives $10M from federal government to aid recovery from pandemic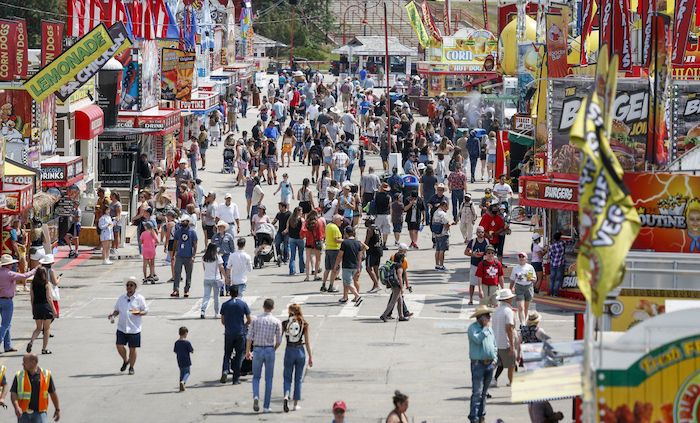 Calgary – The Calgary Stampede has received more than $10 million from the federal government to help it bounce back after last year's event was scaled down due to the COVID-19 pandemic.
A report to the city this week showed the Stampede had an operating loss of $8.3 million in 2021.
Last year's Stampede ran at half capacity because of COVID-19 public health measures and was cancelled all-together the year before.
Daniel Vandal, the federal minister for Prairies Economic Development Canada, says the money aims to support a full-scale Stampede to deliver the "authentic western experience" this year.
He says it would also help to reignite Alberta's visitor economy.
The 2022 Stampede is set to run from July 8 to 17.
"Festivals large and small were hard hit during the pandemic," Vandal said in a news release. "They are events where families and friends come together and take in the exciting atmosphere.
"The tourism industry is facing a strong comeback providing quality jobs across the country, showcasing stunning landscapes and offering exciting experiences right here in Alberta."
The federal government also provided about $1.8 million for four other tourism projects in southern Alberta: Charmed Resorts, Cochrane Tourism Association, Heritage Park and Tourism Calgary.
This report by The Canadian Press was first published June 30, 2022.
Calgary police charge teen accused of trying to hire someone to murder another youth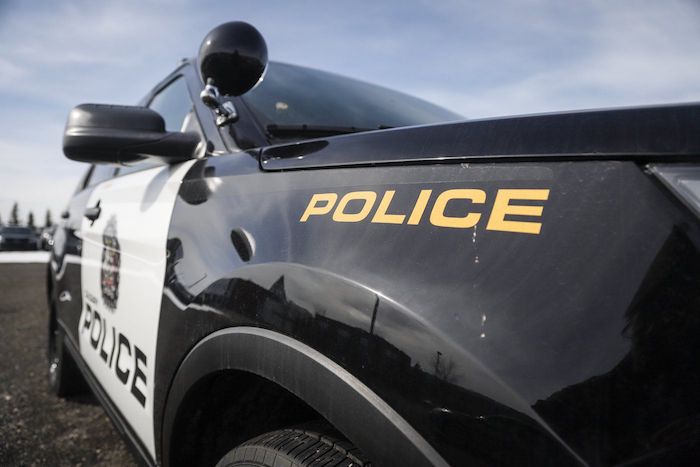 Calgary police are accusing a 16-year-old of trying to hire someone to kill another youth.
Police say in a release that they began investigating last month after getting a complaint.
After a six-week investigation, police say officers gathered enough evidence to support charging the teen.
Staff Sgt. Colin Chisholm says the allegations are disturbing and police are thankful they could investigate before anything tragic happened.
The teen was arrested on Tuesday and is charged with counselling to commit murder, breach of a court order and possession of marijuana.
The suspect cannot be named under provisions of the Youth Criminal Justice Act.
This report by The Canadian Press was first published June 29, 2022.