Volunteer with Big Brothers Big Sisters of Calgary and Area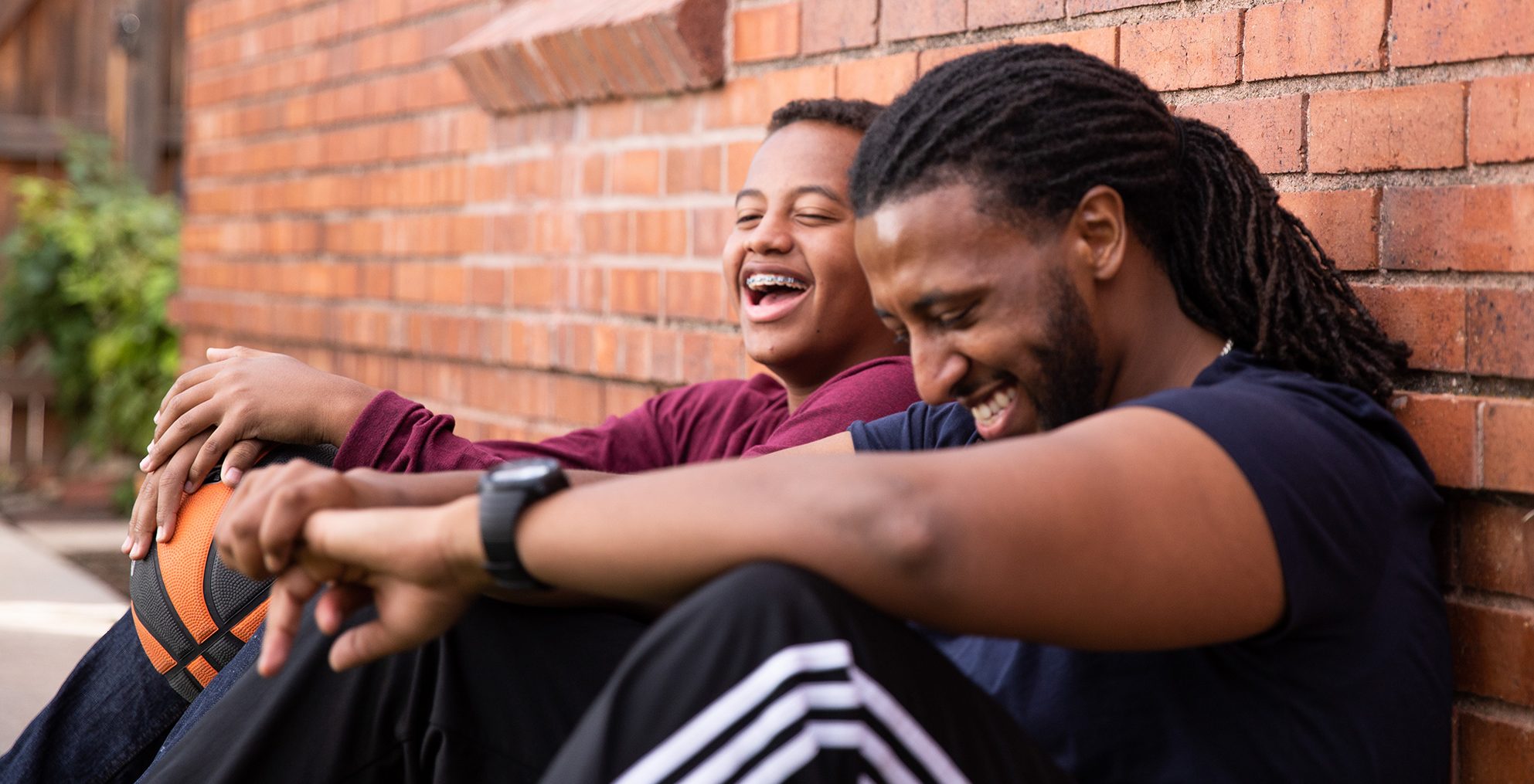 Big Brothers Big Sisters of Calgary and Area (BBBS) is a local branch and accredited member of the Big Brothers and Big Sisters of Canada Federation, established in 1994 to provide the youngest members of our city with access to life changing mentorship relationships.
Children and youth may experience childhood adversity through a number of individual or compounding societal barriers, such as family violence, mental health struggles, poverty, substance abuse or identity challenges. Big Brothers Big Sisters of Calgary and Area caters to these young Calgarians by connecting them with volunteer mentors who can form "strong one-to-one relationships with their mentees that express care, challenge growth, provide support, share power, and expand possibilities."
A foundational element of the organization is reflected in the creation of intentional matches, meaning mentors are not simply assigned on a first-come-first-serve basis. BBBS takes a number of variables into account when assigning a mentor to a waiting child, including shared experience, likes and dislikes, proximity, and more. Working hard to ensure compatibility prior to assigning matches is a great way to increase the likelihood of a successful, beneficial relationship between mentor and mentee.

"We really want to see these matches succeed," says Jennifer Booth, Manager of Communications and Stakeholder Relations at Big Brothers Big Sisters of Calgary and Area, "if we weren't as intentional and selective as we are, we wouldn't see the success in these relationships that we do."
The minimum time commitment when signing on to be a mentor with the organization is one year. According to Booth, many of the matches that originate in the BBBS program carry on well past the one-year mark as organic, mutually beneficial relationships beyond the parameters of the organization.
In the Community Mentorship program, relationships are built through shared activities and time spent together. "Bigs" can take their "Littles" to the zoo or the park, they can do a hike together, cook or bake, shoot hoops at the court, or even just sit down together to relax and talk. Over the course of a year, the relationship develops a level of trust and confidence that the child or youth mentee can benefit from significantly
"For children who have one or more adverse childhood experiences (ACEs)," says Booth, "working with a caring mentor can really enhance their social and emotional competencies." Emotional competencies include things like social awareness, self-awareness, responsible decision-making and relationship skills. These are developmental benchmarks that may have been negatively impacted by different ACEs in the child's life, and stand to benefit from an intentional, healthy relationship with a mentor at BBBS.
In addition to their standard community and school mentorship programs, BBBS introduced the PRISM program in 2018. Standing for Pride, Respect, Identity, Safety, Mentoring, PRISM connects mentors with young individuals from the LGBTQ2S+ community. These relationships are built on a shared understanding of the unique adversities faced by members of the same community, and strive to support young people in the celebration of their own, unique identities.
Currently, there are between 250 and 300 children and youth at Big Brother Big Sisters of Calgary and Area, who may wait up to three years for a pairing. This is a result of gaps in volunteer positions, as well as the organization's commitment to intentional matches. "We're really hoping to achieve a sustainable momentum," says Booth. While the organization is always seeking an increase in mentors in general, currently, they are specifically short in numbers for male-identifying volunteers, she says.
For more information on Big Brothers Big Sisters of Calgary and Area and how to apply as a volunteer, visit https://bbbscalgary.ca. To learn more about the PRISM program, visit https://bbbscalgary.ca/prism/
For more stories, visit Todayville Calgary.
Calgary Stampede receives $10M from federal government to aid recovery from pandemic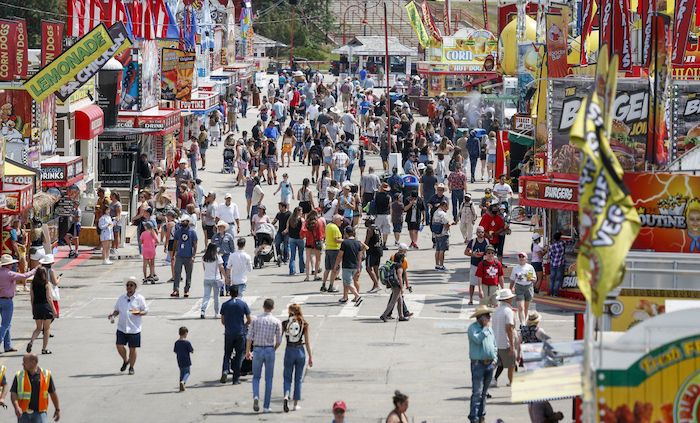 Calgary – The Calgary Stampede has received more than $10 million from the federal government to help it bounce back after last year's event was scaled down due to the COVID-19 pandemic.
A report to the city this week showed the Stampede had an operating loss of $8.3 million in 2021.
Last year's Stampede ran at half capacity because of COVID-19 public health measures and was cancelled all-together the year before.
Daniel Vandal, the federal minister for Prairies Economic Development Canada, says the money aims to support a full-scale Stampede to deliver the "authentic western experience" this year.
He says it would also help to reignite Alberta's visitor economy.
The 2022 Stampede is set to run from July 8 to 17.
"Festivals large and small were hard hit during the pandemic," Vandal said in a news release. "They are events where families and friends come together and take in the exciting atmosphere.
"The tourism industry is facing a strong comeback providing quality jobs across the country, showcasing stunning landscapes and offering exciting experiences right here in Alberta."
The federal government also provided about $1.8 million for four other tourism projects in southern Alberta: Charmed Resorts, Cochrane Tourism Association, Heritage Park and Tourism Calgary.
This report by The Canadian Press was first published June 30, 2022.
Canopy Growth to exchange C$255.4M in notes for shares and a bit of cash
SMITHS FALLS, Ont. — Canopy Growth Corp. has signed a deal to exchange C$255.4 million of its debt for shares and a little bit of cash.
Under the agreement with a limited number of noteholders, the cannabis company will acquire the 4.25 per cent unsecured convertible senior notes due in 2023 for about C$252.8 million in shares plus approximately C$3 million in cash for accrued and unpaid interest.
The price used to value the shares will be the volume-weighted average trading price on the Nasdaq Global Select Market for the 10 consecutive trading days beginning Thursday, subject to a floor price of US$2.50 and a maximum of US$3.50 per share.
Constellation Brands Inc., through its wholly-owned subsidiary Greenstar Canada Investment Limited Partnership, has agreed to swap half of the C$200 million in notes it holds under the deal.
The company, which is already Canopy's largest shareholder, will receive a minimum of 21.9 million Canopy shares based on the floor price and a maximum of 30.7 million shares.
Constellation currently holds nearly 142.3 million Canopy shares, representing a 35.3 per cent stake in the company.,
This report by The Canadian Press was first published June 30, 2022.
Companies in this story: (TSX:WEED)
The Canadian Press