Volunteer with Big Brothers Big Sisters of Calgary and Area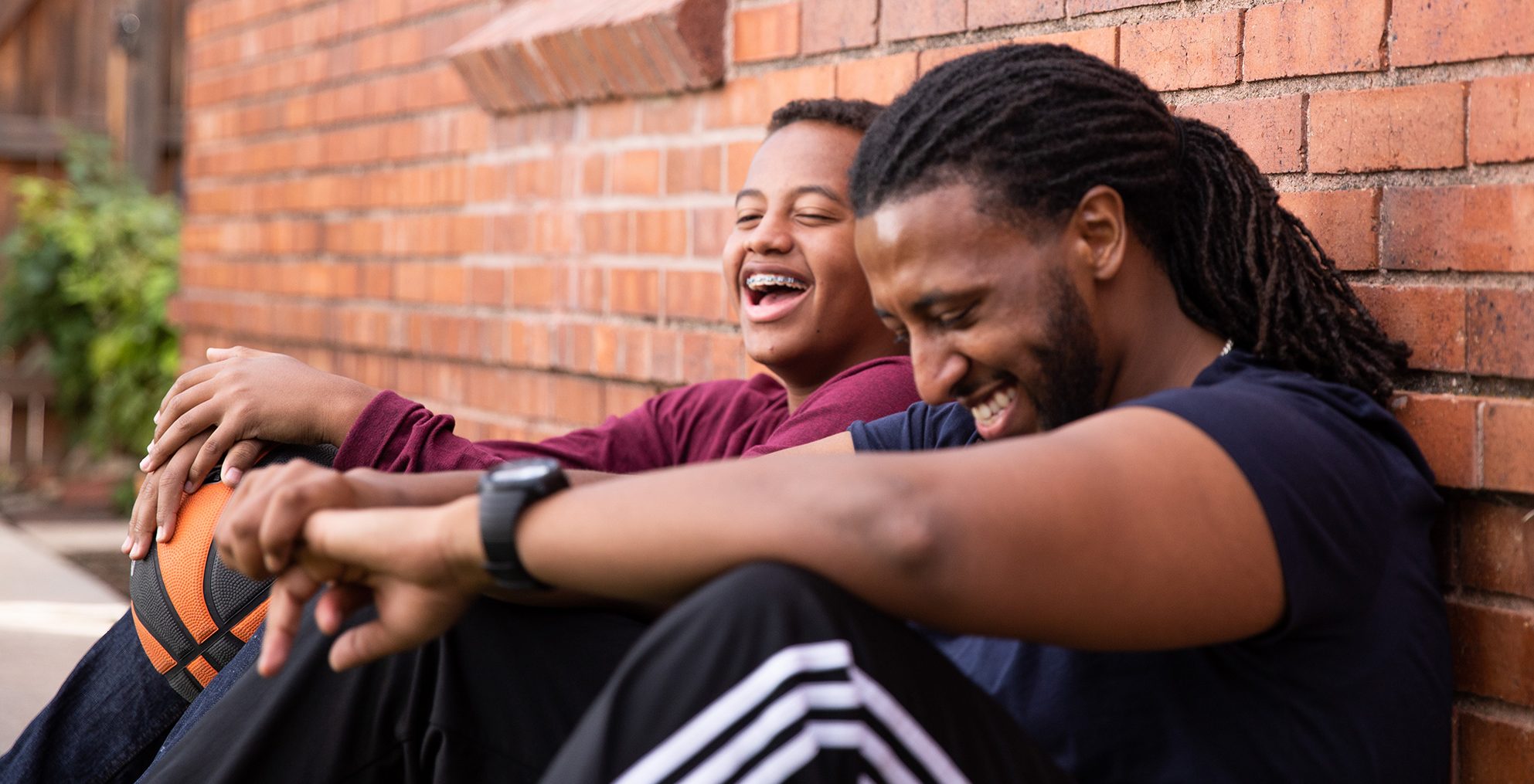 Big Brothers Big Sisters of Calgary and Area (BBBS) is a local branch and accredited member of the Big Brothers and Big Sisters of Canada Federation, established in 1994 to provide the youngest members of our city with access to life changing mentorship relationships.  
Children and youth may experience childhood adversity through a number of individual or compounding societal barriers, such as family violence, mental health struggles, poverty, substance abuse or identity challenges. Big Brothers Big Sisters of Calgary and Area caters to these young Calgarians by connecting them with volunteer mentors who can form "strong one-to-one relationships with their mentees that express care, challenge growth, provide support, share power, and expand possibilities."
A foundational element of the organization is reflected in the creation of intentional matches, meaning mentors are not simply assigned on a first-come-first-serve basis. BBBS takes a number of variables into account when assigning a mentor to a waiting child, including shared experience, likes and dislikes, proximity, and more. Working hard to ensure compatibility prior to assigning matches is a great way to increase the likelihood of a successful, beneficial relationship between mentor and mentee.

"We really want to see these matches succeed," says Jennifer Booth, Manager of Communications and Stakeholder Relations at Big Brothers Big Sisters of Calgary and Area, "if we weren't as intentional and selective as we are, we wouldn't see the success in these relationships that we do."
The minimum time commitment when signing on to be a mentor with the organization is one year. According to Booth, many of the matches that originate in the BBBS program carry on well past the one-year mark as organic, mutually beneficial relationships beyond the parameters of the organization.
In the Community Mentorship program, relationships are built through shared activities and time spent together. "Bigs" can take their "Littles" to the zoo or the park, they can do a hike together, cook or bake, shoot hoops at the court, or even just sit down together to relax and talk. Over the course of a year, the relationship develops a level of trust and confidence that the child or youth mentee can benefit from significantly
"For children who have one or more adverse childhood experiences (ACEs)," says Booth, "working with a caring mentor can really enhance their social and emotional competencies." Emotional competencies include things like social awareness, self-awareness, responsible decision-making and relationship skills. These are developmental benchmarks that may have been negatively impacted by different ACEs in the child's life, and stand to benefit from an intentional, healthy relationship with a mentor at BBBS.  
In addition to their standard community and school mentorship programs, BBBS introduced the PRISM program in 2018. Standing for Pride, Respect, Identity, Safety, Mentoring, PRISM connects mentors with young individuals from the LGBTQ2S+ community. These relationships are built on a shared understanding of the unique adversities faced by members of the same community, and strive to support young people in the celebration of their own, unique identities. 
Currently, there are between 250 and 300 children and youth at Big Brother Big Sisters of Calgary and Area, who may wait up to three years for a pairing. This is a result of gaps in volunteer positions, as well as the organization's commitment to intentional matches. "We're really hoping to achieve a sustainable momentum," says Booth. While the organization is always seeking an increase in mentors in general, currently, they are specifically short in numbers for male-identifying volunteers, she says. 
For more information on Big Brothers Big Sisters of Calgary and Area and how to apply as a volunteer, visit https://bbbscalgary.ca. To learn more about the PRISM program, visit https://bbbscalgary.ca/prism/
For more stories, visit Todayville Calgary.
Alberta paleontologists find dramatic change in bite force as tyrannosaurs matured
Tyrannosaurs are well known as having been ferocious predators at the top of the food chain millions of years ago, but a study led by an Alberta-based researcher shows the reptiles didn't start out life that way.
François Therrien, curator of dinosaur paleoecology at the Royal Tyrrell Museum in Drumheller, Alta., said the study focused on tyrannosaur teeth and their dramatic change as they matured. 
He collaborated with Darla Zelenitsky and Jared Voris of the University of Calgary, as well as Kohei Tanaka of the University of Tsukuba in Japan.
For the study, published this week in the Canadian Journal of Earth Sciences, the researchers examined the lower jaws from the Albertosaurus and Gorgosaurus, types of tyrannosaurs commonly found in Canada that predated the T. rex by millions of years.
"Our fossil records for those two species of tyrannosaurs is excellent," Therrien said about the collection at the museum.
"We have so many specimens of those … that represent a full growth series from very young individuals that were probably three or four years of age all the way to fully grown adults that were over 20 years of age."
By examining a wide range of fossils, the researchers were able to see a significant change in tooth size and jaw force once the tyrannosaurs reached about 11 years of age.
Feeding behaviour did not appear to change during the lifespan of the tyrannosaurs, because their jaws were adapted to capturing and seizing prey with their mouths, probably because the forelimbs were too short to grasp food, Therrien said. 
"Tyrannosaurs were truly unique when you look at all the theropods," he said. "They were atypical … because their bite and their skulls were their main weapon for killing prey."
But what did change, he said, is the size of their teeth and their bite force.
A tyrannosaur at about three years of age was still a deadly predator, but it had smaller blade-like teeth that could only slice through flesh. The bite force, Therrien added, was about 10 per cent that of a fully grown alligator.  
That means younger tyrannosaurs ate smaller prey and had to compete with other like-sized predators such as the Velociraptor. 
Once tyrannosaurs turned 11, Therrien explained, they went through a growth spurt in which their teeth became larger and wider. By the time the reptiles were fully grown, their bite force was eight times more than that of an alligator. 
And that meant their diets also changed. 
"These teeth were better adapted for resisting twisting stresses either associated with biting of big prey or even crushing bone."
Therrien said his study shows that young tyrannosaurs were distinct predators that occupied different ecological niches.
"Young tyrannosaurs were not just scaled-down versions of the mature parents," he said. "They were creatures that actually had their own lifestyles."
This report by The Canadian Press was first published June 23, 2021. 
Daniela Germano, The Canadian Press
Construction begins on new Alberta solar farm, Amazon to purchase power
CALGARY — Amazon announced Wednesday it will purchase power from a massive new solar farm in Alberta, marking the e-commerce giant's second renewable energy investment in Canada.
Construction began Wednesday on Travers Solar, a $700-million, 465-MW project southeast of Calgary, which its developers say will be the largest solar photovoltaic project in Canada and one of the largest in the world.
Privately held Greengate Power Corp. of Calgary says the solar farm will consist of 1.3 million solar panels and will provide enough electricity to power more than 100,000 homes by 2022.
Amazon, which has signed a deal to buy up to 400 MW of electricity from the project, previously announced plans to purchase power from an 80-MW solar farm in southern Alberta as part of its commitment to being fully powered by renewables by 2030.
Renewable electricity companies have credited Alberta's unregulated electricity market for a recent boom in solar projects in the province.
Other projects include the 300-MW Blackspring Ridge Wind Project, which is now owned by French firm EDF EN and Enbridge Inc. of Calgary, and the proposed 130-MW Claresholm Solar project, a joint venture between Capstone Infrastructure and Obton, a Danish investment company.
This report by The Canadian Press was first published June 23, 2021.
The Canadian Press