Volunteer with Big Brothers Big Sisters of Calgary and Area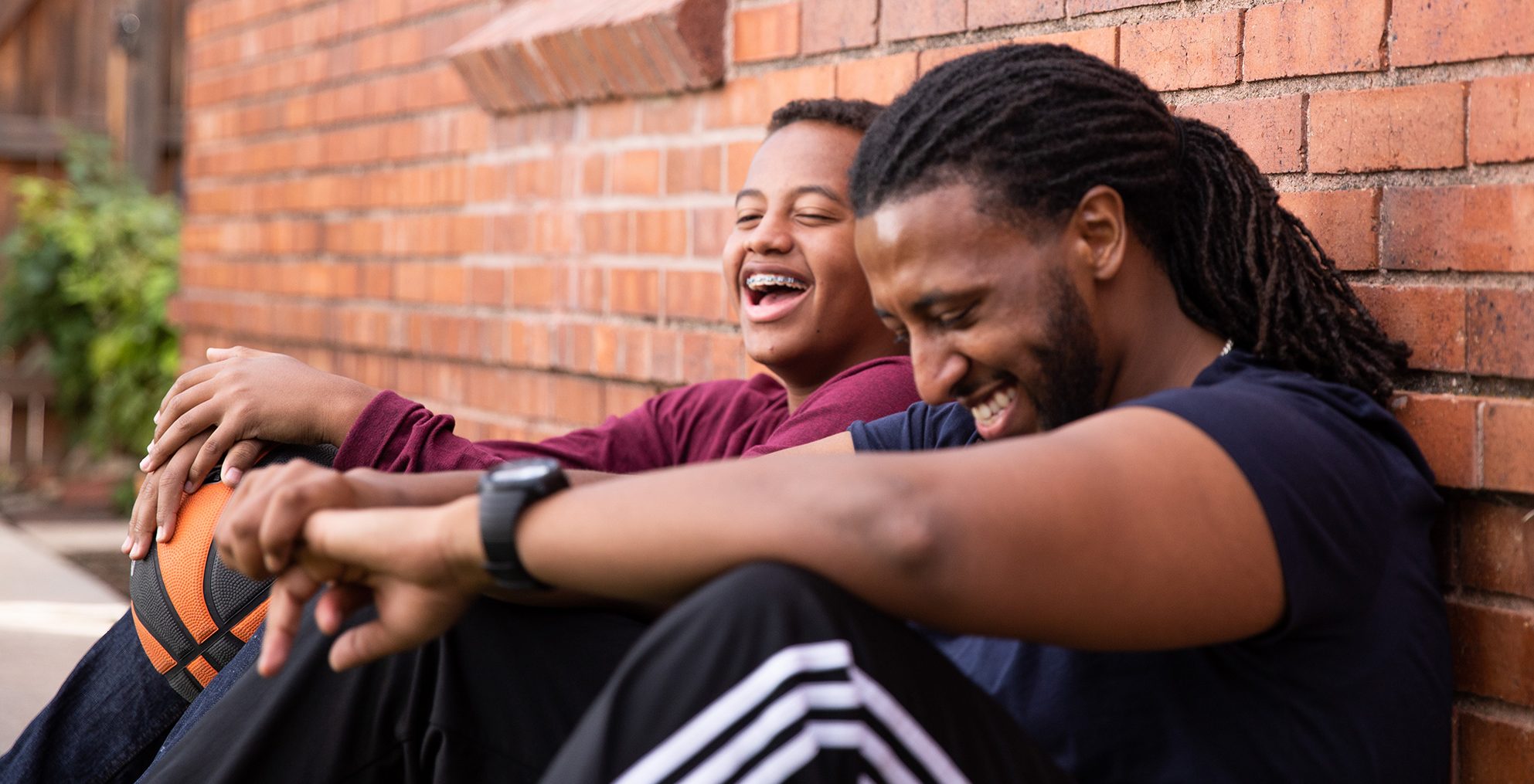 Big Brothers Big Sisters of Calgary and Area (BBBS) is a local branch and accredited member of the Big Brothers and Big Sisters of Canada Federation, established in 1994 to provide the youngest members of our city with access to life changing mentorship relationships.  
Children and youth may experience childhood adversity through a number of individual or compounding societal barriers, such as family violence, mental health struggles, poverty, substance abuse or identity challenges. Big Brothers Big Sisters of Calgary and Area caters to these young Calgarians by connecting them with volunteer mentors who can form "strong one-to-one relationships with their mentees that express care, challenge growth, provide support, share power, and expand possibilities."
A foundational element of the organization is reflected in the creation of intentional matches, meaning mentors are not simply assigned on a first-come-first-serve basis. BBBS takes a number of variables into account when assigning a mentor to a waiting child, including shared experience, likes and dislikes, proximity, and more. Working hard to ensure compatibility prior to assigning matches is a great way to increase the likelihood of a successful, beneficial relationship between mentor and mentee.

"We really want to see these matches succeed," says Jennifer Booth, Manager of Communications and Stakeholder Relations at Big Brothers Big Sisters of Calgary and Area, "if we weren't as intentional and selective as we are, we wouldn't see the success in these relationships that we do."
The minimum time commitment when signing on to be a mentor with the organization is one year. According to Booth, many of the matches that originate in the BBBS program carry on well past the one-year mark as organic, mutually beneficial relationships beyond the parameters of the organization.
In the Community Mentorship program, relationships are built through shared activities and time spent together. "Bigs" can take their "Littles" to the zoo or the park, they can do a hike together, cook or bake, shoot hoops at the court, or even just sit down together to relax and talk. Over the course of a year, the relationship develops a level of trust and confidence that the child or youth mentee can benefit from significantly
"For children who have one or more adverse childhood experiences (ACEs)," says Booth, "working with a caring mentor can really enhance their social and emotional competencies." Emotional competencies include things like social awareness, self-awareness, responsible decision-making and relationship skills. These are developmental benchmarks that may have been negatively impacted by different ACEs in the child's life, and stand to benefit from an intentional, healthy relationship with a mentor at BBBS.  
In addition to their standard community and school mentorship programs, BBBS introduced the PRISM program in 2018. Standing for Pride, Respect, Identity, Safety, Mentoring, PRISM connects mentors with young individuals from the LGBTQ2S+ community. These relationships are built on a shared understanding of the unique adversities faced by members of the same community, and strive to support young people in the celebration of their own, unique identities. 
Currently, there are between 250 and 300 children and youth at Big Brother Big Sisters of Calgary and Area, who may wait up to three years for a pairing. This is a result of gaps in volunteer positions, as well as the organization's commitment to intentional matches. "We're really hoping to achieve a sustainable momentum," says Booth. While the organization is always seeking an increase in mentors in general, currently, they are specifically short in numbers for male-identifying volunteers, she says. 
For more information on Big Brothers Big Sisters of Calgary and Area and how to apply as a volunteer, visit https://bbbscalgary.ca. To learn more about the PRISM program, visit https://bbbscalgary.ca/prism/
For more stories, visit Todayville Calgary.
Pacific FC downs Cavalry FC 1-0 in Canadian championship, Toronto FC next
CALGARY — Having dispatched one Major League Soccer club in the Canadian Championship, Pacific FC must do that again to continue its march to a title.
Pacific blanked Canadian Premier League counterpart Cavalry FC 1-0 in Wednesday's quarterfinal. 
The Vancouver Island club will face MLS's Toronto FC in a Voyageurs Cup semifinal next week. 
"Yeah, we're playing against an MLS team," Pacific head coach Pa-Modou Kah said. 
"If you look at for the growth of the league of the CPL, it's always great to have a team playing in this tournament and also going far. Calgary did it in 2019 and we're there now."
Toronto blanked the CPL's York United 4-0 in an earlier quarterfinal Wednesday.
The Canadian championship gives CPL clubs the chance to knock off MLS teams similar to England's FA Cup, in which lower-division clubs occasionally topple Premier League sides.
Pacific ousted the Vancouver Whitecaps 4-3 in the preliminary round to advance to the quarters. Terran Campbell, who scored in the win over the MLS side, struck again Wednesday for the Tridents.
The MLS's CF Montreal, a 3-1 winner over the Halifax Wanderers on Wednesday, joins Pacific, Toronto FC and defending CPL champion Hamilton Forge in the semifinals. Dates have yet to be announced.
Montreal and Hamilton meet in the other semifinal.
"It's two CPL teams versus two MLS teams, which is fantastic for the league and the growth of the development of the league," Pah said. "This is a great advertisement for the CPL."
The 2020 Canadian championship wasn't completed because of the COVID-19 pandemic. Montreal took the title in 2019, when Cavalry lost to them 1-0 a semifinal.
Montreal as defending champion, and Toronto and Hamilton as 2020 finalists, had byes to this year's quarterfinals. The Canadian champion plays in the 2022 Scotiabank CONCACAF Champions League.
Wednesday's matchup on clear, crisp night at Calgary's ATCO Field pitted the CPL's leading clubs against each other. Pacific (10-6-3) tops the table ahead of Cavalry (9-5-4).
Calgary midfielder David Norman prevented a second Pacific goal with a savvy save in the 87th minute. 
With 'keeper Marco Carducci tangled up with Victor Blasco, the latter got a shot away on net that Norman headed out of danger.
The visitors led 1-0 in the 33rd minute on Campbell's spinning left-foot chip.
When Cavalry defender Mason Trafford's header didn't clear a free kick, Abdoulaye Samake set up Campbell with a header from the side of the box.
Pacific goalkeeper Callum Irving produced his eighth clean sheet of the season.
"Really disappointing not to score a goal and at least take it into penalties," Trafford said. "Thought we left it out there, especially in the second half. Feel like we had lots of the ball and lots of chances, but we couldn't seem to find the back of the net.
"Disappointed with the goal we conceded, especially me. Should have got more on the header to clear it in the first place."
Pacific resumes its CPL schedule Saturday in Hamilton against Forge. Calgary heads to the national capital to face Atlético Ottawa on Saturday in a fifth CPL road game of seven straight for the Cavs.
New pandemic health measures were implemented Wednesday at Spruce Meadows, where fans over the age of 18 were required to show proof of full vaccination and undergo a temperature check before entering ATCO Field. Masks were required in indoor areas.
This report by The Canadian Press was first published Sept. 22, 2021.
Donna Spencer, The Canadian Press
Narrow win for Liberal candidate Randy Boissonnault in Edmonton Centre riding
EDMONTON — Liberal candidate Randy Boissonnault has won the riding of Edmonton Centre.
Elections Canada says Boissonnault beat Conservative incumbent James Cumming by 577 votes.
The pair had been running neck and neck since election night Monday, with mail-in ballots still to be counted.
Boissonnault was first elected as a member of Parliament for the riding in 2015, but lost to Cumming in 2019.
In a post on Twitter, Cumming thanks his volunteers and congratulates his opponent.
Boissonnault says in a tweet that he's happy to once again serve the members of Edmonton Centre.
"In this campaign we said that if Edmontonians came together, we could have a strong progressive voice in government," he said.
"Edmontonians have embraced a progressive vision of the future, a vision for $10 a day child care, a real plan to fight climate change while growing and diversifying our economy, and a commitment to supporting Canadians to an end of this pandemic and beyond."
Boissonnault is one of two Liberals elected in Alberta. Former Calgary city councillor George Chahal edged out Conservative incumbent Jag Sahota in Calgary Skyview by 3,324 votes.
This report by The Canadian Press was first published Sept. 22, 2021.
The Canadian Press