Violence Against Women is a Crisis in Every Single City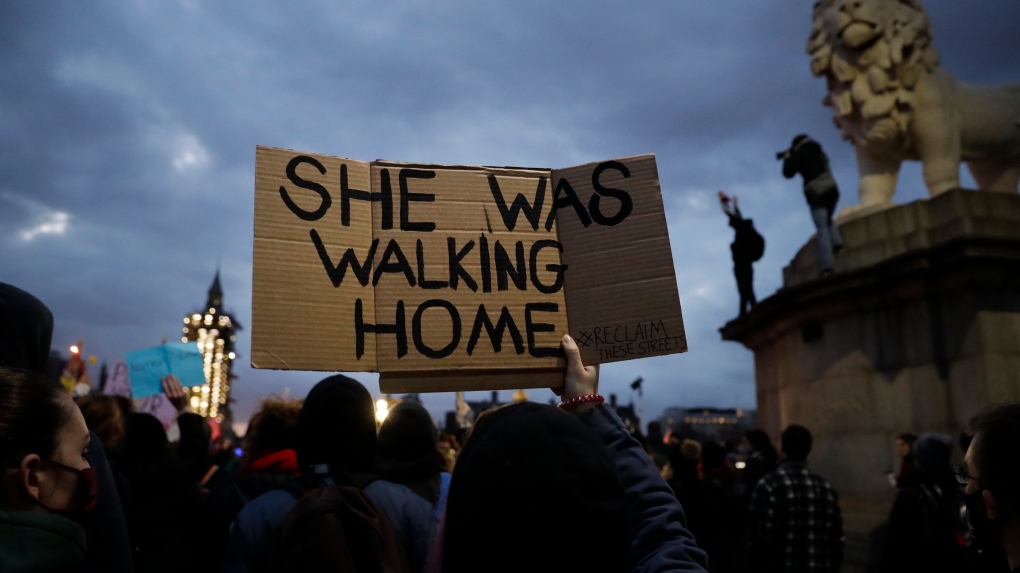 The City of Calgary remains on edge following several reports of assault and harassment against women in the last two weeks.
One woman reported being targeted while in her car, when four men on foot surrounded her vehicle while it was stopped at a streetlight on Glenmore Trail as she was driving home. It was close to midnight and the roads were relatively quiet, and the woman reported the men pulled on all four door handles but were unable to enter the vehicle, as the doors were locked while she was driving – a simple action she believes may have saved her life.
Another woman was assaulted on the Calgary Beltline on March 18th while reportedly walking to work on 5th Street between 11th and 12th Avenue. Two men pulled her from the street into an alley where they proceeded to violently physically and sexually assault her. The incident was captured by security cameras on a nearby building.
These frightening attacks occurred in Calgary just as the devastating news of Sarah Everard's murder being circulating in the UK. On the evening of March 3rd, Everard was walking home from a friend's house in south London when she went missing. The body of the 33-year-old was found on the evening of March 10th, more than 50 miles from where she was last seen. British police officer Wayne Couzens has since been charged with the kidnapping and murder of Sarah Everard.
The tragic UK story has struck chords all across the globe, and thousands of women have come forward to share their own lived experiences with physical and sexual assault. In recognition of Sarah and in solidarity with the countless women who suffer physical and sexual assault on a daily basis, women's marches have broken out around the world. Statements such as #SheWasJustWalkingHome, #EveryWomanYouKnow and #TextMeWhenYouGetHome are now also trending online.
For many – if not all – women, the fear for personal safety is never far from mind. The extensive list of personal protection devices, such as pepper spray, pocket sirens, rape whistles, key-chains designed to smash windows from the inside, and so many more, offer just a glimpse into the lived reality of ongoing fear for women everywhere. Simply put, violence against women represents a crisis in every single city.
An analysis conducted in 2018 by the World Health Organization on violence against women, featuring data from across 161 countries and areas from 2000 – 2018 found that nearly 1 in 3 women have been subjected to physical and/or sexual violence by an intimate partner or non-partner sexual violence or both.

According to the Assaulted Women's Helpline, over half of all Canadian women have experienced at least one incident of physical or sexual violence since the age of 16.
The movement to end violence against women is not new, and it is still far from over. In addressing the complex structural factors that contribute to the continued perpetuation of violence against women, conversation is key.
Listening to the woman who has spent countless years holding keys between her fingers as a make-shift weapon while she walks home from work, or made pretend phone-calls to friends or family so she wouldn't be perceived as alone. Understanding the fears of the girl who learned at an early age to never wear headphones in public and never be caught walking alone after dark – or even in the daytime, if it can be helped.
These women are our daughters, mothers, sisters and friends, and far too many of them have stories like this.
If you or someone you know is struggling with violence, assault or harassment, visit https://crcvc.ca/links/ – Support for Women for an extensive list of available resources including helplines, counseling and support centres, and a number of activism groups focused on ending violence against women in Canada and around the world.
For more stories, visit Todayville Calgary.
Calgary Stampede receives $10M from federal government to aid recovery from pandemic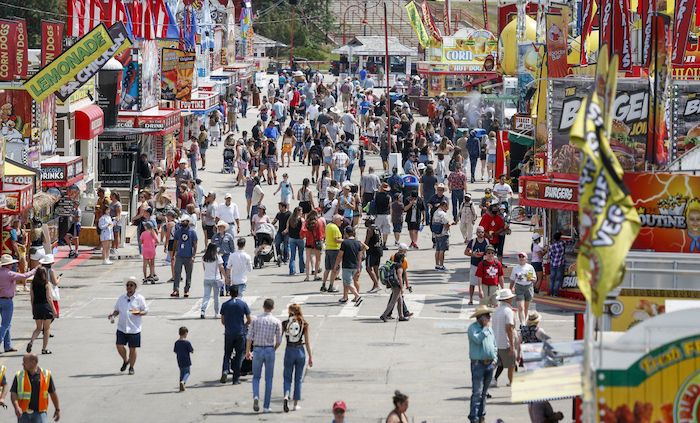 Calgary – The Calgary Stampede has received more than $10 million from the federal government to help it bounce back after last year's event was scaled down due to the COVID-19 pandemic.
A report to the city this week showed the Stampede had an operating loss of $8.3 million in 2021.
Last year's Stampede ran at half capacity because of COVID-19 public health measures and was cancelled all-together the year before.
Daniel Vandal, the federal minister for Prairies Economic Development Canada, says the money aims to support a full-scale Stampede to deliver the "authentic western experience" this year.
He says it would also help to reignite Alberta's visitor economy.
The 2022 Stampede is set to run from July 8 to 17.
"Festivals large and small were hard hit during the pandemic," Vandal said in a news release. "They are events where families and friends come together and take in the exciting atmosphere.
"The tourism industry is facing a strong comeback providing quality jobs across the country, showcasing stunning landscapes and offering exciting experiences right here in Alberta."
The federal government also provided about $1.8 million for four other tourism projects in southern Alberta: Charmed Resorts, Cochrane Tourism Association, Heritage Park and Tourism Calgary.
This report by The Canadian Press was first published June 30, 2022.
Canopy Growth to exchange C$255.4M in notes for shares and a bit of cash
SMITHS FALLS, Ont. — Canopy Growth Corp. has signed a deal to exchange C$255.4 million of its debt for shares and a little bit of cash.
Under the agreement with a limited number of noteholders, the cannabis company will acquire the 4.25 per cent unsecured convertible senior notes due in 2023 for about C$252.8 million in shares plus approximately C$3 million in cash for accrued and unpaid interest.
The price used to value the shares will be the volume-weighted average trading price on the Nasdaq Global Select Market for the 10 consecutive trading days beginning Thursday, subject to a floor price of US$2.50 and a maximum of US$3.50 per share.
Constellation Brands Inc., through its wholly-owned subsidiary Greenstar Canada Investment Limited Partnership, has agreed to swap half of the C$200 million in notes it holds under the deal.
The company, which is already Canopy's largest shareholder, will receive a minimum of 21.9 million Canopy shares based on the floor price and a maximum of 30.7 million shares.
Constellation currently holds nearly 142.3 million Canopy shares, representing a 35.3 per cent stake in the company.,
This report by The Canadian Press was first published June 30, 2022.
Companies in this story: (TSX:WEED)
The Canadian Press