Looking for a Resilient Career for the Future? Keep an Eye Out for the Lighthouse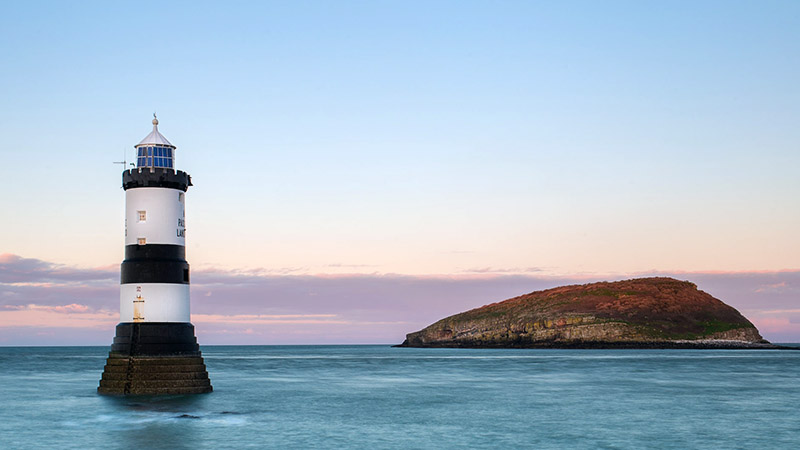 If we consider that the future of work will include a multitude of digital practices, it is up to us as employees and employers to embrace this shift with readiness and education. More familiar than not, the skills we learn through our years in education are a base, from which we hope to secure a position that falls in the same realm as our studies. The challenge is that even with curriculum updates and youth programs, the study of ever-changing digital education continues to be a challenge for both teachers and students.
We as a society are moving into a gig-heavy economy, with individuals packing more onto their certification rosters in the hopes of diversifying their resume's. For those who may want to keep the pace over the next decade, two key categories within education shine through – data science and web development. 
The importance of these skills may seem only attributable to certain industries, however, if we consider the more intensive labour positions, how data is perceived and understood is immensely important. If you are a mid-career worker, someone looking to renew their digital education or one to pursue alternative career paths that carry real promise, these skills may prove to be some of the most sought after in the near future. 
To no surprise that the end of year report by Payscale shows the two "hottest jobs" fall in the data category, reflected by the "The Future of Jobs Report 2020" by the World Economic Forum. This report shows a progressive estimate for skills that will be in demand up to 2025 and beyond. 
This is all great knowledge to have on hand, but where can similar skills be learnt without investing in a multi-year university degree? 
One Canadian company has tangible options.
Lighthouse Labs
Lighthouse Labs is a Canadian company founded in 2013 by its CEO Jeremy Shaki. They specialize in educational programs and boot camps in the fields of web development and data science. Their team has created intuitive learning programs attainable for all walks of life who carry a 'growth mindset' into their personal development. 
They offer full-time and part-time courses for their multiple bootcamps, with available mentorship from experienced professionals in both fields. The results from their 2019 Student Outcomes Report available on their website. A year from January 2019, 504 students enrolled in their bootcamps, 458 graduated and 324 gained employment post bootcamp.  Out of the 329 graduates who completed a job-seeking cycle within 180 days post-bootcamp, 95% of that group accepted employment. These numbers are incredible in comparison to the investment required for a new career avenue in 2021.
In March of 2020, we experienced a mass transition to digital communications in our daily and work lives due to the pandemic. For some, the integration of conference calls, internal team applications and a pressing focus on data was simple to grasp, but not for all. 
In light of some of these challenges, Lighthouse Labs has implemented and collaborated with multiple organizations to offer "Impact Initiatives". Created to offer hyper-focused ways of educating groups of Canadians to enhance their digital literacy.
In collaboration with Kids Code Jeunesse, a non-profit organization focused on digitally-focused educational programs for youth, with funding from the Government of Canada created the Code Create Teach initiative. This partnership had 2,703 teachers experience a one-day introductory workshop on coding and computational thinking. The objective was to offer teachers additional tools they can bring into their classrooms to enhance their student's grasp of digital technologies.
There are multiple ongoing initiatives with Lighthouse Labs and other organizations that are available to view on their website. Another that stood out is the "Accelerating Possibilities Project" in partnership with Woodgreen Community Services. Created to offer mid-career workers an opportunity to learn new skills in web development, data science and customer service. Now more than ever, these types of initiatives have the opportunity to benefit the lives of countless Canadians. 
As noted in various media outlets over recent years, there is an outcry for traditional industry workers to keep pace with the digital revolution with training and support. This is one opportunity where Lighthouse Labs and other educational programs can offer a real avenue to a new career. 
It should be noted that parallel to the closing of office spaces, restrictions on multi-person worksites and the mass layoffs in some of the more traditional industries, these skills offer the opportunity to both begin a new career path with an educated support system, and to re-evaluate what new skills could bring more value to your current position and your company's future.
Scholarship Funding
Lighthouse Labs has a strong sense of supporting their community and has recently announced a new scholarship fund in response to the difficult economic and societal conditions our country has faced due to the pandemic. After a high interest in their March 2020 scholarship round, they announced another $500,000 scholarship fund for those in need. You may be eligible for up to $5,000 in support for a full-time bootcamp and $750 for part-time programs if you've been laid off, had your hours reduced, or are out of school because of the pandemic. For interested individuals, download their financial guide for more information. 
If you would like to learn more about Lighthouse Labs, their support for our communities and the various boot camps they offer, check out their website. All of their material has been digitized and has opened up their reach to anywhere in Canada, check out their blog to learn more about their platform for online tech education. Their team has created a wide variety of reading material to help interested parties learn more prior to an application. These skills are here to stay, the more we integrate with data and web development, the more employers will be headhunting for the right candidate – which truly could be you.
For more stories, visit Todayville Calgary
'It kind of clicks:' Text4Hope program helps with depression, anxiety during pandemic
EDMONTON — Kiara Robillard says she was in a really bad place.
During the start of the COVID-19 pandemic, after she was struck by a truck and her spine broke in two places, she moved home to Alberta from California.
"That put a real damper on my life for quite awhile," says the 25-year-old, who's unemployed and living in Edmonton.
"I was depressed, anxious, losing touch with reality, and I was desperate for help."
A few months ago, she says her doctor recommended she subscribe to an Alberta Health Service text-messaging program designed to provide mental-health support during the COVID-19 pandemic.
It's called Text4Hope.
Participants receive one text message every morning for three months. After that, they can subscribe for a further six months.
Robillard selects a message of hope on her cellphone. "This one's my favourite: 'We often think that motivation leads to behaviour. The opposite is also true. Engaging in activities can increase your motivation.'
"I struggle with motivation so just seeing it written out in plain English … it kind of clicks."
Vincent Agyapong, a clinical professor of psychiatry at the University of Alberta in Edmonton, founded the program.
"Text4Hope is a program that allows individuals to subscribe to receive daily supportive text messages to help people deal with stress, anxiety and depression during the COVID pandemic," he says.
"When people are feeling stressed, anxious and depressed, they become preoccupied with doom and gloom.
"Once you are in this mental state you receive this positive message of hope, which momentarily disrupts your negative pattern of thinking."
Agyapong says the messages are crafted by psychologists, therapists and psychiatrists.
Another example of a message sent to subscribers: "When bad things happen that we can't control, we often focus on the things we can't change. Focus on what you can control; what can you do to help yourself (or someone else) today?"
The idea for Text4Hope came from a similar texting service Agyapong created after a wildfire tore through Fort McMurray, Alta., in 2016. Text4Mood, which was also promoted by Alberta Health Services, sent similar messages of hope to that community's residents.
Over six weeks with Text4Hope, Agyapong says users reported a 10 per cent reduction in depressive thoughts in comparison to those who didn't get messages.
"When people switch from being preoccupied with the doom and gloom to thinking more of the positive contents of the messages, which changes their thinking pattern, (it) results in reduced stress, anxiety and depression," he says.
More than 52,000 people have subscribed to the program since it started nearly a year ago. It is planning to continue for at least two years.
Agyapong says he has also set up a program that will send similar text messages in Arabic for newcomers, starting in April.
Last month, he started a text service for first responders suffering from post-traumatic stress disorder and he launched one in British Columbia for residents in Indigenous communities who have had multiple traumas. "They had wildfires, then they have flooding and now they have the pandemic," says Agyapong.
Robillard says she is getting therapy and on medication, but Text4Hope comes in handy on days when she feels down.
"It's something that's like a good addition to whatever regimen you have for taking care of your mental health," she says.
"It's there to help me … having a different voice, a different stream of consciousness around me helps."
This report by The Canadian Press was first published March 7, 2021.
—
This story was produced with the financial assistance of the Facebook and Canadian Press News Fellowship
Fakiha Baig, The Canadian Press
Stand Together Against Bullying – Pink Shirt Day 2021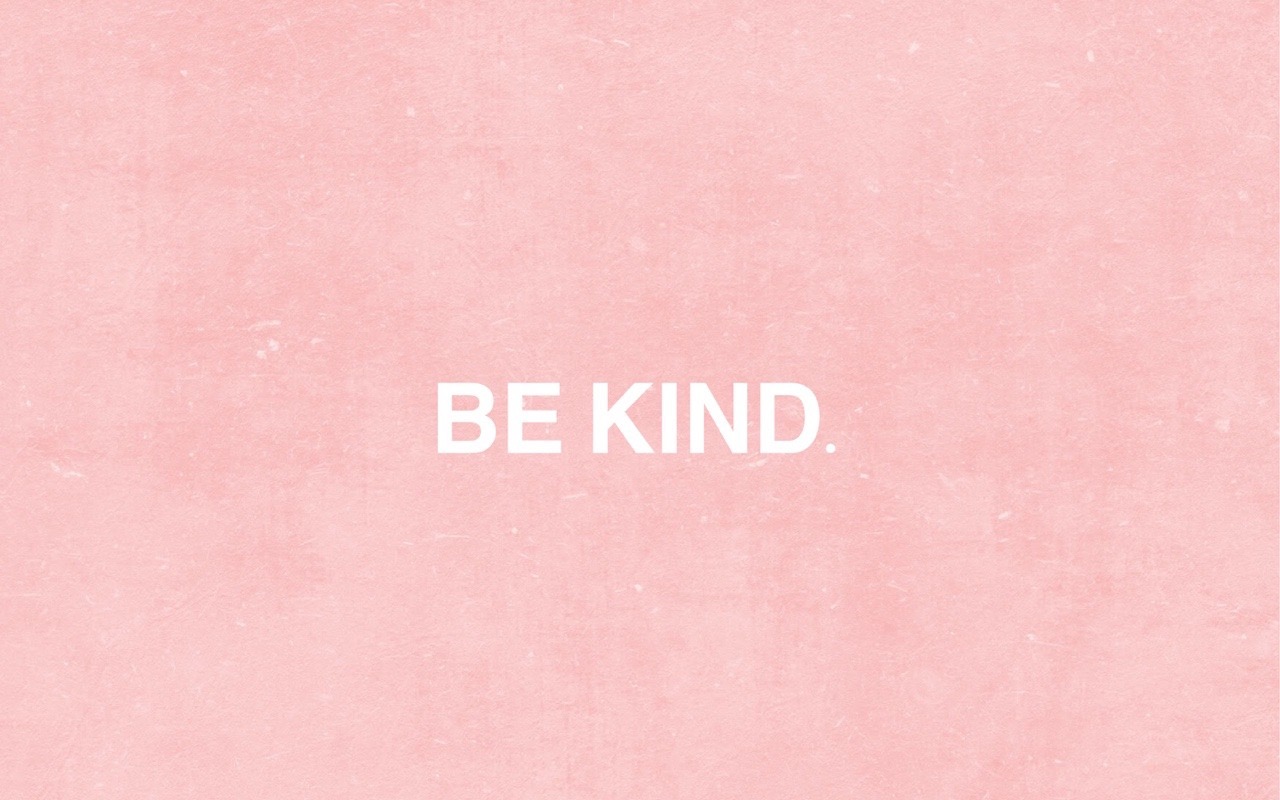 Wednesday, February 24, 2021 is the 14th annual Pink Shirt Day, a globally recognized movement to end bullying in all its forms and encourage the growth of a global community built on acceptance and support regardless of sex, age, background, gender identity, sexual orientation or cultural differences. 
Pink Shirt Day originated in 2007 in the eastern Canadian province of Nova Scotia, in a local story that captured national – and eventually international – attention, when a new 9th grade student walked in on the first day of school wearing a pink polo shirt. 
Travis Price and David Shepherd are the two young men responsible for unintentionally launching the global pink shirt movement. According to Price and Shepherd, a group of students were physically and verbally bullying the young man for wearing pink to school. As senior students, Price and Shepherd saw the situation as an opportunity to set an example and take a stand against bullying in their school.
That night the two went and purchased 75 pink tank tops and released a call on social media (MSN messenger at the time) encouraging their fellow students to show up at school the next day wearing pink. According to Price, in a school of roughly 1000 students, "700 to 850 kids showed up wearing pink. It was incredible." 
Since 2007, the movement has gained exponential traction and is now recognized in communities all around the world as individuals come together in an international display of solidarity against the devastating impacts of bullying.
The global movement to end bullying has led to the creation of countless local, national and internationally available resources, but there is still a long way to go.

Bullying Canada identifies 4 distinct types of bullying: verbal, physical, social and cyber. Short term and long term effects of bullying vary based on each situation, and can lead to damaging and dangerous outcomes for victims, friends, bystanders and countless others. While commonly associated with children and young adults in school, bullying impacts individuals of all ages and backgrounds in many areas of life, including the workplace.
Statistics released by Safe Canada revealed that 47% of Canadian parents have at least one child that has experienced bullying, while approximately 33% of the population experienced bullying as a child, and 33% of teenagers reported being bullied recently. Furthermore, around 40% of Canadians reportedly experience bullying in the workplace on a weekly basis.
If you, or someone you know is struggling with bullying, reaching out is the first step. You are not alone, and help is available. Extensive networks of resources exist in Alberta and across Canada to provide support, aid and solutions for those experiencing bullying. 
For support from Bullying Canada, call (877) 352-4497, or email [email protected]
The Alberta 24-hour Bullying Helpline can be reached at 1-888-456-2323, or the online Bullying Helpline Chat can be accessed here.
For more resources on how to identify a bullying situation, get help, or help someone in need, visit https://www.alberta.ca/bullying-how-to-help-others.aspx.
For more stories, visit Todayville Calgary.