Looking for a Resilient Career for the Future? Keep an Eye Out for the Lighthouse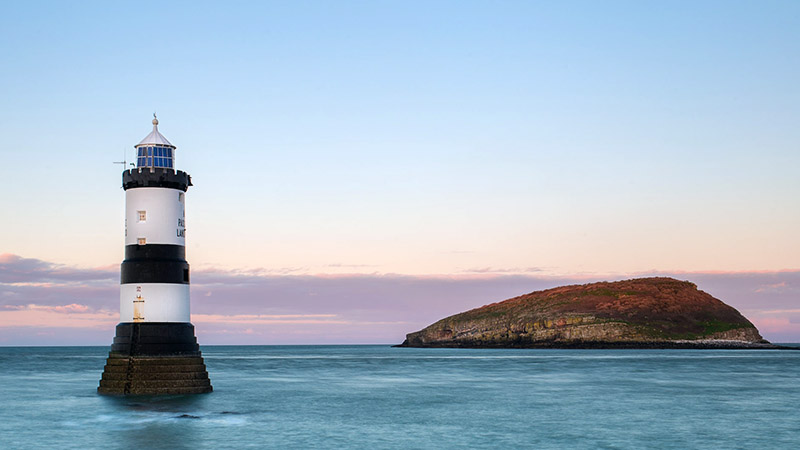 If we consider that the future of work will include a multitude of digital practices, it is up to us as employees and employers to embrace this shift with readiness and education. More familiar than not, the skills we learn through our years in education are a base, from which we hope to secure a position that falls in the same realm as our studies. The challenge is that even with curriculum updates and youth programs, the study of ever-changing digital education continues to be a challenge for both teachers and students.
We as a society are moving into a gig-heavy economy, with individuals packing more onto their certification rosters in the hopes of diversifying their resume's. For those who may want to keep the pace over the next decade, two key categories within education shine through – data science and web development. 
The importance of these skills may seem only attributable to certain industries, however, if we consider the more intensive labour positions, how data is perceived and understood is immensely important. If you are a mid-career worker, someone looking to renew their digital education or one to pursue alternative career paths that carry real promise, these skills may prove to be some of the most sought after in the near future. 
To no surprise that the end of year report by Payscale shows the two "hottest jobs" fall in the data category, reflected by the "The Future of Jobs Report 2020" by the World Economic Forum. This report shows a progressive estimate for skills that will be in demand up to 2025 and beyond. 
This is all great knowledge to have on hand, but where can similar skills be learnt without investing in a multi-year university degree? 
One Canadian company has tangible options.
Lighthouse Labs
Lighthouse Labs is a Canadian company founded in 2013 by its CEO Jeremy Shaki. They specialize in educational programs and boot camps in the fields of web development and data science. Their team has created intuitive learning programs attainable for all walks of life who carry a 'growth mindset' into their personal development. 
They offer full-time and part-time courses for their multiple bootcamps, with available mentorship from experienced professionals in both fields. The results from their 2019 Student Outcomes Report available on their website. A year from January 2019, 504 students enrolled in their bootcamps, 458 graduated and 324 gained employment post bootcamp.  Out of the 329 graduates who completed a job-seeking cycle within 180 days post-bootcamp, 95% of that group accepted employment. These numbers are incredible in comparison to the investment required for a new career avenue in 2021.
In March of 2020, we experienced a mass transition to digital communications in our daily and work lives due to the pandemic. For some, the integration of conference calls, internal team applications and a pressing focus on data was simple to grasp, but not for all. 
In light of some of these challenges, Lighthouse Labs has implemented and collaborated with multiple organizations to offer "Impact Initiatives". Created to offer hyper-focused ways of educating groups of Canadians to enhance their digital literacy.
In collaboration with Kids Code Jeunesse, a non-profit organization focused on digitally-focused educational programs for youth, with funding from the Government of Canada created the Code Create Teach initiative. This partnership had 2,703 teachers experience a one-day introductory workshop on coding and computational thinking. The objective was to offer teachers additional tools they can bring into their classrooms to enhance their student's grasp of digital technologies.
There are multiple ongoing initiatives with Lighthouse Labs and other organizations that are available to view on their website. Another that stood out is the "Accelerating Possibilities Project" in partnership with Woodgreen Community Services. Created to offer mid-career workers an opportunity to learn new skills in web development, data science and customer service. Now more than ever, these types of initiatives have the opportunity to benefit the lives of countless Canadians. 
As noted in various media outlets over recent years, there is an outcry for traditional industry workers to keep pace with the digital revolution with training and support. This is one opportunity where Lighthouse Labs and other educational programs can offer a real avenue to a new career. 
It should be noted that parallel to the closing of office spaces, restrictions on multi-person worksites and the mass layoffs in some of the more traditional industries, these skills offer the opportunity to both begin a new career path with an educated support system, and to re-evaluate what new skills could bring more value to your current position and your company's future.
Scholarship Funding
Lighthouse Labs has a strong sense of supporting their community and has recently announced a new scholarship fund in response to the difficult economic and societal conditions our country has faced due to the pandemic. After a high interest in their March 2020 scholarship round, they announced another $500,000 scholarship fund for those in need. You may be eligible for up to $5,000 in support for a full-time bootcamp and $750 for part-time programs if you've been laid off, had your hours reduced, or are out of school because of the pandemic. For interested individuals, download their financial guide for more information. 
If you would like to learn more about Lighthouse Labs, their support for our communities and the various boot camps they offer, check out their website. All of their material has been digitized and has opened up their reach to anywhere in Canada, check out their blog to learn more about their platform for online tech education. Their team has created a wide variety of reading material to help interested parties learn more prior to an application. These skills are here to stay, the more we integrate with data and web development, the more employers will be headhunting for the right candidate – which truly could be you.
For more stories, visit Todayville Calgary
Red Deer's Joann Donald inducted into the Alberta Order of Excellence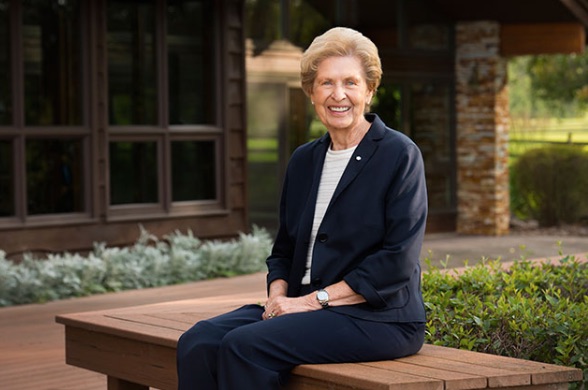 Eight exceptional Albertans will be inducted into the Alberta Order of Excellence in 2021.

"Our honourees have abundant strengths that have served our province well. These include great perseverance, a selfless commitment to giving back, and a steadfast focus on sharing their unique gifts and abilities in a way that enriches us all. I offer my heartfelt thanks to each of them for their remarkable contributions."

"All of the recipients show a remarkable talent for innovative creativity in their fields. Whether in business, research, education or community building, their leadership has made all of our lives better, safer and richer. I congratulate this year's inductees on their many accomplishments, proving brilliant ideas shine brighter when courage and collaboration stand together."

The Alberta Order of Excellence recognizes Albertans who have made an outstanding provincial, national or international impact. It is the highest honour a citizen can receive as an official part of the Canadian Honours System. The new additions will bring the total membership of the Alberta Order of Excellence to 197.

The Alberta Order of Excellence members being invested in 2021 are:

Joan Donald of Red Deer has enriched the social and economic health of her community by bringing governance and leadership to boardrooms of organizations that range from business, health and education to social justice, sport and culture.

Cyril Kay of Edmonton is among the world's eminent biochemists, unlocking the building blocks of life. His vision to create and lead internationally respected multidisciplinary teams has revolutionized biomedical research.

Murray McCann of Calgary is an entrepreneur and community leader who reinvests his success into organizations that combat hunger, homelessness, fear and violence. He created programs that honour fallen soldiers and support homeless veterans.

Barb Olson of Calgary is an internationally recognized researcher, entrepreneur and toxicology expert. Her research with husband Merle in veterinary medicine has led to a better understanding of bacterial infections and treatment in humans and animals.

Merle Olson of Calgary is an internationally renowned veterinarian and researcher. His entrepreneurism with wife Barb has led to innovative biotech and pharmaceutical companies specializing in veterinary products to address animal welfare issues.

Greg Powell of Calgary is a pioneering emergency physician, innovator and educator. He has saved countless lives by co-founding and leading the Shock Trauma Air Rescue Service (STARS) and revolutionizing emergency medicine.

Cor Van Raay of Lethbridge has strengthened both agriculture and agribusiness in Western Canada through his innovation and entrepreneurship. His generosity and community building have enriched the lives of Albertans.

Lena Heavy Shields-Russell (Ikkináínihki) of the Blood Reserve is an Elder, author, teacher and trailblazing translator. She created Alberta's Blackfoot curriculum, safeguarding the language and culture to pass on to future generations.

Full biographies and official portraits of new members, and information about the program, are available at alberta.ca/AOE.

Joan Donald

"All through my life I have believed in helping out people in need and giving back to the community. I love to quote Maya Angelou: 'You shouldn't go through life with a catcher's mitt on both hands; you need to be able to throw something back."
Joan Donald is a Red Deer community leader, volunteer and mentor. She has enriched the social and economic health of her community by bringing governance and leadership to the boardrooms of organizations that range from business, health and education, to social justice, sport and culture.
Joan May Schultz was born on May 29, 1935, in Wetaskiwin, Alberta, and grew up on a farm near Millet as one of 11 children. Living on a farm meant there was always work to do, whether it was hauling water and wood into the house or bringing lunch to the men working in the field. "We came home from school and went right to work on our chores. We learned about being good neighbours. At harvest time, if our family finished first, we were there to help our neighbours," she says.
Joan attended a one-room country school until Grade 9, when she moved with her parents and younger sister to Edmonton. While attending Garneau High School, she met Jack Donald (AOE 2015), her future husband. The couple married in 1955. After graduation, Joan worked at the Royal Bank of Canada, taking business classes in the evening. She worked hard at the bank, but soon realized she could work just as hard for herself. Partners in life, she and Jack decided to become partners in business, venturing into the service station business in 1957 in Edmonton.
In 1964, Joan and Jack moved to Red Deer to raise their children Kathy and John, reasoning that the smaller city would provide more opportunities for their young family. They marked their move by co-founding a new business, Parkland Oil Products Ltd. They expanded the business from a fledgling single gas station in Red Deer to 38 service station outlets across central Alberta before selling Parkland Oil in 1971.
Five years later, Joan and Jack again ventured into business together, buying a public company, Parkland Industries Ltd., the corporation behind the well-known Fas Gas service stations. "We have been a great team over the years. He's the business mind and I'm the people person. We complement each other," she says.
Joan served as Parkland's Assistant Corporate Secretary from 1977 until her retirement in 2001, working in public and investor relations, annual meetings, all board planning, and serving on the board of directors for 28 years. By the time she retired, the company, now called Parkland Fuel Corp., had its own refinery and 454 retail service stations in Western and Northern Canada. She continues to serve as Vice- President of Parkland Properties Ltd., their personal investment and real estate company in Red Deer. Joan also served a four-year term on the Board of Directors of the Alberta Energy Company Ltd. (now EnCanada Corp./Ovintiv Inc.).
Many of Joan's greatest contributions have been outside the corporate world. She began volunteering as soon as the family moved to Red Deer and has continued to do so for more than 50 years. She has repeatedly galvanized the community and volunteer teams, leading a multitude of community fundraising campaigns, while encouraging others to join her in giving their time and financial support.
In the early 1970s, she began organizing horse shows for Westerner Park, a role she enjoyed for the next two decades. Her interest in horses led to more volunteer work with the Quarter Horse Association of Alberta and the Waskasoo Handicapped Riding Association. Joan went on to serve four years on the board of directors – which governs Westerner Park, Red Deer's events centre – and eight years on the executive team, including two as president. She has worked tirelessly with the board to introduce sound governance processes and, also as a shareholder for over 40 years, she has participated in or chaired many of the organization's major committees. In 2007, Joan and Jack donated a substantial gift to assist in building a new Westerner administration building.
Joan was instrumental in starting the Festival of Trees in Red Deer in 1994. Under her guidance, the festival grew from a relatively small fundraiser to become the premiere community charitable event in the city, raising funds for the Red Deer Regional Hospital Foundation. Each year, she and the volunteers focused on growing the festival by adding new events and activities. Joan's continued involvement, at leadership levels and now as a major donor, together with her unfailing enthusiasm, have been key reasons for the Festival of Trees' success.
As long-time volunteers, Joan and Jack are both proud to support Red Deer College, now Red Deer Polytechnic. Joan has served on the Board of Governors and as honorary chair of the highly successful capital campaigns. Joan and Jack have also been major personal donors to Red Deer Polytechnic for many years, as have their companies.
In 2007, they generously supported the college's expansion plan, a gesture that resulted in the college's business faculty being named the Donald School of Business. This honoured more than their philanthropy and support of lifelong learning. It gives tribute to the entrepreneurialism and keen business sense it took to grow a single gas station into what has become Canada's largest independent fuel marketer and distributor.
Another of their more sizable gifts to the college was for the Donald Health & Wellness Centre, which is dedicated to teaching and learning in the fields of health and wellness. They also contributed a significant gift for the new Library Information Common. Combined with previous leadership investments, they are the college's largest philanthropic donors.
"We have continued to invest in Red Deer Polytechnic, because we believe in empowering local learners to give them the opportunities they need to be successful in their careers and lives. Our communities are strengthened tremendously with the high-quality individuals who are bettering themselves in their time on campus, and beyond," says Joan.
She has volunteered on many other non-profit boards and fundraising campaigns, including her tireless work on the Board of Directors of STARS (Shock Trauma Air Rescue Service) and on two STARS capital campaigns, the second to acquire two new higher-capacity helicopters.
Over the years, Joan and Jack have donated substantial gifts and time to a number of non-profit community groups, including Central Alberta Child Advocacy Centre, Red Deer Hospice Society, United Way Central Alberta, and JA (Junior Achievement) Southern Alberta. She consistently "puts her money where her mouth is," supporting the same organizations she has asked others to support.
While many people may write a cheque for a good cause, Joan realizes that fewer will become campaign leaders. That's where she feels her legacy is. She has an enduring track record of starting organizations on the right foot with strong principles, plans and practices, then staying on to cultivate future leaders. She has mentored many community members, guiding fellow volunteers on how to best put together a fundraising team, how to lay out their goals and plans very clearly, and share what is expected of their team members to reach those goals.
Joan also invested in young people to cultivate future leaders for Alberta and Canada, developing a unique program with the Red Deer School Board. At Lindsay Thurber High School, she supported the Minerva Club for girls in Grade 9, where they examined careers in math, sciences and non-traditional areas.
Joan has received numerous awards over the years, including Queen Elizabeth II's Golden Jubilee Medal in 2002, Red Deer Citizen of the Year in 2004, Queen Elizabeth II's Diamond Jubilee Medal in 2012, and the Senate Canada 150 Medal in 2017. She and Jack have received the G.H. Dawe Memorial Award for philanthropic contributions to Red Deer Polytechnic for dedicated service to education in 2000, and the Philanthropic Family–Generosity of Spirit Award from the Calgary Chapter of the Association of Fundraising Professionals in 2005. In 2008, the Red Deer and District Community Foundation presented Joan with a Women of Excellence Lifetime Achievement Award and in 2015, she received the Festival of Trees Friends Award for her lifetime of significant contributions. In 2011, Joan was made a Member of the Order of Canada for her lifetime of distinguished community service.
Joan continues to actively volunteer and will continue to, as long as she sees a need. She and Jack have five married grandchildren and nine great grandchildren, with whom they spend as much time as they can when they're not wintering at their home in San Diego, California.
Flames and Oilers Battle of Alberta brings in a Million dollars for the Central Alberta Child Advocacy Centre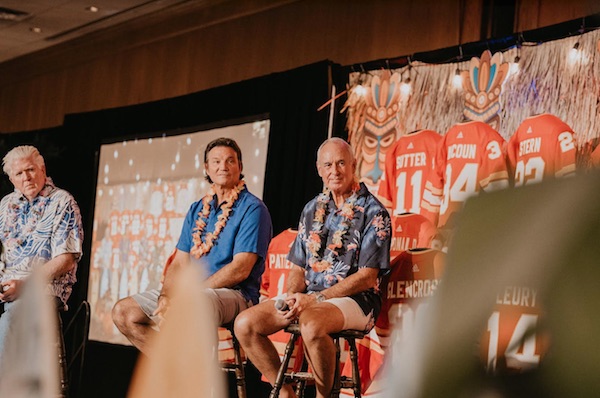 News Release from the Central Alberta Child Advocacy Centre
Records Broken for the CACAC Battle of Alberta
The Central Alberta Child Advocacy Centre held their signature event: The Battle of Alberta for the second time this past Tuesday and Wednesday after being postponed for a year, grossing over $1M!
The CACAC Battle of Alberta Charity Golf Tournament is a two-day event presented by the Edmonton Oilers and Calgary Flames. The two notorious rivals come together with one goal in mind – helping our children by bringing together both alumni and current players to battle it out on the green!
"The past 18 months have been extremely challenging and have certainly brought Mental Health even more to the forefront than it had already become before COVID. The fact that the Central Alberta Child Advocacy Centre is in the Mental Health sector it is fitting that we are having one of the first events post COVID." – Terry Loewen, Board Chair, CACAC
The first night of the BOA includes a celebrity auction hosted at the Cambridge Hotel & Conference Centre, and this year records broke with highest bid for the top two players: Kelly Buchberger and Theoren Fleury. Twenty-eight other Oilers & Flames joined in to cap-off the 30 team roster, including: Lanny MacDonald, Louie Debrusk, Kris Russell, Glenn Anderson, and Mike Vernon. The Luau-themed event also included exclusive hot-stoves with Brian Burke, and was co-hosted by Danny Hooper and Ron Maclean.
"The Calgary Flames and the Calgary Flames Alumni are always so grateful for the support we receive from our fans in Central Alberta. We consider Red Deer our home that we happily share with our rivals in Edmonton during this important fundraising event in support of the Central Alberta Child Advocacy Centre. Congratulations to Terry Loewen and his hard-working committee on another extremely successful Battle of Alberta Golf Tournament. And a special thank you to Flames alumnus Sheldon Kennedy for his leadership in changing the way Alberta responds to child abuse. This new facility in Red Deer will ensure every child's needs are met, and they are supported in the most child-friendly way."
– Rollie Cyr, Executive Vice-President, Calgary Flames
The golf tournament was hosted at the beautiful Red Deer Golf and Country Club, where the 30 teams teed off with their celebrity players and caddies. Every hole was sponsored by local community organizations and included activities, draws, food and beverages, along with stories of the old days by alumnus and talks about the upcoming season with the current players.
"It was truly incredible to see the community come together for the Battle of Alberta Golf Tournament in support of the Central Alberta Child Advocacy Center (CACAC) in Red Deer. What the CACAC is doing to help children and families in central Alberta is remarkable, and they're making a difference for so many children in need of support. The entire Oilers Entertainment Group and Oilers Alumni are proud to support central Alberta and the CACAC, and you can bet we're already looking forward to the tournament in 2023." –Bob Nicholson, Chairman, Edmonton Oilers
The event concluded with the After Party back at the Cambridge where another two hot-stoves took place, along with a record-shattering live auction and newly added virtual silent auction.
"To say we're blown away by the generosity and support at the child advocacy centre is an understatement. As an organization, we could not have had three better events over the two days to celebrate the work we do for children. At the end of the day, we're trying to make a difference for children and families in Central Alberta. What we witnessed at this event is what happens when a whole group of difference makers come together for the good of a community. A heartfelt thanks to the many people who helped make the Battle of Alberta tournament a success."
– Mark Jones, CEO, CACAC
Another new stand out addition to the Battle of Alberta was the donation of two custom trucks to the Live Auction! A fully custom, one-of-a-kind Calgary Flames truck and Edmonton Oilers truck, both valued over $90,000 were given to the CACAC to auction off.
Dan Wiebe of Integrity Group of Companies heard about the work that the CACAC was doing and wanted to be involved. Dan enlisted the help of friend Brad Rempel of Alberta Boys Custom to customize an Edmonton Oilers truck specially for the BOA Live Auction!
After the donation of the Oilers truck, a few of our supporters wanted to ensure the "C of Red" was represented! Together, Rob McWilliams of McWilliam Auto Appraisals, Garrett Scott of Kipp Scott GMC, TNT Customs, and Dave Appleby of Vibe Audio came together to create their very own exclusive Calgary Flames Truck for the 2021 Battle of Alberta Live Auction. Both trucks were auctioned off Wednesday night with 100% of the proceeds going to the CACAC.
The CACAC is overwhelmed with the success of the event – and the support of the community. Final numbers are still coming in with net proceeds to be calculated in the coming weeks, but the CACAC is proud to say that over $1,000,000 gross was raised in two nights with a small but mighty group of people. Not only was money raised for the CACAC, going towards specific projects like the upcoming building project, but awareness was raised; conversations were had, and everyone stood up to be a voice for the children in our community who need it most.
The CACAC would like to thank every single donor, participant and volunteer who had a part in the 2021 Battle of Alberta.
"I want to thank all of you for your participation and sponsorships. I'm not sure if people fully realize the magnitude of their impact; the lives they change or lives they have saved by supporting this organization! You are all champions of the CACAC – thank you! – Terry Loewen, Board Chair, CACAC 
The CACAC would like to recognize the following donors with special thanks to the committee and volunteers (Listed in randomized order):
Presenting, Major & Event Sponsors:
Edmonton Oilers | Calgary Flames | Integrity Group of Companies | D.J. Will Holdings | Alberta Boys Custom | McWilliam Auto Appraisals | Cambridge Hotel & Conference Centre | Eagle Builders | Kipp Scott GMC Cadillac Buick | Vibe Audio | Blue Grass 
Sponsors:
HPC High Performance Coatings, Flo-Pro Performance Exhaust, Waschuk Pipeline, MNP,  GSC Energy Services,  Electric Horsepower,  Scotia Wealth Management: Keylock Group, Gallagher Insurance, White Swan Environmental Ltd., ATB,  Edmonton Oilers Community Foundation, Scotia Wealth Management: Calgary, Marshall Construction Company, Cody Snyder Bullbustin', Earth Smart, Precede Occupational Health Services, Q2 ALS, Blackfalds Bulldogs,  Red Deer Motors, Phone Experts,  Jedco, Glover Trucks, The Liquor Hutch,  Fourlane Ford, Ing + McKee Insurance, Bill Hull, Canadian Western Bank, Rogers Insurance, Cilantro & Chive, Tiffany's Steakhouse, Shek Crane, Mal's Diner, Chiefs, Molson Beer, Earls, Bo's Bar and Grill, Culligan Water, Red Deer Golf & Country Club, Cooperators, Deerfoot Inn & Casino, TRC Auctions, Riverview Insurance, Abbey Platinum Master Built, Four Star Drywall, Pivotal LLP, Care Industries, Servus Credit Union, ViTreo, Melcor, Tar-ific Construction, Red Deer Discount Golf, The Coverall Shop, P.J.M. Home Advantage, Alberta Parking Lot Services, Adrenaline Exotics, General Appliances, Parkland Funeral Homes ,BJ Bobcat Trucking Ltd., Aesthetic Solutions, Apollo Landscaping Compass Geomatics, Big 105 & Rewind Radio, Gasoline Alley Harley-Davidson, Al Sim Remax, League Projects, The Zukiwsky Group, True Spirits Mobile Bar, Ten02, Willson Audio Visual, Ash Maclean Photography, Danny Hooper Productions, Prospector Visual,  Haywork Secure Driving Services/Douglas Workman, Central Alberta Tile One, Duane Sokalski, Theoren Fleury, Grant Fuhr, Reid & Wright Advertising, Andrew Hutchins, Calgary Flames Foundation, Toast of the Town, Todayville, Trevor Roszell, Nucleus Energy Services, John Macphail, Kelly Hallgren, Laebon Homes, Johnston Ming Manning, Printing Place, Red Deer Rebels, Safari Spa & Salon, Flames TV, Oilers TV, SN960, OilersNOW, Rivertown, Chainsaw Spirit plus our incredible Silent Auction sponsors (check them out here!)
Please visit centralalbertacac.ca to learn more about the community support services the CACAC offers. Collectively, we can end child abuse.