Keeping Currency Local with Calgary Dollars
Calgary Dollars is a local currency program run and operated by The Arusha Centre, a social justice and environmental non-profit established in Calgary in 1972. Gerald Wheatley launched the Calgary Dollars program, originally known as the Bow Chinook Barter Community, in 1995 as a way to benefit community members and local businesses while building the Calgary economy by "facilitating and encouraging local consumption."
Each Calgary Dollar (C$) is equivalent to one federal dollar, and can be earned and spent in a number of ways within the city. The Calgary Dollars program operates a free customer loyalty program that allows program participants to earn 10% back in Calgary Dollars when spending federal dollars at participating businesses. These dollars can then be spent at a number local destinations and services, including breweries and restaurants, tattoo parlors, local skincare lines, interior design and home cleaning services, and much more. If you're not sure where your Calgary Dollars might be eligible, visit the Marketplace to find out.
Businesses can accept anywhere from 10% to 100% Calgary Dollars for a given purchase, with the option to vary rates depending on hours or days. For instance, The Allium, a local vegetarian restaurant located on 12th Ave is now accepting 40% Calgary Dollars on happy hour cocktails between 5:30 and 6:30 Tuesday to Thursday.
Since its establishment in 1995, the Calgary Dollars program has shifted its focus a number of times to best meet the needs of communities across the city. Over the years, this has included aiding seniors, providing food access, assisting new immigrants, and more. Currently, the focus for the Calgary Dollars program is the promotion of local businesses and affordable housing partnerships.
"It's about building community and supporting the people who need it when they need it," says Sierra Love, Program Manager for Calgary Dollars, "the currency builds resiliency."
A major focus of the Calgary Dollars program, according to Love, is the creation of a circular economy, where dollars and services are exchanged within the community to "make things more local and minimize the city's footprint."
Currently, Calgary Dollars partners with Calgary Housing, CUPS and The Norfolk Housing Association to provide local residents with the opportunity to earn Calgary Dollars by getting involved in the community, which can then be put towards rent or basic needs.
Calgary Dollars further supports the community in a number of ways. The Calgary Dollars Take Action Grants program offers up to $2000 in funding, made up of equal parts Calgary Dollars and federal dollars, to support Calgarians pursuing eligible social and environmental projects. They also provide a listing platform for businesses and individuals to feature their products and services while building relationships and trust with other members of the community. These include second-hand sales (furniture, housing items, etc), and personal services such as sewing, programming, etc.
The impact of Calgary Dollars in communities across the city has been extensive, and is always growing. As of 2018, there are over 1700 registered users and more than 150 local businesses participating in the Calgary Dollars program. On average, businesses accept between 10% and 40% Calgary Dollars, meaning each transaction represents a greater impact on the local economy when including the circulation of CAD dollars with each Calgary Dollars purchase. In the last 12 months, a total of C$110,403.59 has been exchanged in more than 2300 transactions, with C$10,315.71 in exchanges taking place in the month of September alone. That is all money produced by Calgarians, for Calgarians that has remained in the local economy as a direct result of Calgary Dollars!
To learn more about Calgary Dollars and how to get involved as a business or a consumer, visit http://www.calgarydollars.ca.
For more stories, visit Todayville Calgary.
Teen found guilty of manslaughter in hit-and-run death of Calgary police officer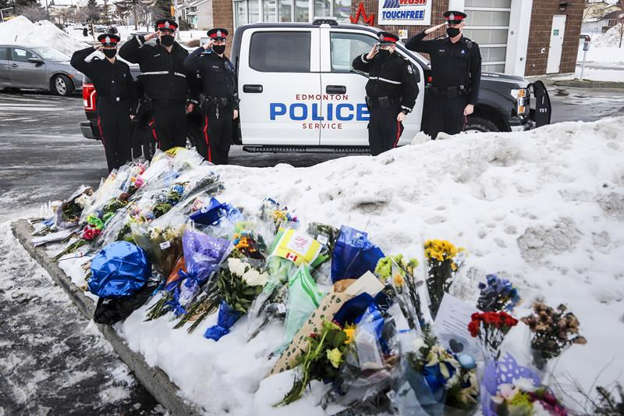 Calgary – A judge has found a teen involved in the hit-and-run death of a Calgary police officer guilty of manslaughter.
Sgt. Andrew Harnett died in hospital on Dec. 31, 2020, after being dragged by a fleeing SUV and falling into the path of an oncoming car.
The driver, who cannot be identified because he was 17 at the time, had testified he was scared when Harnett and another officer approached the vehicle during a traffic stop and he saw Harnett put his hand on his gun.
The teen's lawyer said his client was guilty of manslaughter, but not first-degree murder.
Justice Anna Loparco agreed, saying that although the accused had "outright lied" about the gun, he was in a "panicked state" when he decided to flee and unable to know his actions would cause Harnett's death.
The Crown says it will be seeking an adult sentence.
Loparco says Harnett's behaviour was "exemplary" and there was no indication that he posed a threat to the accused.
"There's no doubt he (the accused) should have realized it was likely to cause death," Loparco said Thursday.
"But I'm unable to conclude this accused turned his mind to the consequences."
This report by The Canadian Press was first published Nov. 10, 2022.
'He's not breathing': Trial begins for Calgary man accused in infant's death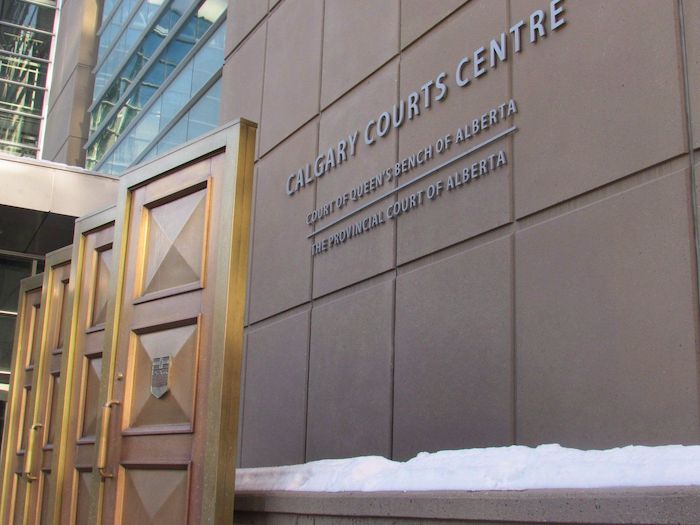 By Colette Derworiz in Calgary
A Calgary father has pleaded not guilty to second-degree murder in the death of his infant son, as court heard the man's 911 call in which he said he was trying to calm the baby down.
The trial for Anthony Karl Kurucz, 32, started Monday in the Court of King's Bench in Calgary. It is scheduled to run for almost three weeks.
Police have said emergency crews were called to a Calgary home in April 2018 to help a three-month-old in medical distress and that Kurucz was alone with his son at the time. The infant, Jayden Cyluck-Kurucz, was unconscious and he died in hospital two days later.
Kurucz was charged in September 2019 after police said the story he provided to medical staff was inconsistent with the boy's symptoms.
On Monday, court heard a recording of the 911 call from Kurucz that came in around 12:15 p.m. on April 25, 2018.
"My baby was freaking out," Kurucz said on the call. "I was trying to calm him down, rock him, that kind of thing."
He said there was blood coming out of his son's nose.
"I'm freaking out because my wife just went to take our dog to the vet," Kurucz said.
He told the dispatcher he believed the boy's heart was still beating.
"He's very floppy, he's very limp," said Kurucz.
When asked by the dispatcher whether the baby was breathing, he responded: "I can't tell. I know his heart is beating, though."
He then asked whether his son was going to live.
"I don't know what to do," said Kurucz on the call. "I didn't do anything wrong to him. I was just trying to calm him down and rock him.
"He's not going to die, is he?"
Kurucz asked the dispatcher, Craig Moxley, whether police were coming. Moxley said paramedics and firefighters were on the way. Moxley confirmed the call during his testimony in court Monday.
Court heard fire crews were the first to arrive at the home in southeastern Calgary.
One of the senior firefighters, Greg Heise, testified that the crew found Kurucz outside.
"The father was holding Jayden on the sidewalk," Heise said Monday. "We were probably caught a little off guard.
"The father said, 'He's not breathing.'"
Heise said first responders placed Jayden on the ground. His colleague started CPR while he tried to open Jayden's airway, he said.
"I was not able to do that," said Heise, noting there was dried blood around the baby's nose and mouth.
He said the father didn't provide much information when Kurucz was asked what happened.
"He was freaking out," said Heise, who noted it was difficult to get a clear answer from the father. "He initially stayed with us.
"At some point, he mentioned he needed to have a cigarette."
Heise said he and his colleague continued to treat Jayden until paramedics arrived a few minutes later.
"He was pale," said Heise, adding there was a bluish tinge around the baby's nose and mouth. "His eyes were open but not reactive."
Another firefighter and a paramedic are scheduled to take the stand Monday afternoon.
This report by The Canadian Press was first published Nov. 7, 2022.