PETA pro-turkey pronouncement plucked from billboard next to Red Deer restaurant
This post was sent as a press release to Todayville.com
Steakhouse Evicts PETA's Pro-Turkey Billboard
Moaning Restaurant's Demands Won't Keep 'ThanksVegan' out of Canada: Nationwide Ad Blitz Ahead
With Thanksgiving just around the corner, PETA placed a billboard near the Walmart store on Gaetz Avenue as part of its new ThanksVegan campaign—but the ad company is moving the nongraphic billboard after a complaint by the nearby MR MIKES SteakhouseCasual.
PETA's ThanksVegan campaign aims to give everyone the resources that they need to celebrate the holiday with a healthy and humane vegan feast, and other similar billboards are already up in Edmonton, Lloydminster, and Lethbridge—without any complaints so far. Across Canada, Sobeys, Safeway, and other grocery stores are teaming up with PETA to showcase their ready-to-roast vegan turkeys and other animal-free offerings for the growing population of Canadians who are choosing vegan meals for the holiday and every day.
"Steakhouse owners may not want to face the facts, but when it comes to feeling pain and fear, loving their families, and valuing their own lives, turkeys are no different from human beings—and more and more people are recognizing that," says PETA President Ingrid Newkirk. "PETA hopes everyone will celebrate ThanksVegan this year with a delicious meal that keeps gentle birds off the table."
Turkeys are caring parents and spirited explorers who can live up to 10 years, but those raised for food are normally slaughtered when they're between 12 and 26 weeks old—and millions are killed each year for Thanksgiving alone. The young birds are hung by their feet from metal shackles and dragged through an electrified bath, and they're often still conscious when their throats are slit and they're dumped into scalding-hot defeathering tanks.
PETA's billboard is located at 6701 Gaetz Ave.
PETA—whose motto reads, in part, that "animals are not ours to eat" and which opposes speciesism, a human-supremacist worldview—offers a ThanksVegan recipe guide here. For more information, please visit PETA.org.
Rediscover Kombucha with Calgary Brewed Bar Star Buch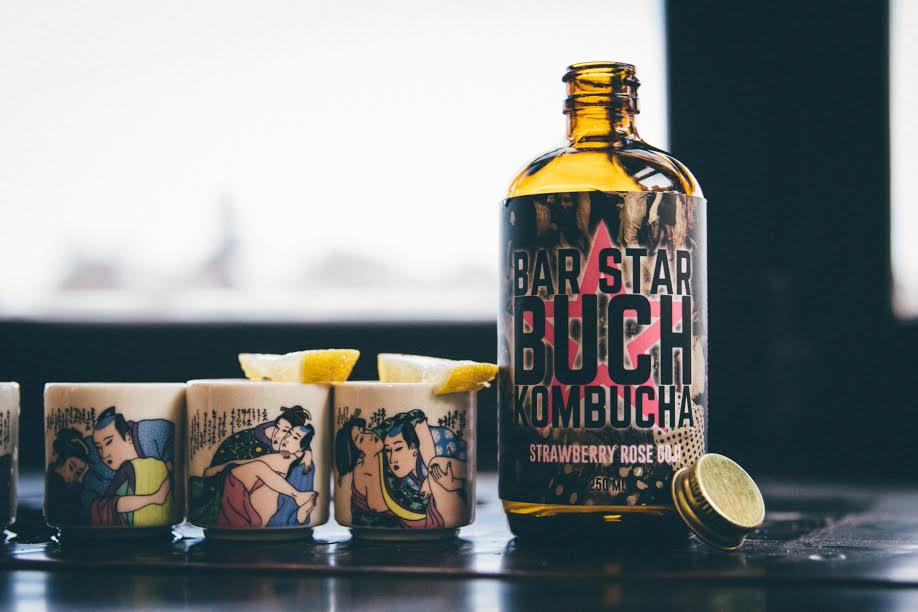 What would you say if I told you there was an organic, fair trade, direct trade, ecosocial, rainforest certified, gluten free, dairy free, nut free, GMO free, vegan, non-alcoholic alternative that doesn't taste like sawdust – brewed right here in Calgary? 
Introducing Bar Star Buch, the 2-person premium kombucha operation led by Boss Buch Suzanne Mills, the self-proclaimed former bar star on a mission to make sober – and healthy – sexy. Launched in February 2019, Bar Star Buch promotes gut health, mental health and wellness while providing a tasty, non-alcoholic alternative packed with additional nutrients and health benefits. According to Suzanne, "There are more neurons in the gut than in the spinal cord … your gut is likely filled with bad bugs, so you need the specialty ingredients, probiotics, enzymes and vitamins in our premium kombucha. Your gut is your second brain & where your immune system lives, which means that if your gut bacteria is out of balance, it directly affects not only how you feel physically, but also your mood, focus and stress levels." 
Be it a personal preference, a designated-driver situation, recovery, or any other untold possibility, there are plenty of reasons someone may choose not to drink on a night out. However, the availability of non-alcoholic alternatives often falls short of appealing, especially in a city with a booming craft beer industry. "As a non-drinker, you have limited options," says Suzanne, "pop, decaf coffee, or kids menu. We wanted to make an inclusive, health-conscious, low sugar alternative that normalizes not drinking in a social setting." 
Bar Star Buch offers a variety of flavors, each with their own premium organic ingredients designed to promote overall health and wellness. "It's not just a standard, "hippie" kombucha brand," says Suzanne, "if you're gonna drink kombucha anyway, you may as well get a bit of a bonus. So every single flavor has some kind of additional health benefit."
For example, the original Basic Buch, featuring organic black tea, green tea, lime juice, ginger and spearmint focuses on gently calming overall gut upset. The Buch Slap is an organic pineapple, lemongrass and cayenne pepper combination aimed at detoxification and metabolism function. The Namaste Buches features organic wild blueberry juice, elderberries, schisandra berries and rhodiola root to boost immune function and promote relaxation. All of which taste great – it's the adult equivalent of hiding vegetables in your child's mac & cheese so they get the nutrients they need without even knowing it. 
In addition to the Bar Star Buch line-up of delicious, health-conscious flavors, they also feature specialty seasonal brews in support of local charities that focus on improving mental health and wellness in all of it's forms. 100% of the profits from each specialty brew are donated to designated charities across Calgary. Previous charitable campaigns include the Fall 2019 Crazy Buch brew in support of the Alberta Adolescent Recovery Centre, and the Spring 2020 Komboujee Brew, which raised almost $1,500 for Cerebral Palsy Kids & Families. "We intentionally support small, local organizations," says Suzanne, "We're very, very mindful of that. Especially in this economy, it's the little ones that are really struggling and can benefit the most from our contributions." 
Bar Star Buch is currently raising money for Tiny Footprints Pregnancy and Infant Loss, and will be announcing their Spring 2021 charitable partner in March. 
Right now, you can find Bar Star Buch in single serving bottles at Trolley 5 on 17th Ave and on-tap at Common Bond Bar on Stephen Ave, as well as a number of organic markets throughout the city. It is also available to Work Nicer members at several co-working spaces throughout Calgary and Edmonton.
For more information on Bar Star Buch, visit https://ilovethisbar.ca.

For more stories, visit Todayville Calgary.
Fighting Food Waste in 2021 – The Leftovers Foundation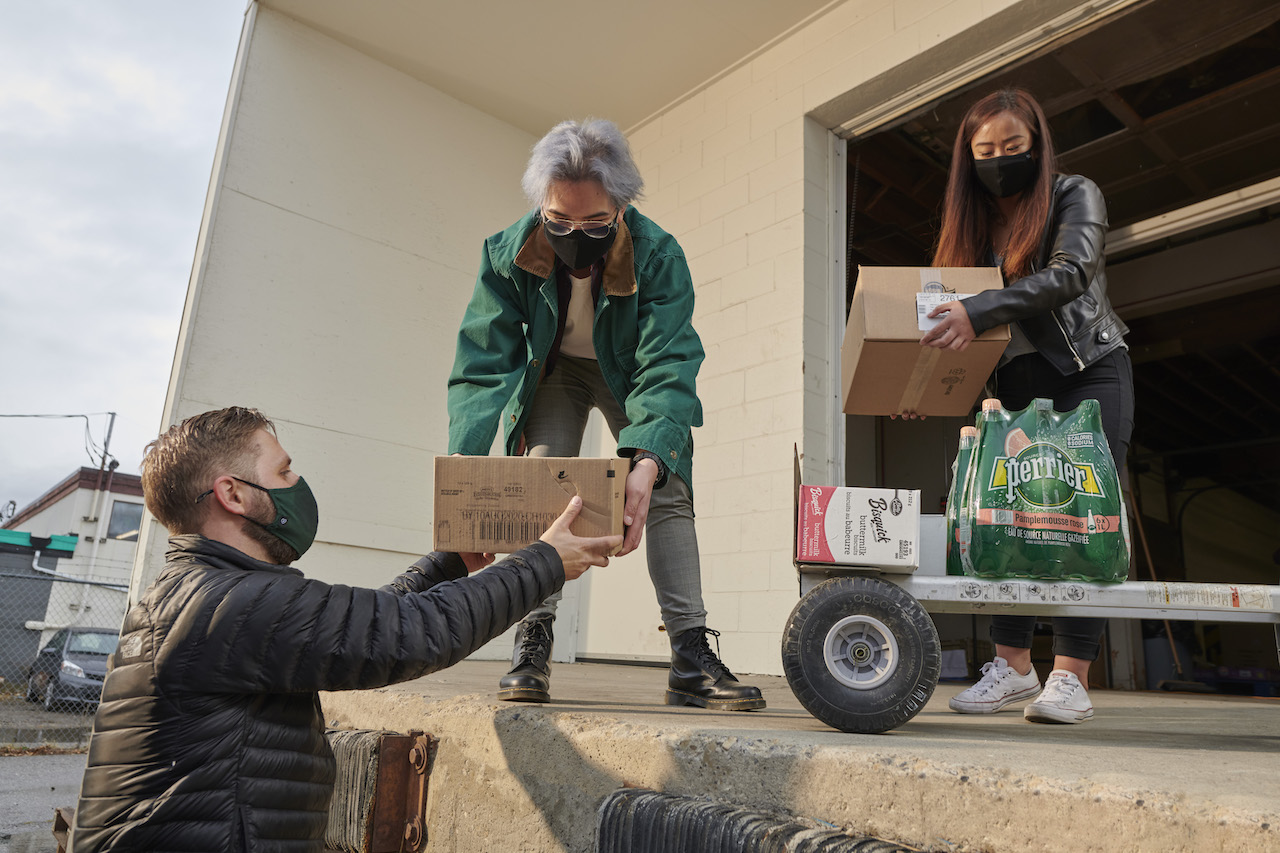 It's 2021, and world hunger persists.  
Statistics show the global agricultural industry produces enough food to successfully feed the population of the entire planet. Yet, hundreds of millions of people in both developing and developed nations experience food insecurity and poverty every single day. Food waste represents a massive modern crisis. 
Food waste, not to be confused with food loss, refers specifically to edible items that are discarded, despite being completely fit for human consumption, following initial production stages such as harvest and transportation.
Between restaurant, retailer and household waste, massive amounts of edible food are wasted every single day, all around the globe. Despite much of this waste being avoidable, the fact remains that thousands of pounds of viable food travel from farms to landfills each year. From both a human interest and environmental perspective, food waste represents a crisis with significant consequences.  
According to a 2018 report on Global Food Waste and its Environmental Impact, "An estimated 1.3 billion tonnes of food is wasted globally each year, one third of all food produced for human consumption."
A 2019 Technical Report on The Avoidable Crisis of Food Waste by Second Harvest highlights that in Canada alone, the annual avoidable food loss and waste totals 11.2 million metric tonnes, reaching a total value of $49.5 billion. According to the report, this amount "equates to 3% of Canada's 2016 GDP and would feed every person living in Canada for almost 5 months" (6). 
In addition to harming the community, food waste negatively impacts the environment by creating a massive drain on existing resources without reason. "When edible items are discarded, it's not just food that is wasted. Consider all the resources required to bring food from the farm to your table: water for irrigation, land for planting, fuel for powering harvest and transport vehicles … when restaurant owners fill their rubbish bins with uneaten meals, all those resources are essentially wasted" (1).
Reallocating surplus goods, as opposed to throwing them away, is a critical step in reducing food waste, minimizing the carbon footprint of the agricultural sector, and aiding individuals in gaining access to basic needs. According to Second Harvest, "Four million Canadians have insufficient access to food. Nevertheless, of the avoidable and edible food loss and waste (FLW) that occurs along the value chain, an estimated 86 percent is currently not rescued and redistributed" (6).
In Calgary, a number of citywide and business specific "food rescue" programs are in place with the goal of addressing and reducing those staggering statistics. Organizations such as the Leftovers Foundation reduce food waste by collecting and redirecting leftover products to places in need, such as shelters or charities, as opposed to letting them be thrown away at the end of each day.  
With three locations across Calgary, Edmonton and Winnipeg, the Leftovers Foundation works with local restaurants, bakeries, grocers and distributors to redirect excess edible food where it is needed most. In Calgary, city coordinators work closely with food donors and service agencies to establish weekly and bi-weekly routes for pick up and drop off by volunteers. The Leftovers Foundation fulfills service agency food needs on both a scheduled and as-needed basis. "We are the connection point between people who have good, edible, nutritious food to donate," says Audra Stevenson, Interim CEO for the Leftovers Foundation, "and those who are unable to put food on their plates." 
In 2019, the Leftovers Foundation launched their Food Rescue app in partnership with Technovation, to streamline connections between volunteers and food redirection routes. Stevenson describes the app as a "game-changer" for the organization, and as a result, the Leftovers Foundation has been able to standardize and scale their operations much more effectively.
In this line of work, where the ultimate goal is to reduce food waste, food poverty, and the associated environmental impacts, collaboration is key. The Leftovers Foundation works collaboratively with other food rescue services around the city to avoid duplication and ensure all the food that can be saved, gets saved. "We're supportive of every possible food rescue initiative," says Stevenson, "It's about every pound of food that makes it way onto someone's plate instead of into the landfill." 
Other food rescue resources: 
Calgary Food Bank Food Rescue and Share Program
https://www.calgaryfoodbank.com/foodmovement/
Kerby Centre Food Rescue
https://www.kerbycentre.com/support-services/foodrescue/
Zero Waste YYC
https://www.facebook.com/yyc.zerowaste/
In the war on food waste, every effort counts. "Food insecurity is becoming a bigger and bigger problem with COVID," says Stevenson, "It's not going to just go away. Any way you can get involved with our systems, whether it's volunteering, donating, just paying attention to gaps in the community – now is the time to get involved and help reduce food waste." 
For more information on the Leftovers Foundation and how to get involved in Calgary's efforts to reduce food waste, visit https://rescuefood.ca
For more stories, visit Todayville Calgary.