Keeping Community Close at SunnyCider
SunnyCider is Calgary's premium handcrafted hard cider, made from western Canadian ingredients with a strong focus on locally picked fruit.
As the name suggests, SunnyCider began in the Sunnyside community in 2013. The creation of SunnyCider is similar to many of the craft brewery backstories in the city – it all began between friends in a garage. However, the differences between home brewing cider and home brewing beer complicated things a bit at the beginning, according to Dennis Scanland, SunnyCider Co-founder. "We started out by using car jacks and homemade devices as pressing apparatuses," says Dennis, "one guy even welded a bunch of throwing knives to the end of a rod and attached it to a drill. Scary!" he laughs.
Now located at 1-3300 14th Ave NE, the SunnyCider Cider House has a fully operational system for pressing and fermenting fruit alongside their 50-seat taproom and kitchen. Open Thursday through Saturday, the bright, spacious Cider House plans to begin hosting kitchen takeovers on October 15, where they will invite guest chefs in for feature food nights. October 15 will feature Roy's Korean Kitchen takeover to be enjoyed alongside SunnyCider's 10 rotating taps.
With their roots in the small Calgary neighborhood of Sunnyside, SunnyCider has always placed an emphasis on community, meaning "everyone has a seat at the table, and is invited to feast on the fruits of each other's labour" – literally.
The SunnyCider fruit donor program operates in partnership with Calgary Dollars to minimize environmental impact and reduce food waste in the city by turning local fruit into premium ciders. "We take all the excess fruit in the city that would probably go to the compost or landfill otherwise, and we make cider out of it." Says Dennis. "Our first year we received somewhere around 20,000 pounds of donated fruit, and we're on track to beat that this year." SunnyCider pays $0.25 per pound in Calgary Dollars for apples, crab apples, pears, berries, chokecherries, cherries and currants, which can then be put towards 40% of any purchase at the Cider House or other participating Calgary Dollars locations.
As winter approaches, the team at SunnyCider encourages Calgarians to challenge the notion that "summer is cider season" and continue supporting local. The cidery is currently working on a brand new Black Currant Cider, which they hope to unveil by the end of October.

For major cider fans, SunnyCider also invites you to join the InCider Club! For a $200 annual subscription fee, you will receive 12 bottles of exclusive SunnyCider product for a year, 10% off regular priced merchandise, bottles and growler fills purchased at the cider house, and priority event booking.
To learn more about new products and the fruit donor program, visit https://www.sunnycider.ca.
For more stories, visit Todayville Calgary.
WestJet sets sights on low-cost leisure with purchase of 42 more airplanes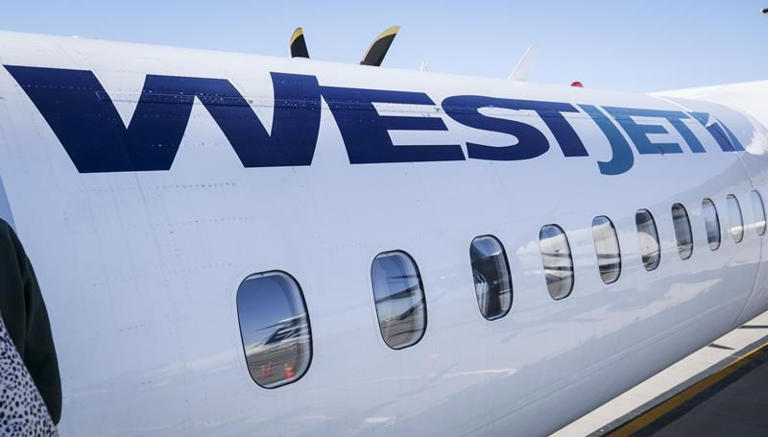 WestJet is making a substantial addition to its fleet with the purchase of 42 aircraft as the airline plans to expand its low-cost offerings, with plans to add routes to sun destinations from cities across Canada.
The Calgary-based airline announced the agreement with Boeing for the purchase of the 737-10 MAX planes on Thursday.
The purchase, which was on top of an existing order of 23 aircraft, includes the option to add 22 more planes depending on demand.
The purchase is a part of the airline's plan to expand its low-cost offerings and offer sun and leisure flying across Canada, said WestJet Group's chief executive officer, Alexis von Hoensbroech.
Earlier this month, WestJet said in a press release that it would be suspending several routes to Atlantic Canada, including flights between Halifax and Montreal, as of Oct. 28. Spring flight schedules are not yet available.
WestJet chief commercial officer John Weatherill said the decision was difficult but will help in the long run, as the airline shifts more of its eastern routes to sun and leisure destinations.
However, he said WestJet is not stopping Atlantic flights completely; instead, von Hoensbroech said the airline plans to ramp up its cross-country flights and flights from the East to leisure destinations including the Southern U.S. and the Caribbean.
"What we will do less, is flying within the East," said von Hoensbroech. "So flights between Montreal and Toronto will decrease but Montreal to Cancun will increase."
"We are a low-cost carrier and we want to improve our low-cost positioning," said von Hoensbroech.
Supporting this move is the pending Sunwing acquisition, given Sunwing's focus of servicing Eastern Canada's leisure market, said WestJet's chief executive officer.
Brought with the incoming aircraft is the need for more cabin crew, ground handlers and pilots, a challenge recognized by WestJet's chief executive officer, as staffing levels have been an industry-wide problem after the return of domestic and international travel.
While some roles are more challenging to fill, von Hoensbroech said that he is confident WestJet will find enough staff for the expansion and said it will create hundreds and thousands of additional job and career opportunities within WestJet.
"If you're a pilot and you are joining an airline that is growing, this will give you a faster track to become a captain than if you are joining an airline that is not growing as fast as we do," said von Hoensbroech.
WestJet says the Boeing 737-10 MAX provides the lowest cost per seat among mid-range aircraft and is part of the airline's plan to offer more affordable flights.
The order will start delivering at the end of 2024 through to 2028, expanding the fleet by 65 aircraft over six years.
WestJet wouldn't yet say whether the 42 additional aircraft will service WestJet alone or if they will also fly under Swoop, the airline's ultra-low-cost carrier.
This report by The Canadian Press was first published Sept. 29, 2022.
Caitlin Yardley, The Canadian Press
Police say toddler's death in southeast Calgary being treated as suspicious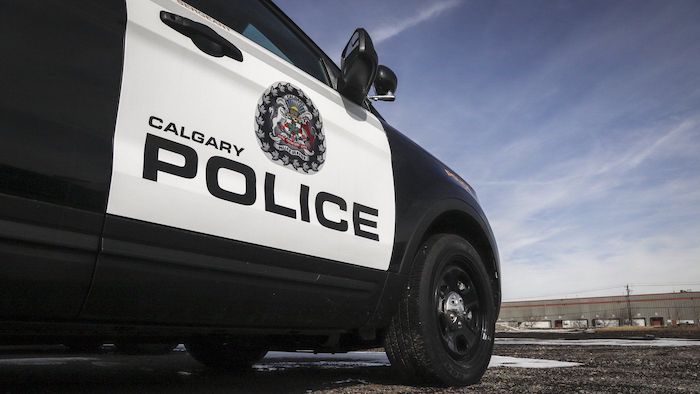 Police say they are investigating the death of a toddler in southeast Calgary.
Emergency crews were called to a home in the community of Midnapore around 2:15 a.m. Thursday and found a two-year-old girl in medical distress.
Police say the child was taken to hospital by ambulance but later died.
They say the toddler's death is being treated as suspicious.
Detectives are interviewing people to try to determine what happened before the child's death.
An autopsy is to be done Friday morning.
This report by The Canadian Press was first published Sept. 29, 2022.