Here's What Happened When A German Man Got Stuck In Calgary Amid COVID-19
A German traveller stuck in Canada as a result of the COVID-19 global pandemic is the latest addition to the Business on Camera team in Calgary, Alberta. Josef Bodenbenner, from Marburg, Germany speaks English, Spanish and German and is BOC's new Director of International Language and Culture.
Business on Camera is an award-winning documentary film company and visual public relations firm established in 2010 specializing in corporate communications and video marketing. BOC works best with entrepreneurs pursuing radical social change and energy companies seeking communications support in the areas of video, PR, and social media marketing.
"If I would have found a Calgarian with the same skill set I would have hired them," begins Matt Keay, Business on Camera CEO, "Josef can read, write and speak German, Spanish and English. On top of that, he brings eight years of experience in finance and international banking, plus he is a Supple Leopard."
Although his original plans were derailed by COVID-19, Josef has seized this new opportunity with excitement and is thrilled to be a part of the BOC team. "It's amazing to be here and see what is happening with Business on Camera," he says, "there is the social aspect with their documentary film production, and they are supporting Alberta companies like Eavor Technologies Inc. in exporting their technology around the globe."
Drawing on his years of financial experience overseas and multilingual capabilities, Josef has quickly become a key player in elevating BOC during the COVID-19 crisis. "We are sourcing new production partnerships in film and TV," he says, "exploring tax and currency advantages, researching compliance protocols and working to attract investment to the province."
Bringing on team members from outside of Canada, particularly during a pandemic, can be a tricky process. To ensure best practices, Business on Camera referred to the Government of Canada and Government of Alberta websites for the latest information regarding updated employer practices during COVID-19. Working with Josef to ensure work visa compliance, BOC was able to successfully bring him on board as the official Director of International Language and Culture.
Sensitive to the COVID-19 situation, BOC remains humble as their team works quietly away at Work Nicer Coworking in Calgary's Beltline, grateful for the opportunity for continued expansion. Work Nicer Coworking is Alberta's fastest-growing Coworking Community with over 600 members throughout their Calgary and Edmonton Locations.
Josef can be reached by phone at 403-478-3836 or [email protected].

For more stories, visit Todayville Calgary.
Telus Corp. marks opening of Telus Sky in downtown Calgary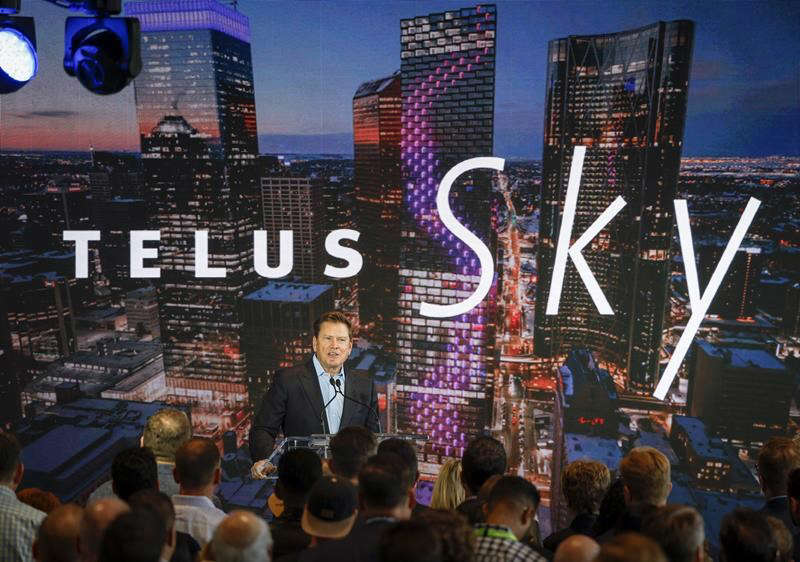 CALGARY — Telus Corp. marked the opening of its new 60-storey Calgary headquarters on Wednesday.
The new $400-million skyscraper, Telus Sky, has been in development for nine years and is now the third-tallest building in downtown Calgary. It features 750,000 square feet of office and retail space as well as 326 rental homes.
The building's eye-catching design, by architects Bjarke Ingels Group (BIG) and Dialog, along with developer partner Westbank and Allied, starts with a rectangular floorplate and then gradually twists as it rises.
Integrated into the facade of Telus Sky is Canada's largest public art display. "Northern Lights" by Canadian author and artist, Douglas Coupland, creates a light show across the building's exterior.
Telus Sky will be home to more than 1,600 Telus employees. It joins TELUS Garden in Vancouver, TELUS Harbour Toronto, TELUS House Ottawa, and Place TELUS Québec as one of the company's LEED (Leadership in Energy and Environmental Design) Platinum-certified buildings.
Among the building's environmental features is a storm water management system that recycles rainwater for use in washroom toilets, reducing the building's municipal water demand by 70 per cent.
This report by The Canadian Press was first published July 6, 2022.
Companies in this story: (TSX:T)
Amanda Stephenson, The Canadian Press
Telus signs deal to buy LifeWorks in deal valued at $2.9 billion including debt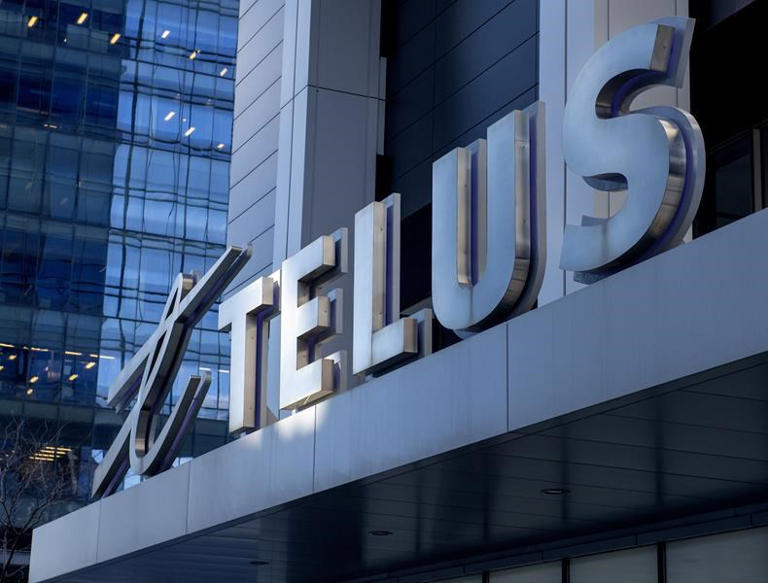 VANCOUVER — Telus Corp. has signed a deal to buy LifeWorks Inc. valued at $2.9 billion including debt as it pushes further into employee wellness and healthcare services.
LifeWorks, formerly known as Morneau Shepell, is an HR firm that helps companies with employee and family assistance plans, absence management, pension and benefits administration and retirement planning.
The transaction will add LifeWorks' employee and family assistance program and benefit administration capabilities to Telus Health's digital technologies.
Telus Health offers virtual care and provides patients access to digital pharmacy options, home health monitoring and electronic health records.
"This transaction is financially compelling and strategically attractive to Telus, and a natural complement to Telus Health," Telus CFO Doug French said in a statement Thursday.
The move comes as digital health and virtual care services saw great success during the COVID-19 pandemic amid lockdowns and concerns about spreading the virus.
Under the agreement, LifeWorks shareholders will have the option to receive $33 in cash or 1.0642 Telus shares for each LifeWorks share, subject to proration.
The amount of cash and number of shares will be limited so that Telus will pay for half the deal in cash and half in shares.
Scotiabank analyst Jeffrey Fan sees the transaction strengthening Telus' place in the digital health industry.
"This acquisition will position the company as not only a significant force in the corporate well-being and EAP (employee assistance program) space in Canada but also opens the potential for more growth and tuck-ins internationally," he said in a note to clients.
Desjardins analyst Jerome Dubreuil also views the proposed acquisition as a positive for Telus.
"The deal could also significantly increase Telus Health's scale and make the unit mostly self-sufficient in terms of funding new initiatives," he said in a note to clients.
Telus expects the transaction to help generate annual savings in the range of $170 million to $200 million over the next three-to-five years.
The combined companies have corporate clients across Canada, the U.S. and in over 160 countries covering more than 50 million lives globally.
While analysts are generally positive on the deal, some money managers aren't totally excited about it in this market climate.
"The premium (Telus) is paying in a market that is only going one way is not a good look," said Baskin Wealth Management's chief investment officer Barry Schwartz.
The deal requires support by a two-thirds majority vote by LifeWorks shareholders as well as court and other regulatory approvals.
The companies hope to close the deal in the fourth quarter of 2022.
Telus said on the conference call with analysts that it does not anticipate much overlap on services between the two organizations both in Canada and internationally, and expects the regulatory process to be "smooth sailing."
LifeWorks shares closed at $18.20 on the Toronto Stock Exchange on Wednesday. Telus shares closed at $29.36.
News of the deal sent LifeWorks stock up nearly 69 per cent in early trading Thursday.
This report by The Canadian Press was first published June 16, 2022.
Companies in this story: (TSX:T, TSX:LWRK)
The Canadian Press