Why I trust Jimmy Dore's news commentary more than any mainstream news outlet
I grew up watching news anchors who exuded a trustworthy and knowledgeable aura which filled me with confidence that what I was being told was the gospel truth. The news anchors who were usually men, reminded me of a favorite uncle, or a trusted teacher. They seemed like people who I could count on to give me the straight goods, without spin or the ugly taint of personal bias.
But eventually…sadly, I grew up.
Every major network that I can name has repeatedly discredited themselves. Biased opinions have often been purported to be "facts", and actual facts have been presented as conspiracy theories. "Journalists" will deflect their obvious malfeasance with feigned contrition saying, "Sure, sometimes we get it wrong, but when we make a mistake, we correct it." If that were true, I'd be happy to forgive the mistakes, but it's not. The truth is, every major news outlet is in whole, or in part…nothing more than a propaganda machine.
So, who are we supposed to trust?
Don't fully trust anyone…ever. None of us actually know what is going on for sure, but the concept of us not knowing is far too uncomfortable for most people to tolerate. A sense of knowing seems to foster a sense of control. So, instead of doing the hard work of critical thinking, most people pick a team, and allow that team to create their reality for them. If your team is CNN, you'll hate FOX. If your team is FOX, you'll hate all the other teams equally. Not only will you hate the opposing team, but you'll hate anyone who roots for that team…and not in a "friendly rivalry" kind of way..it will be actual visceral disdain.
What's the solution?
Find a Unicorn, and ride it down a rainbow. The Unicorn you are looking for is someone who doesn't pick teams. The rare beast who can compliment an enemy, and admonish a friend is the only type of political commentator that I'm willing to listen too. There will still be bias, as there will be with any human being, but when someone is a true critical thinker, the bias is mitigated as best as it can be.
I've found a few Unicorns over the last few years, but none are as interesting to me as Jimmy Dore. Jimmy self identifies as a progressive liberal. Although I'm a devout centrist with conservative leanings, I enjoy listening to Jimmy because he's honest. I strongly disagree with him on some major points, but my disagreement doesn't translate to disdain. Mr. Dore's viewpoints are not only authentic and heartfelt, but they are based on considerable research and critical thought. As such, I find it very easy to respect his opinions regardless of my personal feelings towards the topics at hand.
It is possible to respect someones' opinion without agreeing with it, however rare the skill may be.
In today's world, disagreement equals disdain. We seem to have lost the ability to have a thoughtful, and civil conversation with opposing viewpoints. Instead we are labeling each other according to our perceived teams, and closing our minds to any information which is provided by the "other side". The more we identify with our teams, the greater the divide between the teams. The greater the divide, the lower the levels of civility and mutual respect. The lower the mutual respect, the higher the likelihood for violent conflict.
There has never been a time in my life where mutual respect and civil conversation has been more important. Without the free exchange of opposing ideas civil unrest will only increase. We must listen to each other with open minds, and open hearts before we start fighting each other with closed fists. We must do our best to consider the other teams point of view, and learn to empathise with it instead of condemning it. If we don't, the fabric of our civil society will continue to unravel into chaos.
For more stories, visit Todayville Calgary.
Join us for our 2023 Induction Ceremony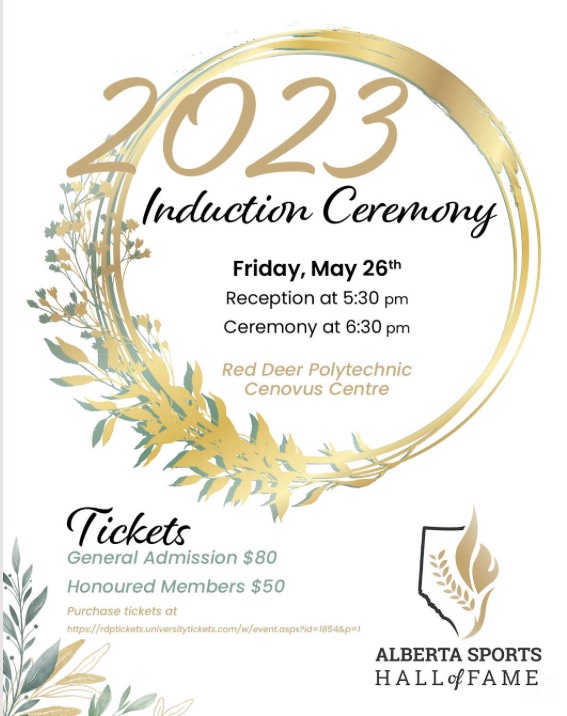 Our 2023 Induction Ceremony will be on Friday, May 26th at the Red Deer Polytechnic Cenovus Centre. Cocktails and appetizers will begin at 5:30 pm, with the ceremony starting at 6:30 pm. The class of 2023 is as follows:
Athletes
Andrew Buckley-Football
Mike Johnson-Baseball
Helen Upperton-Bobsleigh
Builders
Cara Currie Hall-Multisport
Allan Ferchuk-Multisport
Greg Peterson-Football
Lyn Radford-Multisport
Teams
Old Grizzlys 1991-1994-Hockey
Awards
Wilf Brooks-Achievement –Hockey
Mark Stephen-Bell Memorial – Radio Broadcaster
Dr. Marcus Dunsworth-Pioneer- Multisport
Tickets are $80 or $50 for Honoured Members. You can purchase your tickets by clicking here.
If you have any questions or need help purchasing tickets, please call 403-341-8614.
Honoured Member Cody Snyder to be Inducted into the Bull Riding Hall of Fame
Honoured Member Cody Snyder will be the first Canadian inducted into the Bull Riding Hall of Fame.
Cody started riding junior steers in rodeo competitions when he was eight years old, and at twelve, he finally rode his first bull. By the age of fifteen, Cody was the Canadian Amateur Bull Riding Champion. Through 1980 and 1981, Cody gained the experience he needed to lead the Canadian Professional Rodeo Bull Riding standings in 1982. He was nineteen years old. He was inducted into our Hall in 2002 as a Rodeo Athlete.
Learn more about this story by following the link below.
This newsletter is sponsored by the RBC Foundation.
Honoured Member Highlight – Allan Coulter
Volleyball Athlete – Inducted in 1997
Allan Coulter was a member of Canada's National Men's Volleyball Team from 1979 to 1992. He competed in over 700 international volleyball matches and was selected as Team Captain from 1988 – 1992. He competed in both the 1984 Summer Olympics and the 1992 Summer Olympics. He was described as the 'quickest hitting middle blocker' Canada has ever had. Allan continued to compete with the Calgary 'Canuck Volleyball Stuff' and became the spokesman, leader and role model for Canada's National Team Program.
Provincial Sport Organization: Volleyball Alberta
Their primary goal is to promote and develop volleyball at all levels throughout Alberta. Volleyball Alberta services the needs of its membership which consists of athletes, coaches, officials, and anyone interested in the sport of volleyball in the province.
Artifact in Focus!
F. E. Osborne Memorial Trophy: Tuxis Junior League Champions, Operated by Calgary Tuxis Coucil, Annual Competition. 1949-1957.
Honoured Member Dr. David Legg Teaches Adaptive Sports to Elementary Students
The Alberta Sports Hall of Fame partnered with Calgary Adaptive Hub and Honoured Member Dr. David Legg to teach students about adaptive sports.
Professor at the Mount Royal University department of Health and Physical Education, David is an engaging lecturer and supports his students in finding practical experience working with individuals with disabilities in adapted sport. He has devoted his life as a volunteer in sport for athletes with a disability at the provincial, national and international level. He was inducted in 2022 as a Paralympic/Multisport Builder.
Thank You Northern Alberta Curling Championship Society!
We want to give a huge shout-out to the Northern Alberta Curling Championship Society for sponsoring a new interactive for the Hall. The new curling rink is a great addition to our space.
If you or your organization would like to sponsor a new interactive for the Hall, please email us at [email protected] or call 403-341-8614.
Donate Now​
The Alberta Sports Hall of Fame needs your support to continue the ongoing preservation of Alberta's sports history and the development of museum exhibits. We are grateful and appreciative of the generosity of our supporters and friends. We would be happy to assist you in choosing how your personal legacy will be fulfilled and the many options available. Here is some information on donating shares to ASHFM and the benefits to you as a donor.
Alberta top court downgrades murder convictions in quadruple homicide case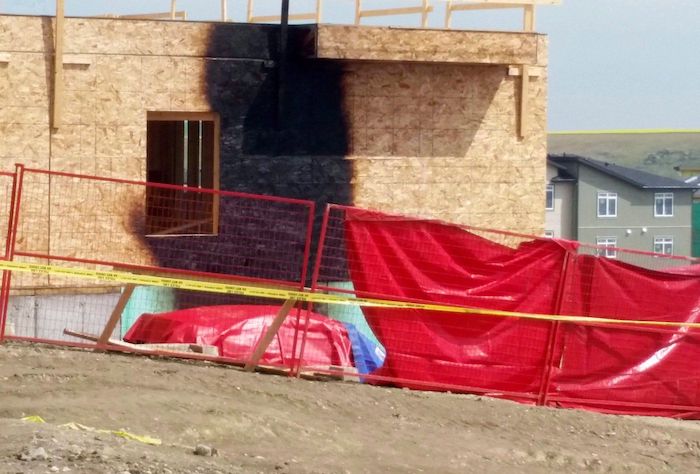 Calgary – Alberta's top court has downgraded two convictions in a high-profile case involving the torture and killing of a man and the deaths of three others from first-degree to second-degree murder.
The Alberta Court of Appeal released the decision Friday in the cases of Tewodros Kebede and Yu Chieh Liao over the killing of Hanock Afowerk.
Afowerk's body was found in a ditch outside Calgary in July 2017. He had been bound, beaten, strangled and shot.
Three other bodies were found in Afowerk's burnt-out car at a suburban construction site. No murder charges have been laid in those deaths.
Court heard that Afowerk's death was the culmination of a plot to kidnap him and extort him for money. The jury agreed with the Crown that Afowerk's killing had been part of the plan from the start.
But the Appeal Court said the trial judge failed to explain that while the kidnapping and beating had clearly been planned, Afowerk's killing may not have been. It suggested the defendants may have not have been recruited to kill him.
The Crown relied heavily on a text message sent by Kebede before the killing, which read: "U up for the job tonight?", as evidence of planning. But because the recipient of that message didn't testify to it, the Appeal Court concluded its meaning was unclear.
The court gave the Crown the choice of retrying the case or substituting second-degree verdicts. It chose the latter.
The court dismissed the defendants' application for a new trial
"Following the trial judge's instructions, the jury must have found by their verdict that both appellants actively participated in the murder of Mr. Afrowerk," the Appeal Court said in its written judgment.
"Both would therefore be properly convicted of second-degree murder. Accordingly, there will be no prejudice to the appellants if we substitute the verdicts to reflect that fact."
Kebede and Liao must now reappear before the trial judge for sentencing.
The change does not affect Kebede's and Liao's convictions involving the deaths of the other three victims.
Liao was found guilty of being an accessory in the murders of Cody Pfeiffer, Glynnis Fox and Tiffany Ear, whose remains were found in Afowerk's charred car.
Kebede was convicted of being an accessory in Pfeiffer's murder.
This report by The Canadian Press was first published Dec. 23, 2022.
— By Bob Weber in Edmonton