Why I trust Jimmy Dore's news commentary more than any mainstream news outlet
I grew up watching news anchors who exuded a trustworthy and knowledgeable aura which filled me with confidence that what I was being told was the gospel truth.  The news anchors who were usually men, reminded me of a favorite uncle, or a trusted teacher. They seemed like people who I could count on to give me the straight goods, without spin or the ugly taint of personal bias. 
But eventually…sadly, I grew up.
Every major network that I can name has repeatedly discredited themselves. Biased opinions have often been purported to be "facts", and actual facts have been presented as conspiracy theories. "Journalists" will deflect their obvious malfeasance with feigned contrition saying, "Sure, sometimes we get it wrong, but when we make a mistake, we correct it."  If that were true, I'd be happy to forgive the mistakes, but it's not.  The truth is, every major news outlet is in whole, or in part…nothing more than a propaganda machine.  
So, who are we supposed to trust?
Don't fully trust anyone…ever.  None of us actually know what is going on for sure, but the concept of us not knowing is far too uncomfortable for most people to tolerate. A sense of knowing seems to foster a sense of control. So, instead of doing the hard work of critical thinking, most people pick a team, and allow that team to create their reality for them. If your team is CNN, you'll hate FOX.  If your team is FOX, you'll hate all the other teams equally. Not only will you hate the opposing team, but you'll hate anyone who roots for that team…and not in a "friendly rivalry" kind of way..it will be actual visceral disdain. 
What's the solution?
Find a Unicorn, and ride it down a rainbow.  The Unicorn you are looking for is someone who doesn't pick teams. The rare beast who can compliment an enemy, and admonish a friend is the only type of political commentator that I'm willing to listen too. There will still be bias, as there will be with any human being, but when someone is a true critical thinker, the bias is mitigated as best as it can be. 
I've found a few Unicorns over the last few years, but none are as interesting to me as Jimmy Dore.  Jimmy self identifies as a progressive liberal. Although I'm a devout centrist with conservative leanings, I enjoy listening to Jimmy because he's honest. I strongly disagree with him on some major points, but my disagreement doesn't translate to disdain.  Mr. Dore's viewpoints are not only authentic and heartfelt, but they are based on considerable research and critical thought.  As such, I find it very easy to respect his opinions regardless of my personal feelings towards the topics at hand.  
It is possible to respect someones' opinion without agreeing with it, however rare the skill may be. 
In today's world, disagreement equals disdain.  We seem to have lost the ability to have a thoughtful, and civil conversation with opposing viewpoints. Instead we are labeling each other according to our perceived teams, and closing our minds to any information which is provided by the "other side".  The more we identify with our teams, the greater the divide between the teams. The greater the divide, the lower the levels of civility and mutual respect. The lower the mutual respect, the higher the likelihood for violent conflict. 
There has never been a time in my life where mutual respect and civil conversation has been more important. Without the free exchange of opposing ideas civil unrest will only increase.  We must listen to each other with open minds, and open hearts before we start fighting each other with closed fists. We must do our best to consider the other teams point of view, and learn to empathise with it instead of condemning it.  If we don't, the fabric of our civil society will continue to unravel into chaos.
For more stories, visit Todayville Calgary.
Major drug haul; ALERT seizes $3 million in drugs and cash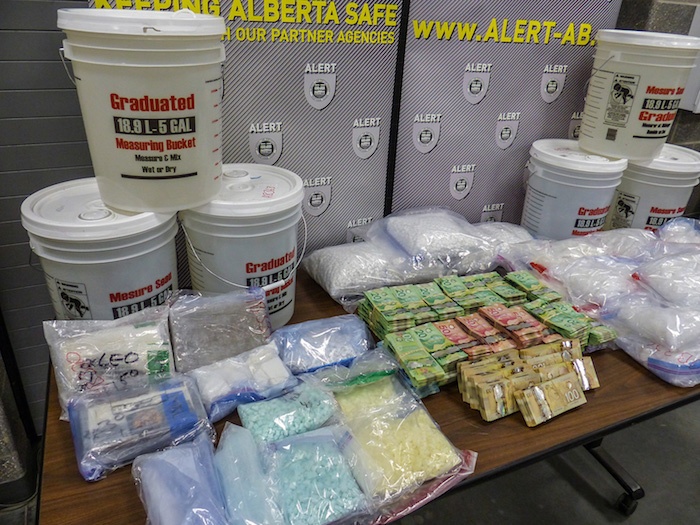 Post submitted by Alberta Law Enforcement Response Team (ALERT)
Three million dollars' worth of drugs and cash was seized from two Calgary homes, including what is believed to be the province's largest seizure of gamma-hydroxybutyrate (GHB).
On April 27, 2021 ALERT Calgary's organized crime and gang team concluded a short-term investigation with a record drug haul. ALERT seized enough methamphetamine, fentanyl, cocaine, and GHB to equal an estimated 100,000 doses.
The GHB seizure of 113.5 litres is believed to be the largest seizure of its kind in Alberta.
Meanwhile, the amount of methamphetamine and fentanyl pills seized ranks amongst ALERT Calgary's biggest busts.
"The totality of what was seized is staggering, and represents a high degree of community harm. Behind so many doses are crimes committed to feed that addiction; be it property crimes, thefts, frauds, and robberies, and all feeding into social disorder," said Supt. Dwayne Lakusta, ALERT CEO.
In total, ALERT seized roughly $3 million worth of drugs and cash:
113.5 litres of GHB;
22.3 kilograms of methamphetamine;
18,000 fentanyl pills;
1.5 kilograms of fentanyl;
4.1 kilograms of cocaine; and
$386,220 cash.
GHB is colourless and odourless, and is commonly referred to as the "date-rape drug" but is usually abused as a club drug. In July 2013 Edmonton Police Service seized 106 litres of GHB, which at the time, was believed to be Alberta's largest seizure.
ALERT's investigation is ongoing and additional charges are being contemplated. To date, 14 drug-related charges have been laid against three suspects:
Ashley Stanway, 30-year old from Calgary;
Rayann Blackmore, 22-year old from Calgary; and
Harmandeep Tiwana, 28-year old from Calgary.
ALERT began its investigation just a month prior after receiving information about suspected drug trafficking activity in the Calgary region.
Members of the public who suspect drug or gang activity in their community can call local police, or contact Crime Stoppers at 1-800-222-TIPS (8477). Crime Stoppers is always anonymous.
ALERT was established and is funded by the Alberta Government and is a compilation of the province's most sophisticated law enforcement resources committed to tackling serious and organized crime.
Volunteer with Big Brothers Big Sisters of Calgary and Area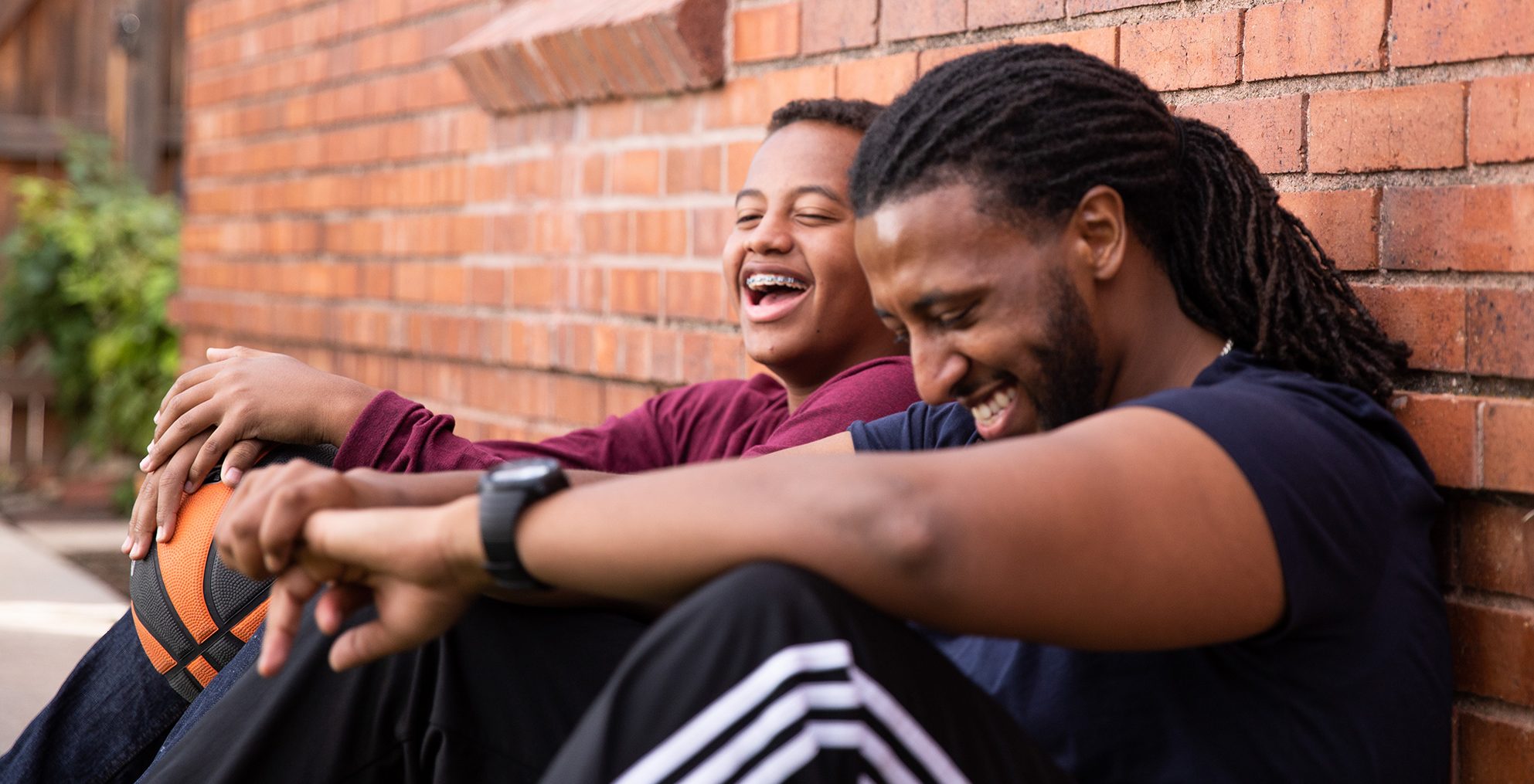 Big Brothers Big Sisters of Calgary and Area (BBBS) is a local branch and accredited member of the Big Brothers and Big Sisters of Canada Federation, established in 1994 to provide the youngest members of our city with access to life changing mentorship relationships.  
Children and youth may experience childhood adversity through a number of individual or compounding societal barriers, such as family violence, mental health struggles, poverty, substance abuse or identity challenges. Big Brothers Big Sisters of Calgary and Area caters to these young Calgarians by connecting them with volunteer mentors who can form "strong one-to-one relationships with their mentees that express care, challenge growth, provide support, share power, and expand possibilities."
A foundational element of the organization is reflected in the creation of intentional matches, meaning mentors are not simply assigned on a first-come-first-serve basis. BBBS takes a number of variables into account when assigning a mentor to a waiting child, including shared experience, likes and dislikes, proximity, and more. Working hard to ensure compatibility prior to assigning matches is a great way to increase the likelihood of a successful, beneficial relationship between mentor and mentee.

"We really want to see these matches succeed," says Jennifer Booth, Manager of Communications and Stakeholder Relations at Big Brothers Big Sisters of Calgary and Area, "if we weren't as intentional and selective as we are, we wouldn't see the success in these relationships that we do."
The minimum time commitment when signing on to be a mentor with the organization is one year. According to Booth, many of the matches that originate in the BBBS program carry on well past the one-year mark as organic, mutually beneficial relationships beyond the parameters of the organization.
In the Community Mentorship program, relationships are built through shared activities and time spent together. "Bigs" can take their "Littles" to the zoo or the park, they can do a hike together, cook or bake, shoot hoops at the court, or even just sit down together to relax and talk. Over the course of a year, the relationship develops a level of trust and confidence that the child or youth mentee can benefit from significantly
"For children who have one or more adverse childhood experiences (ACEs)," says Booth, "working with a caring mentor can really enhance their social and emotional competencies." Emotional competencies include things like social awareness, self-awareness, responsible decision-making and relationship skills. These are developmental benchmarks that may have been negatively impacted by different ACEs in the child's life, and stand to benefit from an intentional, healthy relationship with a mentor at BBBS.  
In addition to their standard community and school mentorship programs, BBBS introduced the PRISM program in 2018. Standing for Pride, Respect, Identity, Safety, Mentoring, PRISM connects mentors with young individuals from the LGBTQ2S+ community. These relationships are built on a shared understanding of the unique adversities faced by members of the same community, and strive to support young people in the celebration of their own, unique identities. 
Currently, there are between 250 and 300 children and youth at Big Brother Big Sisters of Calgary and Area, who may wait up to three years for a pairing. This is a result of gaps in volunteer positions, as well as the organization's commitment to intentional matches. "We're really hoping to achieve a sustainable momentum," says Booth. While the organization is always seeking an increase in mentors in general, currently, they are specifically short in numbers for male-identifying volunteers, she says. 
For more information on Big Brothers Big Sisters of Calgary and Area and how to apply as a volunteer, visit https://bbbscalgary.ca. To learn more about the PRISM program, visit https://bbbscalgary.ca/prism/
For more stories, visit Todayville Calgary.