German Fitness Trainer Finds Himself Stuck in Calgary – And Making the Best of It!
Cultures collide as COVID-19's descent on the world leaves personal trainer global adventurer Darian Bessell stuck in Calgary.
Originally from Germany, Darian has been travelling the world for the last year and a half, landing in Canada in February with plans to stay and work for a year. After getting all his permits in place and obtaining a work visa, he was hired by one of the major gyms in Calgary as a personal trainer. Unfortunately, he was immediately laid off after COVID-19 hit the city.
Seeing the situation as an opportunity to strike out on his own, Darian began offering his services as a personal trainer online, offering free consultations by Zoom or in person. His first client, Matt Keay, connected with Darian during his search for a way to improve health and mobility as well as mental wellbeing in his demanding role as a CEO.
"I look over at my two-year-old daughter and she'll be holding a squat position playing with toys for nearly an hour, totally natural for her," says Keay, "why can't I do that?" Keay suffers from sore hips and wrists due to years of abuse from skateboarding and poor diet. This proves difficult, as his role as a leader demands high performance and consistent energy.
"I've got training every day with Darian … well, it's more like all day long," says Matt, "I've heard people say how fitness is a lifestyle, well I really understand that now. I am standing more at my desk, doing more stretches, busting into a squat in the boardroom and the pain I've dealt with for years is melting away."
Darian Bessell, newly appointed Business on Camera Director of Physical and Mental Health will bring health and wellness to high-performance entrepreneurs in Calgary. "The knowing-doing gap is a worldwide common issue," offers Bessell, "people know that enjoying nuts as a snack is healthier than a chocolate bar, and they know the way they feel physically could be better. Often some simple support tools to improve mobility can have a huge impact on overall fitness and hold the key to a new healthy lifestyle."
The human body sends signals that it is in poor condition by aching and demonstrating discomfort. The mind also sends signals, for example, feeling depressed or tired all the time. Most people know that they have to change something, but it is all too easy to get caught up in routines and maintain bad habits.
"Most people have the desire to do more for their mental and physical health, so why not just do it then?"
Health and fitness is one of the most flooded industries on the market with new gadgets, diets and methods constantly emerging, leaving no shortage of options when it comes to personal health.
"Choosing to work with Darian was based on the education he had regarding the symbioses between mental health and physical performance, nutrition and mobility. He often referred to a program created by Dr. Kelly Starrett called "Becoming a Supple Leopard," continues Keay, "a ton of professional athletes and stunt actors are Supple Leopards; I would describe it as intentional and intuitive. For me at this time, the goal is to feel better everywhere, increase mobility, energy, and mood in under thirty minutes a day."
Darian's goal is to help individuals overcome the disconnect between desire and action by cultivating discipline and a strong commitment to health and happiness in his clients. "People have to take a huge step to get over the gap between knowing what is good for them and really having the discipline to do it," says Bessell, "Human beings get used to things so fast and fall into a cycle of 'I need to do something about that', then continue to ignore it, and fall into the deep hole between knowing and doing."
Darian gives people that much-needed kick in the butt. By helping clients reposition their approach to fitness and replace negative habits with positive changes, his program addresses physical and mental wellbeing, leaving clients feeling better than ever. "Other benefits include better sleep, more focus and better work-life balance," says Darian, "it is all about implementing a holistic approach to health to get your body in an efficient, healthy position, and maintain it with intentional practice."
Keay is thrilled with his results and excited to see where the program takes him. "I am constantly paying attention to my body now," he says, "the way I sit, the way I walk, engaging my core, doing a squat instead of bending over to pick something up…it's really had a tremendous impact on my ability to move properly, and we're just getting started."
Darian can be reached by phone at 403-478-3836 or [email protected]
For more stories, visit Todayville Calgary.
TC Energy shuts down Keystone pipeline system after leak in Nebraska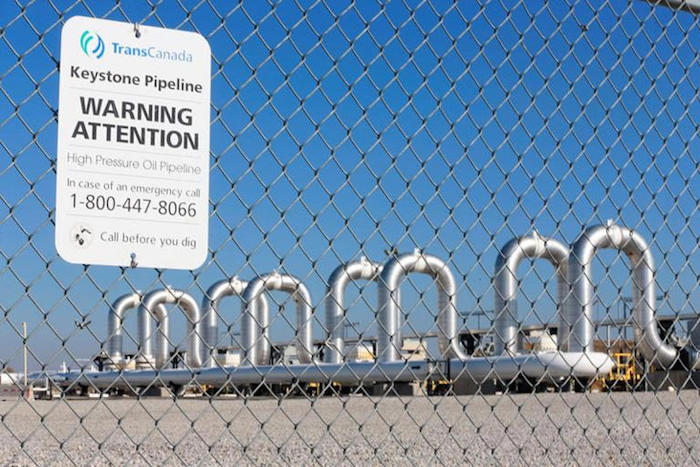 CALGARY — TC Energy Corp. says it has shut down its Keystone pipeline after a leak in Nebraska.
The company says it has mobilized people and equipment in response to a confirmed release of oil into a creek, about 32 kilometres south of Steele City, Neb.
TC Energy says an emergency shutdown and response was initiated Wednesday night after a pressure drop in the system was detected.
It says the affected segment of the pipeline has been isolated and booms have been deployed to prevent the leaked oil from moving downstream.
The Keystone pipeline system stretches 4,324 kilometres and helps move Canadian and U.S. crude oil to markets around North America.
TC Energy says the system remains shutdown as its crews respond and work to contain and recover the oil.
This report by The Canadian Press was first published Dec. 8, 2022.
Companies in this story: (TSX:TRP)
The Canadian Press
Two deputy chief medical officers resign from their positions with Alberta Health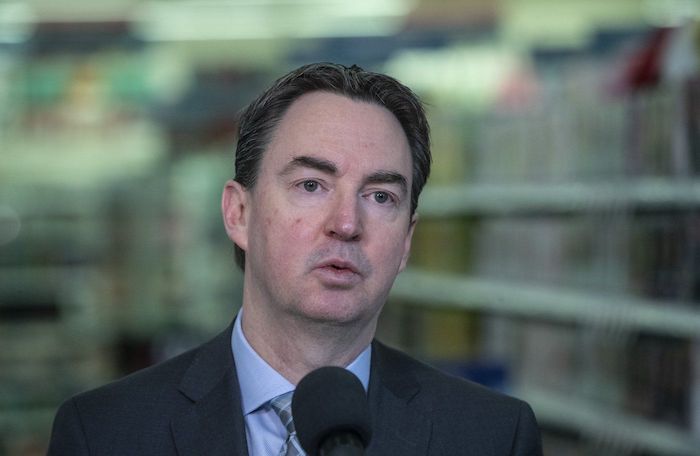 Edmonton – Alberta's two deputy chief medical officers of health are leaving their roles — less than a month after Dr. Deena Hinshaw was removed as the province's top doctor.
Health Minister Jason Copping confirmed during question period Wednesday that both of the doctors have submitted letters of resignation.
"They are still continuing to work at this point in time," he said in the legislature. "We are in the process of actually looking to fill those roles."
A statement from Alberta Health said Dr. Rosana Salvaterra and Dr. Jing Hu, who are listed as public health physicians on the department's website, have given notice.
When reached by her department email, Salvaterra responded: "Unfortunately, we are not able to comment."
She later added that she respects and admires both Dr. Hinshaw and Dr. Hu.
"They are brilliant, hard-working, and compassionate public health physicians and I consider myself fortunate to have had the opportunity to work alongside them for these past 14 months."
Salvaterra, who has extensive public health experience including as the medical officer of health for Peterborough, Ont., joined the office in October 2021.
Her career in public health includes work in "the COVID-19 response, mental health, the opioid response, women's health, poverty reduction, health equity, community food security and building stronger relationships with First Nations."
Hu's out-of-office message said her "last day at work with Alberta Health was Nov. 18, 2022," and noted she wouldn't have access to the department email after that date.
She got extensive training in China and at the University of Calgary before joining the health department in January 2020.
Their resignations came within a month of Hinshaw, who became the face of Alberta's public health response to the COVID-19 pandemic, being removed from her position.
Hinshaw was replaced by Dr. Mark Joffe, a senior executive member of Alberta Health Services, on an interim basis.
"Dr. Joffe will be supported by medical officers of health within AHS, by other staff in the Office of the Chief Medical Officer of Health, and by the Public Health Division," said the statement from Alberta Health late Wednesday.
"We expect these changes to have no impact on the department's and Dr. Joffe's ability to meet the requirements of the Public Health Act."
Hinshaw's dismissal didn't come as a surprise.
Premier Danielle Smith announced on her first day in office in October that she would be replaced.
Smith has made it clear that she blames both Hinshaw and Alberta Health Services for failing to deliver the best advice and care for Albertans as the hospital system came close to buckling in successive waves of the COVID-19 pandemic.
"A lot of the bad decisions were made by Alberta Health Services on the basis of bad advice from the chief medical officer of health," Smith told reporters on Oct. 22.
Smith has not placed the blame on front-line doctors and nurses but broadly on AHS senior management. Joffe, while serving as chief medical officer of health, retains his role in AHS senior management as a vice-president responsible for areas in cancer and clinical care.
Hinshaw, an Alberta-trained public health specialist, became a celebrity of sorts in the first wave of the pandemic in the spring of 2020, as she delivered regular, sometimes daily, updates to Albertans on the virus, its spread and methods to contain it.
This report by The Canadian Press was first published Dec. 7, 2022.
— By Colette Derworiz in Calgary.