Hidden Valley School Parents Rally for a New Playground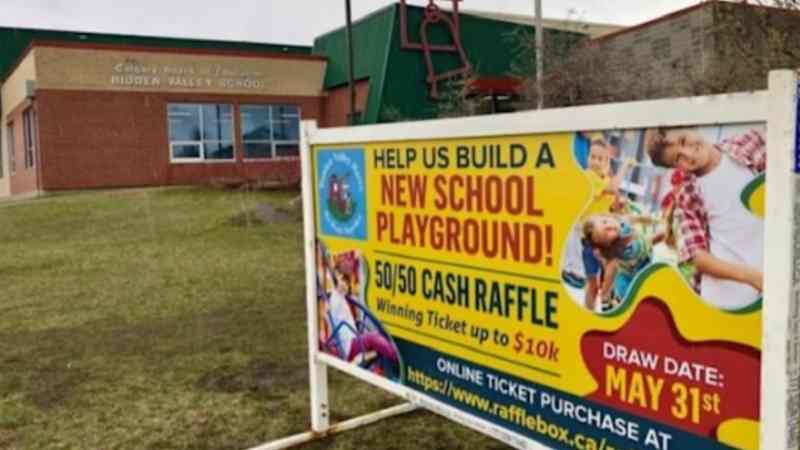 Hidden Valley School Parents Rally for a New Playground
Contributed by Friends of the Hidden Valley School Society
The Friends of Hidden Valley School Society is looking to replace the 17-year-old outdoor playground directly behind the school as soon as possible, as the existing play equipment is soon to be at the end of its lifecycle. The society has been proactively raising funds for several years but they have a long way to go.
Now that they have a conceptual design and an estimated cost for the project, the hardest part is fundraising. The parent society has raised 32% of the $370K project to date. They will need to raise at least half of the project costs on their own in order to be eligible to qualify for any kind of grant funding support.
"Our non-profit parent society financially supports our students and their learning annually by supplementing initiatives such as math and reading literacy kits for classrooms, providing buses for field trips like swimming lessons and paying for residency programs so that all our students get an equal opportunity for enhanced learning opportunities" states Sarah P, Chairperson. Figuring out now how to financially support the school on an annual basis in addition to building a new playground takes an enormous amount of time and effort from a volunteer perspective. "There are a lot of moving parts to a project this size, and collaboration with stakeholders is key. We've done our due diligence by hosting community engagement with students, staff and parents to decide on what types of play equipment should be included in an inclusive playground. Students, staff and external stakeholders have written letters of support in hopes of helping with seeking out external funding support."
Friends of Hidden Valley School Society has teamed up with Parks Foundation Calgary for money management of the project. Through its Project Support Program (PSP), the Parks Foundation can issue tax receipts for donations made to the project.
Hidden Valley School is a K-3 French Immersion public school located in the heart of the community of Hidden Valley in NW Calgary. The school's inclusive playground will have a direct impact on the 400+ staff and students at the school and 700+ children who live within the surrounding community neighbourhoods and utilize the playground outside of school hours. "Figuring out how to reach the greater community to support this project is the challenge. We're currently hosting a raffle that anyone in Alberta can enter in hopes of raising $20K in support of the project. This fall we will host a silent auction and if everything works out, we are hoping to reach 50% of our fundraising goal by 2023".
Replacing the school playground will allow students safe, continued use year-round. As mandated by Alberta Education's Daily Physical Activity (DPA) Initiative, the parent society will be supporting students in developing healthy, active lifestyles; increasing students' ability to learn. For more information about the Friends of Hidden Valley School Society's playground project visit the "Get Involved" section of the school's website or check out their Facebook Page at @Hiddenvalleyschoolcalgary.
Teen found guilty of manslaughter in hit-and-run death of Calgary police officer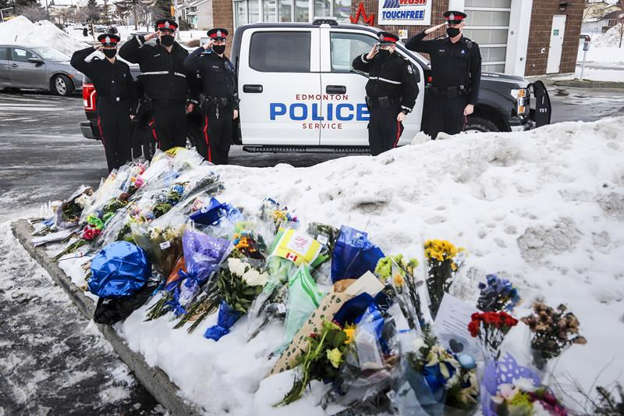 Calgary – A judge has found a teen involved in the hit-and-run death of a Calgary police officer guilty of manslaughter.
Sgt. Andrew Harnett died in hospital on Dec. 31, 2020, after being dragged by a fleeing SUV and falling into the path of an oncoming car.
The driver, who cannot be identified because he was 17 at the time, had testified he was scared when Harnett and another officer approached the vehicle during a traffic stop and he saw Harnett put his hand on his gun.
The teen's lawyer said his client was guilty of manslaughter, but not first-degree murder.
Justice Anna Loparco agreed, saying that although the accused had "outright lied" about the gun, he was in a "panicked state" when he decided to flee and unable to know his actions would cause Harnett's death.
The Crown says it will be seeking an adult sentence.
Loparco says Harnett's behaviour was "exemplary" and there was no indication that he posed a threat to the accused.
"There's no doubt he (the accused) should have realized it was likely to cause death," Loparco said Thursday.
"But I'm unable to conclude this accused turned his mind to the consequences."
This report by The Canadian Press was first published Nov. 10, 2022.
'He's not breathing': Trial begins for Calgary man accused in infant's death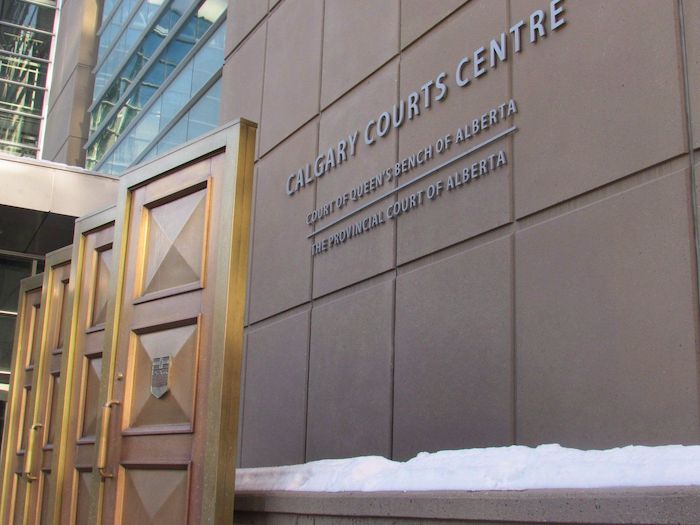 By Colette Derworiz in Calgary
A Calgary father has pleaded not guilty to second-degree murder in the death of his infant son, as court heard the man's 911 call in which he said he was trying to calm the baby down.
The trial for Anthony Karl Kurucz, 32, started Monday in the Court of King's Bench in Calgary. It is scheduled to run for almost three weeks.
Police have said emergency crews were called to a Calgary home in April 2018 to help a three-month-old in medical distress and that Kurucz was alone with his son at the time. The infant, Jayden Cyluck-Kurucz, was unconscious and he died in hospital two days later.
Kurucz was charged in September 2019 after police said the story he provided to medical staff was inconsistent with the boy's symptoms.
On Monday, court heard a recording of the 911 call from Kurucz that came in around 12:15 p.m. on April 25, 2018.
"My baby was freaking out," Kurucz said on the call. "I was trying to calm him down, rock him, that kind of thing."
He said there was blood coming out of his son's nose.
"I'm freaking out because my wife just went to take our dog to the vet," Kurucz said.
He told the dispatcher he believed the boy's heart was still beating.
"He's very floppy, he's very limp," said Kurucz.
When asked by the dispatcher whether the baby was breathing, he responded: "I can't tell. I know his heart is beating, though."
He then asked whether his son was going to live.
"I don't know what to do," said Kurucz on the call. "I didn't do anything wrong to him. I was just trying to calm him down and rock him.
"He's not going to die, is he?"
Kurucz asked the dispatcher, Craig Moxley, whether police were coming. Moxley said paramedics and firefighters were on the way. Moxley confirmed the call during his testimony in court Monday.
Court heard fire crews were the first to arrive at the home in southeastern Calgary.
One of the senior firefighters, Greg Heise, testified that the crew found Kurucz outside.
"The father was holding Jayden on the sidewalk," Heise said Monday. "We were probably caught a little off guard.
"The father said, 'He's not breathing.'"
Heise said first responders placed Jayden on the ground. His colleague started CPR while he tried to open Jayden's airway, he said.
"I was not able to do that," said Heise, noting there was dried blood around the baby's nose and mouth.
He said the father didn't provide much information when Kurucz was asked what happened.
"He was freaking out," said Heise, who noted it was difficult to get a clear answer from the father. "He initially stayed with us.
"At some point, he mentioned he needed to have a cigarette."
Heise said he and his colleague continued to treat Jayden until paramedics arrived a few minutes later.
"He was pale," said Heise, adding there was a bluish tinge around the baby's nose and mouth. "His eyes were open but not reactive."
Another firefighter and a paramedic are scheduled to take the stand Monday afternoon.
This report by The Canadian Press was first published Nov. 7, 2022.