Hidden Valley School Parents Rally for a New Playground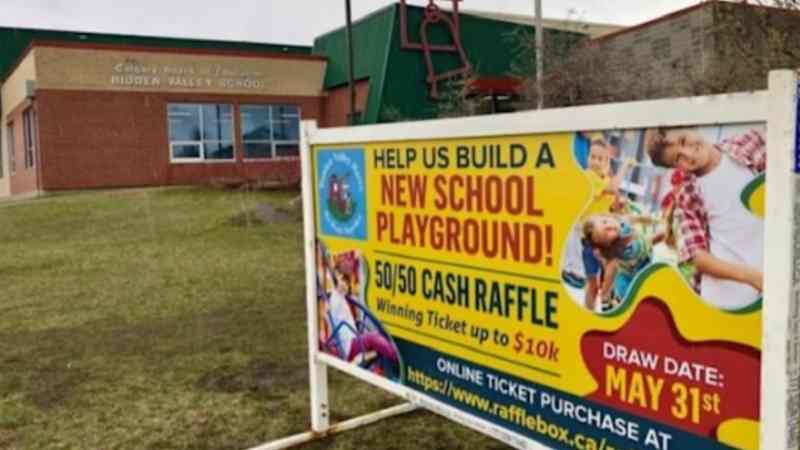 Hidden Valley School Parents Rally for a New Playground
Contributed by Friends of the Hidden Valley School Society
The Friends of Hidden Valley School Society is looking to replace the 17-year-old outdoor playground directly behind the school as soon as possible, as the existing play equipment is soon to be at the end of its lifecycle. The society has been proactively raising funds for several years but they have a long way to go.
Now that they have a conceptual design and an estimated cost for the project, the hardest part is fundraising. The parent society has raised 32% of the $370K project to date. They will need to raise at least half of the project costs on their own in order to be eligible to qualify for any kind of grant funding support.
"Our non-profit parent society financially supports our students and their learning annually by supplementing initiatives such as math and reading literacy kits for classrooms, providing buses for field trips like swimming lessons and paying for residency programs so that all our students get an equal opportunity for enhanced learning opportunities" states Sarah P, Chairperson. Figuring out now how to financially support the school on an annual basis in addition to building a new playground takes an enormous amount of time and effort from a volunteer perspective. "There are a lot of moving parts to a project this size, and collaboration with stakeholders is key. We've done our due diligence by hosting community engagement with students, staff and parents to decide on what types of play equipment should be included in an inclusive playground. Students, staff and external stakeholders have written letters of support in hopes of helping with seeking out external funding support."
Friends of Hidden Valley School Society has teamed up with Parks Foundation Calgary for money management of the project. Through its Project Support Program (PSP), the Parks Foundation can issue tax receipts for donations made to the project.
Hidden Valley School is a K-3 French Immersion public school located in the heart of the community of Hidden Valley in NW Calgary. The school's inclusive playground will have a direct impact on the 400+ staff and students at the school and 700+ children who live within the surrounding community neighbourhoods and utilize the playground outside of school hours. "Figuring out how to reach the greater community to support this project is the challenge. We're currently hosting a raffle that anyone in Alberta can enter in hopes of raising $20K in support of the project. This fall we will host a silent auction and if everything works out, we are hoping to reach 50% of our fundraising goal by 2023".
Replacing the school playground will allow students safe, continued use year-round. As mandated by Alberta Education's Daily Physical Activity (DPA) Initiative, the parent society will be supporting students in developing healthy, active lifestyles; increasing students' ability to learn. For more information about the Friends of Hidden Valley School Society's playground project visit the "Get Involved" section of the school's website or check out their Facebook Page at @Hiddenvalleyschoolcalgary.
Calgary Stampede receives $10M from federal government to aid recovery from pandemic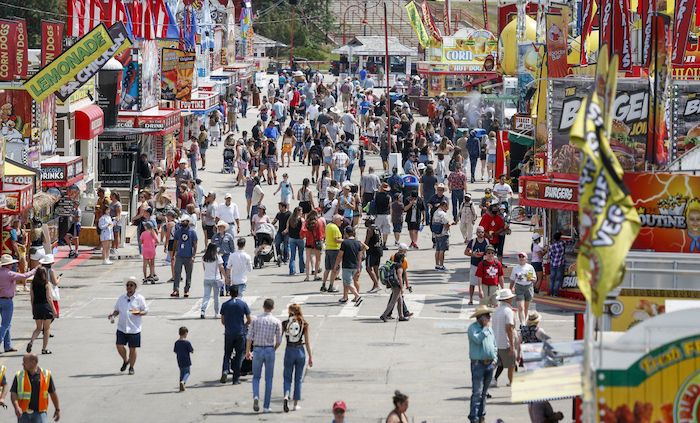 Calgary – The Calgary Stampede has received more than $10 million from the federal government to help it bounce back after last year's event was scaled down due to the COVID-19 pandemic.
A report to the city this week showed the Stampede had an operating loss of $8.3 million in 2021.
Last year's Stampede ran at half capacity because of COVID-19 public health measures and was cancelled all-together the year before.
Daniel Vandal, the federal minister for Prairies Economic Development Canada, says the money aims to support a full-scale Stampede to deliver the "authentic western experience" this year.
He says it would also help to reignite Alberta's visitor economy.
The 2022 Stampede is set to run from July 8 to 17.
"Festivals large and small were hard hit during the pandemic," Vandal said in a news release. "They are events where families and friends come together and take in the exciting atmosphere.
"The tourism industry is facing a strong comeback providing quality jobs across the country, showcasing stunning landscapes and offering exciting experiences right here in Alberta."
The federal government also provided about $1.8 million for four other tourism projects in southern Alberta: Charmed Resorts, Cochrane Tourism Association, Heritage Park and Tourism Calgary.
This report by The Canadian Press was first published June 30, 2022.
Calgary police charge teen accused of trying to hire someone to murder another youth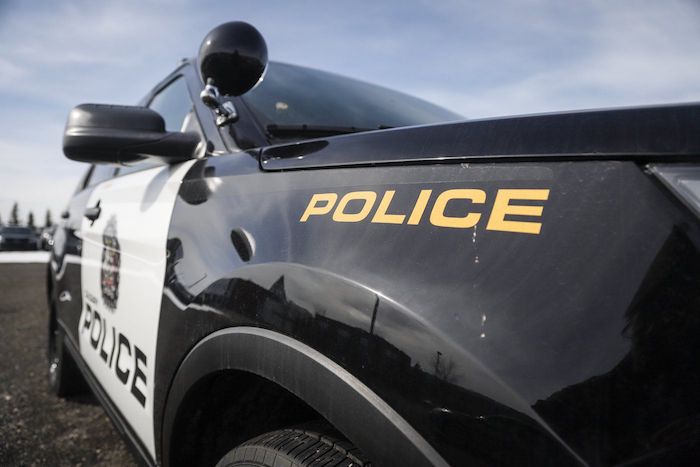 Calgary police are accusing a 16-year-old of trying to hire someone to kill another youth.
Police say in a release that they began investigating last month after getting a complaint.
After a six-week investigation, police say officers gathered enough evidence to support charging the teen.
Staff Sgt. Colin Chisholm says the allegations are disturbing and police are thankful they could investigate before anything tragic happened.
The teen was arrested on Tuesday and is charged with counselling to commit murder, breach of a court order and possession of marijuana.
The suspect cannot be named under provisions of the Youth Criminal Justice Act.
This report by The Canadian Press was first published June 29, 2022.