Here's What Happened When A German Man Got Stuck In Calgary Amid COVID-19
A German traveller stuck in Canada as a result of the COVID-19 global pandemic is the latest addition to the Business on Camera team in Calgary, Alberta. Josef Bodenbenner, from Marburg, Germany speaks English, Spanish and German and is BOC's new Director of International Language and Culture.
Business on Camera is an award-winning documentary film company and visual public relations firm established in 2010 specializing in corporate communications and video marketing. BOC works best with entrepreneurs pursuing radical social change and energy companies seeking communications support in the areas of video, PR, and social media marketing.
"If I would have found a Calgarian with the same skill set I would have hired them," begins Matt Keay, Business on Camera CEO, "Josef can read, write and speak German, Spanish and English. On top of that, he brings eight years of experience in finance and international banking, plus he is a Supple Leopard."
Although his original plans were derailed by COVID-19, Josef has seized this new opportunity with excitement and is thrilled to be a part of the BOC team. "It's amazing to be here and see what is happening with Business on Camera," he says, "there is the social aspect with their documentary film production, and they are supporting Alberta companies like Eavor Technologies Inc. in exporting their technology around the globe."
Drawing on his years of financial experience overseas and multilingual capabilities, Josef has quickly become a key player in elevating BOC during the COVID-19 crisis. "We are sourcing new production partnerships in film and TV," he says, "exploring tax and currency advantages, researching compliance protocols and working to attract investment to the province."
Bringing on team members from outside of Canada, particularly during a pandemic, can be a tricky process. To ensure best practices, Business on Camera referred to the Government of Canada and Government of Alberta websites for the latest information regarding updated employer practices during COVID-19. Working with Josef to ensure work visa compliance, BOC was able to successfully bring him on board as the official Director of International Language and Culture.
Sensitive to the COVID-19 situation, BOC remains humble as their team works quietly away at Work Nicer Coworking in Calgary's Beltline, grateful for the opportunity for continued expansion. Work Nicer Coworking is Alberta's fastest-growing Coworking Community with over 600 members throughout their Calgary and Edmonton Locations.
Josef can be reached by phone at 403-478-3836 or [email protected].

For more stories, visit Todayville Calgary.
Smith says despite difficulty with Ottawa, Alberta has allies in Trudeau cabinet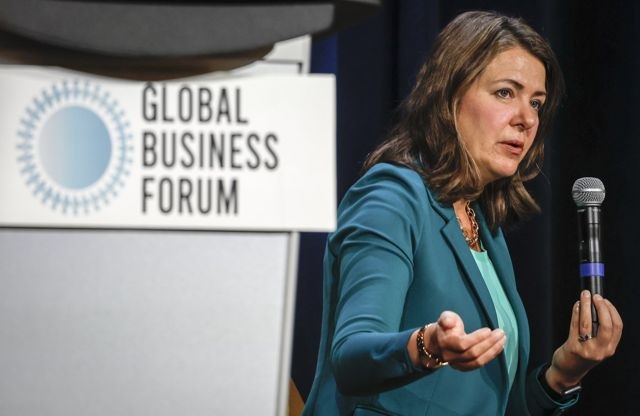 Alberta Premier Danielle Smith speaks to business leaders at the Global Business Forum in Banff, Alta., Friday, Sept. 22, 2023. Smith told the conference that despite her concerns with the federal Liberal government there was some cabinet ministers she can work with. THE CANADIAN PRESS/Jeff McIntosh
By Bill Graveland in Banff
Alberta Premier Danielle Smith told a business conference on Friday that despite her concerns with the federal Liberal government, there are some cabinet ministers she can work with.
Smith has been at odds with federal Environment Minister Steven Guilbeault and Natural Resources Minister Jonathan Wilkinson amid concerns over Ottawa's climate-change policies and transition plan for a net-zero emissions economy.
Guilbeault intends to publish draft regulations this fall to cap emissions from oil and gas, then force them downward overtime. Ottawa has also set a target to have the electricity grid be net-zero by 2035, but Alberta says it's unrealistic.
Smith says Alberta won't implement the emissions cap, nor will it follow the 2035 target.
The premier told delegates at the Global Business Forum in Banff, Alta., that Wilkinson needs to answer for comments he made earlier this week at the World Petroleum Congress in Calgary.
Wilkinson's call for the industry to work aggressively to get to net-zero was basically telling them to "pack it up, because the oil and gas industry is winding down," said Smith.
"You could just feel the energy leave the room and you could just feel the investment dollars leave the room."
Smith said energy producing provinces such as Alberta, Saskatchewan and Newfoundland and Labrador, can't trust the Trudeau government to look out for their interests at international conferences.
"After hearing how the natural resources minister talks about our industry, after hearing how the federal environment minister talks about our industry, we can't afford to let them carry our message," Smith said.
"We can't afford not to be there."
Smith said she has been in discussions with Saskatchewan Premier Scott Moe and intends to talk to Newfoundland and Labrador Premier Andrew Furey about joint presentations at conferences in the future.
Despite her disappointment with Wilkinson and Guilbeault, Smith said it's not all bad.
Finance Minister Chrystia Freeland among the top allies, she said.
"Let's give her credit for shepherding through all of the constant need to give more debt financing to Trans Mountain pipeline to get that to the finish line. That has not been easy," Smith said.
She also praised Innovation Minister Francois-Philippe Champagne, Public Safety Minister Dominic LeBlanc, Labour Minister Seamus O'Regan and Employment Minister Randy Boissonnault.
"I would say it's not uniformly negative in the Liberal caucus. But for some reason they're allowing Stephen Guilbeault to be a maverick and a renegade and quite offensive to those of who are trying to be reasonable and adult about this," Smith said.
Smith said it's time for the federal government to back away from setting "aggressive targets" in dealing with the provinces.
"Aggressive targets are not helpful. They're not helpful to us. They're not helpful to investors."
This report by The Canadian Press was first published Sept. 22, 2023.
Amazon Prime Video will soon come with ads, or a $2.99 monthly charge to dodge them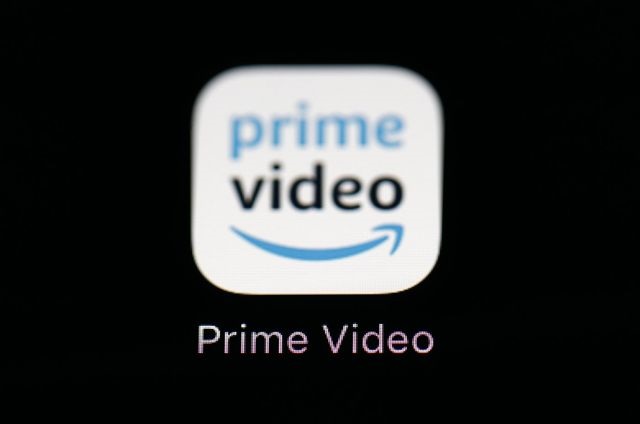 Amazon's Prime Video streaming app on an iPad is seen in Baltimore on March 19, 2018. Amazon says that it will now start charging $2.99 per month in order for users in the U.S. to watch Prime Video ad free. (AP Photo/Patrick Semansky, File)
By Michelle Chapman in Seattle
Amazon Prime Video will include advertising during shows and movies starting early next year, joining other streaming services that have added different tiers of subscriptions.
Members of Amazon Prime can pay $2.99 per month in the U.S. to keep their service ad-free, the company said Friday.
Streaming services are in a heated tug-of-war over viewers and users are growing more adept at jumping in and out of those services, often depending on price. The platforms risk losing customers with price hikes, but they could lose them if they don't generate new content that wins over users.
Disney will begin charging $13.99 a month in the U.S. for ad-free Disney+ in mid-October, 75% more than the ad-supported service. Netflix already charges $15.49 per month for its ad-free plan, more than twice the monthly subscription for Netflix with ads.
Amazon said limited advertisements will be aired during shows and movies starting early next year so that it can "continue investing in compelling content and keep increasing that investment over a long period of time."
Live events on Amazon Prime, like sports, already include advertising.
Ads in Prime Video content will start in the U.S., U.K., Germany, and Canada in early 2024, followed by France, Italy, Spain, Mexico, and Australia later in the year.
Amazon said that it's not making changes to the price of Prime membership next year. It plans to announce pricing for ad-free programming for countries other than the U.S. at a later time.
For U.S. users, Amazon said it will send out an email to Prime members several weeks before ads are introduced into its programs with information on how to sign up for the ad-free option if they choose to do so.
Amazon's Prime Video is part of a much bigger slate of perks that come with Amazon Prime membership. Members also get free shipping for goods bought on Amazon.com, groceries, online music and more.
In June Amazon was accused by the Federal Trade Commission for allegedly engaging in a yearslong effort to enroll consumers without consent into Amazon Prime and making it difficult for them to cancel their subscriptions. An Amazon spokesperson said at the time that the FTC's claims were false.