Here's What Happened When A German Man Got Stuck In Calgary Amid COVID-19
A German traveller stuck in Canada as a result of the COVID-19 global pandemic is the latest addition to the Business on Camera team in Calgary, Alberta. Josef Bodenbenner, from Marburg, Germany speaks English, Spanish and German and is BOC's new Director of International Language and Culture.
Business on Camera is an award-winning documentary film company and visual public relations firm established in 2010 specializing in corporate communications and video marketing. BOC works best with entrepreneurs pursuing radical social change and energy companies seeking communications support in the areas of video, PR, and social media marketing.
"If I would have found a Calgarian with the same skill set I would have hired them," begins Matt Keay, Business on Camera CEO, "Josef can read, write and speak German, Spanish and English. On top of that, he brings eight years of experience in finance and international banking, plus he is a Supple Leopard."
Although his original plans were derailed by COVID-19, Josef has seized this new opportunity with excitement and is thrilled to be a part of the BOC team. "It's amazing to be here and see what is happening with Business on Camera," he says, "there is the social aspect with their documentary film production, and they are supporting Alberta companies like Eavor Technologies Inc. in exporting their technology around the globe."
Drawing on his years of financial experience overseas and multilingual capabilities, Josef has quickly become a key player in elevating BOC during the COVID-19 crisis. "We are sourcing new production partnerships in film and TV," he says, "exploring tax and currency advantages, researching compliance protocols and working to attract investment to the province."
Bringing on team members from outside of Canada, particularly during a pandemic, can be a tricky process. To ensure best practices, Business on Camera referred to the Government of Canada and Government of Alberta websites for the latest information regarding updated employer practices during COVID-19. Working with Josef to ensure work visa compliance, BOC was able to successfully bring him on board as the official Director of International Language and Culture.
Sensitive to the COVID-19 situation, BOC remains humble as their team works quietly away at Work Nicer Coworking in Calgary's Beltline, grateful for the opportunity for continued expansion. Work Nicer Coworking is Alberta's fastest-growing Coworking Community with over 600 members throughout their Calgary and Edmonton Locations.
Josef can be reached by phone at 403-478-3836 or [email protected].

For more stories, visit Todayville Calgary.
Britcoin? UK gets closer to launching a digital currency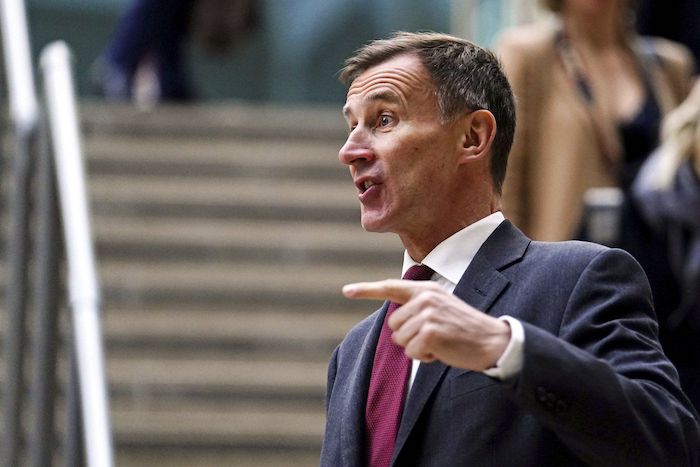 By Danica Kirka in London
LONDON (AP) — Britcoin is moving closer to reality.
U.K. authorities on Monday said British businesses and consumers are likely to need a digital version of the pound, formally asking for public comment on the idea of introducing a central bank digital currency.
Britain, home to the world's second-biggest financial center, is trailing former colonies such as Nigeria, the Bahamas and Jamaica in rolling out a digital currency. More than 80% of the world's central banks are considering launching digital currencies or have already done so, according to the consultant PwC.
"While cash is here to stay, a digital pound issued and backed by the Bank of England could be a new way to pay that's trusted, accessible and easy to use," Treasury chief Jeremy Hunt said in a statement. "That's why we want to investigate what is possible first, whilst always making sure we protect financial stability."
The call for public input comes almost two years after the Treasury and Bank of England said they were considering introducing a digital currency.
While Prime Minister Rishi Sunak suggested naming the initiative "Britcoin" when he was Treasury chief, the Bank of England has stressed that the potential currency shouldn't be confused with cryptocurrencies like Bitcoin.
Backed by the central bank, the new currency would be "reliable and retain its value over time," in contrast to cryptocurrencies that can fluctuate wildly and threaten the holdings of investors, the Bank of England says on its website.
That industry has been particularly unstable in recent months, escalating calls for greater regulation. Crypto crashes last yeartanked assets, while crypto exchange FTX's multibillion-dollar collapse and bankruptcy in November triggered fraud chargesagainst founder Sam Bankman-Fried.
The proposed digital currency would be denominated in pounds, with 10 pounds of digital currency always equal to a 10-pound note, the bank said. Held in a digital wallet, the currency could be used to pay for goods and services electronically.
Supporters of central bank digital currencies say they make digital transactions easier and cheaper and expand access to the financial system because they can be used by people who don't have bank accounts.
This is one of the reasons the Bahamas became the first country to introduce a digital currency in 2020. Nigeria and Jamaica have since followed suit, with China and more than 20 other countries running trial projects. The U.S. and European Union are considering introducing digital currencies.
But digital currencies also present risks, including cyberattacks, privacy concerns and the danger that they can be used by criminals.
Because money invested in central bank digital currencies is safer than a bank deposit, they also may draw savings away from commercial banks and weaken the financial system, critics argue.
A digital pound would have "risks but no obvious benefits," former Bank of England Gov. Mervyn King, now a member of the House of Lords, said recently.
While such digital currencies may be useful in countries that don't have effective banking systems, that's not the case in the Britain, he said.
"The government has said that it wants the U.K. to be at the forefront of innovation, crypto-assets and fintech, but we need to be selective and not driven by a misplaced enthusiasm for all things crypto," King said.
Google notifying Canadian employees impacted by global layoff of 12,000 workers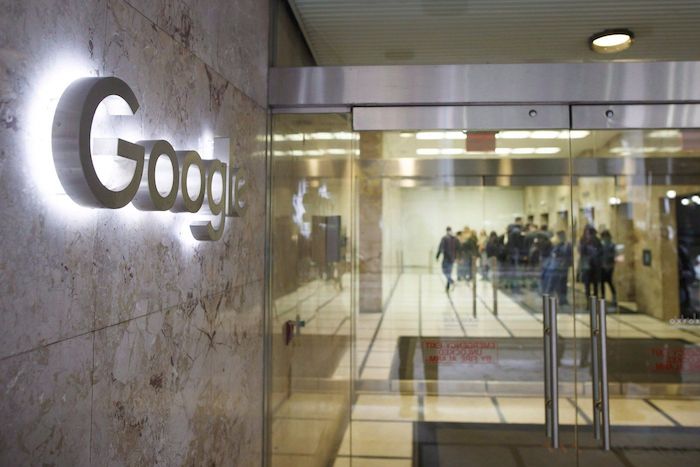 Toronto – Google says Canadian employees affected by recently announced job cuts are being told today whether they have been laid off.
Google Canada spokesperson Lauren Skelly says notifications are being sent to staff impacted by the cuts announced last month.
Skelly wouldn't say how many Canadians are being laid off and in what departments or cities they work, but said Canada remains an important and priority market for Google.
Sundar Pichai, the chief executive of Google and parent company Alphabet, told staff in mid-January that his company would be laying off 12,000 workers.
Pichai said the business had hired for a different economic reality than the one that materialized, thus necessitating job cuts.
Days after Pichai's announcement, Google also said it would close the Edmonton office owned by its artificial intelligence subsidiary DeepMind.
This report by The Canadian Press was first published Feb. 6, 2023.