THE HALFTIME REPORT News from the Alberta Sports Hall of Fame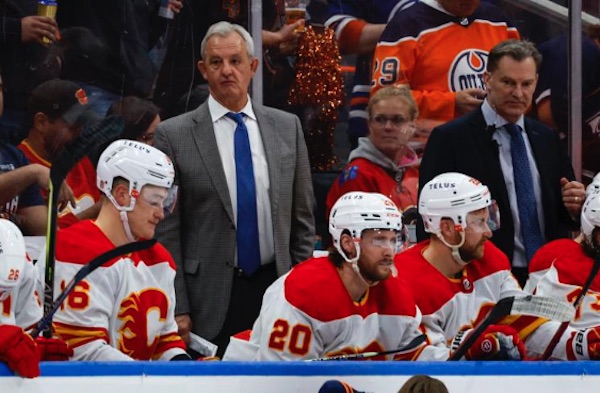 Honoured Member Darryl Sutter Wins Jack Adams Award
Calgary Flames head coach Darryl Sutter has won the 2021/22 Jack Adams Award, presented annually to the NHL's coach of the year.
Sutter was Inducted into the Alberta Sports Hall of Fame in 2000, with his brothers Brian, Duane, Brent, Rich, and Ron. All six brothers grew up and played minor hockey in Viking before moving to Red Deer to play with the Red Deer Rustlers of the AJHL.
The NHL announced the award winner on Sportsnet prior to Game 2 of the Western Conference Final on Thursday, with a video of Brian Sutter, a winner of the award in 1991, presenting the award to his younger brother Darryl.
The Flames missed the playoffs in the 2020/21 season when Sutter took over halfway through the year. In the following 2021/22 season, Sutter captured the 6th best record in the NHL for the largest season to season improvement, as well as winning the Pacific Division.
To learn more about Sutter's amazing coaching story, click the link below.
Honoured Member Dr. Willie Littlechild has been Awarded by the Governor General of Canada
On May 26th Honoured Member Dr. Willie Littlechild received the Meritorious Service Cross (Civil Division), a prestigious award by the Governor General of Canada. The award is given to a nominated individual in recognition of their contributions that bring honor to the country in various fields including advocacy, health care, research, humanitarian, and more.
For more information, please click on the article link below.
This newsletter is sponsored by Travel Alberta.
Honoured Member in Focus: Edmonton Grads
Basketball Team – Inducted 1974
The amazing record of the Edmonton Grads spans an era of 25 years. Under the expert coaching of the late Percy Page, the Grads played 522 official games in Canada, the United States, and in Europe, winning 502 and losing 20 for an average of 96.2%. The Grads won seven of the nine games they played against men's teams. In establishing their outstanding record, they had two consecutive winning streaks of 147 and 78 games respectively. They won the Provincial Championship during their first year of existence in 1915, and continued to win 23 of the 24 times they competed for it. In the Western Canadian Championship, the Grads won all 21 games they played from 1926 to 1940. In the Canadian Championships they never lost a series, from commencement of title play in 1922 to the team's disbandment in 1940. They were crowned World Champions from 1937 to 1940.
The Edmonton Grads received many honours over the years. They were inducted into the Edmonton Sports Hall of Fame in 1973 and the Canadian Basketball Hall of Fame in 1980. The Grads still have the record for best winning percentage of all time for North American teams. In 1976, the Edmonton Grads' achievements were declared a National Historic Event and Parks Canada dedicated a plaque in their honour, two years later, in 1978. The Edmonton Grads Youth Basketball Association was founded in 2002, in Edmonton, to honour the legacy of the famous women's basketball team.
Provincial Sport Organization: Alberta Basketball
Alberta Basketball is the governing body for the sport of basketball in Alberta. We believe that our amazing sport is more than just a game; it is – A Game for Life. The game of basketball assists all who participate by developing life skills and habits that will benefit and enrich their lives. ABA's mission is to champion the sport of basketball by inspiring unity, facilitating development, and delivering superior value.
Visit their website by clicking on the link below.
Artifact in Focus!

This large Silver Vase-like trophy that is engraved to read "Offert Par La Municipalite De Monaco 1936" was given to the Edmonton Commercial Graduates Basketball Team while they were in Europe playing exhibition games prior to the 1936 Olympics in Berlin.
Every person should have the ability to pursue their dreams without fear of discrimination or prejudice based on age, race, religion, gender, or sexual identity. Unfortunately, this is not always the case. Many athletes have faced, and many still do, discrimination from sports organizations, team management, coaches, and even fellow athletes for things they have no control over.

Four of our Honoured Members have come forward to share their journey through sports and coming out to help inspire the next generation of athletes to be true to who they are in all aspects of their lives. By sharing these heartfelt stories with you, we hope that we can start to see the changes needed to allow all athletes regardless of age, race, religion, gender, or sexual identity to feel safe to be their authentic selves in and out of the locker room. Our featured honoured members in this exhibit are Mark Tewksbury, Danielle Peers, Keely Brown and Kessie Stefanyk.
Soon we will be saying goodbye to our 'True to You in Sport' Exhibit which highlights these Honoured Members. Mark Tewksbury, for example, became Canada's first sports hero to openly declare his homosexuality in 1998. He helped start a national conversation on the taboo subject of gays in sport. Since that time, Mark has been an outspoken advocate for inclusive and safe sport spaces for all.

Come see it before it's gone!
Hall of Fame in the Community​
Our Hall of Fame summer students were out in the community attending events geared towards our youth. We were at the Central Alberta Family Expo on May 28 in Red Deer as well as the Central Alberta Children's Festival which showcases opportunities for the children of Central Alberta to learn, play and be active.
If you would like your Hall of Fame to visit your event please contact us at 403-341-8614 or [email protected]
Donate Now​
The Alberta Sports Hall of Fame needs your support to continue the ongoing preservation of Alberta's sports history and the development of museum exhibits. We are grateful and appreciative of the generosity of our supporters and friends. We would be happy to assist you in choosing how your personal legacy will be fulfilled and the many options available. Here is some information on donating shares to ASHFM and the benefits to you as a donor.
Cenovus Energy to buy remaining stake in Toledo refinery from BP for $300 million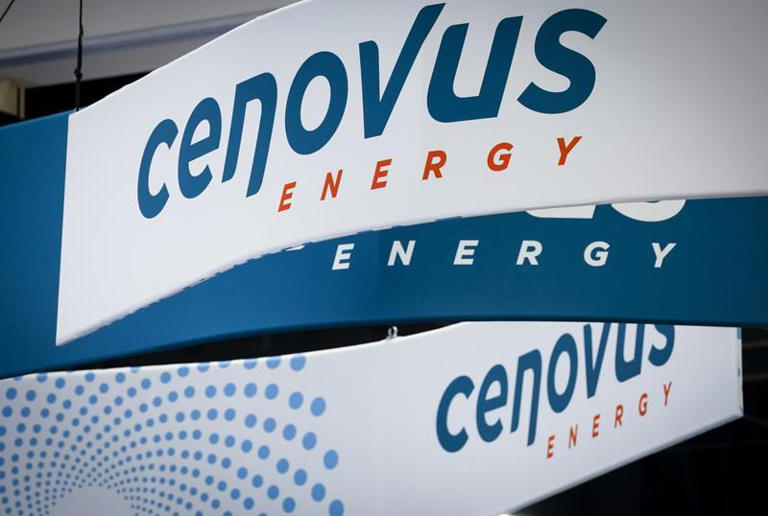 CALGARY — Cenovus Energy Inc. has reached a deal with British energy giant BP to buy the remaining 50 per cent stake in the BP-Husky Toledo Refinery for $300 million.
The Calgary-based oil producer has owned the other 50 per cent of the Ohio-based refinery since its combination with Husky Energy in 2021.
Cenovus says its U.S. operating business will take over operations when the transaction closes, expected before the end of the year.
The company says the Toledo refinery recently completed a major, once in five years turnaround to improve operational reliability.
It says the transaction will give Cenovus an additional 80,000 barrels per day of downstream throughput capacity, including 45,000 barrels per day of heavy oil refining capacity.
The deal brings Cenovus' total refining capacity to 740,000 barrels per day.
Alex Pourbaix, Cenovus president and CEO, says fully owning the Toledo refinery provides an opportunity to further integrate the company's heavy oil production and refining capabilities, including with the nearby Lima Refinery.
"This transaction solidifies our refining footprint in the U.S. Midwest and increases our ability to capture margin throughout the value chain," he said in a statement.
This report by The Canadian Press was first published Aug. 8, 2022.
Companies in this story: (TSX:CVE)
The Canadian Press
Nutrien names Ken Seitz president, CEO amid sweeping changes in agriculture markets
Saskatoon-based fertilizer giant Nutrien Ltd. has named Ken Seitz president and CEO following a months-long global talent search.
The company says Seitz, who has served as interim CEO since January and previously headed up its potash operation, brings 25 years of experience in agriculture and mining to the role.
Nutrien says it has achieved record results under Seitz's leadership amid sweeping changes in agricultural markets and unprecedented global food security challenges.
Russ Girling, chairman of Nutrien's board of directors, says the company's record performance during some of the most turbulent times in the sector underscore the strength of Seitz's leadership.
Seitz, who grew up on a dairy farm in Saskatchewan, says he's "honoured and humbled" to work alongside growers during challenging times.
He says Nutrien is well positioned to help meet the global goals of food security and climate action.
This report by The Canadian Press was first published Aug. 8, 2022.
Companies in this story: (TSX:NTR)
The Canadian Press