Business Spotlight – JB Music Therapy, Music To Our Ears
Not all of us are musicians, or will ever be, but we all have some deep-rooted love for music. The preferences we choose throughout our life tend to stay with us, and in turn, make us unique. The same way your choice of clothing is your own unique form of self-expression, our music preferences play a significant role in how we view ourselves. With that being said, have you ever considered how music makes you feel, or what role it can play for your mental well being? Listen to the beautiful "Serenade for Strings in E Major, Op. 22, B. 52: II." composed by Antonín Dvořák and tell me you feel nothing.
Jennifer Buchanan, a bright light in the ecosystem of innovative entrepreneurs in Alberta, served her first client in September of 1991.
Her business, JB Music Therapy, 29 years in business, continues to connect music therapists to all walks of life, their youngest client being 2 months old to their oldest of 106 years of age.
Their core value is built on the foundation of connection, whether that be connecting to music, families or simply peer to peer. Over the years, Jennifer has built a team of educated professionals in the field of psychology, mental health and music therapy, to which are all members of the Canadian Association of Music Therapists. Jennifer speaks on moving to Alberta:
"Alberta seemed ready for something different to reach the needs of the people, with some luck on my side because music therapy was new, it really started taking off…I quickly transitioned from a private practice, to somebody that wanted to create more jobs for other music therapists. Today we are a team of 23"
JB Music Therapy offers a wide array of services. Jennifer and her team have strived to offer multiple group programs for all walks of life, to name a few, those with disabilities, care homes, children with learning difficulties and corporate wellness in the workplace. Prior to COVID-19, they were actively visiting over 170 locations a week for in person group and individual sessions. Of course with the cancellation of every group event across the country, Jennifer and her team wanted to ensure they could still offer music therapy to those who could benefit, establishing online resources that can be utilized from home. Jennifer speaks on how pivoting during a pandemic has helped her discover a new avenue to offer support:
"We will now forever offer virtual music therapy so we can continue to reach those most vulnerable, so people can get the support they need… we are running national groups now, we have connected with national organisations to offer our programs online, that is something we are very excited about and never considered outside of a conference or seminar setting"
Award Winning
Jennifer has played a considerable role for music therapy in Canada, serving as president of the Canadian Association of Music Therapy for 5 years, a professional public speaker, multiple nominations by the Calgary Chamber of Commerce for her work in the community and an author of two award winning books, "Wellness Incorporated" and "Tune In". For new entrepreneurs looking to start a business the right way, or those hoping to attain a higher understanding of music therapy, these books are worth checking out.
The Norma Sharpe Award is the most prestigious award in music therapy in Canada. It is awarded to those who have made historical and outstanding contributions to the field of music therapy. Jennifer is one of the few people in Canada to ever receive this award.
"I hope I have been able to raise the profile of music therapy in some way over my lifetime, and to help create jobs in this field…frankly it was a real honor to receive this award. Norma Sharpe being the founder of music therapy in Canada, I never considered that I would receive this lifetime achievement"
If you would like to learn more about the tremendous work being done by the team at JB Music Therapy, and the programs they currently have available, visit their website here, or social media links below.
For more stories, visit Todayville Calgary
Statistics Canada reports merchandise trade deficit $160 million in December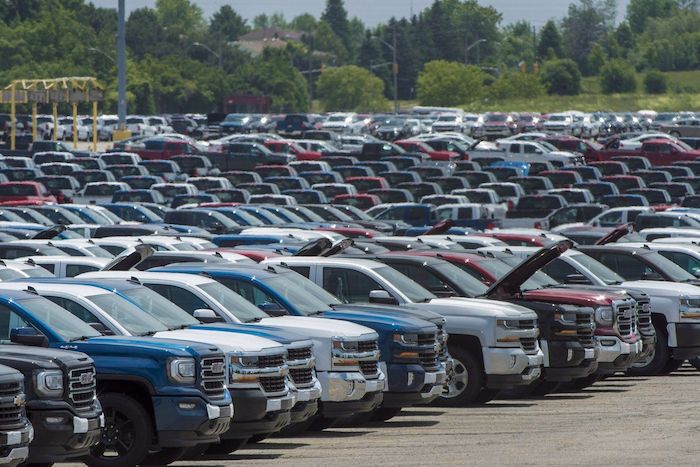 Ottawa – Statistics Canada says the country posted a merchandise trade deficit of $160 million in December as both exports and imports fell compared with November.
The result followed a revised deficit of $219 million for November compared with an initial reading for the month that showed a $41 million deficit.
Statistics Canada says exports in December fell 1.2 per cent in the month to $63.0 billion. Energy exports fell 7.6 per cent to $14.3 billion, while exports of farm, fishing and intermediate food products dropped 9.9 per cent to $5.3 billion.
Meanwhile, imports dropped 1.3 per cent in December to $63.1 billion as imports of consumer goods fell 6.4 per cent to $12.1 billion and motor vehicles and parts dropped 6.0 per cent to $9.9 billion.
In volume terms, total exports in December rose 0.9 per cent, while import volumes fell 1.9 per cent.
For the whole of 2022, Statistics Canada says the country posted a merchandise trade surplus of $20.1 billion, up from a surplus of $4.6 billion in 2021.
This report by The Canadian Press was first published Feb. 7, 2023.
Britcoin? UK gets closer to launching a digital currency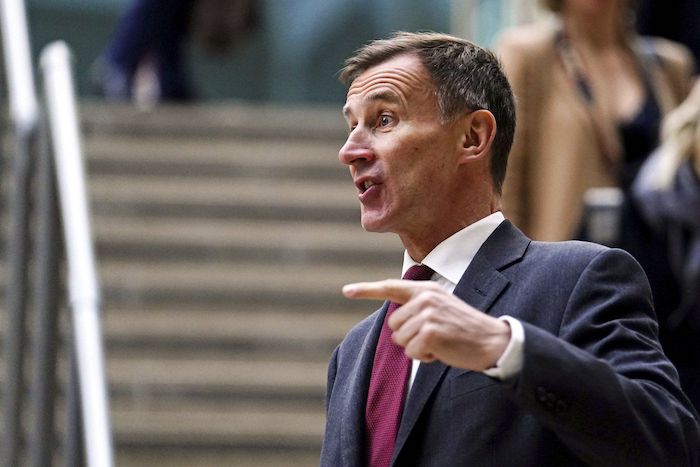 By Danica Kirka in London
LONDON (AP) — Britcoin is moving closer to reality.
U.K. authorities on Monday said British businesses and consumers are likely to need a digital version of the pound, formally asking for public comment on the idea of introducing a central bank digital currency.
Britain, home to the world's second-biggest financial center, is trailing former colonies such as Nigeria, the Bahamas and Jamaica in rolling out a digital currency. More than 80% of the world's central banks are considering launching digital currencies or have already done so, according to the consultant PwC.
"While cash is here to stay, a digital pound issued and backed by the Bank of England could be a new way to pay that's trusted, accessible and easy to use," Treasury chief Jeremy Hunt said in a statement. "That's why we want to investigate what is possible first, whilst always making sure we protect financial stability."
The call for public input comes almost two years after the Treasury and Bank of England said they were considering introducing a digital currency.
While Prime Minister Rishi Sunak suggested naming the initiative "Britcoin" when he was Treasury chief, the Bank of England has stressed that the potential currency shouldn't be confused with cryptocurrencies like Bitcoin.
Backed by the central bank, the new currency would be "reliable and retain its value over time," in contrast to cryptocurrencies that can fluctuate wildly and threaten the holdings of investors, the Bank of England says on its website.
That industry has been particularly unstable in recent months, escalating calls for greater regulation. Crypto crashes last yeartanked assets, while crypto exchange FTX's multibillion-dollar collapse and bankruptcy in November triggered fraud chargesagainst founder Sam Bankman-Fried.
The proposed digital currency would be denominated in pounds, with 10 pounds of digital currency always equal to a 10-pound note, the bank said. Held in a digital wallet, the currency could be used to pay for goods and services electronically.
Supporters of central bank digital currencies say they make digital transactions easier and cheaper and expand access to the financial system because they can be used by people who don't have bank accounts.
This is one of the reasons the Bahamas became the first country to introduce a digital currency in 2020. Nigeria and Jamaica have since followed suit, with China and more than 20 other countries running trial projects. The U.S. and European Union are considering introducing digital currencies.
But digital currencies also present risks, including cyberattacks, privacy concerns and the danger that they can be used by criminals.
Because money invested in central bank digital currencies is safer than a bank deposit, they also may draw savings away from commercial banks and weaken the financial system, critics argue.
A digital pound would have "risks but no obvious benefits," former Bank of England Gov. Mervyn King, now a member of the House of Lords, said recently.
While such digital currencies may be useful in countries that don't have effective banking systems, that's not the case in the Britain, he said.
"The government has said that it wants the U.K. to be at the forefront of innovation, crypto-assets and fintech, but we need to be selective and not driven by a misplaced enthusiasm for all things crypto," King said.