Business Spotlight – JB Music Therapy, Music To Our Ears
Not all of us are musicians, or will ever be, but we all have some deep-rooted love for music. The preferences we choose throughout our life tend to stay with us, and in turn, make us unique. The same way your choice of clothing is your own unique form of self-expression, our music preferences play a significant role in how we view ourselves. With that being said, have you ever considered how music makes you feel, or what role it can play for your mental well being? Listen to the beautiful "Serenade for Strings in E Major, Op. 22, B. 52: II." composed by Antonín Dvořák and tell me you feel nothing.
Jennifer Buchanan, a bright light in the ecosystem of innovative entrepreneurs in Alberta, served her first client in September of 1991.
Her business, JB Music Therapy, 29 years in business, continues to connect music therapists to all walks of life, their youngest client being 2 months old to their oldest of 106 years of age. 
Their core value is built on the foundation of connection, whether that be connecting to music, families or simply peer to peer. Over the years, Jennifer has built a team of educated professionals in the field of psychology, mental health and music therapy, to which are all members of the Canadian Association of Music Therapists. Jennifer speaks on moving to Alberta:    
"Alberta seemed ready for something different to reach the needs of the people, with some luck on my side because music therapy was new, it really started taking off…I quickly transitioned from a private practice, to somebody that wanted to create more jobs for other music therapists. Today we are a team of 23" 
JB Music Therapy offers a wide array of services. Jennifer and her team have strived to offer multiple group programs for all walks of life, to name a few, those with disabilities, care homes, children with learning difficulties and corporate wellness in the workplace. Prior to COVID-19, they were actively visiting over 170 locations a week for in person group and individual sessions. Of course with the cancellation of every group event across the country, Jennifer and her team wanted to ensure they could still offer music therapy to those who could benefit, establishing online resources that can be utilized from home. Jennifer speaks on how pivoting during a pandemic has helped her discover a new avenue to offer support:
"We will now forever offer virtual music therapy so we can continue to reach those most vulnerable, so people can get the support they need… we are running national groups now, we have connected with national organisations to offer our programs online, that is something we are very excited about and never considered outside of a conference or seminar setting"
Award Winning
Jennifer has played a considerable role for music therapy in Canada, serving as president of the Canadian Association of Music Therapy for 5 years, a professional public speaker, multiple nominations by the Calgary Chamber of Commerce for her work in the community and an author of two award winning books, "Wellness Incorporated" and "Tune In". For new entrepreneurs looking to start a business the right way, or those hoping to attain a higher understanding of music therapy, these books are worth checking out.
The Norma Sharpe Award is the most prestigious award in music therapy in Canada. It is awarded to those who have made historical and outstanding contributions to the field of music therapy. Jennifer is one of the few people in Canada to ever receive this award.
"I hope I have been able to raise the profile of music therapy in some way over my lifetime, and to help create jobs in this field…frankly it was a real honor to receive this award. Norma Sharpe being the founder of music therapy in Canada, I never considered that I would receive this lifetime achievement"
If you would like to learn more about the tremendous work being done by the team at JB Music Therapy, and the programs they currently have available, visit their website here, or social media links below.
For more stories, visit Todayville Calgary
Alberta production Pipe Nation seeking to tap musical talent for soundtrack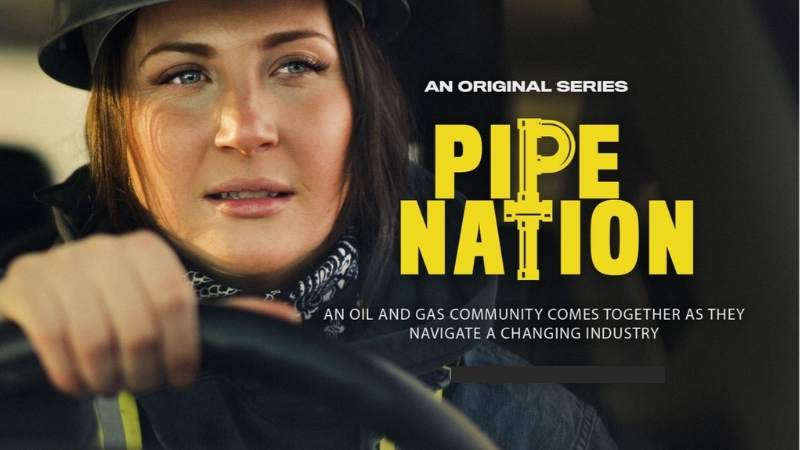 Here are the details.
January 13, 2021
Edmonton-AB, CANADA-​One of the largest independently funded tv-series in Canada, Pipe Nation, is seeking talented musicians to round out its soundtrack as the pilot episode nears completion.
The director, Raoul Bhatt, and executive producer, Dan Svedberg, are seeking submissions from Canadian and American artists to collaborate on the show's soundtrack.
The dramatic series is told through the experiences of a single mother working in the male-dominated, oil and energy industry. The pilot was filmed in August and September of 2020 in the picturesque mountains of Canada and the Edmonton area. 18 scenes and 180 takes were captured in Sundre, Alberta, which was transformed into the fictitious town of Hardwell. A great deal of effort has been put into this pilot including a $300,000 built for the show pipeline, a medical helicopter, and a long list of heavy equipment worth $180 million.
The scenes are now in editing, where the crucial process of pairing beautiful scenes with dramatic music is underway. Several genres of music including, rock, blues, country, electronic dance music, and classical will be used in the series. The show's soundtrack will be released on Apple Music, Amazon, Spotify and Google Play Music in the coming months. Director, Raoul Bhatt and his team have been in post-production for the last three months​. ​The pilot tv-series is expected to be complete by February 2021.
Musicians, labels, bands looking to collaborate or submit their work, please contact Executive Producer & Sound Designer, Daniel Svedberg, and Director, [email protected]
Read more on Todayville.
Alberta Chambers of Commerce calls on Province to reopen business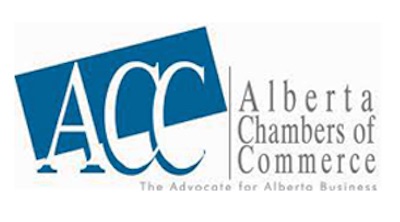 From the Alberta Chambers of Commerce
ACC calls on government to safely reopen shuttered businesses
Ten months into the COVID-19 pandemic, the Alberta Chambers of Commerce is calling on the Alberta government to find ways to safely reopen closed businesses wherever possible. The call comes after Premier Jason Kenney announced last week that current COVID-19 restrictions will remain in place for at least another two weeks.
"Our position has always been—and will continue to be—that Alberta's government take action informed by the advice of the chief medical officer of health," says ACC President and CEO Ken Kobly. "At the same time, we're nearly a year into this pandemic and many businesses have been forced to endure months of shutdowns. This is simply not a sustainable situation for our job creators or our provincial economy."
Kobly says that there have been success stories of government working with industry to facilitate limited reopening, pointing to new guidelines that have allowed Alberta registered massage therapists to resume work under certain guidelines as an example.
"As I've said many times before, public health is and must continue to be our number one priority. And we've seen examples of government and industry coming together to find safer ways for Alberta business to operate," says Kobly. "Albertans are keen to get back to work. Unfortunately, the more time that goes on, the less likely that becomes. Time is of the essence to find ways to safely keep our economy going."