ADAM BALDWIN'S No Rest for the Wicked – Raw, Real and Full of Heart!
"I SPEAK IN RAINBOWS,
IT'S MY NATIVE TONGUE…"
"Let me go insane…" from 'Half a Mind' hits my ears over and over and I can't help but think that it's exactly what I need to hear right now. In fact this could be one of the most profound heartfelt 23 minutes and 15 seconds of music I've heard in a hell of a long time. Yes, I understand that this EP came out last year but wow. Sometimes something pops up and just screams at you to stop and pay attention. Musically that doesn't always happen for me. As an artist it's something I strive for. To connect. Adam Baldwin hits the nail right on the head with this rock n roll collection of songs that simply put are incredible and beautiful. It's rare when honesty meets authenticity and is completely vulnerable.
"BABY MIND YOUR FOOTING,
MY TERRAIN IS DEADLY…"
'Dark Beside the Dawn' is absolutely one of the coolest songs ever written. Yes, I said that. The raw integrity that Adam is able to deliver vocally is amazing and reminiscent to the likes of Tom Petty and Bruce Springsteen. Of course Adam is no stranger to the Rock N' Roll life playing guitar alongside Matt Mays as well as his own legacy that he's certainly creating. There's just something so emotionally captivating about this EP that resonates.
I had the pleasure of meeting Adam a couple years back while he was in Red Deer, AB performing with Matt Mays at Bo's Bar & Stage back when concerts were a thing. Adam gave me nothing but time and sincerity. Which is not always a given amongst peers within the industry so it was a really nice surprise. I could tell immediately that Adam was one of the ones. You know, the "it" quality.
Sometimes tho, you get the "it" combined with organic vulnerability and that transcends. That my friends becomes what we've all come to look for in searching for those epic moments of self discovery and realization in life. I call it "Heart." You ever get that feeling where all of a sudden whether it makes sense or not, it just feels like it doesn't matter because for that moment, there's a certain euphoria that just takes over? Me too. Then it's gone. Fleeting. That's what this EP does for me but it's not fleeting. These songs make me feel like I can hold onto it for a little while longer. I like that.
So… If you didn't know who Adam Baldwin was before reading this now you do, you're welcome. Take a you day, pull up Adam Baldwin's No Rest for the Wicked on any major music platform, hit play and then hit repeat! Give yourself a soundtrack and stay well.
For all the Adam Baldwin bio and show info you'll likely wanna check out adambaldwin.ca
Canada's largest fireworks show of the year set for Calgary, Edmonton, Lethbridge, and Red Deer to celebrate the Stampede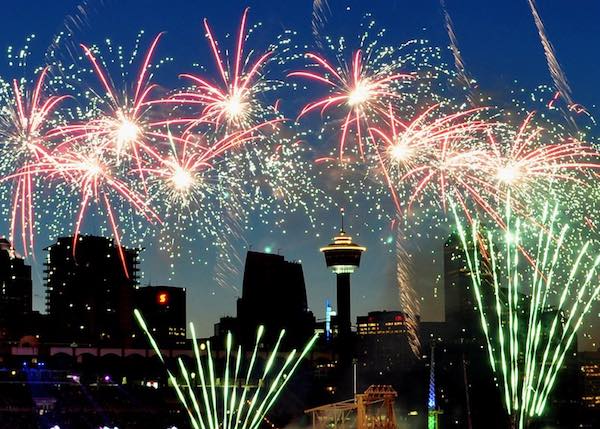 News Release from The Calgary Stampede
Calgary Stampede to Light up the Night Sky Across Alberta!
The Calgary Stampede is proud to celebrate the resilience and determination of our great province through a province-wide fireworks display on Friday, July 9. The Fireworks Spectacular presented by Bell, will take place in Lethbridge, Red Deer, Edmonton and Calgary and we invite all Albertans to join together in celebration as we light up the night sky in recognition of our shared goals and bright future for our province. This incredible display will be a must-see, as the largest and most sophisticated firework event produced in Canada this year.
Since 1912, fireworks have played an important role in Stampede celebrations. Taking place in coordination with the fireworks of the Calgary Stampede Evening Show performance on the first night of Stampede 2021, the sparkling world-class display will occur simultaneously in all four participating cities to a synchronized musical soundtrack.
"This is our way of lighting up the Alberta skies and providing the opportunity to celebrate together," says Steve McDonough, President & Chairman of the Stampede Board. "Thousands of Albertans will be able to view this amazing firework show from their own neighbourhood at the same time, with the same soundtrack on July 9th."
"On behalf of Lethbridge City Council, we congratulate our friends in Calgary for their creativity and collaboration on this fireworks spectacular. We look forward to helping celebrate the beginning of the Calgary Stampede with what is sure to be a brilliant display of fireworks for residents and visitors to enjoy," says Mayor Chris Spearman of the City of Lethbridge.
"The Calgary Stampede is leading the way in the return to community life in our province. Red Deer is honoured to be a part of this initiative to celebrate our Western heritage together," says Red Deer Mayor, Tara Veer. "Albertans have been hit hard by the pandemic, but together we can rebuild and demonstrate our resilience on July 9th."
The pyro-technical experts from Fireworks Spectaculars Canada, an Alberta based company, are familiar with all four cities, and bring their award winning and awe-inspiring team together across the province to create this magical moment to kick-off the 2021 Stampede.
"At this stage, we have to think about how we get major events up and running again. The Calgary Stampede is leading the way and, one by one, other events will follow. As Explore Edmonton takes over management of K-Days in Edmonton, we are watching and learning from our friends at the Stampede. This will mark the beginning of recovery for the events sector and it marks a milestone moment for Alberta as we emerge from the pandemic," says Maggie Davison, Interim CEO, Explore Edmonton
"As we move hopefully into our post-pandemic future, this fireworks display will allow us to safely honour what we've been though, to express our gratitude to all the essential workers who gotten us through, and to look forward with optimism," says Calgary Mayor Naheed Nenshi
The Fireworks Spectacular presented by Bell will feature four identical, world-class firework displays in each city – Calgary, Edmonton, Red Deer and Lethbridge – starting at 11 p.m. on July 9. Albertans are invited to participate in this in this free, family-friendly celebration with specific viewing locations and information available at CalgaryStampede.com. It will also be broadcast live on CTV Calgary, CTV2 and CTVNews.ca beginning at 11 p.m., so that you can watch from the comfort of your own home. Tune in as we light up the night sky to celebrate Stampede Spirit across Alberta. We thank our community partners Explore Edmonton, The City of Red Deer, Westerner Park and Lethbridge & District Exhibition. This is a celebration of our province, and at the Calgary Stampede we believe we are Greatest Together.
Watch in person from your seat at the 2021 Calgary Stampede Evening Show! Evening Show and Rodeo tickets are now available and include admission into Stampede Park the day of the show. New in 2021, a VIP, full-service, outdoor experience that will put you in the heart of the action on the Grandstand tarmac. Reserve a table for your group of four or six people to enjoy the experience in a brand-new way! To book your Evening Show, Rodeo or VIP Tarmac tickets, or to purchase general Park admission for days you are not attending the Evening Show or Rodeo, go to CalgaryStampede.com
About the Calgary Stampede
The Calgary Stampede celebrates the people, the animals, the land, the traditions and the values that make up the unique spirit of the west. The Calgary Stampede contributes to the quality of life in Calgary and southern Alberta through our world-renowned Stampede, year-round facilities, western events and several youth and agriculture programs. Exemplifying the theme We're Greatest Together, we are a volunteer-supported, not-for-profit community organization that preserves and celebrates our western heritage, cultures and community spirit. All revenue is reinvested into Calgary Stampede programs and facilities.
Minority Government passes Bill C10 on internet freedom. Opponents pleading with Senate to block it.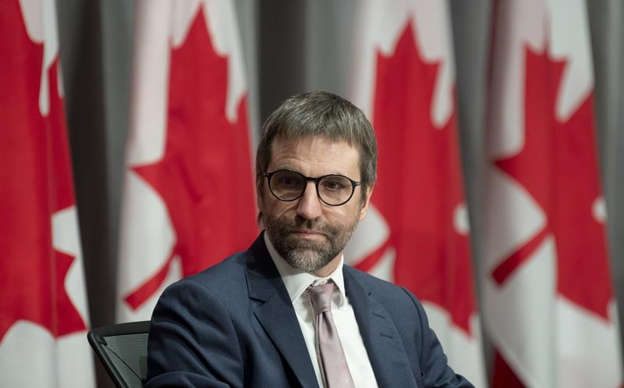 Bill C 10 which is expected to fundamentally affect how Canadians experience the internet, has been hammered through the House of Commons.  At 1:30 AM Ottawa time, the minority Liberal Government with help from the BQ and the NDP were able to pass the bill.  In opposition were the federal Conservatives and lone Independent MP Jody Wilson-Raybould.   The urgency to pass C 10 before an election call expected later this summer resulted in the Liberals actually shutting down debate at the committee level.  That's only happened twice in the history of the country before now!  The Liberals also attempted to pass secret amendments which were caught by the Conservatives and ruled "out of order" by the House Speaker.
Why the rush?  Opponents are concerned the Liberals, BQ, and NDP are far more concerned with regulating social media use, than they are with boosting individual Canadians creating new content.  It appears the urgency has to do with giving themselves the ability to guide internet content, just in time for the federal election campaign.
OpenMedia.org, a group striving to keep the internet "open, affordable, and surveillance-free" calls the government's bill "outrageously flawed".  The group published an article called "What's wrong with Bill C 10?"  which asks and answers 8 key questions surrounding C 10.  The article provides excellent background knowledge for Canadians concerned about the future of the internet.
OpenMedia says the goal of the bill is to expand "Canada's Broadcasting Act to apply to all streaming audio or video content on the Internet, including Netflix, Spotify, Youtube, and other popular streaming services."  Streaming services will be forced to make higher payments to the Canada Media Fund which would mean higher rates paid for Canadian users.  According to OpenMedia streaming services will charge higher Canadian specific fees, and may even avoid Canada altogether.
OpenMedia calls C 10 a "cash-grab for traditional broadcast industries" which actually does nothing to serve the new wave of content creators who could really use a boost on the international stage.  As a last ditch attempt to stop the bill, OpenMedia.org is urging Canadians to email the Senate right now to ask for a REAL democratic examination of Bill C-10.
Conservative critic Pierre Poilievre is especially concerned with the federal government giving itself the power to block unapproved ideas from popular content creators like himself, just in time for the next federal election. Surprisingly, and maybe most concerning of all, both OpenMedia and Pierre Poilievre point out the bill 'DOESN'T ADDRESS WHAT CANADIAN CONTENT IS'.  The current definition of "Canadian Content" was last updated in 1984, more than a decade before the internet changed everything.