Calgary Company Gets Provincial Boost To Revolutionize Pipeline Safety
Hifi Engineering Building New Leak Detection Technology in Calgary.
Huge Potential Implications for Alberta and Canada.
Those who oppose using pipelines to move oil and gas products typically point to the risk of leakage. A Calgary-based start up called Hifi Engineering has set out to revolutionize pipeline safety detection by finding the problems before a leak occurs.
Hifi is hoping to give a big boost to the pipeline industry and now the Province of Alberta has decided to boost Hifi in its efforts. Support through the Alberta Small Business Innovation and Research Initiative (ASBIRI) at Alberta Innovates will help Hifi double its workforce over the next three years.
Hifi plans to develop the new leak detection technology in Alberta and export their product to monitor thousands of kilometers of pipeline worldwide.
Through the ASBIRI program, they are beginning that expansion at TransCanada Corp., Enbridge Inc. and GE Canada, and anticipate a significant increase in future work on new and retrofitted pipelines.
Alberta's Economic Development Minister says Hifi's technology will create jobs.
"We're proud to help homegrown HiFi Engineering bring their new leak-detection technology to some of the biggest players in the oil-and-gas industry. Together, we are growing our economy, creating new jobs and ensuring Alberta continues to be the energy and environmental leader the world needs for the 21st century."
Hifi's patented High Fidelity Dynamic Sensing (HDS™) technology will be used to detect various events and leaks with dramatically higher sensitivity than existing leak detection systems can provide – saving oil-and-gas companies money and protecting the environment.
Testing locations include both ends of the Keystone pipeline, which will run from Hardisty, Alberta to Houston, Texas, as well as Enbridge's new Norlite pipeline, which went into service this year.
"We are very pleased to be part of the ASBIRI program and collaborating with Enbridge and TransCanada. Hifi is ready to showcase our HDS technology performance on these projects to prove our technology is indeed world class, outperforms other alternatives, and is ready to assist the industry in path to improved safety."
Alberta Innovates invested $2.4 million into the project. The investment from industry partners totals $7.3 million, with a specific requirement for industry to contribute approximately 25 per cent from the design stage onward.
"We are looking forward to seeing Hifi's technology perform on our Norlite pipeline. We understand this will be one of the longest installations of Hifi technology to-date, and we are looking forward to a successful collaboration with Hifi as they optimize and refine their system for real-world monitoring of pipelines. We are hopeful this technology can provide Enbridge with enhanced leak detection capability and complement performance of our current systems and multi-layered approach to pipeline safety."
"This is another important step in our ongoing partnership with Enbridge and the Government of Alberta to rigorously test new technology and implement it on our pipelines when it can add another layer to our comprehensive pipeline safety and leak detection program. We look forward to seeing how Hifi's unique sensing technology performs in real time as we continue to evaluate how it can be deployed most effectively on our pipeline systems in the future."
Click play on the video below to learn more about this ground breaking "Alberta" technology.
China likely to escape scot-free in persecution of two Canadians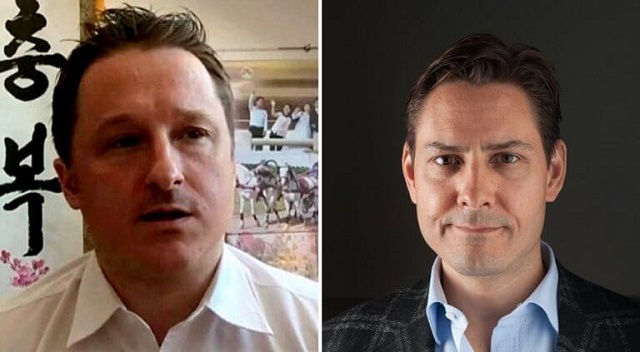 By Charles Burton
Beijing propagandists are already using recent claims to vindicate the appalling treatment of Michael Kovrig and Michael Spavor
There is a deep sadness to reports that Michael Spavor feels he was badly wronged by his fellow former political prisoner Michael Kovrig and, by extension, political officers at Canada's embassy in Beijing and their masters in Ottawa.
Spavor reportedly wants millions in compensation from the Canadian government for its alleged complicity in his detention in his Chinese prison ordeal. If this ends up in court, Kovrig and his superiors would have an opportunity to defend themselves against these allegations, but Beijing propagandists are already using them to vindicate the appalling treatment of Kovrig and Spavor — a gross violation of international law — by a ruthless regime that arrested them to pressure Canada into releasing Chinese Communist Party figure Meng Wanzhou from house arrest in Vancouver.
While few specifics are known about Spavor's claims, media reports depict a connection to Kovrig's former job at Canada's embassy in Beijing, and later with the International Crisis Group think tank, roles in which he would allegedly meet with people in China, engage them in his fluent Mandarin, and mine the conversations for nuggets of insight into China's political or economic affairs.
Chinese authorities, of course, don't like such activities. One expects that Kovrig and his superiors, both in government and the ICG, would have been well aware that this type of work would irritate Beijing, thus the danger of arbitrary detention on trumped-up charges was always there whenever he visited China without the protection of a diplomatic passport. And so it was.
One particularly troubling aspect of this sort of activity is the risk it presents to people who might unknowingly be sources for these information-gathering practices. Apparently Spavor and Kovrig routinely got together for drinks and sessions of good-humoured conversation. But friendships with diplomats imply that observations shared in a bar can end up the next morning in a report to Ottawa, and on to the Five Eyes. Was this possibility lost on Spavor? Was Kovrig perhaps not as forthcoming as he could have been about the full dimensions of their chats?
And there is always the possibility that China's Ministry of State Security has access to Canadian diplomatic communications, which led them to open a file on the two.
Spavor ran a business, Paektu Cultural Exchange, that facilitated sports, cultural, tourism and business exchanges with North Korea. These pricey tours necessitated the transfer of badly-needed foreign currency into North Korea, arguably helping to enable the repressive Pyongyang regime. Perhaps more intriguing, in the course of his work Spavor developed an unlikely rapport with the third-generation Kim family dictator, Kim Jong Un, and was photographed jet-skiing and drinking cocktails with him on a private yacht. It is very plausible that China strongly disapproved of their junior proxy Korean communist dictator cavorting with non-Chinese foreign friends, hence his arrest.
Troublingly, Canadians — who were transfixed and infuriated by the two Michaels' incarceration — have had little news about Kovrig and Spavor's China nightmare since their sudden release in September 2021, just hours after Canada released Meng. One wonders if Ottawa really did enough to incentivize China's Communist authorities to send them home sooner, or if there were other factors in Canada's murky relationship with Beijing that took priority over what was perhaps downplayed behind closed doors as just another consular matter, one of many that are de facto subordinated to trade and political interests.
We may never see any Global Affairs Canada officials or former diplomats giving public evidence in a Canadian court to defend against Spavor's accusation. To be sure, much of what goes on between Canada and China — indeed, within our own government internally — is kept from us by the secretive walls of the Security of Information Act.
Perhaps Spavor will be given a big whack of taxpayer money in an out-of-court settlement laced with ironclad nondisclosure provisions. One thing is for sure though. The Chinese authorities who so brutally persecuted him will, as usual, get off scot-free.
Charles Burton is a senior fellow at the Macdonald-Laurier Institute, non-resident senior fellow of the European Values Center for Security Policy in Prague, and former diplomat at Canada's embassy in Beijing.
Trudeau gov't appears to back down on 'digital services tax' plans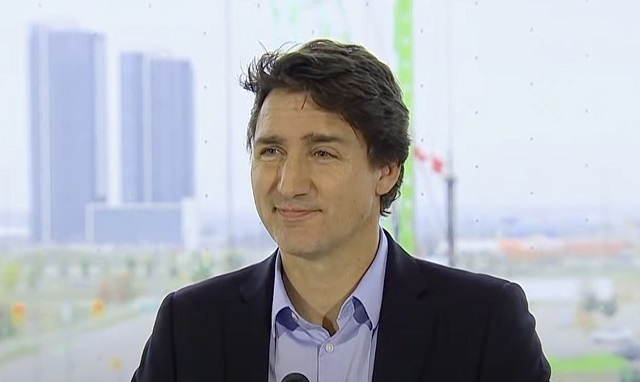 'feds need to stop dreaming up new taxes and new ways to make life more expensive.'
A plan by Prime Minister Justin Trudeau's federal government to tax the advertising revenues of non-Canadian tech giants and other companies – which could spark a major trade war and make accessing the internet more expensive – seems to be off the table, at least for now.
According to Canadian law professor Dr. Michael Geist, the Trudeau government seems to have "quietly backed down from its plans to implement a new Digital Services Tax (DST) as of January 2024."
In its 2019 election party platform, the Trudeau Liberals had promised to impose a three percent so-called DST, which could have brought in an estimated $7.2 billion, but at the expense of tech giants that all provide services to Canadians.
In October, the head of the Canadian Taxpayers Federation (CTF) Franco Terrazzano said the "feds need to stop dreaming up new taxes and new ways to make life more expensive."
"Prime Minister Justin Trudeau should be doing everything he can to make life more affordable, but this Digital Services Tax will mean higher prices for ordinary Canadians," he noted.
The CTF noted that when France introduced a similar tax against tech giants such as Google, Facebook, Amazon, and other large online sites, it caused everything to get more expensive in the country.
"An economic impact assessment of the French digital services tax shows that about 55% of the total tax burden will be passed on to consumers, 40% to online vendors and only 5% borne by the digital companies targeted by the new tax," noted the CTF.
Geist said that after months of the Trudeau government insisting a DST would be incoming next year, the government has removed that "implementation deadline" in their recent Fall Economic Statement.
When news first broke of the tax in late 2019, many U.S. Senators and Representatives signed letters asking the Canadian government to delay implementing a DST, which they warned would have created disastrous consequences.
As it stands now, a 1984 Convention Between Canada and the U.S. regarding taxes on income lets American web companies only pay tax in their home state. Indeed, a federal report even confirmed that such a tax would breach the 1984 treaty and does not work with current Canadian income tax laws.
Canadian Finance Minister Chrystia Freeland had been insisting up until recently a DST would be coming. In the summer 2023, she said, "Two years ago, we agreed to pause the implementation of our own Digital Services Tax (DST), in order to give time and space for negotiations on Pillar One. But we were clear that Canada would need to move forward with our own DST as of January 1, 2024, if the treaty to implement Pillar One has not come into force."
Even earlier this month Freeland seemed "cautiously optimistic" a deal could be reached between Canada and the U.S. for a DST.
Geist noted that it now "appears that the optimism came from a decision to simply remove the January 1, 2024 start date," to implement the tax and move it down the road to a later date.
As noted in the Trudeau Liberals Fall Economic Statement, "In order to protect Canada's national economic interest, the government intends to move ahead with its longstanding plan for legislation to enact a Digital Services Tax in Canada and ensure that businesses pay their fair share of taxes and that Canada is not at a disadvantage relative to other countries."
"Forthcoming legislation would allow the government to determine the entry-into-force date of the new Digital Services Tax, as Canada continues conversations with its international partners."
Geist noted that the delay in implementing a DST means that it "buys time for a potential international agreement on implementing a global approach to the issue and should relieve some of the external pressure."
Putting in place DST now would create 'significant risks'
As it stands now, the Trudeau Liberals have already pushed forth bills that will regulate the internet. This includes the federal government's censorship Bill C-11, the Online Streaming Act, which has been blasted by many as allowing the government more control of free speech through potential new draconian web regulations.
Another Trudeau internet censorship law, Bill C-18, the Online News Act, became law in June 2023 despite warnings that it will end free speech in Canada. This new law forces social media companies to pay Canadian legacy media for news content shared on their platforms.
Geist observed that while implanting a DST on tech giants might be more "preferable to the cross-industry subsidy model found in Bills C-11 and C-18," pushing forth with a DST now would bring disastrous consequences and could spark a trade war.
"Moving ahead now would have created significant risks, including the prospect of billions in retaliatory tariffs. Led by Bill C-18 and the digital services tax, the government talked tough for months about regulating big tech," wrote Geist.
"But with the (Fall Economic Statement) FES providing a massive bailout to compensate for the harm caused by the Online News Act and the decision to hold off on implementing the DST, it would appear that the tough talk has been replaced by much-needed realism on what amounted to deeply flawed policies and a weak political hand."
Geist has continually warned that the Trudeau government's meddling with big tech by trying to regulate the internet will not stop at "Web Giants," but will lead to the government going after "news sites" and other "online" video sites as well.