Cabot's Crossing- Celtic at its Finest- Saturday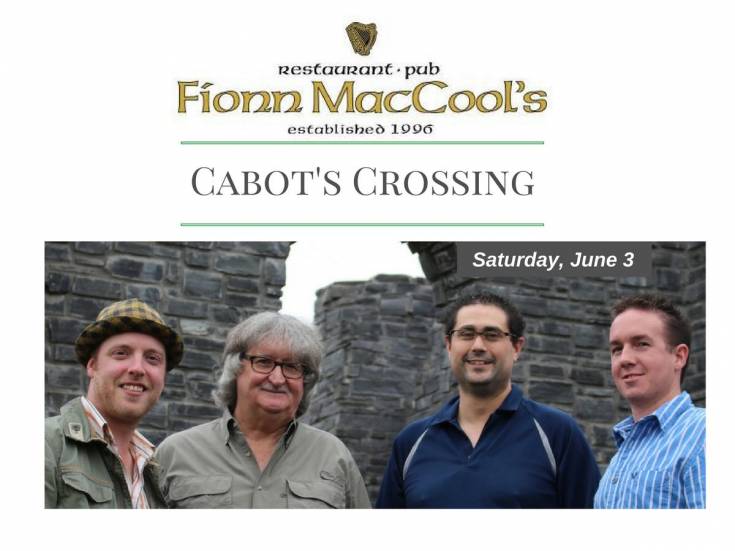 Here's what "Cabot's Crossing" has to say on their website:  
"… Cabot's Crossing has a repertoire firmly embedded in East Coast / Maritime / Newfoundland / traditional Irish music, from the Rankins and Great Big Sea to Ryan's Fancy and Stan Rogers, Christy Moore and the Pogues to John Allan Cameron and Ron Hynes. The boys bring an authentic Celtic performance to the stage: the raw excitement of an impromptu kitchen party fused with the refined, polished sound of musicians demonstrating decades of combined experience. Their high-energy and hard-driving rhythm will leave audiences clapping, stomping, singing and drinking along … usually all of the above…"
Have a listen to some classic East Coast Folk as the band performs Farewell to Nova Scotia and go see them Live Saturday night!
Click for everything Fionn MacCool. Here's a link to learn more about Cabot's Crossing.
Another sign of Red Deer returning to life – Museum + Art Gallery planning its Re-opening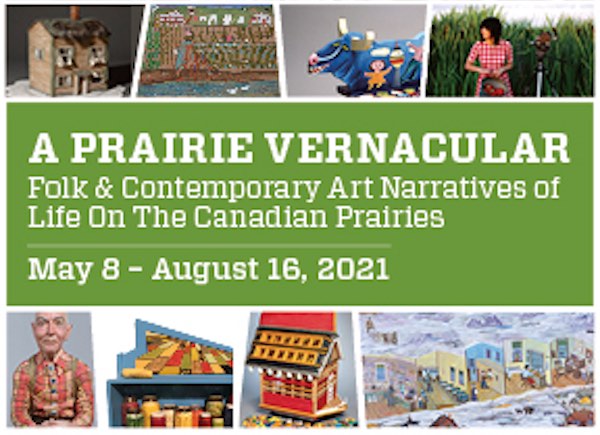 The Red Deer Museum + Art Gallery "MAG" is Re-opening 
The MAG is ready to welcome you back! The Red Deer Museum + Art Gallery plans to reopen to visitors on June 15th based on Stage 2 of Alberta's Open For Summer Plan. Visitors can check out the travelling art exhibit APrairie Vernacular: Folk & Contemporary Art Narratives of Life On the Canadian Prairies at the Red Deer Museum + Art Gallery (MAG), showing from now until August 16, 2021. This exhibit includes over 50 artists, 9 themes with an amazing collection of work. A Prairie Vernacular is a travelling exhibition curated by Jennifer McRorie and Joanne; organized and toured by Moose Jaw Museum and Art Gallery in partnership with the Esplanade and is funded by the Government of Canada and Department of Canadian Heritage. The opening hours will be Tuesday-Saturday from 10:00am – 4:30pm.Visits can be booked on the MAG website www.reddeermuseum.com .
A Prairie Vernacular Exhibit examines historic and contemporary representations of the vernacular in artistic practice on the Canadian prairies, considering the relationship of folk art to contemporary art produced in Alberta, Saskatchewan, and Manitoba. These representations of the vernacular not only adopt the materials, methods and/or motivations of a folk aesthetic, but speak to shared contexts and subject matter, either reflecting on memories and histories of life on the prairies or presenting visual narratives rife with humour, fantasy, myth, politics, religion, and the prairie gothic. Artists represented in the exhibition include historic and contemporary untrained or self-taught artists, as well as academically trained artists whose works speak to the vernacular, the locality and history of the Prairie.
Words from Executive Director, Lorna Johnson:  
The Prairie Vernacular exhibition is a delightful and affectionate look at the Prairies, through the eyes of artists. All of the artworks reflect a deep love of place, and the personal memories, reflections and fantasies that are rooted in the prairie landscape. It is wonderful to see how the so-called folk artists have inspired some of Canada's best-known artists to create works that celebrate prairie sensibilities. It is a lively and expansive show, and I hope visitors will soon be able to come and see it in person.  
Virtual Talks & Virtual Mini-Tours: 
Saturday, June 5, 2021 – 2 p.m.
"Indigenous Prairie Aesthetics" – Mini tour of Prairie Vernacular
Saturday, June 26, 2021 – 2 p.m.
"Memory and Memoria and the Everyday" – Mini tour of Prairie Vernacular
Saturday, July 10 – 2 p.m.
"Folk, Funk, Humor and Playfulness" – Mini tour of Prairie Vernacular
Thursday, July 22 – 6:30 p.m.
"Jude Griebel: The Influence of Prairie Folk Art on Contemporary Art
Practice" Artist Talk and Q & A
Saturday, July 24 – 2 p.m.
"Fantasy and the Surreal" – Mini tour of Prairie Vernacular
Saturday, Aug. 7 – 2 p.m.
"Prairie Gothic" – Mini tour of Prairie Vernacular
Thursday, Aug. 5 – 6:30 p.m.
"Place of Belonging" – Artist Talk and Q & A with Ken Housego
For more details regarding the exhibition A Prairie Vernacular contact Kim Verrier, Exhibitions Coordinator at [email protected]
Children's Festival will go ahead – Drive Thru Family Event on June 5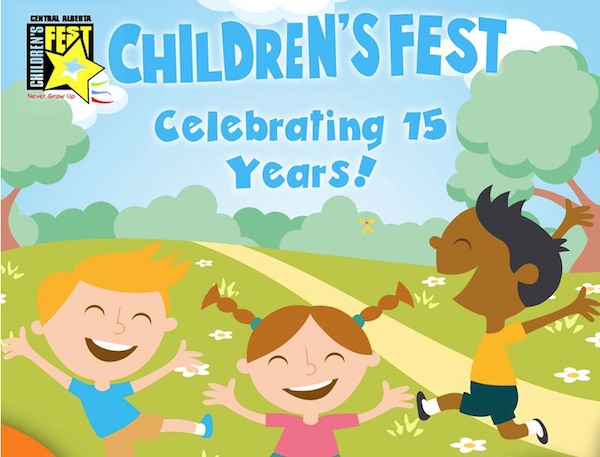 Celebrating 15 Years
"Bring the Festival to your Backyard"
Join us June 5 as we celebrate the 15th Annual Central Alberta Children's Festival at the "Bring the Festival to your Backyard" drive thru event!
We will have activity bags are full of games, activities, crafts and ideas to get you started with your own festival!
The activities in the bags are from community partners that we have enjoyed having at the festival over the last 14 years.
We are thankful for their support over the past years and with our drive thru event.
Everyone at the Children's Festival misses being in the park and seeing all of the families enjoying themselves.
Please share photos of your "Festival", tag us on FB (@CAChildfest) and IG (@familyservicesofcentralab) for a chance to win tickets to the 2022 Children's Festival!
We hope you have fun with these activities and we hope to see you next year in person.
Limited number of bags, first come first served while quantities last.  One bag per vehicle
Due to COVID regulations, everyone must stay in their cars.