Breaking Bad sized superlab busted by police!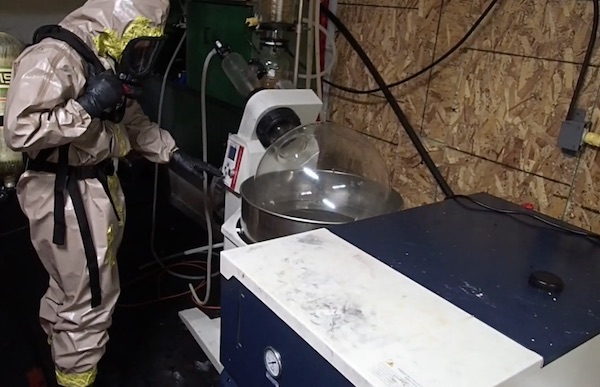 News Release from the Alberta Law Enforcement Response Team
ALERT has prevented possibly hundred of millions of fentanyl doses from hitting the streets after a superlab has been dismantled.
More than 31 kilograms of fentanyl and precursors were seized, along with 7,600 kilograms of chemicals used in fentanyl production.
ALERT executed 13 search warrants on July 7, 2021 as part of Project Essence. The search locations included homes and businesses in the Edmonton and Calgary areas, and a suspected fentanyl superlab located at a rural location near Aldersyde, Alta.
Project Essence covered all aspects of fentanyl production; from importation, to accumulation and stockpiling of equipment and raw chemicals, to production, and eventual distribution.
ALERT will provide full details via a news conference on Wednesday, September 1, 2021.
CPL Roundup: Cavalry extends undefeated streak with 2-1 win over Pacific
CALGARY — Cavalry FC kept its spot atop the Canadian Premier League standings with a 2-1 win over Pacific FC on Thursday. 
Daan Klomp opened the scoring for Cavalry (12-5-8) in the 6th minute and David Norman Jr. doubled the lead with a goal in the 71st. 
Sean Young scored in the 89th for Pacific, who sit in second spot with a 12-7-6 record.
Pacific's Callum Irving stopped two of the four shots he faced while Cavalry 'keeper Marco Carducci conceded the lone on-target shot the visitors managed across 90 minutes of play. 
Cavalry is undefeated in six outings, with a 3-3-0 record across the stretch. 
Each side has three games to play in the regular-season schedule. 
This report by The Canadian Press was first published Oct. 21, 2021. 
The Canadian Press
Regulator lays charges against Tidewater Midstream for acidic water release
CALGARY — The Alberta Energy Regulator has laid charges against Tidewater Midstream and Infrastructure Ltd. for a release of acidic water in west-central Alberta.
The regulator says the release occurred in Oct. 2019 at Tidewater's Ram River sour gas processing plant near Rocky Mountain House. 
It says the acidic water flowed into a nearby creek.
Calgary-based Tidewater has been charged with 10 violations under the Environmental Protection and Enhancement Act, including releasing a substance to the environment that caused or may have caused an adverse effect. 
The regulator also alleges that Tidewater failed to report the release of the acidic water as soon as possible, and failed to take all reasonable measures to repair and remedy the spill.
Tidewater is scheduled to appear in court on Dec. 8 in Rocky Mountain House.
This report by The Canadian Press was first published October 21, 2021.
Companies in this story: (TSX:TWM)
The Canadian Press