Boil Water Advisory Issued For 19 Homes In Red Deer's Riverside Meadows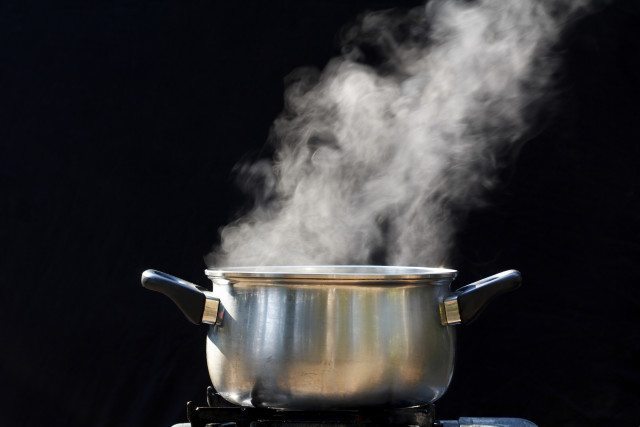 By Sheldon Spackman
Nineteen homes in Red Deer's Riverside Meadows are under a Boil Water Advisory as of Friday, November 25th.
Officials say City employees have hand delivered notices door-to-door to the affected properties and the advisory will remain in place until water tests confirm that there is no contamination.
When the advisory is lifted, City employees will once again hand deliver notices to the affected properties and the advisory will be removed from the City's website.
Affected addresses include 5936, 5933, 5932, 5931, 5928, 5925, 5924, 5923, 5920, 5919, 5916, 5915, 5914, 5912, 5911, 5908, 5907, 5904 and 5903 60th avenue.
Cick here for a detailed map of the affected residences:
http://www.reddeer.ca/whats-happening/news-room/boil-water-advisories/
You can find out more about what Boil Water Advisories mean by clicking on this link provided by the City of Red Deer:
http://www.reddeer.ca/city-services/water-wastewater-and-storm/water/boil-water-advisory/
Canada donating four Leopard battle tanks to Ukraine
Ottawa – Defence Minister Anita Anand says Canada will send four of its German-made Leopard 2 tanks to Ukraine "in the coming weeks."
Anand announced the move this afternoon, making Canada the latest country to promise the heavy weapons to Ukraine.
Canada is also providing trainers, spare parts and ammunition, while Anand left open the possibility of sending more Leopards in the future.
Ukraine has implored Western allies to send such weapons for weeks as its forces struggle to make gains against Russia.
But Canada was unable to respond until Germany agreed on Wednesday that countries could re-export their Leopards.
The Leopards that Canada is donating are among the 112 currently owned by the Canadian Army, which includes 82 designed specifically for combat.
Retired military officers had warned that any donation would have an impact on the Army and will need to be replaced, given that the fleet is already stretched thin.
This report by The Canadian Press was first published Jan. 26, 2023.
No more expensing home internet bills to taxpayers, Pierre Poilievre's caucus told
Ottawa – Members of Pierre Poilievre's Conservative caucus have been told they are no longer allowed to charge taxpayers for home internet services.
As first reported by the National Post, a breakdown of recent expenses shows 31 Tory MPs have charged taxpayers for home internet services for either themselves or staff.
A spokeswoman for the House of Commons says that is allowed under existing rules for members of Parliament, who can expense the fees through their office budgets.
No rules have been broken, but the opposition whip's office told MPs that a new policy has been set for caucus, according to a recent email obtained by The Canadian Press.
The email says after a discussion with Poilievre, it has been decided no caucus member or employee can expense home internet costs.
The message says if the party expects Canadians to see Conservatives as responsible financial stewards, "we must lead by example."
Kerry-Lynne Findlay, the chief opposition whip, says in a statement that given the high cost of living, "we do not expect that taxpayers should be left paying the bill for the home internet" of MPs.
This report by The Canadian Press was first published Jan. 26, 2023.