Bill 96: Quebec public servants now required to make 'exemplary' use of French
People take part in a protest against Bill 96 in Montreal, Thursday, May 26, 2022. Quebec's language law reform is continuing to draw criticism and legal challenges from the province's English community, a year after it was adopted, as more of its provisions come into effect. THE CANADIAN PRESS/Graham Hughes
By Jacob Serebrin in Montreal
Quebec's language law reform is continuing to draw criticism and legal challenges from the province's English community as more of its provisions come into effect Thursday, exactly a year after it received royal assent.
While many elements of the law, commonly known as Bill 96, took effect shortly after it was passed, others were delayed. Those include restrictions on communications with the provincial government in languages other than French, French-language requirements for certain contracts and a requirement that small businesses tell the government how many of their employees don't speak French.
The Quebec government has described the law as a moderate response to what it says is the declining use of French in the province, particularly in Montreal. Quebec Premier François Legault has repeatedly said that French will always be under threat in North America and he wants to avoid Quebec becoming like Louisiana, where few people speak French despite the state's French history.
But Eva Ludvig, president of the Quebec Community Groups Network, said the changes taking effect Thursday — and others to follow — will make life harder for English-speaking Quebecers. "We are now seeing the impact of a bad bill, a draconian bill," she said in an interview. "We see what this really means and the impact it will have on the day-to-day lives of business people, of everyday workers, of students."
Here are three of the main changes coming into effect:
Civil service to use French "in an exemplary manner"
Chantal Bouchard, spokeswoman for the watchdog that enforces the province's language laws, says this change means that when on the job, civil servants "must speak and write exclusively in French, except in certain cases." The rule will not affect access to health care and social services in English, Bouchard said.
In a directive to government agencies, the province's French Language Department said other exceptions include situations where health, public safety or principles of natural justice require the use of languages other than French.
"We won't leave anyone in danger," Jean-François Roberge, Quebec's Minister of the French Language, told reporters in Quebec City, Wednesday, adding that 911 services will still be available in English.
There are also exceptions for Indigenous people, those who communicated with the government in English before the bill was tabled in May 2021 and people who have the right to English-language schooling in Quebec. Immigrants can also be served in another language, but only for the first six months they live in Quebec.
Roberge said the government will rely on people's "good faith" when they self-identify as belonging to one of the exempt groups. He said government officials will ask a few questions to establish that people are entitled to receive service in English, but they won't be issuing anglophone identity cards.
Also starting Thursday, Quebec government websites with English-language content will display banners informing people that the content is only intended for people eligible to receive government communications in English.
Small businesses must report how many employees can't communicate in French
This requirement applies to businesses with between five and 49 employees, and the data will be made public by the province's corporate registry.
François Vincent, Quebec vice-president of the Canadian Federation of Independent Business, said the requirement will mean more paperwork for small business owners at a time when they're already facing a labour shortage.
"I think it will be important for the government to be flexible," he said. "They should help and support the businesses to get the information the government needs without giving fines."
Other provisions intended to increase the use of French in small businesses and further restrict the use of languages other than French on signs go into effect in June 2025.
Contracts of adhesion must be presented in French to both parties
These are standard contracts drawn up by one of the parties, such as employment contracts, collective agreements, insurance policies, franchise agreements and telephone service contracts.
As long as a French copy has been presented, people can then decide to request the contract in another language.
Vincent said this measure will cost his members more if they have to prepare two copies of the same contract and pay for translation.
Other changes related to the law — including French-language requirements for students in the province's English junior colleges — come into effect this fall.
The law faces several legal challenges, including one filed at the Montreal courthouse on Wednesday.
That suit, brought on behalf of six English-speaking Quebecers who say they already struggle to get government services in English and worry the situation will deteriorate as more elements of Bill 96 come into effect, seeks to have many aspects of the bill struck down.
"On the first of June, a lot will change," said Andrew Caddell, president of the Task Force on Linguistic Policy, the organization that brought the suit, and one of the six plaintiffs.
Caddell told reporters he worries the law's far-reaching impacts will make English-speaking Quebecers second-class citizens. "We can protect a language and community without eliminating the rights of another," he said.
This report by The Canadian Press was first published June 1, 2023.
Charges against couple who refused to quarantine withdrawn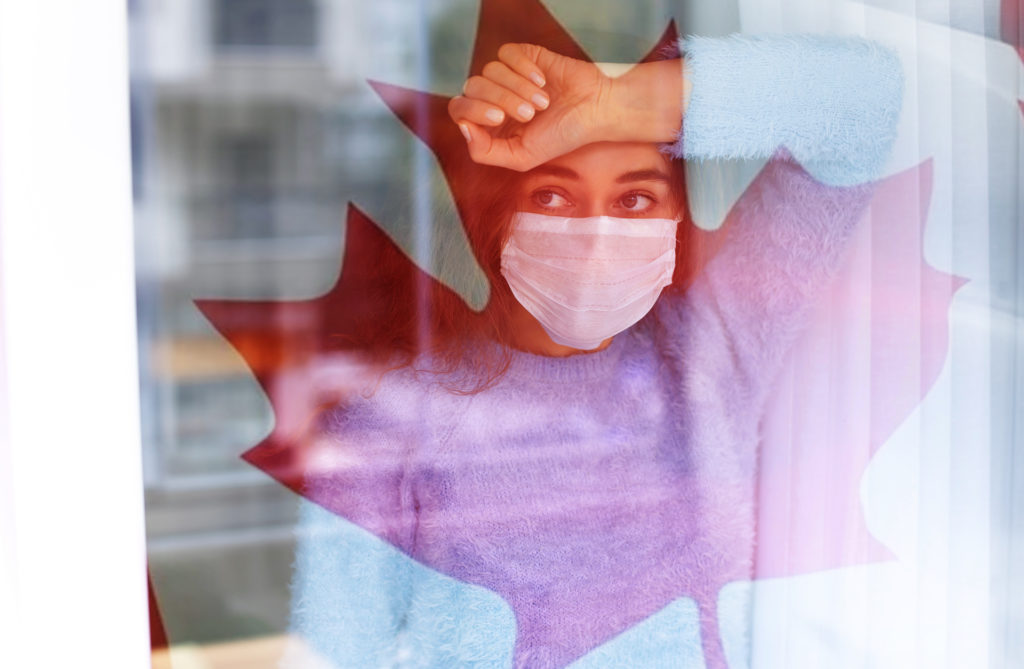 MISSISSAUGA, ON: The Justice Centre for Constitutional Freedoms is pleased to announce that the charges against an Ontario couple who refused to stay in a quarantine hotel have been withdrawn by Crown prosecutors.
Audrey and Douglas Davies departed Canada for Florida in January 2021. On June 26, 2021, they returned to Canada through the Toronto Pearson International Airport but were charged with breaching the Quarantine Act for refusing to stay in a quarantine hotel. Mr. and Mrs. Davies immediately completed a form on the reverse of their ticket, requesting an early resolution meeting with prosecutors.
It was not until June 2, 2023 (almost 24 months later), that a notice of an early resolution meeting was signed by the Court Clerk of the Ontario Court of Justice. The early resolution meeting occurred on July 20, 2023. At the meeting, the Davies' lawyer expressed concern with the delay, citing Section 11(b) of the Canadian Charter of Rights and Freedoms, which states that "[a]ny person charged with an offence has the right to be tried within a reasonable time." The Crown nonetheless insisted on prosecuting the case.
According to the Supreme Court of Canada's decision in R v. Jordan, trials for cases in Provincial Courts must be completed within 18 months of charges being laid. If trials are not completed within 18 months, prejudice is assumed, and a stay of charges will result, barring exceptional circumstances or delays caused by the accused. From approximately March 2020 to April 2022, however, the division of the Ontario Provincial Court dealing with the Provincial Offences Act was closed to in-person proceedings, even though other divisions of Provincial Courts had been open. Remarkable and lengthy closures like those affecting the Davies were considered to be "exceptional circumstances" and did not, therefore, count toward the 18-month threshold.
On August 14, 2023, lawyer Chris Fleury sent a letter to the Crown, reiterating the Davies' concerns regarding the delay and demanding that the matter move forward as quickly as possible. On August 30, 2023, the Crown informed Mr. Fleury that the charges against Mr. and Mrs. Davies had been withdrawn.
Lawyer Chris Fleury, whose efforts on behalf of Mr. and Mrs. Davies have been supported by the Justice Centre, stated, "This is a bittersweet result for the Davies. It is an excellent outcome for them personally. But, it is frustrating for Canadians who will not get to challenge Ontario's decision to keep Provincial Offences Courts closed, while all other Ontario courts were open. We were looking forward to challenging established case law and ensuring that section 11(b) of the Charter is enforced consistently across the Provincial Courts."
Canadian innovation beats EU precaution in agriculture sustainability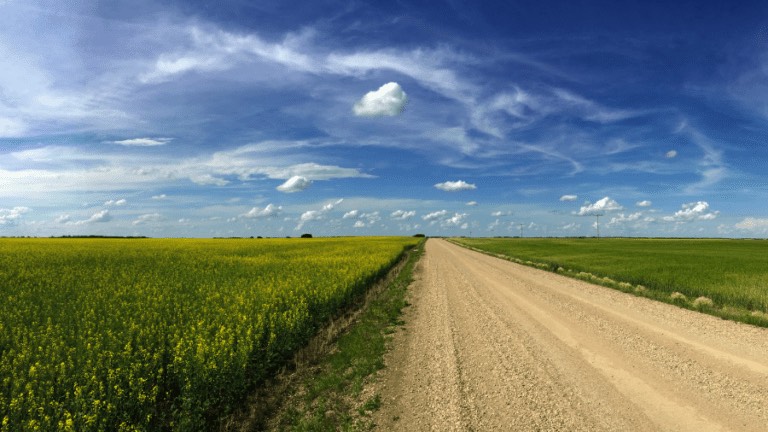 By Stuart Smyth
Canada should learn from, not follow, the EU's agriculture policy errors
The world needs a lot of food to feed eight billion hungry mouths. Even though global production for the most important crops – rice, wheat and maize – reached all-time highs last year, inflation, geopolitical interruptions and misguided policy have disrupted our ability to make food abundant and affordable for everyone.
Crop breeding, more efficient fertilizer and chemical use, and investments in farming equipment and technology offer tried and true strategies for increasing production while enhancing sustainability and reducing GHG emissions.
The European Union is rejecting these proven strategies through policies that dramatically reduce fertilizer and chemical use and ban modern crop breeding technologies. Regrettably, Canada's federal government is looking at the European approach as a model for its emissions reduction plans. Canadians must reject the ideologically driven, counterproductive policies pursued in the European Union and must insist on science and outcome-driven policies to promote a strong, sustainable agricultural sector that can help satisfy the world's growing needs.
Innovation is fundamental to modern societies and economies. Governments constantly encourage innovation and enact policies to incentivize investment into the research and development required to bring new products and processes to market. In recent years, environmental sustainability has been a primary concern and Canadian agriculture has been at the forefront of sustainable innovation. Fundamentally, sustainability in agriculture means maximizing efficiency: producing more pounds of crop per acre of land for each pound of input (seed, fertilizer, pesticides, labour) applied.
Prior to the widespread adoption of modern crop technologies, all crop and food production was done through what are now known as organic production practices. With organic production the only way to produce more food is to use more land. However, beginning in 1960, food production became decoupled from increased land use, increasing by 390% while using only 10% more land. Innovations in crop breeding technologies such as GM crops (genetically modified), fertilizer and chemical use, and farm industrialization have all contributed to this increasingly sustainable food production.
This increase in productivity has allowed the world's population to flourish from just 3 billion people in 1960 to 8 billion today. Although the global agricultural sector is a significant source of greenhouse gases, total emissions have remained flat since 2000 even as production increased, and the sector's share of global emissions has declined.
Despite this incredible success story, modern agriculture is often viewed with suspicion, particularly in the European Union. They have incorporated precaution-based regulations which dramatically reduce fertilizer and chemical use and ban modern crop breeding technologies. Presently they are proposing to triple organic production, from 8% of current land to 25%, by 2030, as part of what's known as their "Farm to Fork" strategy to reduce agricultural GHG emissions.
Inevitably, the strategy will not necessarily reduce emissions but will certainly reduce production. Declines are expected: -26% in cereals, -27% in oilseeds, -10% for fruits and vegetables, -14% of beef and -9% of dairy. All of these production decreases will contribute to even higher food prices in the EU, which has been experiencing double digit inflation increases for most of the past year.
By contrast, Canada allows all plant breeding technologies to be used in the development of new varieties, and fertilizer and chemical use is based upon risk appropriate, science-based regulations. The benefits of this approach are unambiguous.
In Saskatchewan, only 3% of crop land requires tillage – mechanical turning of the soil to control for weeds and pests and prepare for seeding. In the European Union, 74% of crop land requires it. Removing tillage from land management practices not only reduces soil erosion and increases moisture conservation; it also reduces the amount of carbon released and increases the sequestration of carbon through continuous crop production. 90% of Saskatchewan farmers indicate that efficient weed control provided by the use of glyphosate increased sustainability in their practices, and 73% said production of herbicide tolerant canola, which is predominantly GM, did.
An assessment of EU agricultural GHG emissions concluded that had genetically modified crops been adopted there in a timely fashion, total EU agricultural GHG emissions would have been reduced by 7.5%. This amounts to 33 million metric tonnes of carbon dioxide per year. At any rate, their reduced yields have left them heavily dependent on imports of GM livestock feed from Brazil and Argentina.
Comparing sustainable agricultural production between the EU and Canada reveals two very different situations. The EU has rejected GM crops due to politics and precaution and as a result still heavily relies on tillage. Canadian farmers have enthusiastically adopted GM crops, virtually eliminating tillage. The EU is proposing additional precaution-based regulations that will further reduce crop and food production. Canadian farmers have demonstrated the ability to produce more food with fewer inputs, while the EU is poised to produce less, with more land requirements.
Opposing paths have been selected in the EU and Canada. The evidence to date confirms that it is Canadian agricultural production that is increasingly sustainable. The government must learn the right lessons from Europe's mistakes when adopting strategies for reducing emissions from our agricultural sector. Canada should continue to improve sustainability through innovation. Canada should not follow Europe's failed attempts to reduce emissions by producing less food.
Stuart J. Smyth is Professor & Agri-Food Innovation & Sustainability Enhancement Chair at the University of Saskatchewan.