Bains and King lead Rebels into the playoffs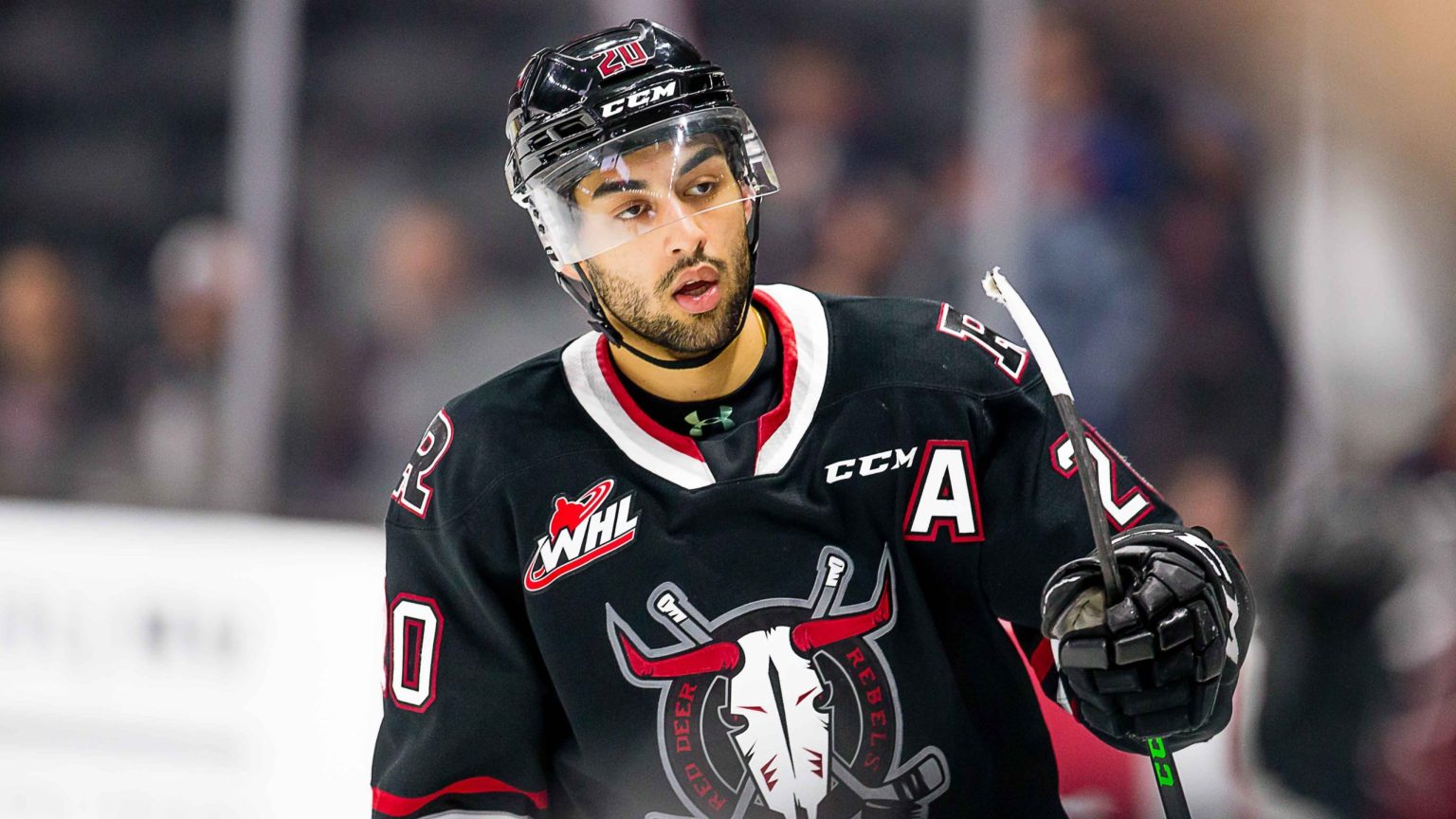 News Release from the Red Deer Rebels
PLAYOFFS BEGIN!
The Red Deer Rebels face the Brandon Wheat Kings in the opening round of the 2022 WHL Playoffs!
The best-of-seven series begins in Red Deer at the Peavey Mart Centrium on Friday, April 22 at 7 p.m., with Game Two slated for Saturday, April.
Playoff pack ticket cards are available for pickup at the Rebels office (Monday-Friday 9 a.m. to 5 p.m.)
FULL SERIES SCHEDULE – GAME TIMES MT
GAME 1 BRANDON @ RED DEER FRI, APRIL 22 7PM
GAME 2 BRANDON @ RED DEER SAT, APRIL 23 7PM
GAME 3 RED DEER @ BRANDON TUE, APRIL 26 6PM
GAME 4 RED DEER @ BRANDON WED, APRIL 27 6PM
GAME 5* BRANDON @ RED DEER FRI, APRIL 29 7PM
GAME 6* RED DEER @ BRANDON SUN, MAY 1 4PM
GAME 7* BRANDON @ RED DEER TUE, MAY 3 7PM
*IF NECESSARY
Prior to Game One this Friday, join us for the "Playoff Plaza Pregame Party" in front of the Peavey Mart Centrium starting at 5 p.m. featuring food and drink, live music and prizes.
The Rebels and Wheat Kings split their four-game season series as each team won twice. The Rebels and Wheat Kings have met in the playoffs five times previously with Red Deer winning in 1999, 2002 and 2003 and Brandon in 1996 and 2016.
Tickets for all Rebels home games at the Peavey Mart Centrium are available at ticketsalberta.com. All Rebels games home and away can be heard live on 106.7 REWIND Radio and viewed on WHL Live.
LAST WEEK
Wed. April 13 – The Rebels trekked to Calgary and picked up a big 8-3 win over the Hitmen at the Scotiabank Saddledome. Arshdeep Bains solidified his hold on the WHL scoring title with two goals and two assists on the night. Ben King also scored twice to boost his league-leading goal total to 52. Dallon Melin also scored twice in the win.
Sat. April 16 – A third period comeback bid came up just short as the Rebels finished their regular season with a 3-2 loss to the Edmonton Oil Kings at the Peavey Mart Centrium. Edmonton led 3-0 through two periods before Red Deer scored twice in the third. Liam Keeler and Arshdeep Bains scored for the Rebels, who split their season series with the Edmonton Oil Kings (5 wins, 5 losses).
RECORD
The Rebels finished the 2021-22 WHL Regular Season with a 45-19-2-2 record (94 points – fifth best in team history), good for second place in the WHL Central Division and third overall in the Eastern Conference. It's the seventh time in the team's 30-year history that the Rebels have reached the 40-win mark in a season.
PLAYER AWARDS
On Saturday, the Rebels handed out their team awards for the 2021-22 WHL Regular Season.
Ben King accepted the Bearcom Most Valuable Player Award and the team's Three-Star Award. Christoffer Sedoff won Defenceman of the Year honours, while Jace Weir was named the Pattison Media Rookie of the Year. Blake Gustafson was presented with the Rob Rae Clothiers Plus/Minus Award, while Arshdeep Bains was the Hampton Inn and Suites Leading Scorer Award winner and shared the Rebels Players' Award with Keeler. Kai Uchacz was the recipient of the Darcy Robinson Most Underrated Player award and Joel Sexsmith picked up the ATB Financial Humanitarian Award.
NOTABLES
Arshdeep Bains won the WHL scoring title and the Bob Clark Trophy by racking up 112 points (43 goals, 69 assists) in 68 games. Bains finished the campaign riding an impressive 14-game point scoring streak, tallying 14 goals and 18 assists for 32 points. Bains, a native of Surrey, BC who recently signed with the Vancouver Canucks, is the first player of South Asian descent to win lead the league in scoring. The last Rebels player to win the WHL scoring title was Justin Mapletoft in 2000-01 (120 points).
Ben King led the league with 52 goals in the 2021-22 WHL Regular Season, including a league leading 24 power play tallies. The Vernon, BC native netted 15 game winning goals, just one shy of the WHL single-season record (16 – Brian Propp, Brandon, 1978-79). King is the first Rebels player to lead the WHL in goals in a season since BJ Young (58 in 1996-97).
Bains (112 points) and King (105) are the first Rebels players to finish one-two in league scoring.
On Sunday, the Rebels announced that defenceman Quentin Bourne, the club's 8th overall selection at the 2021 WHL U.S. Priority Draft, has signed a WHL Standard Player Agreement. A native of Torrance, California. The 5'8", 150 lb. left-shooting blue liner had 25 points in 54 games this season with Pittsburgh Penguins Elite 15U. The 2006-born blue liner previously played with Los Angeles Jr. Kings 14U AAA. Bourne is now eligible to join the Rebels roster for the 2022-23 WHL Regular Season.
Tour the 2023 Red Deer Hospital Home Lottery grand prize dream home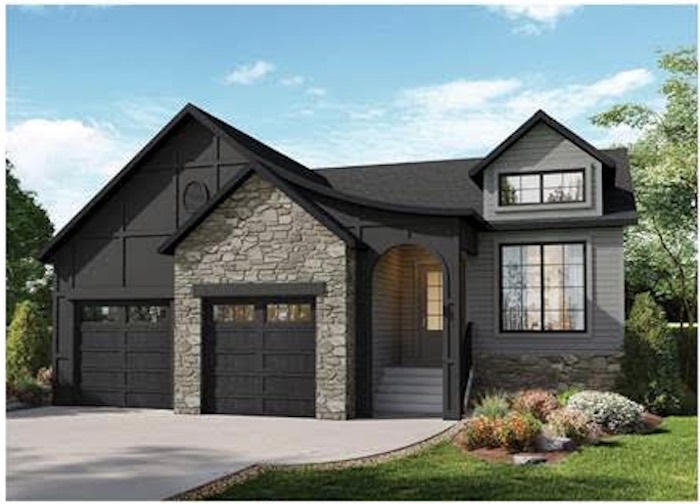 Later this month, someone is going to win this 3,049 sq ft beauty, built by Sorento Custom Homes.
The 4 bedroom, 3.5 bath bungalow is located in the new Evergreen neighbourhood, backing on to protected green space which a lucky family will be enjoying through a large wall of windows, and a cozy screened patio.
Don't wait any longer to buy tickets for a chance at 124 prizes valued at over 1.2 million dollars. And.. Don't forget the Mega Bucks 50 Raffle which is over a half million dollars – winner takes half!
Major prizes also include a 2022 Extreme Outdoors Mini MAX trailer, LG 55″ TV, Patio furniture set, Daymak Electric Bike, Camping set, Dyson Cordless Vacuums, Hisense portable air conditioner, Gyroor Scooter, PADERNO cookware set, and a Cuisinart small appliance package. But let's take another look at this dream home.
Tickets start at only $25 each!
CHECK OUT OUR GREAT TICKET PACKAGES
1 for $25 • 5 for $75 • 10 for $125 • 25 for $250
Over $1.2 Million in prizing to be won!
Win half of an increasing jackpot of up to $1,000,000
$10 EACH | 10 FOR $25
25 FOR $50 | 50 FOR $75
Win half of the current jackpot of:
Celebrate Canadian Environment Week by Volunteering at the Green Deer River Valley Cleanup, June 10!

From the Waskasoo Environmental Education Society
Formerly called the Red Deer River Cleanup, the Green Deer River Valley Cleanup will take place at the Kerry Wood Nature Centre from 12:00–3:30 p.m. on Saturday, June 10, 2023.
This annual spring initiative draws volunteers from across the city to join forces to keep our waterways clean and safe by spending the afternoon picking up litter near the Red Deer River and in the surrounding river valley.
Refreshments and prize raffle to follow litter cleanup! There will be over $1500 in prizes for volunteers; including two grand prizes donated by NOVA Chemicals. Each grand prize includes one full-size patio heater.
How it works:
1. Meet at the Kerry Wood Nature Centre field any time between 12:00 p.m. (noon) and 1:00 p.m. to receive your supplies and begin cleaning litter along your assigned route. Children 12 & under must attend with an adult.
2. Return to the Kerry Wood Nature Centre between 2:00 p.m. and 3:00 p.m. to hand in your unused supplies and enjoy some light refreshments.
3. Prize raffle will begin shortly after 3:00 p.m.
Suggested to please wear/bring:
• Visible, weather-appropriate clothing
• Closed-toe walking shoes
• Hat
• Water bottle
• Sunscreen
• Bug spray
• Gloves
For more information:
• Visit https://www.waskasoopark.ca/kerry-wood-nature-centre/green-deer#riverCleanups
• Email [email protected]
• Phone 403-346-2010
Creating a population of citizens interested in, aware of, concerned about and involved in their natural and cultural history.
The Green Deer River Valley Cleanup is made possible thanks to the generosity and support of NOVA Chemicals, INEOS Canada Partnership, Friends of the Kerry Wood Nature Centre, and The City of Red Deer.