Attendance Trending Higher At Westerner Days!
The second day of Westerner Days Fair & Exposition saw the community come together in celebration for McDonald's Kids' Day, despite the rain that came down in the evening. Over 20,000 people entered the grounds to test out the rides, eat some fair food in the Grub Hub, and check out classic rockers Chilliwack and Kim Mitchell in the ENMAX Centrium, sponsored by 106.7 The Drive and 100.7 CRUZ FM.
The concert was clearly a Red Deer favourite. It kicked off at 8:00pm with 3,400 fans crowding the stands to see Chilliwack. Not long after, co-headliner Kim Mitchell took the stage, finishing the show off with a standing ovation.
Tonight's ENMAX Centrium Main Stage show is Tom Cochrane with Red Rider, and openers Jamie Woodfin and Ken Stead. Fair-goers can get free reserved floor seating by going to the Tickets Alberta Box Office in the lobby of the ENMAX Centrium at 4:00pm today. These tickets are free with gate admission.
The Grub Hub has been a busy place this year, where attendees can chow down on all of the carnival classics, like corn dogs and mini donuts. A favourite this year is The Smokehouse, which offers mountains of meat sandwiches to fill your belly and delight your taste buds.
Fair attendees can win Grub Hub cash by participating in the Openhwy "Come Together and Get Social" contest, sponsored by Plato's Closet. While here, use #WesternerDays and #TicketsAlberta when posting on social media to win daily prizes! If you are a winner, we will notify you day of to pick up your prize at the Guest Services booth.
Visitors should make sure to visit the various livestock areas on the grounds. Check out the Red Deer Motors North American Pony Chuckwagon Championships at 6:00pm daily (except on Sunday, when they are at 2:00pm), or stop into The Little Red Barn and visit the petting zoo. Be sure to participate in the Peavy Mart Ag-Mazing Scavenger Hunt, where you can be entered to win the Ultimate Urban Farm Experience prize package. Details are available at westernerdays.ca/information/raffles.
In addition to regular fair activities, some of the Westerner Days entertainers went to the Red Deer Regional Hospital and Ronald McDonald House to "Share the Fair", presented by Olymel, a program designed to bring a taste of the fair to children who may not be able to attend due to an illness. Doo Doo the Clown, Bandaloni, and The Magic of Aaron Matthews participated.
"Most of the time the kids entertain me as I'm entertaining them," says Bandaloni, the One Man Band. "[It raises my spirits to see the kids] however, it's nice to see that there's not many children here, which is a great thing."
Check out the full Shaw TV segment about Share the Fair, featured on their YouTube channel (ShawTVRedDeer).
For more information, including event schedules, visit westernerdays.ca
Fair Attendance
Wednesday, July 19, 2017 – 13,583
Thursday, July 20, 2017 – 20,940 (Record set in 2016 with 23,133)
Total Attendance for 2017 – 34,523
Red Deer Motors North American Pony Chuckwagon Championships
1st – Louie Johner, Wei's Westerner Wear, Red Deer – 1:16:61
2nd – Brian Cardinal, Challard Pipeline, Rocky Mountain House – 1:17:45
3rd – Dale Young, Calgary Flames Ambassadors, Calgary – 1:17:50
4th – Neil Salmond, ABC Restaurant, Red Deer – 1:17:51
Top Four Wagons from Thursday, July 20, 2017
Top Four Wagons Overall After Two Nights
1st – Louie Johner, Wei's Westerner Wear, Red Deer – 2:32:43
2nd – Lee Adamson, A-1 Rentals, Camrose/ Wetaskiwin – 2:35:15
3rd – Linda ShippeltHubl, KFC/Taco Bell, Red Deer – 2:35:45
4th – Brent Lang Red Deer RV Parts, Red Deer – 2:35:94
CRA says it has $1.4 billion in uncashed cheques sitting in its coffers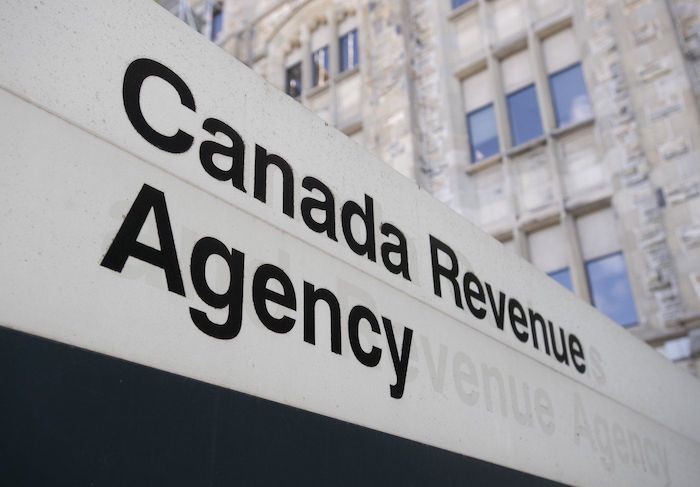 Ottawa – The Canada Revenue Agency says it will be sending e-notifications about uncashed cheques to 25,000 Canadians this month.
The federal agency says it has approximately $1.4 billion worth of uncashed cheques in its coffers that have accumulated over the years, with some dating back to 1998.
Each year, the CRA issues millions of payments in the form of benefits and refunds, but some cheques remain uncashed for various reasons, including misplacing a cheque or changing addresses.
Another 25,000 Canadians will receive e-notifications in November, followed by 25,000 more in May 2023.
The CRA launched a campaign in February 2020 to get Canadians to cash their cheques and says it has so far returned more than $800 million back to taxpayers.
The CRA says Canadians can check if they have uncashed payments by logging in to or signing up for an online CRA account.
This report by The Canadian Press was first published Aug. 8, 2022.
Cenovus Energy to buy remaining stake in Toledo refinery from BP for $300 million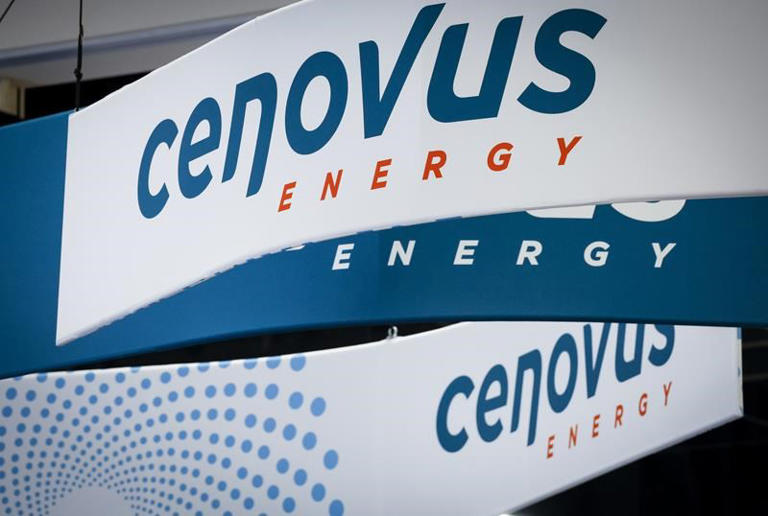 CALGARY — Cenovus Energy Inc. has reached a deal with British energy giant BP to buy the remaining 50 per cent stake in the BP-Husky Toledo Refinery for $300 million.
The Calgary-based oil producer has owned the other 50 per cent of the Ohio-based refinery since its combination with Husky Energy in 2021.
Cenovus says its U.S. operating business will take over operations when the transaction closes, expected before the end of the year.
The company says the Toledo refinery recently completed a major, once in five years turnaround to improve operational reliability.
It says the transaction will give Cenovus an additional 80,000 barrels per day of downstream throughput capacity, including 45,000 barrels per day of heavy oil refining capacity.
The deal brings Cenovus' total refining capacity to 740,000 barrels per day.
Alex Pourbaix, Cenovus president and CEO, says fully owning the Toledo refinery provides an opportunity to further integrate the company's heavy oil production and refining capabilities, including with the nearby Lima Refinery.
"This transaction solidifies our refining footprint in the U.S. Midwest and increases our ability to capture margin throughout the value chain," he said in a statement.
This report by The Canadian Press was first published Aug. 8, 2022.
Companies in this story: (TSX:CVE)
The Canadian Press