Around Red Deer May 25th…..
2:41 pm – Red Deer RCMP have arrested and charged 19 year old Jacob Conrad Courtemanche in relation to a home invasion in the Morrisroe neighbourhood on April 25th that sent one man to hospital with serious injuries to his hand. Read More.
For more local news, click here!
1:23 pm – After being reported missing and then located by Red Deer RCMP, 15 year old Terrylle Rain has again been reported missing. Please contact Red Deer RCMP if you have information about his whereabouts. Terrylle Rain is described as Aboriginal, 5'6" tall, slim build, short brown hair and brown eyes.
1:15 pm – Burn permits have been reinstated for Red Deer County today. However, landowners are urged to exercise caution in case winds pick up again. Burn permits are required for all prohibited debris within the County.
10:37 am – Camping season is well underway in Central Alberta, with Westerner Park getting into the spirit by hosting the Southside RV Centre Spring Event today through Sunday, May 28th! Read More.
For more local news, click here!
10:13 am – The City of Red Deer has provided an update on power restoration and clean-up efforts after Wednesday's wind storm. Details Here.
10:11 am – Innisfail Town Council awarded on Wednesday night, the removal and disposal of sludge from the former wastewater lagoon. The move is part of a multi-year plan to reclaim the lagoon. Find out what else happened at this week's Council Meeting.
10:07 am – Road closures are in place throughout Innisfail today. Read More.
For more local news, click here!
9:58 am – Sylvan Lake Town Council wants to know what it's options are to address concerns about the community's Visitor Pay Parking program. Find out what else happened at Sylvan Lake's Town Council meeting this week.
9:46 am – Many parts of Red Deer and other surrounding communities were without power for parts of their afternoon and evening on Wednesday due to the wind storm. Today is now a day of cleanup for many communities, including Red Deer and Sylvan Lake where the town is offering free branches and tree drop-off at the Waste Transfer Site until June 2nd. Some power outages remain in the region today. Click here for details.
9:12 am – Two people were taken to hospital for precautionary measures after a two vehicle crash near Alix on Sunday, May 21st. Bashaw RCMP say it happened at the intersection of Highways 601 and 12 when a southbound pick-up truck on HIghway 601 proceeded after a stop sign into the path of a westbound car on Highway 12. Both occupants of the car were taken to hospital while the three occupants of the truck were not hurt. A 38 year old woman driving the truck has been charged.
For more local news, click here!
9:02 am – École Secondaire Notre Dame High School is turning 20 years old. So the school is celebrating with a birthday party to mark this milestone from 12:00 – 3:30 p.m at the school today! Read More.
8:41 am – Students at Red Deer's St. Martin de Porres School are busy with numerous activities and events today. All students from Kindergarten to Grade 5 are taking part in "CREATE" (Children Regularly Engaged Actively to Excel) which includes things such as making prayer beads, juggling, art, puppetry, costume makeup, Lego car racing, cats cradle, finger knitting, ukulele, cooking, zumba, poetry and more. Also, Grade 4 students will visit seniors at the lodge and interview them in regards to the pioneer days, while the School will also host a "Welcome to Kindergarten event tonight. Elsewhere, St. Teresa of Avila School will hold it's Annual Spring Musical this year, "The Granny Awards," a production based on an award show for fairytales. Over 100 students are involved with 70 choir members and 30 cast members performing on stage.
8:13 am – It's a busy day for many local schools today as a Bike Rodeo focusing on bicycle safety is taking place for Grade 2 and 3 students at G.W. Smith Elementary School from 9:15 – 11:45 am. Elsewhere, G.H. Dawe School's "Roots of Empathy" program will have it's year-end party in the Library starting at 10:30 am, while a used book sale and swap continues at Normandeau School during the lunchtime break.
Canada agrees to take part in WTO talks to waive patent protections on vaccines
WASHINGTON — Canada's international trade minister says the federal government will take part in talks to waive the global rules that protect vaccine trade secrets.
Mary Ng made the announcement today in the House of Commons. 
The move puts Canada squarely onside with the United States, which surprised and delighted progressive anti-poverty groups Wednesday when it agreed to the negotiations. 
In theory, a waiver would make it easier for developing countries to import the expertise, equipment and ingredients necessary to make their own vaccines. 
The pharmaceutical industry says a waiver won't have the desired effect and would undermine the development of innovative drugs. 
Other medical experts say a waiver would take too long, and the developed world should focus instead on ramping up existing production. 
This report by The Canadian Press was first published May 6, 2021. 
The Canadian Press
Canada may find it challenging to reach herd immunity from COVID-19, experts say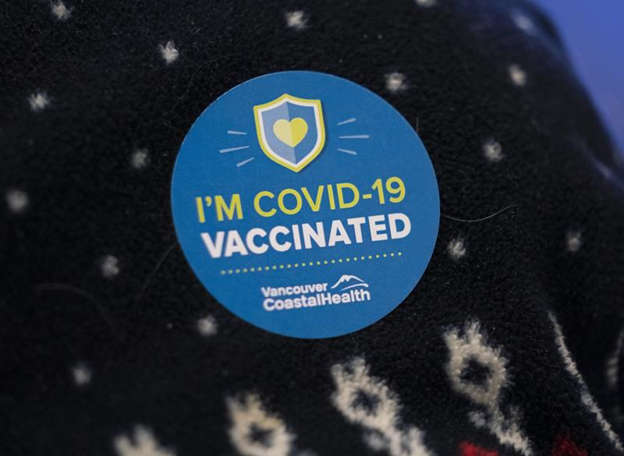 Herd immunity may not be reached in Canada but a return to life similar to that before COVID-19 is possible through immunization, experts say.
Such immunity is achieved when enough people are immune to a virus, either through vaccinations or natural infections or a combination of both.
Prof. Paul Tupper of Simon Fraser University's mathematics department said herd immunity is unlikely to happen with COVID-19 for a few reasons.
The virus is being transmitted worldwide, which means it is reintroduced in different places across borders and immunity through vaccination and infection doesn't last permanently. The vaccines don't seem to be completely effective against some of the new variants, he said.
"So, I think what is more likely to happen is that we end up in a situation like we have with seasonal flu," Tupper said.
"We have to live with the flu, and I think something similar is going to happen with COVID."
The level of immunity among the population also changes with the variants, especially the more transmissible strains, he said.
Sarah Otto, a University of British Columbia professor, said the disease's reproductive rate is hard to pinpoint, which makes it difficult to establish a herd immunity target. Otto is an expert on the mathematical models of pandemic growth and control in the university's zoology department.
The reproductive rate is the number of additional people infected by a single person with COVID-19, which has also changed because of the variants, she said.
Canada might also fall short of herd immunity because people can still get infected after vaccination, even if they are less likely to develop symptoms, she said.
"We don't yet know how effective vaccines are at reducing transmission from person to person and that matters a lot," Otto said.
Vaccinated people are getting fewer infections but those who do can still suffer severe symptoms, she said
"Before the pandemic, we didn't have working vaccines for coronaviruses, so we don't know exactly what the outcomes are going to be. It's very unusual to have a disease with such wildly differing outcomes, with asymptomatic individuals and severely affected long haulers. How are vaccines going to change that mix? We don't really know why the severe cases are so severe."
Tupper said public health guidelines will change as more people get vaccinated.
"But the goal of eradicating COVID just does not appear to be realistic."
Dr. Isaac Bogoch, an infectious disease specialist at the University of Toronto, said vaccines can significantly reduce transmission rates, regardless of whether Canada reaches herd immunity.
"Some communities might have no transmission while other communities, even within the same province, might have some low levels of transmission and it's all based on vaccine status," he said.
"But regardless, we will achieve very, very low rates of transmission in our communities because of vaccination."
Community level immunity is when a virus is not completely eliminated, he said.
"There may be some transmission of COVID-19 but sporadically with small outbreaks or with low levels of transmission, while most people are largely unaffected due to widespread vaccination."
It had been suggested that herd immunity could be reached when about 70 per cent of the population is vaccinated, but now researchers don't know what level of protection is required because of the variants.
Otto said there are more questions than answers at this point.
"With every partial answer we get two or three more questions. These are hard and tricky issues and I wish we were less uncertain, but that is the truth of the matter."
This report by The Canadian Press was first published May 6, 2021.
Hina Alam, The Canadian Press