Around Red Deer May 19th – May 22nd
4:38 pm – The Highway 12/21 Regional Water Services Commission held a groundbreaking ceremony at the Mirror Community Hall today to celebrate the Mirror to Bashaw portion of the Highway 12/21 Regional Water Line. Read More.
3:12 pm – The Lacombe Police Service is seeking the public's assistance in locating 14 year old, Rayona Steele. Rayona is considered as a runaway and was last seen in Lacombe on May 15, 2017. When last seen she was with her Rottweiler dog, "Tank", that may still be travelling with her. Rayona Steele is described as: · Caucasian · 5'3" tall · 119 lbs · Red hair with purple ends · Blue eyes. Contact the Lacombe Police Service at 403-782-3279 if you know where she is.
For more local news, click here!
12:26 pm – RCMP have arrested a man and woman in possession of a large quantity of stolen identification documents after a traffic stop in the Town of Sylvan Lake. Read More.
12:17 pm – Innisfail RCMP are looking into a suspicious incident involving a young student outside John Wilson Elementary School. Read More.
11:46 am – Red Deer property owners can expect to receive their 2017 property tax notices in the mail in the next few days. Read More.
For more local news, click here!
11:01 am – Strong social and family relationships and good mental health are among the goals of programs chosen to receive funding from Red Deer & District Family and Community Support Services (FCSS) for the next three years. Read More.
10:56 am – Earl Dreeshen, Member of Parliament for Red Deer – Mountain View will be speaking to Bill C-46 An Act to amend the Criminal Code (offences relating to conveyances) in the House of Commons today. The Bill deals with proposed changes to impaired driving laws. The speech will take place at approximately 11:30 AM Mountain Time and will be broadcast on CPAC and available online at www.parlvu.parl.gc.ca
10:50 am – The Town of Innisfail has provided an update on it's search for a new C.A.O.. Read More.
For more local news, click here!
10:44 am – Just in time for the Victoria Day long weekend, the Town of Innisfail's new RV Dump Station opens today! Details here.
10:38 am – 48th Avenue construction gets underway in Sylvan Lake on Tuesday, May 23rd. Read More.
10:26 am – As part of the Broadway Avenue/Highway 2A realignment project in Blackfalds, all trees in the area are scheduled to be mulched in the next week. Read More.
For more local news, click here!
10:07 am – Don't forget, Red Deer's Public Market gets underway for another season on Saturday! Read More.
10:00 am – The Woody's RV Marathon is taking place in Red Deer this Sunday! Details Here.
9:46 am – Transit riders make note of the Transit Schedule changes in Red Deer County this Victoria Day long weekend. Details here.
For more local news, click here!
9:41 am – Canada Post has converted all Rural Route addresses in Red Deer County to the 9-1-1 Municipal Address. Read More.
9:37 am – Plenty to do around the City of Red Deer this weekend. Find out more.
9:31 am – It's another busy weekend at Red Deer's Westerner Park. The Hunting Hills High School Graduation May 19th, Parkland Arabian Horse Show May 19-21 and YC Alberta on Saturday, May 20th. Details Here.
For more local news, click here!
9:22 am – RCMP are investigating a robbery at the Tarmack Liquor Store in Rocky Mountain House that occurred on May 14th 2017. Suspects left with an unknown number of liquor bottles. Read More.
9:11 am – Starting Tuesday, May 23rd, parking will be limited in Great Chief Park for the next month while the parking lots are being paved. Read More.
9:07 am – Construction of the 67 Street and Johnstone Drive roundabout and surrounding roadways will resume next week. As a result, there will be traffic impacts in the area. Read More.
For more local news, click here!
9:00 am – Rocky Mountain House RCMP are happy to report that Waylon Frencheater has been located safe and unharmed. Police would like to thank the public for their assistance in this matter.
8:56 am – Rimbey RCMP are asking for the public's assistance to identify a person of interest in the investigation of a minivan theft from the Rimbey Best Western on April 23. Read More.
8:50 am – Heads up Red Deer drivers, there are some road closures planned throughout the City starting on Tuesday, May 23rd. Read More.
For more local news, click here!
8:43 am – The May long weekend kicks off summer, and an increase in drownings in the province. As a result, the Life Saving Society has water safety tips for Albertans before this holiday weekend. Read More.
8:10 am – A ground breaking ceremony will take place at the Mirror Community Hall today to mark the official start of construction on the Mirror to Bashaw Water Transmission Line. The event starts at 2:00 pm and is being hosted by the Highway 12/21 Regional Water Services Commission. Dignitaries attending the event include:
Blaine Calkins, MP, Red Deer-Lacombe
Ron Orr, MLA, Lacombe-Ponoka
Brenda Knight, Highway 12/21 Commission Chairperson
Todd Simenson, Regional Leader, Stantec Consulting Ltd.
8:01 am – It's Graduation Day for Grade 12 students at Red Deer's Hunting Hills High School! The Ceremony starts at 11:00 am at the Centrium & Pavillion in Westerner Park, with the Grand March and Banquet starting at 6:00 pm. Read More.
For more local news, click here!
Women's tennis tour suspends China events over Peng concerns
The head of the women's professional tennis tour announced Wednesday that all WTA tournaments would be suspended in China because of concerns about the safety of Peng Shuai, a Grand Slam doubles champion who accused a former high-ranking government official in that country of sexual assault.
Peng posted her allegations on social media last month.
WTA Chairman and CEO Steve Simon wrote in a statement that he doesn't believe China has addressed Peng's safety "in any credible way."
He said he doubts Peng is not subject to coercion and intimidation.
Simon repeated his call for a "full and transparent investigation — without censorship" into Peng's accusations.
___
More AP tennis: https://apnews.com/hub/tennis and https://twitter.com/AP_Sports
Howard Fendrich, The Associated Press
CNN suspends Chris Cuomo for helping brother in scandal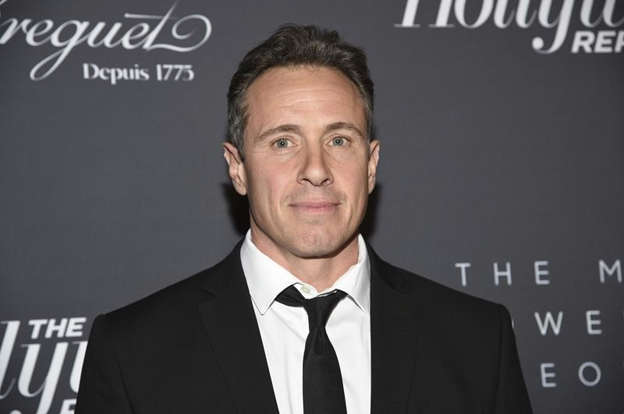 NEW YORK (AP) — CNN indefinitely suspended anchor Chris Cuomo on Tuesday after details emerged about how he helped his brother, former New York Gov. Andrew Cuomo, to face charges of sexual harassment earlier this year.
The network said documents released by New York's attorney general Monday indicated Cuomo took a greater level of involvement in his brother's efforts than CNN executives previously knew.
"As a result, we have suspended Chris indefinitely, pending further evaluation," the network said.
The CNN anchor pressed sources for information on his brother's accusers and reported back to the governor's staff, and was active in helping craft their response to the charges, according to emails and a transcript of his testimony to investigators working for state Attorney General Letitia James. Her office found Andrew Cuomo sexually harassed at least 11 women.
Chris Cuomo previously acknowledged talking to his brother and offering advice when the governor faced harassment charges. But the information released Monday revealed far more details about what exactly Chris Cuomo did. Andrew Cuomo resigned in August to avoid a likely impeachment trial.
Cuomo's program, which airs at 9 p.m. Eastern time on weeknights, averaged 1.3 million viewers, narrowly outpacing Anderson Cooper as CNN's most popular show, according to the Nielsen company. Like many cable newscasts, viewership is down significantly after being swollen during the election year.
Cuomo appeared on his program on Monday night, talking about COVID-19 and politics without mentioning his own issues.
There was no immediate response to a request for comment sent to Cuomo and the lawyer who represented him during this summer's testimony.
Anderson Cooper subbed for Cuomo on his show Tuesday.
During the first two months of the pandemic, Cuomo interviewed his brother on the air a number of times. It was a hit with viewers, although it violated CNN's policy of not having Cuomo report on his brother, and was a programming choice that has grown worse with time and additional revelations.
Chris Cuomo frequently consulted with his brother's aides when Andrew was fighting the charges last May, sometimes disagreeing with their advice.
"This is my brother, and I'm trying to help my brother through a situation where he told me he did nothing wrong," Cuomo testified last July to investigators at the attorney general's office.
He has said he did nothing to influence his own network's coverage of the story.
Cuomo also said he reached out to other journalists to find out whether they were writing stories about his brother, most notably seeking information on what Ronan Farrow of the New Yorker was writing. He acknowledged he didn't tell CNN he was doing this, and characterized his actions as nothing out of the ordinary for a journalist.
Critics have called on CNN to take action following the attorney general's release, with David A. Graham of The Atlantic saying Cuomo should resign — or be fired by CNN if he doesn't.
After it was first revealed last May by The Washington Post that Cuomo had consulted with his brother's aides, CNN released a statement saying that his actions were inappropriate, but it did not discipline him.
Cuomo, a lawyer, is 13 years younger than Andrew Cuomo, who he has described as his best friend. They are the sons of former New York Gov. Mario Cuomo, who was in office from 1982 to 1996.
He worked for several years at ABC News, joining CNN in 2013 as co-host of the network's morning show.
A veteran TV executive, Shelley Ross, wrote a column for The New York Times in September saying Cuomo had groped her at a party 16 years ago. Cuomo told the newspaper that "I apologized to her then, and I meant it."
David Bauder, The Associated Press