Around Red Deer March 29th…….
3:09 pm – Red Deer's Annual Spring Clean Up is set to get underway next week! Read More.
3:05 pm – President of Treasury Board, Minister of Finance, Joe Ceci stopped at the Sheraton Hotel in Red Deer today to address the Alberta Craft Brewing Convention. Read More.
2:50 pm – Lacombe City Council has approved some changes to the Henner Heights Outline Plan. Read More.
For more local news, click here!
11:22 am – An investigation into a fire that destroyed a home west of Red Deer last weekend remains ongoing. Red Deer County District Fire Chief Tom Metzger says the fire began shortly before midnight on Friday, March 24th. He says when crews arrived, they saw flames burning through the roof of the house located just off the C & E Trail. Fortunately however, no one was home at the time and no one was hurt. Metzger says it was a quick knockdown for them but they remained on scene for roughly 8 hours dealing with hot spots. He says City of Red Deer crews also attended with a water tanker and Penhold firefighters provided some relief for them as well. Metzger says the cause of the fire and a damage estimate have yet to be determined.
11:07 am – The Alberta Government is providing $248,250 to four local organizations to help create jobs and diversify Central Alberta's economy. Read More.
10:20 am – Sylvan Lake Town Council has approved a "Natural Areas Management Plan". Read More.
For more local news, click here!
10:13 am – Red Deer County is co-sponsoring a "Wood Energy Workshop on Thursday, March 30th. Read More.
10:01 am – The Town of Sylvan Lake has unveiled a brand new website. You can check it out here!
9:31 am – A suspicious package investigation had RCMP close several streets in downtown Red Deer Tuesday night. Read More.
For more local news, click here!
Boy killed in Brampton fire called 911 to report that he was trapped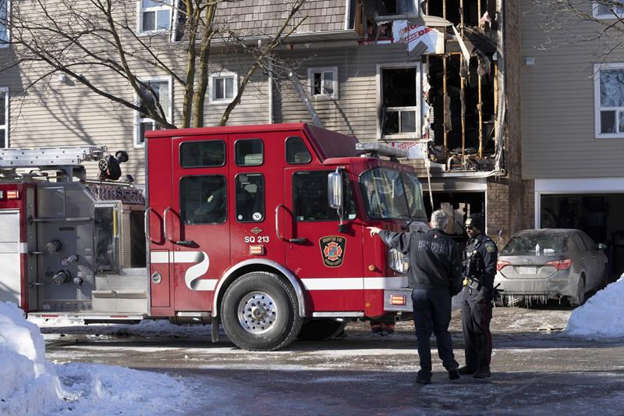 BRAMPTON, Ont. — The mayor of Brampton, Ont., says one of the three boys killed in a house fire Thursday called 911 to report the blaze, but firefighters couldn't get there in time to save the children.
Patrick Brown says the boy told the emergency dispatcher that he was stuck in the house.
Brown says it only took six minutes for fire trucks to reach the burning house, but by then, the home was fully engulfed in flames.
The boys, who have not been publicly named, but who were aged nine, 12, and 15, died after being taken to hospital.
The local fire department and Office of the Fire Marshal are investigating.
Peel Police Const. Akhil Mooken said Thursday that a mother left her home that morning to drop a younger child off at school, and returned to find the house engulfed in flames.
It's one of five fatal fires across Ontario that have together claimed 15 lives so far this month.
The Office of the Fire Marshal, which is tasked with investigating such fires in the province, said the numbers of both fatal fires and deaths have dipped compared to January of last year, but there are significantly more deaths than in January 2020.
This report by The Canadian Press was first published Jan. 21, 2022.
The Canadian Press
Alberta RCMP investigating after child found wandering on highway near St. Paul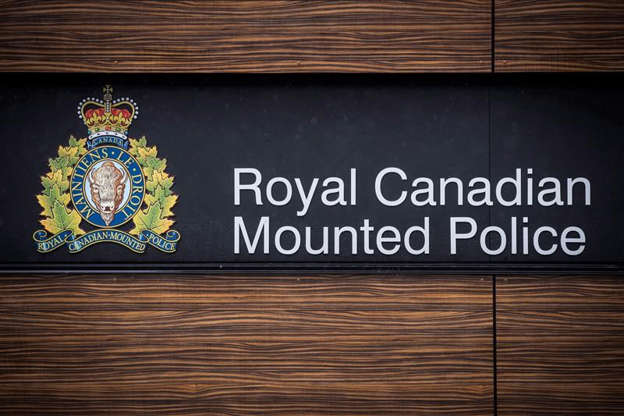 ST. PAUL, ALBERTA — Alberta RCMP say they are investigating after a child was found wandering on a highway near a town northeast of Edmonton earlier this week.
Police in St. Paul say in a news release that they received a report about the child at about 9:30 a.m. Tuesday.
They say a concerned motorist found the child on Highway 881 near Township Road 582 and brought the child to the RCMP detachment.
Police say they have started an investigation and are looking for dashcam footage from the area on Tuesday morning.
Earlier this week, St. Paul Education issued a statement on its website saying it was investigating after kindergarten student remained on a bus after it was returned to the driver's yard following morning drop off.
They say the child left the bus and found their way to a road in a rural area, where a concerned citizen intervened and took the child to the RCMP.
"Drivers are trained to do a mandatory walk through of their bus to ensure it is empty before leaving it," said the statement from board chairwoman Heather Starosielski and Glen Brodziak, superintendent of schools. "Our initial review indicates this was not done."
They said the driver has been removed from his duties pending an investigation.
The statement said schools also typically call home to confirm any student absences.
"Our normal procedure is for schools to start to make in-person phone calls at 8:45 a.m. each day beginning with the youngest children first," it said. "The delay in noting the absence was in part due to the large number of absences that day in the school as a result of several buses not running due to varying road conditions."
The statement said the school division is reviewing its transportation practices as well as its student absence reporting process.
"We will also fully co-operate should there be an RCMP investigation," it added.
They said they are thankful for the safe return of the child and the quick response from the concerned citizen.
Environment Canada shows the temperatures in the area hovered around -24 C on Tuesday.
This report by The Canadian Press was first published Jan. 21, 2022.
The Canadian Press