Around Red Deer March 21st……
2:30 pm – Yesterday, RCMP issued a media release in which three accused's were identified as being charged with 88 offences. Since that release, Ponoka RCMP have learned that Miles Appenrodt was not involved in the offences whatsoever and is in fact, a victim of identity theft. When arrested, the male – whose name cannot yet be released – produced an Alberta drivers license to police in the name of Miles Appenrodt and held himself out to be that person for the duration of his time in custody. The RCMP deeply regrets this error and apologizes to Mr. Appenrodt for the difficulties this has caused. We are doing all we can to remove any re-posts of the original publication from social media and we are issuing this media release to ensure that its message gets to all forms of media that posted our original statement. The RCMP has now correctly identified the male responsible and a warrant is being sought. The charges will now include personation and possession of identity document, in addition to the original offences.
12:20 pm – After Alberta's Education school projects announcement this morning, St. Patrick's Community School is one of seven schools on the list to undergo a modernization. "We are truly grateful for the tireless lobbying from our Senior Administrators and Board Members to the government over the past five years. The announcement of this modernization is wonderful news for all of our students, families and staff. We are excited about the collaborative spaces this will provide our students and teachers, which will enhance their learning environments. We feel very blessed to have been chosen as one of the seven schools in the province to receive this news," said Principal, Terri Lynn Mundorf at St. Patrick's Community School. "We are very excited about this announcement. St. Patrick's Community School has been our number one capital priority for many years as it's currently at 730 students or 130% capacity. It needs more effective learning spaces for students," said Board Chair Guy Pelletier at Red Deer Catholic Regional Schools. A specific dollar amount for the modernization is not yet known but Pelletier estimates it could be in the $8-10 million range. He hopes to see the modernization complete within two years.
11:45 am – A retirement has lead to the naming of a new Associate Superintendent for the Red Deer Public School District. Read More.
10:18 am – More Red Deerians can now keep chickens in their yard. Read More.
For more local news, click here!
8:56 am – St. Thomas Aquinas Middle School will host an Exhibition of Learning for parents and the community on March 21 from 1:30 – 2:30 p.m. at the  Red Deer College Library. Grade 9 students at St. Thomas Aquinas Middle School have teamed up with the Biology Department and Library at Red Deer College for a Biology/Biodiversity project-based learning experience. Students will demonstrate their knowledge of biological interactions by presenting posters and showcasing puzzle pieces created through project-based-learning. People will have an opportunity to ask students about their projects, their learning experience, and project-based learning in general. Research shows that students feel a greater sense of ownership of their work when they know it will have an audience beyond their teachers.
8:50 am – What do a non-profit greenhouse in Manitoba, a community fruit orchard in Saskatchewan, a farmer's potluck mixer in Alberta, and an historical farming exhibit in British Columbia have in common? They are examples of community projects funded by the Peavey Mart Community Agricultural Grant. Since 2013, non-profit groups have received more than $180,000 from the grant, which funds ideas that promise to strengthen towns or cities through community agriculture. This year, a $50,000 grant is up for grabs. "We want people to build on their great ideas by getting community support and feedback, and putting those ideas into plans," say Jest Sidloski, director of customer experience for Peavey Industries. "A good idea for a community initiative won't succeed unless it has a good plan." Sidloski says the grant typically does not fund buildings or renovations. "The focus is on operating community agriculture." The application form is available on the Peavey Mart website, and applications are accepted until May 31.
8:25 am – Father Henri Voisin School will host an Exhibition of Learning for parents and the community on March 22 from 5:30 to 6:45 p.m. The Exhibition of Learning will showcase students' project-based learning and hard work over the past year. Grade 1-5 students will share their new discoveries through cross-curricular projects by demonstrating their authentic learning experiences at this event based on curriculum and 21st Century competencies. "This event is a testimonial to the authentic and engaging learning experiences that our students experience through Catholic education," says Rob Coumont, Assistant Principal. "During this evening, students have the opportunity to share with guests the process and journey of their learning through the different projects they created." All are invited to walk around and engage students in conversation about their innovative projects.
Canada agrees to take part in WTO talks to waive patent protections on vaccines
WASHINGTON — Canada's international trade minister says the federal government will take part in talks to waive the global rules that protect vaccine trade secrets.
Mary Ng made the announcement today in the House of Commons. 
The move puts Canada squarely onside with the United States, which surprised and delighted progressive anti-poverty groups Wednesday when it agreed to the negotiations. 
In theory, a waiver would make it easier for developing countries to import the expertise, equipment and ingredients necessary to make their own vaccines. 
The pharmaceutical industry says a waiver won't have the desired effect and would undermine the development of innovative drugs. 
Other medical experts say a waiver would take too long, and the developed world should focus instead on ramping up existing production. 
This report by The Canadian Press was first published May 6, 2021. 
The Canadian Press
Canada may find it challenging to reach herd immunity from COVID-19, experts say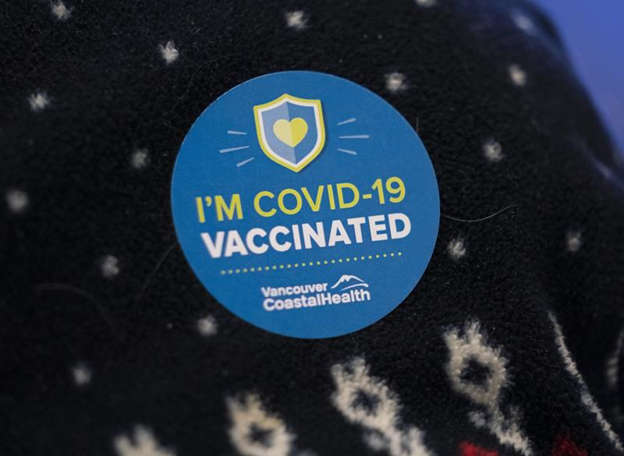 Herd immunity may not be reached in Canada but a return to life similar to that before COVID-19 is possible through immunization, experts say.
Such immunity is achieved when enough people are immune to a virus, either through vaccinations or natural infections or a combination of both.
Prof. Paul Tupper of Simon Fraser University's mathematics department said herd immunity is unlikely to happen with COVID-19 for a few reasons.
The virus is being transmitted worldwide, which means it is reintroduced in different places across borders and immunity through vaccination and infection doesn't last permanently. The vaccines don't seem to be completely effective against some of the new variants, he said.
"So, I think what is more likely to happen is that we end up in a situation like we have with seasonal flu," Tupper said.
"We have to live with the flu, and I think something similar is going to happen with COVID."
The level of immunity among the population also changes with the variants, especially the more transmissible strains, he said.
Sarah Otto, a University of British Columbia professor, said the disease's reproductive rate is hard to pinpoint, which makes it difficult to establish a herd immunity target. Otto is an expert on the mathematical models of pandemic growth and control in the university's zoology department.
The reproductive rate is the number of additional people infected by a single person with COVID-19, which has also changed because of the variants, she said.
Canada might also fall short of herd immunity because people can still get infected after vaccination, even if they are less likely to develop symptoms, she said.
"We don't yet know how effective vaccines are at reducing transmission from person to person and that matters a lot," Otto said.
Vaccinated people are getting fewer infections but those who do can still suffer severe symptoms, she said
"Before the pandemic, we didn't have working vaccines for coronaviruses, so we don't know exactly what the outcomes are going to be. It's very unusual to have a disease with such wildly differing outcomes, with asymptomatic individuals and severely affected long haulers. How are vaccines going to change that mix? We don't really know why the severe cases are so severe."
Tupper said public health guidelines will change as more people get vaccinated.
"But the goal of eradicating COVID just does not appear to be realistic."
Dr. Isaac Bogoch, an infectious disease specialist at the University of Toronto, said vaccines can significantly reduce transmission rates, regardless of whether Canada reaches herd immunity.
"Some communities might have no transmission while other communities, even within the same province, might have some low levels of transmission and it's all based on vaccine status," he said.
"But regardless, we will achieve very, very low rates of transmission in our communities because of vaccination."
Community level immunity is when a virus is not completely eliminated, he said.
"There may be some transmission of COVID-19 but sporadically with small outbreaks or with low levels of transmission, while most people are largely unaffected due to widespread vaccination."
It had been suggested that herd immunity could be reached when about 70 per cent of the population is vaccinated, but now researchers don't know what level of protection is required because of the variants.
Otto said there are more questions than answers at this point.
"With every partial answer we get two or three more questions. These are hard and tricky issues and I wish we were less uncertain, but that is the truth of the matter."
This report by The Canadian Press was first published May 6, 2021.
Hina Alam, The Canadian Press