Around Red Deer June 1st – 4th…..
10:51 am – RCMP have wrapped up a multi-pronged property crime investigation in Red Deer. Read More.
10:45 am – Red Deer's Westerner Park is a busy hive of activity over the next several days. The Southside RV Centre Spring Event continues until Sunday, while the RDC Convocation Ceremonies take place on Friday, June 2nd. Meantime, the West Central 4H Regional Horse Show runs June 2 – 4, while the Red Deer 4H Beef Show runs June 2 – 5. Read More.
10:36 am – From Art Shows, to Live Theatre, a downtown Scavenger Hunt and fundraising Walks for Muscular Dystrophy and Arthritis, there's lots going on in Red Deer over the next several days. Details Here.
For more local news, click here!
10:26 am – STARS Air Ambulance helicopters can now land at the Hospital in Didsbury! Read More.
10:19 am – Red Deer's Blue Grass Sod Farms Central Spray Park and the Recreation Centre outdoor pool open for the season today! Read More.
10:16 am – A Boil Water Advisory is in place for several addresses on Red Deer's South Hill near Taylor and 32nd Street. Read More.
For more local news, click here!
10:07 am – Tips from the public have helped Red Deer RCMP make several arrests in our city over the past week. Read More.
10:01 am – École Camille J. Lerouge School Grade 9 students are working in conjunction with Kevin Traptow, owner of the "Cool Beans Coffee Company" to launch an initiative called "Pay Ahead for Daily Bread." The aim of the project is to encourage Red Deerians to pre-pay for various food or drink items at the Cool Beans Coffee bus so that when someone in need stops by the coffee shop, there is a cup of warm coffee or a small snack available for them to have free of charge. On Friday, June 23 from 11:30 a.m. – 2:00 p.m. Grade 9 students will be at Cool Beans Coffee Company to serve coffee and lunch to its patrons while encouraging the citizens of Red Deer to "Pay Ahead for Daily Bread."
9:46 am – The Aboriginal Voices on Housing Network (AVOHN) is excited to launch the findings of its Gap Analysis on Housing supports for Aboriginal people in the city of Red Deer. The report entitled Red Deer Aboriginal Housing Gap Analysis: Towards an Aboriginal Strategy on Housing, is having an official launch at the Snell auditorium on June 2nd from 2:30 – 3:30. The launch includes representatives from 4 levels of government and will include a presentation by the researcher, Linda Many Guns of the University of Lethbridge, on her findings and recommendations.
For more local news, click here!
9:32 am – On May 31st, the House of Commons Standing Committee on Industry Science and Technology, for which Red Deer – Mountain View MP Earl Dreeshen serves as Vice Chair, tabled its report on the state of Canada's manufacturing sector. The report, titled The Canadian Manufacturing Sector: Urgent Need to Adapt, included an overview of the issues currently facing the manufacturing industry. According to the Canadian Manufacturers & Exporters, the industry has seen a notable drop in employment over the past decade.
9:25 am – Heads up Red Deer drivers! There will be some road closures throughout the city this weekend to be on the lookout for. One for Saturday's Market and the other for the Hudson's Heart project on Sunday. Details Here.
9:17 am – Red Deer College invites central Albertans to celebrate the best films of the year at Film Works 2017. This annual event features films created by RDC's latest student actors, directors, cinematographers and all-around filmmakers. Show times are 7 pm on Friday, June 2nd and Saturday, June 3rd at the Welikoklad Event Centre.
For more local news, click here!
9:03 am – RDC grads will celebrate their achievements at the 53rd Annual Convocation Ceremonies at the Parkland / Prairie Pavilions in Westerner Park on Friday, June 2nd!
8:52 am – Grade 6 – 9 students from St. Thomas Aquinas Middle School in Red Deer will perform what they have learned this school year in a year-end band concert. It's from 7 – 8 pm at the school tonight!
8:27 am – Students at Annie L. Gaetz Elementary School in Red Deer will take some time today to enjoy a Bike Roadeo. This means all students will bring their bikes and ride through a course. Elsewhere, the Lindsay Thurber Choral Music Program presents One World, One Song. It's their year end choir concert with tickets available at the Lindsay Thurber bookstore or at the door for $10. On Friday night, Hunting Hills High School has their 9th Annual Advanced Placement and International Baccalaureate Art programs show. This runs from May 24 – June 17, with the opening reception on June 2nd.
Experts call on Canada to use COVAX doses of AstraZeneca or give them back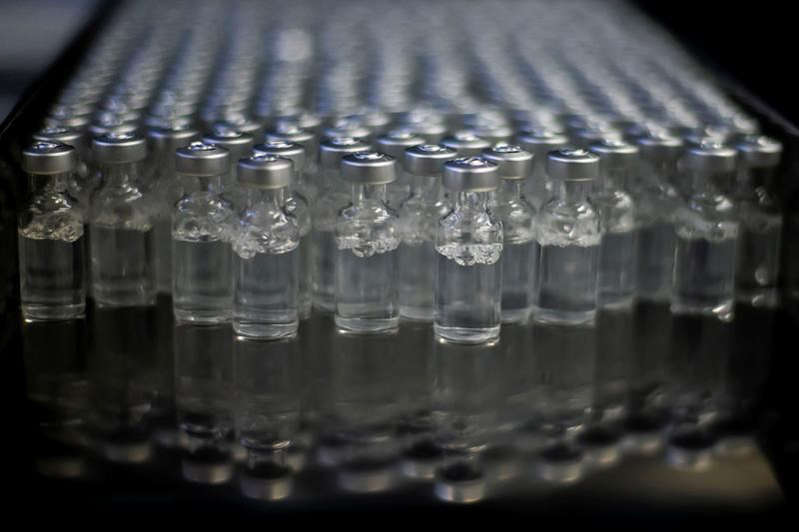 OTTAWA — Some health experts are questioning Canada's decision to accept thousands of doses of the Oxford-AstraZeneca vaccine from a global vaccine-sharing alliance, only to have them sit in freezers in an Ontario warehouse.
More than 655,000 doses of AstraZeneca arrived in Canada through the COVAX initiative Thursday even as most provinces have temporarily paused their use for first doses amid supply issues and the potential risk of rare blood clots.
It is the first time vaccines have been delivered to Canada without immediately being distributed to provinces and territories, because Ottawa isn't yet clear who wants them.
"Depending on how and when the provinces want to use them, they can either have them all now, have them on a scheduled delivery, we can hold (them) for a couple of weeks," said Maj. Gen. Dany Fortin at a vaccine briefing Thursday.
As of May 8, 2.16 million Canadians had been given one dose of AstraZeneca. With enough Pfizer-BioNTech and Moderna coming to vaccinate everyone who hasn't yet been given a first dose, the main use of AstraZeneca in Canada going forward would be for second doses.
But even that is in doubt, as a United Kingdom study looking at mixing and matching vaccines might indicate the second dose should be Pfizer or Moderna. Preliminary data this week showed doing so was safe, but how effective it was to mix them won't be known until June.
Health Minister Patty Hajdu defended accepting the doses even though they were going to be stored for now, saying there's no indication yet provinces won't use them for second doses.
"Obviously, we're monitoring this very closely, and my expectation is that doses of vaccine, regardless of the variety and type, don't go to waste," she said.
Fortin said he is preparing advice to cabinet on what to do with the doses that aren't immediately wanted but wouldn't go into detail.
"There are a range of options that we continue to investigate, the contingencies and a number of things to include what we would do with future doses," he said.
Dr. Irfan Dhalla, an internal medicine specialist in Toronto, said Canada needs to make those decisions immediately.
"We should definitely not be keeping doses of the AstraZeneca vaccine in freezers while thousands of people are dying every day in India, and other countries around the world and are desperate to receive a highly effective vaccine," he said.
Canada has been criticized before for being the only G7 country taking doses from COVAX, which was designed as a vehicle for wealthier nations to help low and middle-income nations get access to COVID-19 vaccines. Prime Minister Justin Trudeau has defended the practice, saying COVAX was designed as a way to both buy and share doses and Canada is doing nothing wrong.
Dhalla said in an ideal world vaccinations would happen equally everywhere, but he said practically that was never going to happen.
"We know that high-income countries are going to vaccinate more quickly than low-income countries," he said. "But it is unconscionable to then not use the vaccine that we have. Either we use it, or we send it to places where it can be used and we need to do that now."
NDP health critic Don Davies said Canada needs to return the COVAX doses immediately.
"When they first decided to do it there was an immediate reaction from all sorts of sources," he said. "It didn't make sense then and it's case closed now."
Dr. Alan Bernstein, the president of the global research organization CIFAR and a member of Canada's national vaccine task force, said it might make practical sense to wait until the second-dose question is answered by the U.K. study.
"I think that we wouldn't want to be caught with having given away doses (if) we ultimately will regret that literally two or three weeks later," he said.
But Bernstein said as soon as that data comes in, the decision must be made, and then if we aren't using the doses, they need to be given back to COVAX immediately.
This report by The Canadian Press was first published May 14, 2021.
Mia Rabson, The Canadian Press
Canadians divided on sending Team Canada athletes to the Tokyo Olympic Games: poll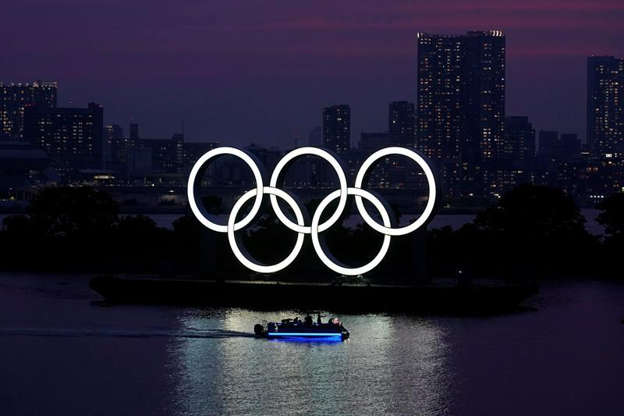 OTTAWA — A new poll by Leger and the Association of Canadian Studies suggests the country is divided over plans to send athletes from Canada to the upcoming Olympic Games in Tokyo as Japan grapples with climbing COVID-19 cases.
Forty-two per cent of those surveyed said they don't think Canadian athletes should compete in the Tokyo Games — delayed by a year due to the pandemic — while 39 per cent said Team Canada should attend.
When asked if they think competing in the games will be safe, 46 per cent of people said no, 35 per cent said yes and 19 per cent were not sure.
This torn perspective of Canadians could help give government officials, who will make the final call on whether athletes indeed take part in the Games, a way out, says Leger executive vice-president Christian Bourque.
"Canadians are so divided, certainly not convinced it's safe for athletes, so it's as if they're saying, 'If we decided to go, OK, and if we decide not to go, fine,'" Bourque said.
He added that he was surprised by these results.
"Usually it's something that Canadians like to celebrate, whether it's Summer or Winter Olympics, just to see the Maple Leaf out there competing, it always gets huge ratings on TV, so I would have assumed that there would be more of a willingness to say, 'Let's start enjoying ourselves again, including the Olympics,'" he said.
"But it seems again Canadians are prudent, careful, measured in how they answered the survey."
The survey questioned 1,529 Canadians and 1,003 Americans online between May 7 and May 9. It cannot be assigned a margin of error because internet-based polls are not considered random samples.
If governments are concerned about Canadians being upset about athletes jumping the queue for their COVID-19 vaccines, they need not be.
More than six in 10 respondents said they believe Canadian athletes should be prioritized for vaccines in Canada.
Athletes aren't required to be vaccinated to participate in the Games, however Pfizer and BioNTech announced earlier this month they would be donating COVID-19 doses to inoculate athletes and officials preparing for the Tokyo Games.
The Canadian Olympic Committee has said it believes it will have access to these donated vaccine doses as part of an International Olympic Committee initiative.
Heritage Minister Steven Guilbeault was not available for an interview Friday, but his spokeswoman, Camille Gagne-Raynauld, said federal officials are closely monitoring the status of the pandemic and its effect on the Tokyo Games.
The government is working closely with its sport partners and with the support of the Canadian Embassy in Tokyo, Gagne-Raynauld said.
"The priority remains the health and safety of our athletes, coaches and support staff."
The results from the poll of U.S. residents suggest our neighbours to the south are far more comfortable with the idea of sending their athletes to Japan for the Games, which open July 23.
A 55 per cent majority indicated they want American athletes to attend the games compared to only 20 per cent who said they should not, and more than half of U.S. respondents said they think it will be safe to compete.
Bourque said this isn't surprising, because Americans overall have been far less favourable toward imposed public health closures and restrictions over the last year according to his firm's polling.
"They've always had very much more of a laissez-faire attitude toward everything pandemic-related, compared to Canadians. In their case, a majority are saying, 'Yes, we should go and yes, it's safe.'"
A state of emergency in Tokyo and Osaka was extended earlier this week to more parts of the country as sports and health officials around the world continue to monitor the evolving situation on the ground.
Anti-Games sentiments have been gaining ground in Japan, where only about two per cent of the population has been vaccinated.
On Friday, a petition calling for the Olympics to be cancelled "to protect our lives" with more than 350,000 signatures was submitted to Tokyo Gov. Yuriko Koike. The petition says money spent on the Games would be better used on people in financial need because of the pandemic.
On Thursday, Japan reported 6,800 new coronavirus cases, increasing its total to 665,547 with 11,255 deaths.
Meanwhile, the Leger and Association for Canadian Studies survey also looked at Canadians' travel plans for the summer and for the remainder of the year. The results suggest a majority of Canadians plan to stay put and are not ready to get back on airplanes or travel to the U.S. any time soon.
These results mirror those from surveys of Canadians' travel plans conducted last year, Bourque said — which he equated to a kind of "Groundhog Day."
"I think Canadians will remain very careful of what plans they're making," he said.
"A lot of people too don't fully trust they will get refunded if they reserve now and cancel later, so this is probably not helping Canadians say, 'Let's plan for the fall, let's gamble on (the pandemic) being fine by then.' So there's a bit of a wait and see."
This report by The Canadian Press was first published May 15, 2021.
— With files from The Associated Press and Lori Ewing, The Canadian Press
Teresa Wright, The Canadian Press