Around Red Deer June 19th…..
2:22 pm – On June 10th, the Lacombe Police Service in conjunction with the Alberta Sheriffs conducted roadside check stops at various locations in Lacombe as part of the Enhanced Alberta Check Stop Program. Hundreds of vehicles were stopped with some drivers getting charged or receiving tickets. Read More.
2:16 pm – On June 15th, Lacombe Mayor Steve Christie joined members of Council, City staff and special guests at the annual Volunteers of Distinction ceremony at the Lacombe Memorial Centre. The event honoured and thanked citizens, both past and present, who have volunteer their time on the City's various boards, committees and commissions. Read More.
1:52 pm – Thanks to a tip from the public, the fifth wheel trailer that was stolen from a locked compound in Queens Business Park the evening of June 3rd has been recovered. Read More.
For more local news, click here!
1:46 pm – Red Deer RCMP took two men into custody the morning of June 16th after an attempted personal robbery in the Riverside Meadows neighbourhood. Read More.
1:39 pm – The Town of Blackfalds has big plans to celebrate Canada 150 on July 1st! Details Here.
10:34 am – Starting today and running all week, workers with the Town of Innisfail will begin spraying weeded areas around the community. Read More.
For more local news, click here!
10:17 am – The City of Lacombe is set to celebrate Canada's 150th Birthday in grand fashion on July 1st! Find Out More.
9:53 am – Have a young man in the house interested in playing some football this year? Red Deer Minor Football is holding an Open House at Rosedale Park from 6 – 8 pm tonight! Read More.
9:39 am – For the second day in a row, Rocky Mountain House RCMP and Clearwater Fire received a request for help on the North Saskatchewan River on Saturday, June 17th. A canoe had capsized near the big horn dam and stranded two men on logs in the river. Read More.
For more local news, click here!
9:10 am – Rocky Mountain House RCMP and Clearwater Fire received a request for help on the North Saskatchewan River on Saturday, June 17th after a canoe had capsized near the Saunders Recreation Area. The incident caused two men to be stranded on logs in the river. Read More.
8:51 am – Lots of Road Rehabilitation work throughout the City of Red Deer today. Here's Where.
8:43 am – The Parkland Mall Mosaics of Hope fundraiser completed its seventh successful year this spring, raising a total of $22,500 for central Alberta charities. As a result, the United Way of Central Alberta, Shalom Counselling Centre, and Ronald McDonald House Charities Central Alberta have each received $7,500.
For more local news, click here!
8:28 am – Ponoka RCMP are looking for 44 year old Blair Hinkley. Hinkley is wanted in connection with an assault on a woman at a rural residence in Ponoka County June 8th. Read More.
8:14 am – It's Kindergarten Graduation Day at École Our Lady of the Rosary School in Sylvan Lake today!
7:59 am – Students of Mattie McCullough Elementary School in Red Deer will enjoy a year end family BBQ this evening! The event will feature a guest appearance from Terry Grant from Man Tracker. He will be signing autographs and selling colouring books to help raise money for the school's Access For All playground. The colouring books were illustrated by one of the student's parents! The BBQ runs from 5 – 7 pm.
For more local news, click here!
Media experts agree action is needed, but urge caution on how streaming is regulated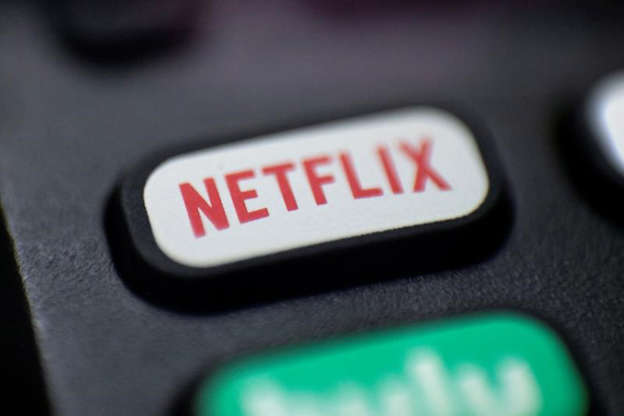 OTTAWA — The Liberals have promised to quickly reintroduce legislation aimed at reforming the Broadcasting Act, which has media experts cautioning the government against bringing newer media platforms under an old regulatory framework.
"I think everyone agrees that it's an older piece of legislation that doesn't fully reflect the environment that we live in," said Michael Geist, a University of Ottawa law professor and the Canada Research Chair in internet and e-commerce law.
The Liberal government introduced a bill, known as C-10, in November 2020 that would bring global online streaming companies, such as Netflix and YouTube, under the Broadcasting Act. It came under intense criticism over whether it would regulate user-generated content. The bill died in the Senate when Parliament was dissolved for the September election.
While its risks to the free speech of Canadians got the most attention, if the promised new legislation resembles Bill C-10, then several of its features would have a significant effect on Canada's cultural industries.
On-demand streaming services — for streaming music, television and movies — would be obligated to provide funding to Canadian content as well as actively promote it, including work by marginalized and under-represented groups, through what are called discoverability requirements.
This could include a requirement for a streaming service to highlight Canadian content through its recommendation tools, such as personalized music playlists or curated film selections.
The Canadian Radio-television and Telecommunications Commission (CRTC) supervises traditional broadcasters and enforces federal policies. This new legislation would empower the CRTC to do the same for online media services but is vague when it comes to how the regulatory body would perform that function. Critics have called this an unrealistic overreach, questioning how the CRTC could monitor all content published on the internet.
Gerry Wall, president of consulting firm Wall Communications, produced a study on the economic effects of music streaming for the federal government in 2018, and has recently completed a second study which is forthcoming.
Wall and Geist both said that setting discoverability requirements on streaming services is not easily done for several reasons.
Geist said the notion of discoverability in Canada emerged at a time when traditional broadcasters would prioritize content from the United States over Canadian content because it was more profitable. Today, on-demand streaming services operate under a different business model and are incentivized to cater their catalogue to the subscriber's preferences.
Using Netflix as an example, Geist said, "If people are interested in Canadian content … it's clearly in Netflix's interest to provide them with that Canadian content to keep them as subscribers."
He added that Canadian content is not hard to find in that anyone can type "Canada" in the streaming platform's search bar and will find a suite of Canadian materials.
Geist and Wall both said that bringing discoverability to streaming services triggers a thorny debate on how Canadian content is defined today. "That's a fundamental problem, I think, that needs to be addressed," said Wall.
The Broadcasting Act sets out criteria to define what makes a cultural work Canadian. For music, what's known as the MAPL system determines whether a musical work is Canadian if it fulfils enough conditions, like whether a song is performed by a Canadian, or if the piece was recorded in Canada.
Geist referred to this as a "tick-box exercise" that may not be equipped to fully capture the complexity of a television production that involved mostly Canadians but fails to meet the criteria because a funder was not Canadian.
"I think any sort of honest assessment about what certified Canadian content means is that it's just as likely to come up with a cop show where Toronto is designed to look like New York, as it is to come up with something that people would view as genuinely Canadian," said Geist.
The way listeners access music through on-demand streaming is unlike the one-to-many distribution method of radio, where there was a single linear schedule of programming, said Wall. On a streaming service, the catalogue of music is accessed by users on-demand and simultaneously.
"You could break up the 24-hour day and say, 'This much of your time has to be spent providing Canadian content on that.' But how would that work in the streaming world?" he said.
Music streaming services can push music to a user through personalized and curated playlists, a process that is largely driven by a platform's proprietary algorithms. Making Canadian artists more discoverable by granting the CRTC access to a streaming service's algorithms is a "very poorly conceived notion," said Wall.
Andrew Forsyth is a consultant to MRC Data, formerly Nielsen Canada, a marketing data and audience insights firm. He said the government must figure out how it can properly regulate this newer media environment — a difficult task.
Wall and Geist both agree that while the Broadcasting Act needs updating, the tension is in how that is accomplished.
Wall said he does not think it's a good idea to try folding in new services and technologies into a framework designed for older means of communication that are fundamentally different.
That sentiment was echoed by Peter Menzies, senior fellow with the Macdonald-Laurier Institute and past CRTC vice-chair.
"The idea behind the broadcasting industry is the government is licensing people to use a Crown asset," he said. "That's something the Crown owns; it can set the rules for its use. The Crown doesn't own the internet, but it's pretending that it does."
In the world of radio, the CRTC was able to compel stations to help subsidize Canadian content by collecting prescribed amounts and transferring it to funding and granting bodies like Foundation to Assist Canadian Talent on Records (FACTOR) and the Canadian Music Fund.
"It all depended on a licensing system," said Wall. "Well, are you going to license Spotify? How are you going to do that?"
If the goal is to ensure streaming companies contribute to these subsidies, Menzies said this can be done by other means "without pretending that the internet is broadcasting."
Both Menzies and Forsyth said that creating a level playing field between on-demand streaming services and traditional broadcasters can be better achieved by imposing a tax on streaming services.
"You don't have to regulate the internet. Carve out the companies that you want to get money from," said Menzies.
Forsyth said the entire Canadian music industry exists because the Broadcasting Act allowed for it to flourish. "I think the problem is that the beast has been built," he said, referring to the act and all the business generated by it. Revising the act will in turn affect the country's system of funding, support and exposure for Canadian entities, he said.
"As a starting point, the user-generated content piece has to be out," said Geist, because it fundamentally involves regulating the speech of Canadians.
He added that the legislation in its previous form was too vague and left too many details for the CRTC to decide.
Wall said he thinks the Heritage committee's list of witnesses should be opened so that digital-first creators can have their voices included in the discussion. "I don't think they ever had any input into this act, and they're the future," he said.
Menzies said, "The hope is that they breathe deeply, take a long look at things and figure out what is it you really want to get out of things and what's the best way to get there? Because Bill C-10 sure wasn't it."
This report by The Canadian Press was first published Nov. 27, 2021.
———
This story was produced with the financial assistance of the Facebook and Canadian Press News Fellowship.
Erika Ibrahim, The Canadian Press
Indigenous leaders denounce Quebec Premier Legault as 'paternalistic,' 'arrogant'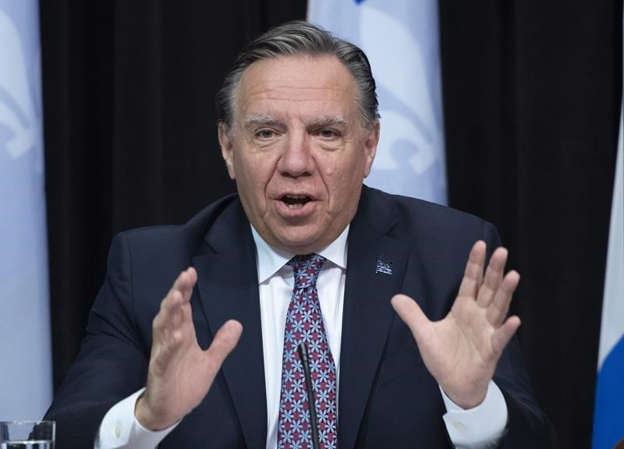 MONTREAL — Indigenous leaders in Quebec on Friday denounced Premier François Legault for his decision not to meet with them during a two-day economic summit in Montreal.
Ghislain Picard, chief of the Assembly of First Nations Quebec-Labrador, criticized Legault for speaking with reporters after the speech and for not meeting with Indigenous leadership.
"He did not have time to meet with the chiefs, but he did have time to speak to the media," Picard said at the conference, called the Grand Economic Circle of Indigenous People and Quebec.
Picard said Legault was in "electoral mode," adding that the premier's refusal to meet in person with the chiefs "shows a certain level of arrogance."
Indigenous leaders said Legault had only planned to deliver remarks to the gathering but then finally agreed to take three questions at the end of his speech from those in attendance.
Réal McKenzie, chief of the Innu Matimekush-Lac John of Schefferville, Que., asked Legault about royalties owed to Indigenous Peoples in exchange for the use of their lands. John Martin, chief of the Micmacs of Gesgapegiag, asked the premier about First Nations communities being excluded from accessing natural resources.
Neither chief said they were satisfied with the premier's responses.
The two-day event, which concluded Friday, aimed to bring Indigenous and non-Indigenous business people together.
During his speech, Legault announced a $10-million investment over five years for First Nations Executive Education, a program based at HEC Montréal business school.
Earlier Friday, Indigenous Affairs Minister Ian Lafrenière announced a $3.3-million investment for a hotel project in Kahnawake, south of Montreal.
This report by The Canadian Press was first published Nov. 26, 2021.
———
This story was produced with the financial assistance of the Facebook and Canadian Press News Fellowship.
The Canadian Press