Around Red Deer June 13th…..
3:10 pm – Good news to pass along regarding a missing Red Deer man. RCMP say 37 year old Michael Ginter has now been located. Mounties thank the public for their assistance.
3:05 pm – In response to citizen concerns, Lacombe City Council has approved amendments to the Nuisance Bylaw to regulate multi-day garage sales within the city and to provide enforcement on a complaint basis. Read More.
For more local news, click here!
3:00 pm – Lacombe City Council has accepted City administration's recommendation to extend the expiration time for the urban hen licenses issued in 2017 to December 31, 2018. Read More.
2:54 pm – In an effort to provide consistency and formalize how public inquiries made to elected officials are processed, Lacombe City Council has approved a Citizen Request and Response Policy. Details Here.
2:43 pm – Game Changers Canada Presents Summer Clash Against Cancer on Saturday, August 12, 2017 in the Stockmens Pavilion at Western Park. It's an official community event for the Alberta Cancer Foundation with 5% of overall ticket sales (Minimum of $4,000) to benefit the Central Alberta Cancer Centre in Red Deer. The $20.17 general admission bleacher tickets along with the remainder of the non-VIP tickets will be available to the public this Friday, June 16th starting at 10am through ticketsalberta.com or by calling 1-866-340-4450.
For more local news, click here!
1:46 pm – Registrations are now being accepted for the 9th Annual Berry Architecture Community Wellness Ride taking place on August 19th, 2017 in Red Deer. The event is in Support of Canadian Mental Health Association (CMHA)-Central Alberta Region and Central Alberta Brain Injury Society (CABIS). The registration fee is $25.00 and minimum pledge amounts are required based on the distance being ridden. Click here for more info or to register.
1:22 pm – Red Deer RCMP are investigating the theft of a fifth wheel trailer from a locked compound in Queens Business Park the evening of June 3rd. Details Here.
12:59 pm – A new financial framework that will help guide The City in making decisions about its finances was approved by City Council on June 12th. Read More.
For more local news, click here!
11:22 am – At Monday night's regular City Council meeting, Council formally adopted the High Intensity Residential Fires (HIRF) response time guidelines for Red Deer Emergency Services. What does this mean for you? Find out here.
11:09 am – Stettler RCMP are reminding Central Alberta drone users to know how to operate them properly, safely and legally. Details Here.
11:02 am – Five people from Red Deer have been arrested after being spotted in a stolen vehicle in Olds on June 5th. Read More.
For more local news, click here!
10:31 am – Red Deer RCMP are looking for public assistance to identify the man who committed two armed robberies at knifepoint over the weekend and has been linked to a third robbery last week. Read More.
10:25 am – Road construction continues in Red Deer today with the Timberstone neighbourhood among the areas affected. Read More.
10:18 am – Students registered in Ecole Secondaire Lindsay Thurber Comprehensive High School's Chamber Ensemble program will present their final performance of the school year tonight. This recital starts at 7 pm and will feature everything from flute and tuba duets to the Percussion Ensemble performing on trash cans! Admission is free and refreshments will be served following the recital.
For more local news. click here!
10:10 am – The Foundation for Red Deer Public Schools is holding it's Reading College Kick-Off BBQ at RDC tonight. This means all Reading College students and their families can learn more about the program and transportation information. It runs from 5:30 – 7:00 pm in the Bruin's Lounge at RDC.
10:03 am – Athletes will be honoured for their accomplishments at École Secondaire Notre Dame High School's special Athletics Banquet being held in the school gymnasium tonight. Doors open at 5:30 p.m. with dinner at 6:00 p.m.
9:17 am – Red Deer's Maryview Elementary School will celebrate the past year together at a fun Year-end Sundae Party this evening. Officials say School Council will provide ice cream sundaes and other treats for students and their families at this outside event which runs from 6-7 pm.
There's another way to end the pandemic. Doctors can knock covid out with treatment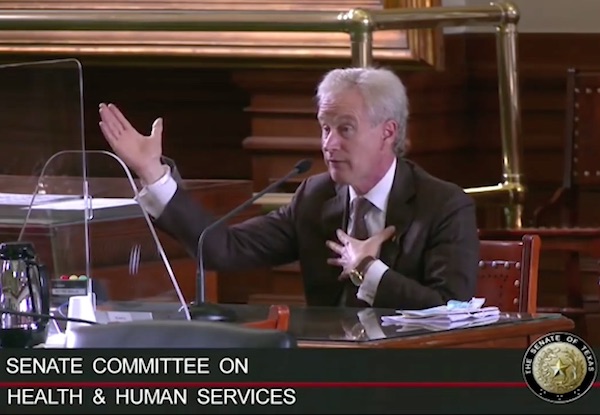 COVID-19 is not only killing people, it's destroying businesses, crushing dreams, and wreaking havoc on mental health.  It's also driving a serious wedge between neighbours, communities, and society as a whole.  As Canadians helplessly watch what some are calling a race between covid variants and the effectiveness of widespread vaccination, most are unaware there's another way out of this disaster, and doctors hold the key.
In this incredible testimony, leading medical researcher Dr. Peter McCullough addresses the Texas Senate Health and Human Services Committee.  The most widely published medical scholar in the world in his expertise, Dr. McCullough is an expert in the field of heart and kidney, an editor of two major journals, and an accomplished research scholar.
In this remarkable address you'll hear that doctors haven't been given any real instruction on how to treat patients in the time between a positive diagnosis and a week or two later when some become seriously ill.  It's not well publicized yet, but Dr. Peter McCullough is doing all he can to let the medical community know they can save 85% of covid patients by offering treatment to those with a positive diagnosis for SARS-CoV-2, the virus behind covid-19.  The medical trials are legitimate.  The documentation on early onset treatment is verified.
While every doctor who treats patients needs to see this video, so does anyone who fears getting a positive diagnosis.  Covid-19 is treatable and if you or your loved one gets the dreaded diagnosis, you can and should demand access to treatment.  For those at highest risk of severe illness, it will increase the chances of a positive outcome by 85%.
Within two days of this testimony (March 10) the Texas Senate introduced legislation to mandate information on early treatment be provided to every positive covid-19 patient.  The key now is for doctors to act.
Here is Dr. McCullough's recent presentation at the Capitol building in Austin, Texas.
Video: AHS and RCMP at The Whistle Stop Cafe as latest lockdown restrictions kick in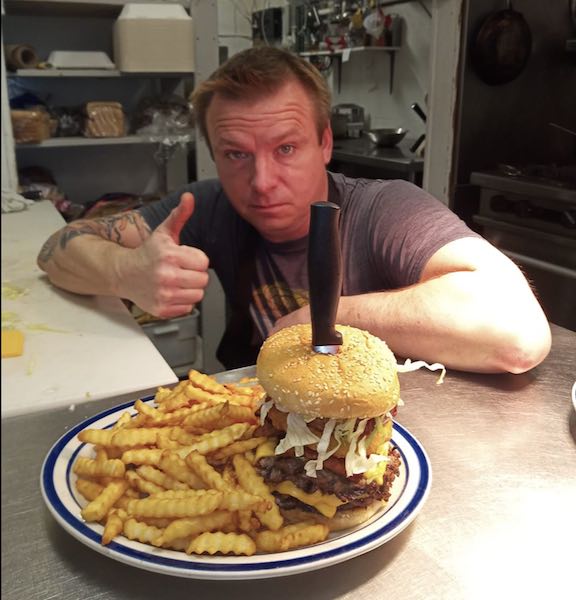 Friday at noon the provincial order to shut down dining rooms in Alberta came into effect.  Across the province thousands of staff have been sent home to an uncertain future.  But hundreds of restaurants are ramping up preparations to find unique ways to serve customers 'outdoors' in early and mid April.
As other restaurants were winding down operations, The Whistle Stop Cafe at Mirror was a beehive of activity Friday.  Owner Chris Scott has become a lightning rod of opposition to provincial lockdown measures.  Partway through Alberta's second lockdown, Scott opened the Whistle Stop in order to stay in business and is now facing a charge of opening against the restrictions.  So far that hasn't slowed him down at all.
As the clock ticked toward the noon lockdown deadline, Scott and his crew were working frantically on opening an outdoor patio and partially covered "tented" areas. In the first of three videos posted to The Whistle Stop Cafe's Facebook page today,  Chris Scott prepared to meet RCMP and AHS officials.
In this second video Chris Scott addresses customers to let them know the AHS and RCMP are present and they should be respected as they do their jobs.
The third video is a little longer.  This video shows the interaction between the owner of The Whistle Stop and both AHS officials and RCMP members.  Most of the audio is good enough to hear what they're saying to each other.  It's a very interesting experience to be in the middle of this very polite and yet very uncomfortable situation.