Around Red Deer April 4th
2:21 pm – 28 year old Justin Simon has been charged after a stabbing on the Samson Townsite at Maskwacis on March 31st. A man and woman both suffered stab wounds but non-life threatening injuries during the incident.
2:03 pm – RCMP are looking for a suspect after a man with a knife allegedly stole cash from an 81 year old woman's purse at the Victoria Park Senior's Residence in Red Deer Monday morning. Read More.
For more local news, click here!
1:54 pm – RCMP have charged 19 year old Angel Judith Marie Sears after capturing a woman accused of fleeing police in a stolen vehicle Monday night. Read More.
9:09 am – At approximately 4:30 pm on April 3, Red Deer RCMP responded to the report of a deceased man on the riverbank north of the water treatment plant. The body of a 36 year old man was discovered near a walking path, and RCMP cordoned off the area while conducting their investigation. The investigation to date indicates that the death was not suspicious in nature, and next of kin have been notified. Out of respect for the privacy of the grieving family, Red Deer RCMP will not be issuing any further information on this incident.
8:37 am – Red Deer RCMP are thanking the public for their help in finding a missing woman. Mounties say 21 year old Sasha Firingstoney has been located.
For more local news, click here!
8:30 am – Rimbey RCMP are hoping you can help them identify a pair of suspected vehicle thieves. Have a look at them here.
8:21 am – Instructors at RDC are making an impact, globally! Read More.
8:08 am – Residents are being invited to an open house from 3-4 pm at the Lacombe Hospital and Care Centre today to learn more about the work of the facility's new auxillary volunteers. Read More.
For more local news, click here!
'Freedom Convoy' organizer Tamara Lich expected to have bail hearing today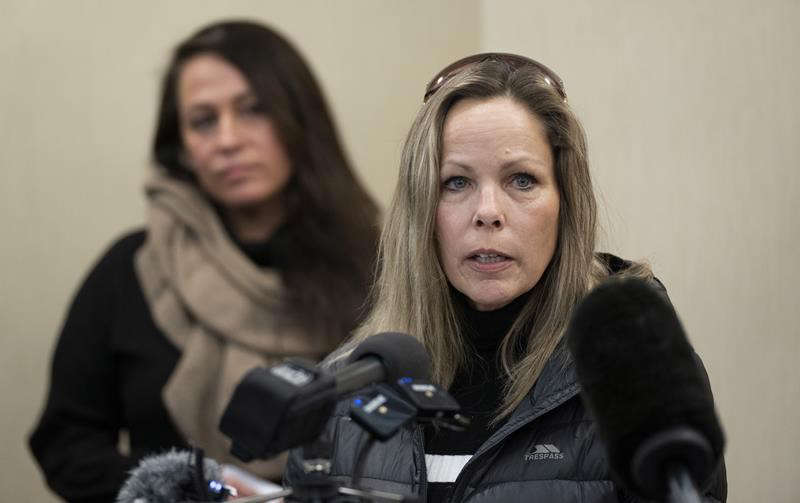 OTTAWA — Tamara Lich, an organizer of the "Freedom Convoy," is set to appear in an Ottawa court today for a bail hearing after being arrested last week for allegedly breaching one of her bail conditions.
She was arrested in Medicine Hat, Alta., where she lives, on a Canada-wide arrest warrant sought by the Ottawa police.
Police transported her to the capital and she briefly appeared before an Ottawa judge on Thursday before remaining in custody over the weekend.
Lich was a key figurehead of the massive protest that overtook the capital's downtown streets for more than three weeks in February.
She and fellow protest organizer Chris Barber are jointly accused of mischief, obstructing police, counselling others to commit mischief and intimidation.
She was released with a long list of conditions, including a ban from all social media and an order not to support anything related to the "Freedom Convoy."
Police have not said which condition she's accused of breaching.
This report by The Canadian Press was first published July 5, 2022.
—
This story was produced with the financial assistance of the Meta and Canadian Press News Fellowship.
The Canadian Press
NASA satellite breaks from orbit around Earth, heads to moon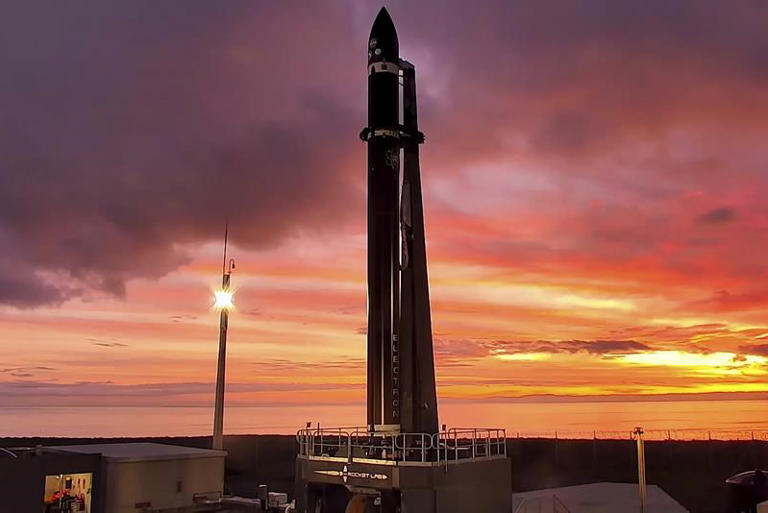 WELLINGTON, New Zealand (AP) — A satellite the size of a microwave oven successfully broke free from its orbit around Earth on Monday and is headed toward the moon, the latest step in NASA's plan to land astronauts on the lunar surface again.
It's been an unusual journey already for the Capstone satellite. It was launched six days ago from New Zealand's Mahia Peninsula by the company Rocket Lab in one of their small Electron rockets. It will take another four months for the satellite to reach the moon, as it cruises along using minimal energy.
Rocket Lab founder Peter Beck told The Associated Press it was hard to put his excitement into words.
"It's probably going to take a while to sink in. It's been a project that has taken us two, two-and-a-half years and is just incredibly, incredibly difficult to execute," he said. "So to see it all come together tonight and see that spacecraft on its way to the moon, it's just absolutely epic."
Beck said the relatively low cost of the mission — NASA put it at $32.7 million — marked the beginning of a new era for space exploration.
"For some tens of millions of dollars, there is now a rocket and a spacecraft that can take you to the moon, to asteroids, to Venus, to Mars," Beck said. "It's an insane capability that's never existed before."
If the rest of the mission is successful, the Capstone satellite will send back vital information for months as the first to take a new orbit around the moon called a near-rectilinear halo orbit: a stretched-out egg shape with one end of the orbit passing close to the moon and the other far from it.
Eventually, NASA plans to put a space station called Gateway into the orbital path, from which astronauts can descend to the moon's surface as part of its Artemis program.
Beck said the advantage of the new orbit is that it minimizes fuel use and allows the satellite — or a space station — to stay in constant contact with Earth.
The Electron rocket that launched June 28 from New Zealand was carrying a second spacecraft called Photon, which separated after nine minutes. The satellite was carried for six days in Photon, with the spacecraft's engines firing periodically to raise its orbit farther and farther from Earth.
A final engine burst Monday allowed Photon to break from Earth's gravitational pull and send the satellite on its way. The plan now is for the 25-kilogram (55-pound) satellite to far overshoot the moon before falling back into the new lunar orbit Nov. 13. The satellite will use tiny amounts of fuel to make a few planned trajectory course corrections along the way.
Beck said they would decide over the coming days what to do with Photon, which had completed its tasks and still had a bit of fuel left in the tank.
"There's a number of really cool missions that we can actually do with it," Beck said.
For the mission, NASA teamed up with two commercial companies: California-based Rocket Lab and Colorado-based Advanced Space, which owns and operates the Capstone satellite.
___
Find more AP Science coverage at https://apnews.com/hub/science
Nick Perry, The Associated Press