UPDATE – RCMP charge 25 year old Red Deer man with second degree murder
From Red Deer RCMP
Red Deer RCMP call in Major Crimes Unit to investigate incident – Update 3
The Red Deer RCMP and Major Crimes Unit can confirm Dustin Mitchell (Coats) was located today, Dec. 2. Mitchell has been arrested for second degree murder in the homicide of 34-year-old James Rufiange.
The Red Deer RCMP and Major Crimes Unit would like to thank the media and the public for their assistance. No further updates are to come.
Background
Red Deer RCMP call in Major Crimes Unit to investigate incident 
The Red Deer RCMP and Major Crimes Unit are asking the public's assistance in locating a wanted male in relation to an homicide that occurred on Nov. 25, 2020.
An arrest warrant has been issued for Dustin Mitchell (Coats), age 25 of Red Deer, Alta.
Dustin Mitchell is described as;
Caucasian
6 feet tall / 160 lbs
Brown hair and brown eyes
Tattoos: Still (under right eye) breathing (under left eye) and scroll writing on neck
Dustin's current whereabouts are unknown and is believed to be armed and dangerous and should not be approached by the public. If located, you are asked to call 911 and provide the location.
Red Deer RCMP are asking the public's assistance for any information in identifying his whereabouts. Please contact Red Deer RCMP at 403-343-5575 or your local police. If you wish to remain anonymous, you can contact Crime Stoppers at 1-800-222-8477 (TIPS), online at www.P3Tips.com or by using the "P3 Tips" app available through the Apple App or Google Play Store.
Background
Nov 26, 2020
At around 5 p.m. on Nov. 25, Red Deer RCMP attended a residence on Stewart Street, in the Sunnybrook neighbourhood. Upon investigation of the scene, a deceased adult was located and the Major Crimes Unit was called in to take carriage of the investigation.
The Red Deer RCMP and Major Crimes believe this to be an isolated incident, and have no further public safety concerns.
Drugs, weapons, cash seized by Didsbury RCMP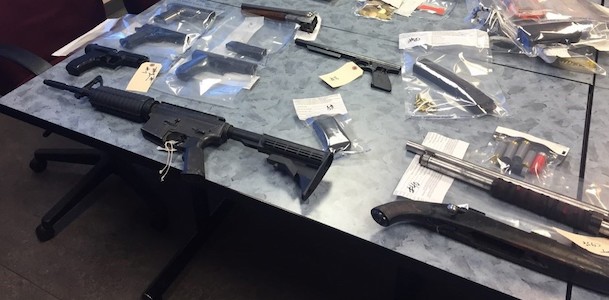 From Didsbury RCMP
Didsbury RCMP execute search warrant for drugs and weapons offences
Didsbury RCMP, with assistance from Southern Alberta District's RCMP Crime Reduction Unit, RCMP Emergency Response Team and RCMP Police Dog Services executed a search warrant on a residence in the Town of Didsbury, on Friday, Jan. 22.  An extensive search was conducted and evidence was seized by police.
Kristopher Ronald Neergaard (50) was arrested and is facing the following charges:
7 charges of Possession for the Purpose of Trafficking
20 firearm related charges, et al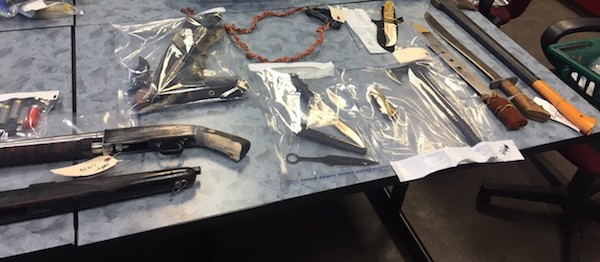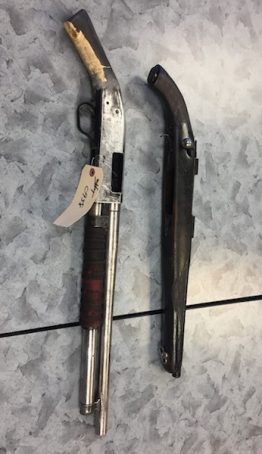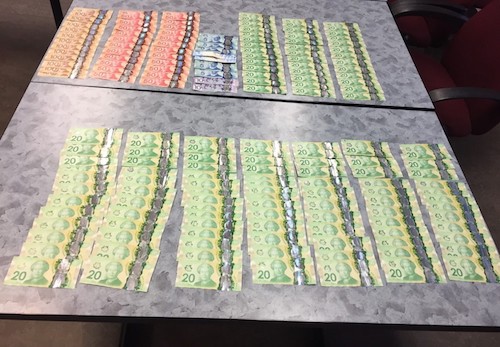 The drugs seized by police are suspected to be Fentanyl, Cocaine, Heroin, GHB (Hydroxybutanoic acid), Hydromorphone (aka Dilaudid), Morphine, and Psyilocybin (magic mushrooms).  Canadian currency, several weapons and firearms were also seized by police.
Kristopher Neergaard has been remanded in police custody and is scheduled to appear in Didsbury Provincial Court on Jan. 25, 2021.
Didsbury RCMP investigation is ongoing.
Didsbury RCMP's Detachment Commander Staff Sergeant Chad Fournier said "This day is a culmination of a complex investigation and will have a significant impact on the Town of Didsbury and surrounding areas.  It is rewarding when we are approached on scene by residents of our community, personally thanking us for this work."
Police organized crime team takes down trafficking network supplying drugs to inmates at Bowden Institution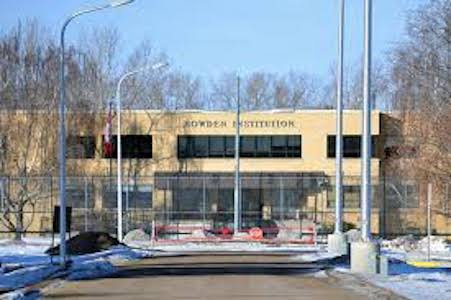 From ALERT – Alberta Law Enforcement Response Team
Project Evolve Dismantles Drug Trafficking Network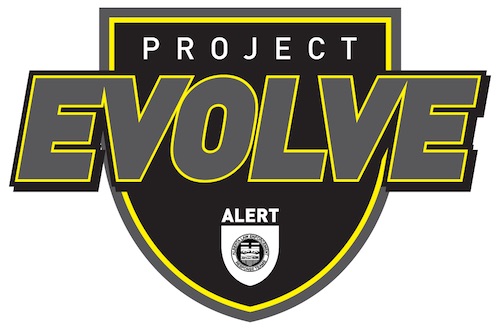 Eleven people have been arrested for their alleged role in a drug trafficking network, which operated in the Edmonton area and extended into the Bowden Institution.
Project Evolve was a lengthy and multi-faceted investigation led by ALERT's Edmonton's organized crime team, with the assistance of Correctional Service Canada, St. Albert RCMP, Morinville RCMP, Innisfail RCMP, Edmonton Police Service, and Winnipeg Police Service.
"I want to sincerely thank law enforcement for their incredible job in disrupting a significant drug trafficking network within Alberta's correctional system," said Kaycee Madu, Alberta Minister of Justice and Solicitor General. "ALERT has done a remarkable job partnering with federal, provincial and municipal law enforcement to remove deadly drugs like fentanyl from our prisons. This kind of organized criminal activity has no place in the correctional system."
A total of 60 criminal charges have been laid against 11 suspects allegedly involved in trafficking drugs in the Edmonton area. ALERT alleges the network conspired to smuggle drugs into the prison system and had established connections to Bowden Institution.
Project Evolve resulted in the seizure of drugs and cash worth an estimated $300,000. Search warrants were executed at homes in St. Albert and Edmonton, with the following evidence being seized:
35 grams of fentanyl;
88 grams of methamphetamine;
620 grams of cocaine;
1,341 grams of a cocaine buffing agent;
1,745 grams of cannabis;
a handgun with its serial number removed; and
$206,000 cash.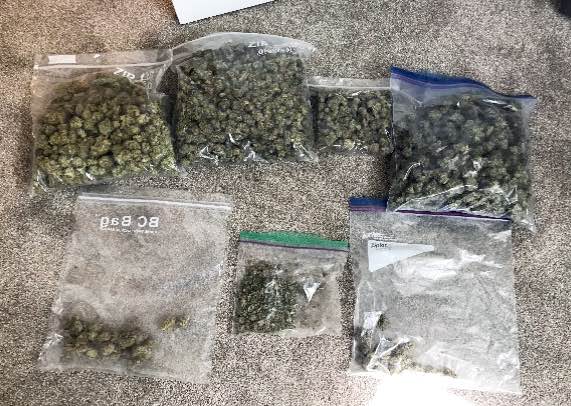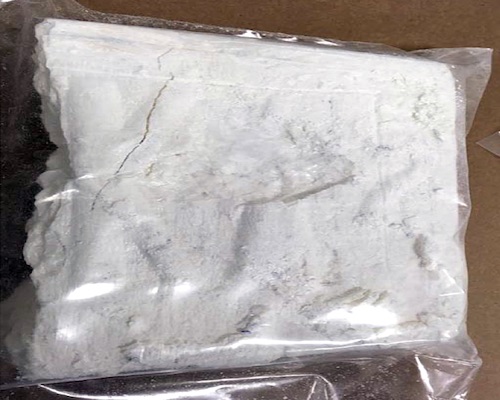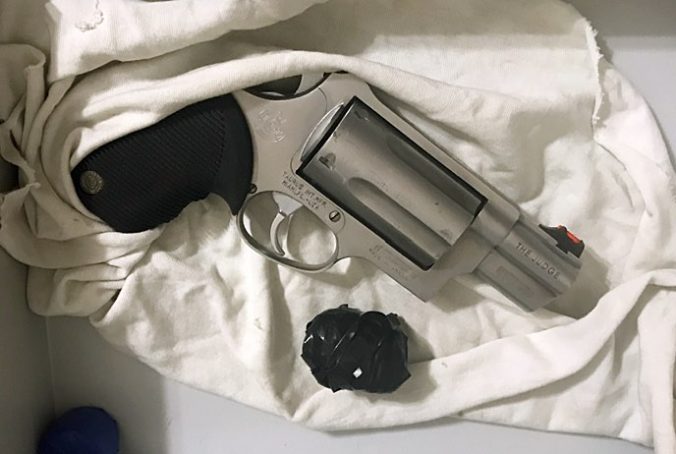 "This was a very well-organized, well-coordinated group. Their drug activities jeopardized community safety and hurt communities big and small," said Staff Sgt. Blayne Eliuk, ALERT Edmonton. "And by introducing drugs into the prison system, this substantially put the health and safety of not only inmates, but also corrections staff and officers, at risk."
"Organized crime groups who traffic in illicit drugs destroy lives, homes and communities. Drugs and drug addiction contribute to spinoff crimes such as theft and break-and-enters, which result in citizens feeling less safe. Investigations such as this are a positive step towards reducing crime in St. Albert and keeping the community safe," added Const. M-J Burroughs, St. Albert RCMP.
"I'd like to thank ALERT and my team at Bowden Institution for their combined efforts on Project Evolve. Partnerships such as this one between ALERT and Correctional Service Canada demonstrate intergovernmental departments working together to keep Canadians safe," said Lawrence Hartigan, Warden of Bowden Institution.
Project Evolve concluded on December 17, 2020, with several arrests:
David Klassen, a 31-year-old man, currently incarcerated;
Nicolas Moores, a 29-year-old man from Edmonton;
Garreth Curry-McCallum, a 23-year-old man from St. Albert;
Jesse Riedlhuber, a 23-year-old man from Morinville;
Brendan Baer, a 23-year-old man from St. Albert;
Tyler Kemps, a 25-year-old man from Edmonton;
Nolan Arndt, a 24-year-old man from St. Albert;
Tyler Willimont, a 24-year-old man from Edmonton;
Jessa Brianne Ivicak, a 23-year-old woman from Edmonton;
Kolby Gordon, a 23-year-old man from St. Albert; and
Chayce Anthony Krause, a 26-year-old man, currently incarcerated.
Both Klassen and Krause were incarcerated at Bowden Institution during the course of the investigation. Moores is currently serving a federal sentence under the jurisdiction of the Correctional Service Canada as the result of a conviction from a previous and unrelated ALERT investigation.
A full list of charges is available for download here.
Project Evolve began in June 2019.
Members of the public who suspect drug or gang activity in their community can call local police, or contact Crime Stoppers at 1-800-222-TIPS (8477). Crime Stoppers is always anonymous.
ALERT was established and is funded by the Alberta Government and is a compilation of the province's most sophisticated law enforcement resources committed to tackling serious and organized crime.