Another Flub by the Fact Checkers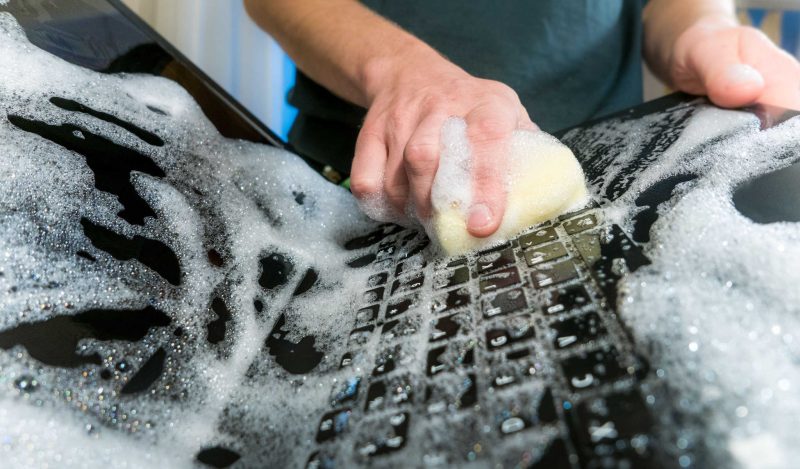 BY
THORSTEINN SIGLAUGSSON
Recently, Danish health authorities decided to stop making Covid vaccines and boosters available to the general population under the age of 50. Note, the general population, not absolutely everyone under 50.
This interesting development, and the fact that the rationale for this decision has not been properly explained, has clearly wrought havoc among those whose day job it is to protect the reputation of these medications.
Flora Teoh, the Science Editor of the "fact checking" website Health Feedback, has now written an article which supposedly refutes the standard summary of this decision, i.e., the Danish health authorities have banned vaccines and boosters for nearly everyone under 50. Teoh's article is a typical fact-checking piece. She starts by stating a claim – "Denmark banned COVID-19 vaccines for anyone under 50" – which she then proceeds to refute, but the problem is no one has made that claim.
Two sources are listed, although the "facts" being "checked" are both supposedly contained in a headline above a video and a tweet linking back to an article, not in the YouTube video and article themselves.
The first headline, which refers to a video by Clay Travis, reads: "Denmark Bans Covid Shot For People Under 50 Years Old." The second, which is a tweet posted on Toby Young's account linking to a piece by me in the Daily Sceptic, reads: "Denmark has banned the use of COVID-19 vaccines for people under 50 saying the benefits are too low. What it conspicuously fails to mention (though surely knows it) is that the risks are also too high."
Unfortunately, neither the headline or the tweet state what Teoh claims they state, namely, that Denmark has banned the covid shots for anyone under 50. The word "anyone" is crucial here. Instead, all that's being claimed is that the vaccines have been banned in general for people under 50 and the discussion that follows in both cases contains details on which under-50s are exempt from this ban.
And those are, in effect, headlines. Headlines routinely generalise and exaggerate the contents of the videos and articles they're flagging up. Let's take some examples:
"Food crisis if we ditch Russian oil," The Times claimed on September 19th, 2022, while the article itself details that this is in fact the opinion of one central banking institute. In other words, it is not a fact that ditching Russian oil means food crisis, it is the opinion of some.
"High-profile Dems silent when asked about housing migrants," Fox News said in a headline the same day. But if you read the main text it turns out this does not at apply to all high-profile Democrats, only a handful. If Fox had said "All high-profile Dems silent…" its headline would be wrong. But it doesn't, thus it isn't wrong. By the same token, while Denmark's ban on Covid shots for people under 50 applies to almost everyone, there are a few exceptions.
Headlines are headlines. Branding a video description or a tweet as "misinformation" because they contain condensed and generalised information, with a more detailed discussion in what follows, has nothing to do with checking facts. It's just about creating strawmen, especially when the "fact-checker" even distorts the quoted headline to make it fit her narrative. This is what Flora Teoh does in her article by adding the crucial word "anyone".
Teoh then moves on, claiming the Danish ban on vaccinations only applies to boosters. This is incorrect. The first section of the Q&A on the official website explains to whom COVID-19 vaccines should be made available in general, not just boosters:
Question: Who will be offered vaccination against COVID-19?
Answer: People aged 50 years and over will be offered vaccination. People aged under 50 who are at a higher risk of becoming severely ill from COVID-19 will also be offered vaccination against COVID-19.
Staff in the healthcare and elderly care sector as well as in selected parts of the social services sector who have close contact with patients or citizens who are at higher risk of becoming severely ill from COVID-19 will also be offered booster vaccination against COVID-19.
In addition, we recommend that relatives of persons at particularly higher risk accept the offer of vaccination to protect their relatives who are at particularly higher risk.
Before the start of the vaccination programme, the Danish Health Authority will publish guidelines for which persons aged under 50 are recommended booster vaccination.
This is the full list of the groups to whom the vaccination will be available. People under 50 who neither work in the service sectors mentioned, nor are at high risk of severe illness from COVID-19, are NOT eligible for vaccination. Vaccinating them is banned.
Then on to the boosters:
Question: Why are people under 50 not to be re-vaccinated?
Answer: The purpose of the vaccination programme is to prevent severe illness, hospitalisation and death. Therefore, people at the highest risk of becoming severely ill will be offered booster vaccination. The purpose of vaccination is not to prevent infection with COVID-19, and people aged under 50 are therefore currently not being offered booster vaccination.
People aged under 50 are generally not at particularly higher risk of becoming severely ill from COVID-19. In addition, younger people aged under 50 are well protected against becoming severely ill from COVID-19, as a very large number of them have already been vaccinated and have previously been infected with COVID-19, and there is consequently good immunity among this part of the population.
It is important that the population also remembers the guidance on how to prevent the spread of infection, including staying at home in case of illness, frequent aeration or ventilation, social distancing, good coughing etiquette, hand hygiene and cleaning.
Notice the words in the first question: "not to be re-vaccinated". This is a pretty definitive prohibition.
Flora Teoh then moves on with a number of claims which appear to be unsubstantiated or false:
She explicitly claims, referring to general vaccination, not boosters, that people "can still choose to get the vaccine if they wish". While this may have been the message last April, it is clear from the Q&A quoted above that for the general population under 50 this is no longer the case.
She claims the "benefits" of the COVID-19 vaccine "outweigh their risks", without providing any reference to support this statement, let alone acknowledge how research and real-life data already show how the risks in fact outweigh the benefits for younger age-groups, especially young males.
Discussing the reason the vaccination programme was halted last spring, Teoh says: "It was this level of high vaccine coverage, coupled with falling numbers of COVID-19 cases that enabled Denmark to stop broad vaccination efforts," quoting a CNBC story. The CNBC story, however explains that the immunity rested on not only vaccination, but also on natural immunity. Teoh fails to mention this crucial fact.
Claiming the COVID-19 vaccines are dangerous is a "false narrative" Teoh says. This is wrong. As studies have already shown, there are multiple risks associated with those vaccines, and for many groups the risk of vaccination is higher than the risk of the disease. Thus, they are dangerous for people in those groups.
Flora Teoh's article has nothing to do with checking facts or correcting wrong statements. All it has to do with is creating and then attacking strawmen, by distorting headlines, ignoring the crucial difference between headlines and the text they refer to, and presenting a number of unsubstantiated or false statements. Her "key takeaway" does not even address the issue in question – it is simply pure propaganda for the vaccines.
Republished from the DailySceptic
Yes, You Are Being Manipulated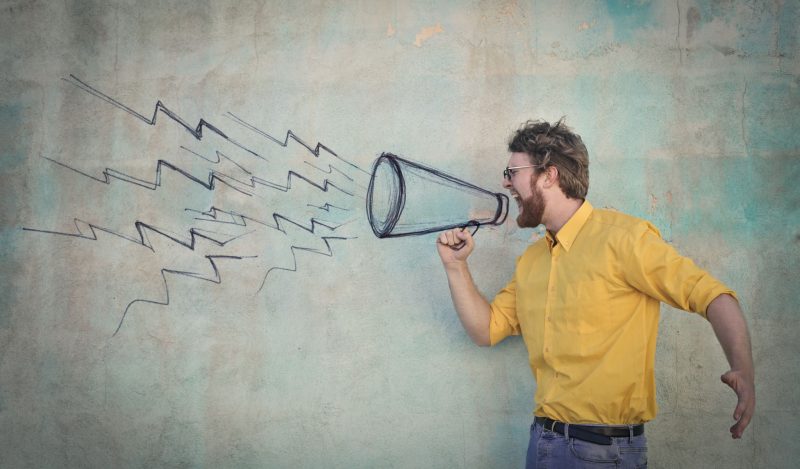 BY
ROBERT MALONE
Pubmed is a government aggregator site for peer-reviewed research.
Recently, a search on Pubmed using the search terms "COVID-19 vaccines" revealed a shocking trend. So, what did I find?
There are literally thousands of peer-reviewed studies on vaccine hesitancy and how the government can overcome it. In sum, there are over 6,000 such studies on Pubmed. A more narrowly focused search on endnote pulled up about 1,250 studies. These studies have a wide range of topics, but most focus on which groups of people are vaccine-hesitant, statistics on these populations, as well as how to overcome vaccine hesitancy through propaganda, censorship, the law, and behavioral control.
The fact is that our government, governments from around the world, the WHO and UNICEF have spent billions of dollars in a misguided attempt to try to figure out how to make people take (coerce, compel, and entice) these experimental medical products (COVID-19 vaccines). This was clearly a coordinated effort.
This monumental worldwide effort to manipulate beliefs has eliminated informed consent. Informed consent is the idea that a person must be given sufficient information before making decisions about their medical care. Pertinent information includes risks and benefits of treatments, the patient's role in treatment, alternative treatments, and the person's right to refuse treatment. When people cannot get reliable safety information on whether to take an experimental product or any medical product, when they are being coerced and are not informed of important safety considerations, informed consent is gone.
Of particular concern is the vaccine hesitancy clinical trials that are specifically designed to see what types of propaganda, nudging, computational propaganda, and behavioral modifications work best to elicit compliance from entire populations. In funding such studies, the government and worldwide leadership have endeavored to eliminate informed consent.
Remember, the US only has Emergency Use Authorized COVID vaccines available. These products have not had to go through the rigors of the clinical trial process to receive full licensure. Of course, much of what has been labeled as misinformation over the past three years has been proven to be truth. People were not allowed to know the truth through propaganda, censorship, and coercion.
These studies have been bought and paid for mostly by the US government, UNICEF or NGO/astroturf organizations working on their behalf.
This is basically taxpayer-funded market research to garner compliance for the COVID-19 vaccine rollout. Marketing research and methods to coerce large populations by the US government for the likes of Pfizer and Moderna.
So, Dr. Mandy Cohen, the Director of the CDC is right. These experimental vaccines have been studied more than any vaccine in history – to ensure 100 percent uptake by the global population.
---
Below is a recent paper, whose authors work for the Health and Human Services – our government.
From the Abstract:
"the US Department of Health and Human Services launched the We Can Do This public education campaign in April 2021 to increase vaccine confidence.

The campaign uses a mix of digital, television, print, radio, and out-of-home channels to reach target audiences…

The size and length of the Department of Health and Human Services We Can Do This public education campaign make it uniquely situated to examine the impact of a digital campaign on COVID-19 vaccination, which may help inform future vaccine communication efforts and broader public education efforts.

These findings suggest that campaign digital dose is positively associated with COVID-19 vaccination uptake among US adults; future research assessing campaign impact on reduced COVID-19–attributed morbidity and mortality and other benefits is recommended. This study indicates that digital channels have played an important role in the COVID-19 pandemic response.

Digital outreach may be integral in addressing future pandemics and could even play a role in addressing nonpandemic public health crises."
Re-read that last sentence again. Not only did the US government (HHS) have a huge campaign to program our minds during COVID to increase uptake of the "vaccine;" they are now planning how to use this "Digital outreach" for non-pandemic purposes…
This campaign was bombarded the American people with propaganda, paid for by the US Government. From the article:
The We Can Do This campaign aims to influence COVID-19 vaccine confidence and uptake through the dissemination of advertisements (eg, 30-second videos and static images with text) that address key attitudinal and behavioral constructs relevant to these outcomes across a mix of traditional and new media channels. These channels include television, radio, and print media; site direct (digital advertising directly purchased on websites), programmatic (digital advertising purchased through automated marketplace platforms to reach audiences across a range of websites, apps, and platforms), and paid social media (advertising bought directly on social media platforms) advertisements; earned media; partnerships; and influencer engagement. To reach diverse audiences, the campaign has engaged simultaneously with the general population and with specific racial and ethnic audiences through tailored communications in more than 14 languages, including English and Spanish.

Between April 5 and September 26, 2021, according to Nielsen Digital and Total Ad Ratings (see Multimedia Appendix 1), the campaign is estimated to have reached more than 90 percent of US adults an average of 20.9 times across measured television and digital channels (Nielsen Digital Ad Ratings, unpublished data, 2021). In addition to the campaign's national reach, it also delivered extra ads to markets, zip codes, and population segments with higher proportions of vaccine-hesitant adults and higher COVID-19 prevalence. As the vaccination uptake rate varied across designated market areas (DMAs), the campaign also took vaccination rates into account when deciding where to deliver these extra ads to help encourage first-dose vaccination.
This campaign not only utilized propaganda, it is also used known neuro-linguistic programming techniques, such as repetitive messaging.
They then did a large clinical trial to see how these techniques affected people's decision to get the mRNA "vaccine." The results showed that this huge propaganda campaign was hugely successful in getting people to take the jab.
---
The problem with propaganda and censorship is that the use of such by governments and world leaders is that it is a slippery slope.
As documented in the paper above, our government leaders now know that the use of such tools was successful in increasing vaccine uptake. The administrative state is only going to increase their use of such techniques during the next health crisis. Climate change or gun violence seem logical choices for more governmental propaganda and censorship.
Yep – there is good evidence that the government is paying for studies such as these:
Finally, the public is waking up to these tactics. As the experimental vaccines failed, the masks were again documented to not work, the economic impact of the lockdowns was exposed and school age children now show cognitive declines from school closures, much of the public is skeptical and untrusting. This is a good thing. This is progress for the people, for our country.
The administrative state will not give up easily; they are only going to increase their use of these behavioral modification tools, propaganda, and censorship. But next time, they will have a bigger fight on their hands.
Republished from the author's Substack
---
Author
Orwell Meets Your Stuffy Nose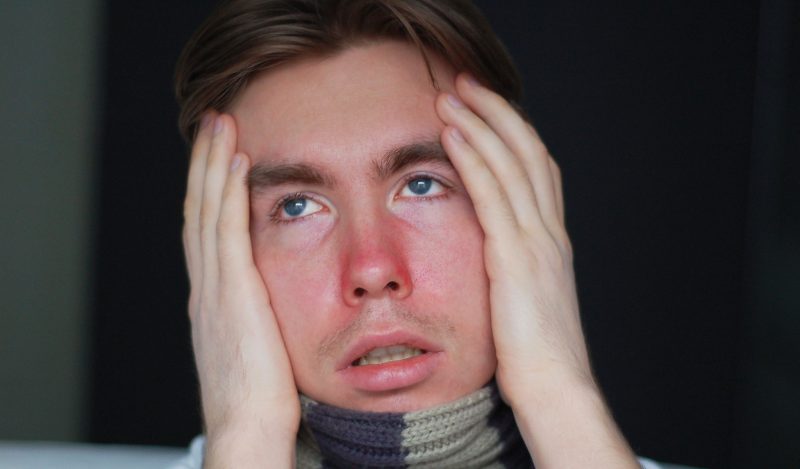 BY
JEFFREY A. TUCKER
"Experts have long doubted the effectiveness of phenylephrine," which is a common ingredient in DayQuil, NyQuil, Sudafed, Mucinex, and others. This was National Public Radio this morning. It reminds me of Orwell: Oceania has always been at war with Eastasia.
They are telling us this 16 years after the FDA forced the ingredient as the substitute for a product that actually works, which is pseudoephedrine.
To get the product with pseudoephedrine requires that you ask for it. It is kept behind the counter. Then you have to use your drivers' license and there are restrictions on how many you can buy. If you go to multiple drug stores, you will be caught and possibly brought up on criminal charges. This has been going on for years now.
No exaggeration. Here is a headline from 2007. They really did attempt to criminalize buying effective cold remedies.
This time, it is incredibly obvious that the FDA is right: Phenylephrine is a useless product. That much has been obvious to consumers for a very long time, though it took alertness to know the difference. Plenty of people bought NyQuil thinking that it was the same old NyQuil. This is entirely the fault of the FDA itself, which together with the Bush administration deprecated pseudoephedrine in the name of the war on drugs.
Pseudoephedrine is supposedly used to make meth. So it had to become a heavily controlled product under the guise of the war on terror. See the Combat Methamphetamine Epidemic Act of 2005. Yep, another epidemic. As a result of the action two years later, many people have lived for 16 years with easily curable stuffy noses. How many people actually made and marketed meth using Sudafed? I've sought the answer for years but never run across any evidence that the practice is widespread. For all I know, it is entirely made up.
What is the real reason that the Bush administration made the change? Back in 2007, I got curious and looked it up. The old ingredient was out of patent and manufactured for pennies each. The new product was produced by Boehringer Ingelheim Corp, a German company that back then gave mostly to Republicans.
In other words, this was likely a payoff to a political donor. There was a flurry of patents granted for the new product, one of which came as late as 2015 for "Phenylephrine formulations with improved stability."
It's very likely that this product and its manufacturing became the cow that the existing ruling party could no longer milk. At this point, the FDA decided to say what everyone in the know has known for 16 years. It doesn't work.
What's next? Are we going back to the product that actually works? Maybe. But more likely, there will be a period in which there is a scramble for a new drug, with new filing fees, new patents, new political donations, and new royalties for companies and the bureaucrats that grant them access.
It's all quite brazen and absurd. It's especially rotten that the FDA seems to be placing the blame for a decade and a half of stuffy noses on the manufacturers of cold products – even though it was the government itself that forced them to use inferior ingredients in the first place.
There is something especially absurd about the FDA right now. They rubber stamp vaccines without proper testing. They recommend them for everyone, even those at zero medical risk for suffering from that which the vaccine is supposed to mitigate, even though the potion is for a variant that is already gone from the scene. Then they block and trash repurposed drugs that actually do work.
And now in the name of fixing the common cold, they have blasted out the news that DayQuil is no good, even though the drug regulators themselves are responsible for ruining what was once a perfectly respectable product.
Some people speculate that this is, once again, a matter of directing all attention to the vaccine industry, so that even the common cold can be cited as a reason to get, for example, the new RSV vaccine, which is helpfully promoted in the New York Times just below its piece on the above news.
The entire scene has become part of what is now called Clown World.
What's the solution? Probably all of us are going to be driven back to prewar cold remedies like the Neti Pot (for as low as $5) and saline solution. In some ways, that's probably a better remedy in any case. The American addiction to pills and shots for every minor malady has only empowered bullying bureaucrats and crony capitalists, while our health has otherwise suffered blow after blow.
At least now the racket is out in the open.
---