Alberta's Sports Betting Negotiations: The Waiting Game Continues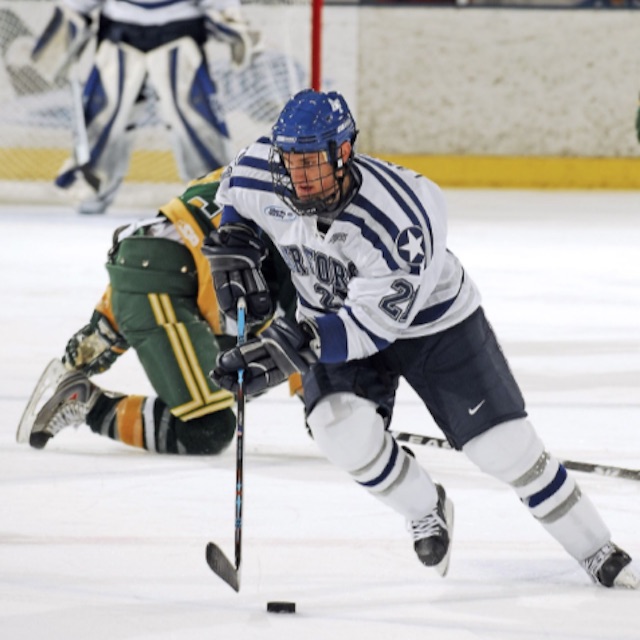 Sports enthusiasts in Alberta had high hopes for expanded betting options in 2022, but it seems that their dreams are still on hold. The Alberta Gaming, Liquor and Cannabis Commission (AGLC) made a promising announcement last December, stating their intention to allow two private operators to run sports betting, with the possibility of mobile extensions, at major sports venues across the province. However, the names of these operators remain a mystery.
Originally, the Request For Proposals (RFP) process was supposed to conclude on January 31, but it was extended until February 14 to give operators more time to submit their bids. Since then, regulators have maintained radio silence. "We're continuing to work through the negotiation process. However, we're still expecting to make an announcement this fall," reassured Karin Campbell, AGLC's manager of communications.
What makes Alberta's approach unique is its decision to limit the market to only two private sportsbook operators initially. This move was touted as a way to expedite the introduction of private sports betting services in the province. "By opening retail sports betting up to two proponents now, AGLC is able to bring this service to sports fans in Alberta earlier in 2022," explained President and CEO Kandice Machado during the December news conference.
However, with the NFL season already underway and the NBA and NHL regular seasons set to open soon, it appears that Alberta's regulators are unlikely to meet their goal of expanding sports betting options this year. Fans had envisioned the excitement of placing bets during events like the Labour Day Classic or the Battle of Alberta, but it seems they will have to wait a bit longer.
Before the December announcement, the AGLC had preliminary discussions with four professional sports teams in the province about setting up sportsbooks in their respective venues. But without any news on winning vendor bids, the prospects for additional sports betting options by year-end appear bleak.
Currently, AGLC's PlayAlberta website stands as the only legal online sportsbook in the province. SPORT SELECT, operated by the Western Canada Lottery Corporation, is also available for local retail sports bettors.
So, what's causing the delay? Industry insiders cite several reasons. "There's a lot of interest, but there are a lot of challenges with the RFP," said one source. "The stakeholders that could be allowed to participate in the retail sportsbook or mobile extension, they had asked the government for something different." They had proposed forming their own partnerships and then letting the government regulate to introduce more competition. This approach has raised concerns and is considered a roadblock in the negotiations.
Unlike other provinces in Canada, except Ontario, which uses government-owned lottery and gaming corporations as the sole legal providers of sports betting, Alberta's two-operator approach stands out. Ontario has fully embraced private expansion with its regulated iGaming and sports betting market. By April 4, there were already 40 online gambling sites live in the province, with that number expected to rise.
The population of Alberta, with around 4.5 million people, makes it the fourth-most populous province in Canada. A 2020 survey revealed that Albertans spend over $100 million (CAD) annually on offshore sports gambling websites and daily fantasy sports operators. These new private operators will have to contend with the existing gray market and provincial gaming corporations.
One industry source suggested that Kambi, which powers many popular U.S. sportsbooks, would be a natural fit for AGLC in Alberta. The British Columbia Lottery Corporation, which operates PlayNow online gambling platforms in Manitoba and British Columbia, and will soon launch in Saskatchewan, is also seen as a contender for a winning bid. Rumors also suggest that PointsBet, BetMGM, Caesars, DraftKings, and FanDuel have expressed interest, although none has confirmed their participation.
Notably, the AGLC is part of a coalition of five provincial gaming corporations that are taking a stand against illegal online gambling. They are calling on the federal government to collaborate with provincial jurisdictions to protect Canadians from black-market operations and are protesting the use of "free-to-play" advertising tactics by illegal operators.
The dream of expanded Alberta sports betting remains just that—a dream, for now. Sports fans will have to keep waiting, hoping that their province's regulators can iron out the challenges and bring them the thrill of legal sports betting in the near future.
How Online Casinos Are Able To Create Community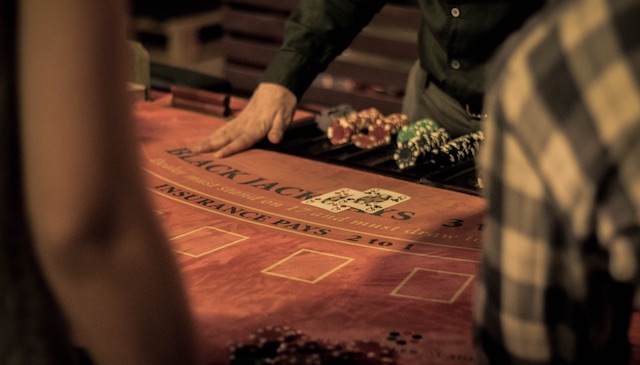 If computer gaming can be social, so can online gambling. The social aspect of gaming now also translates to online gambling, as the two have many similarities. Online casinos are not preferred to land-based casinos for convenience but because they can be a way to socialize with others. With these new dynamics, creating a community at these online casinos is possible.
The History of The Social Aspect
Historically, gambling has also acted as a social activity. As a pastime activity, people have taken casinos in a more social context. People have sat in groups, playing poker and blackjack together, drinking coffee or alcohol together. It wouldn't be appropriate not to mention how gambling has also been a concern of people whose family members or friends have suffered social costs because of their gambling addiction. But for those who are able to avoid addiction, the gambling practice can become a way to interact with other people.
Online gambling has become a space that takes on different areas like technology and discourses. Therefore, new online casinos are taking on the role of the facilitator for discussion, like the casinos at bonus.ca, where people can also find free spins and bonuses along the way. These casinos, therefore, make sure to incorporate social elements in the games.
Online Casino Chats
Those who cannot access brick-and-mortar casinos for geographical reasons cannot play poker and have the social aspect simultaneously. But with online casinos, this is no longer a concern. Today, many games include chats where people can exchange tips and comments and share conversations in general.
Because many online casinos host tournaments, the atmosphere can often get heated, and this is where the chats will overflow with comments. The discussions follow specific guidelines so people can participate without being judged or harassed by other players. Many of these players also return to the same online casinos because of loyalty programs, where they are rewarded with bonuses for their loyalty. This can also create a sense of community.
Forums And Discussions
Outside the online casinos, some forums and discussions encourage gamblers to engage in conversations about everything gambling or betting-related. Whether it is poker, slot machines or roulette, there is undoubtedly a forum for that. Here, people discuss how to play keno, bingo promotions, or sports results for betting. This is also great for people who have specific gambling questions, as many forums are visited by gambling experts, who have the answers for nearly everything. The forums become a form of community, as it is often the same people who will visit the forums.
Social Gaming on Facebook
An example of how online gambling has spread to social media is the example of social gambling on Facebook. Facebook is well-known for being a platform for all sorts of games. But this time, Facebook offered users to participate in online gambling, as a gaming company operated a poker game back in 2014. Here, players in certain countries were able to gamble with real money.
Furthermore, Facebook users could buy goods in games through the virtual currency called Facebook Credits. Since Facebook is a place of community, gambling becomes linked with a sense of community.
Creating Poker Clubs
A way to create community through online casinos is by creating gambling clubs. The idea of a poker club isn't new, but there might not be many clubs for people who play online poker. All it takes is gathering our friends, an internet connection and a knowledge of the poker rules. Running a poker club this way doesn't require a physical casino, as it can be hosted in the comfort of our own home.
Online Casinos in Canada: A Thriving Digital Landscape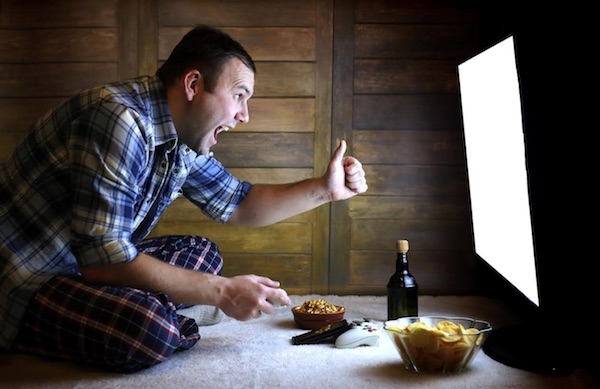 The digitisation of various industries worldwide has transformed markets far and wide, and Canada is no exception. Among many digitally transformed sectors, one that has piqued the curiosity and interest of Canadians recently is the realm of online casinos. This intriguing ascent of the Canadian casino online industry has prompted us to delve deeper into this world of virtual betting and understand its implications for Canadian society.
A Brief on Canada's Online Casinos
The surge in online casinos in Canada did not occur overnight. It evolved slowly and meticulously, as Canadians warmed up to the idea of online betting, eventually taking the Canadian internet world by storm. The availability of online casinos has brought a revolution in the nation's gambling habits, overcoming the restrictions of traditional brick-and-mortar betting houses and providing an experience that is as exciting and even more convenient. Many websites, such as West Island Blog's overview of Canadian casinos online, explain the digital casino phenomenon comprehensively, providing Canadians with valuable insights into online casinos.
The Boom of Online Betting
Internet connectivity and digital technology together have woven an alternative casino universe online, available at the fingertips of Canadians. The boon of convenience, coupled with the advent of mobile banking and digital payment portals, have encouraged the surge of these virtual betting platforms. The pandemic lockdown further spurred the growth as land casinos had to temporarily close down.
The Legality Aspect
As legal entities, online casinos in Canada operate under specialized laws which are both provincial and federal. While it's legal for Canadians to participate in online gambling, including overseas platforms, running an online casino within Canadian borders is strictly regulated.
The Economic Dimension
The online casino industry's impact on Canada's economy is significant and ever-increasing. With its robust growth, the online betting industry has contributed to employment through tech jobs it creates in areas such as software development and cybersecurity.
Protective Measures for Canadians
The government has set up regulations to protect Canadian players. Any online casino operating in Canada has to maintain suitable licenses and fairness certificates from recognized bodies.
Cybersecurity
With an increase in digital transactions comes the risk of cyber threats. However, most online casinos incorporate advanced encryption technologies, two-factor authentication, and secure payment gateways to ensure user safety.
Gambling Awareness
Canada is vigilant about problem gambling. Several organizations offer help to those struggling with gambling addiction, ensuring the fun and entertainment of online betting does not turn into a problem for Canadians.
The Future of Online Casinos in Canada
Canada's online casino industry is set to flourish even more in the future. Millennials, being tech-savvy, contribute massively to the growth of this digital industry. Coupled with advancements in VR technology, Canadian online casinos are set to provide an immersive, life-like casino experience from the comfort of homes.
The gaming experience
Software developers are continuously improving the user-friendly interface, graphics, and game variety, enhancing the overall experience for the players.
Decline of traditional casinos?
While online casinos have been gaining ground, it remains unclear whether the traditional casinos will steadily decline or continue to co-exist with their digital counterparts. The online casino scene in Canada is, indeed, a thrilling digital landscape. A fusion of technology, entertainment, and potential profitability, it's a flourishing virtual world that's shaping the future of gambling in Canada.