Albertans Pay Tribute To Jim Prentice
By Sheldon Spackman
Calgary's Southern Jubilee Auditorium was the site on Friday to a State Memorial for former Alberta Premier Jim Prentice. Prentice perished in a plane crash near Kelowna, B.C. on October 13th, along with three others, including the Father-In-Law to one of his daughters.
Family, friends and colleagues of Prentice all paid tribute to the former Premier, MP and business leader, including from Alberta's Lieutenant-Governor, the Honourable Lois Mitchell. Mitchell described Prentice as a "great Albertan and a great Canadian", adding "he had the ability to see the best in the people around him" and "a man who reached great heights in the fields of business and public service and left a very meaningful legacy in both worlds."
Current Premier Rachel Notley described Jim Prentice as "a remarkable Albertan whose contributions will long benefit every citizen of this province", adding "in the rough world of politics, it is a reminder to us all, to never lose sight of the humanity, the dedication and the contribution of every colleague."
Prentice's daughter Cassia shared her thoughts on her father on behalf of the family and said her father was "so much to so many and he was absolutely everything to our family", adding "his life was lived as a pledge to his parents, one of integrity, kindness, hard work and community." Cassia also spoke of her admiration for her father, saying "I was so proud to walk into a room with my father." Cassia also took time to honour her Father-In-Law Dr. Ken Gellatly as well and said "the tragedy remains impossible to believe."
The Honourable Chuck Strahl shared his thoughts on Prentice, saying Jim always seemed to live out the expression "people don't care how much you know, until they know how much you care."
Stephen Harper paid tribute to Prentice, saying "Jim was a dedicated, knowledgeable and respected politician" and "his decency made a difference." Harper also noted that "we gave the hardest assignments to the people that were best able to handle them and Jim was always one of those people." Harper ended his tribute by saying "in his long public service career, Jim always gave Canada and Alberta his very best and that is how he deserves to be remembered."
Prentice was 60 years old and is survived by his wife of 33 years, Karen and his three daughters and two grandchildren.
You can watch the full State Memorial by clicking this link:
Tories demand more info on investigation into general overseeing vaccine campaign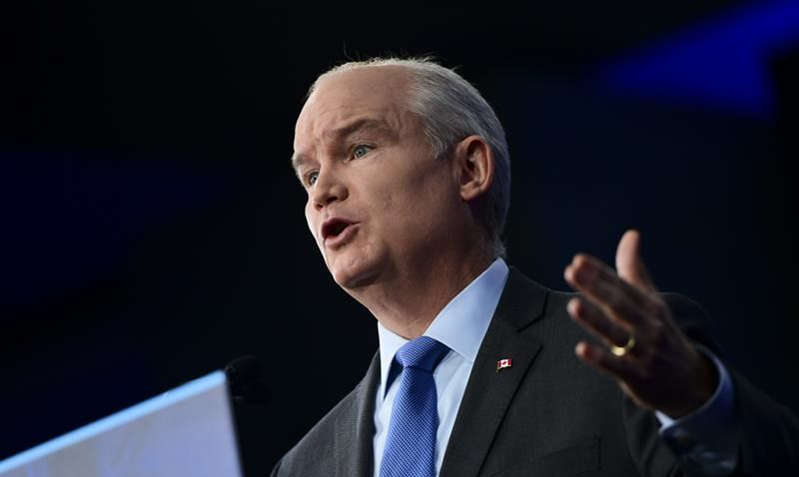 OTTAWA — Federal Conservative Leader Erin O'Toole is blasting the Liberal government for not providing Canadians with more information about why the general overseeing Canada's COVID-19 vaccination campaign has been forced to step aside.
The Department of National Defence issued a terse three-line statement on Friday evening announcing that Maj.-Gen. Dany Fortin was leaving his role because of an unspecified "military investigation."
Some experts have since criticized the lack of details around the nature of that investigation given the importance of his position and recent concerns about a lack of transparency and accountability from the military.
O'Toole is now echoing those criticisms, calling on the Liberal government to be transparent with Canadians, suggesting its failure to do so represents a threat to the public's confidence in the military and the vaccine campaign.
O'Toole is also demanding the government announce who will be taking over from Fortin, who has declined to comment, and managing the vaccination campaign.
Prime Minister Justin Trudeau is scheduled to take questions from reporters today for the first time since news of Fortin's reassignment on Friday.
This report by The Canadian Press was first published May 17, 2021.
The Canadian Press
Florida's amusement parks loosen pandemic mask requirements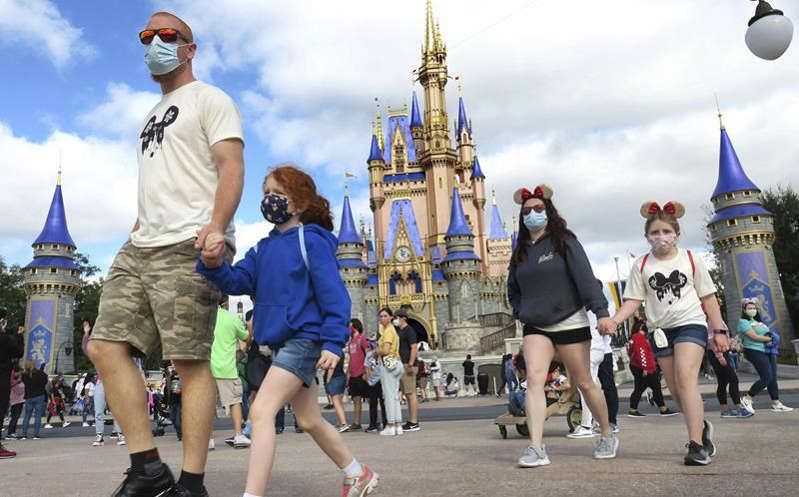 ORLANDO, Fla. (AP) — Florida's major theme parks are adjusting their face mask policies after the federal government loosened its recommendations as more people get vaccinated for the coronavirus.
Visitors to Walt Disney World and Universal Studios-Orlando were allowed Saturday to remove their masks when they are outdoors except when they are on attractions, in line or riding a tram or other transportation.
Masks remain mandatory indoors except in restaurants when seated. Disney requires they be worn except when actively eating and drinking.
SeaWorld Orlando and its sister park, Tampa's Busch Gardens, are going even further, allowing guests who say they are fully vaccinated to to remove their masks throughout the parks. The two parks will not require proof of vaccination, but are asking guests to "respectfully comply."
The federal Centers for Disease Control and Prevention on Thursday said people could stop wearing masks outdoors in crowds and in most indoor settings. The CDC guidance still calls for wearing masks in crowded indoor settings such as buses, planes, hospitals, prisons and homeless shelters.
The Associated Press