Close contact businesses to be closed – Gatherings no larger than 15 people – Protection for renters
From the Province of Alberta COVID-19 Update – March 27
Additional restrictions to stop spread of COVID-19
To protect the health and safety of Albertans, mass gatherings will be limited to 15 people and more restrictions will be placed on available services.
As a result of the evolving COVID-19 pandemic, attendance at certain businesses and organizations across the province will be prohibited effective immediately.
"This was a difficult decision to make, but we must do everything we can to protect the safety of Albertans and limit the spread of COVID-19. Grocery stores, pharmacies, delivery services and other essential businesses will continue to provide Albertans with the goods and services they need, and we'll look to Alberta's business leaders to find innovate ways to continue remote operations and protect jobs. These businesses must do everything they can to safeguard the well-being of the hardworking employees on the front lines."
Restrictions will be in place for the following classifications of business:
Close contact businesses including hair salons and barbershops, tattoo and piercing studios, esthetic services, as well as wellness studios and clinics and non-emergency and non-critical health services provided by regulated health professionals or registered professionals including dentistry, physiotherapy, massage, podiatry, chiropractic and optometry services.
Dine-in restaurants will no longer be able to offer dine-in service. Take-out and delivery services will continue to be available.
Non-essential retail services that fall into the categories of clothing, computer and gaming stores, and services in shopping malls and shopping centres such as hobby and toys, gift and specialty items and furniture.
A more complete list of affected businesses is available online.
In addition, people are prohibited from attending gatherings of more than 15, and they must observe two metres of social distancing. This includes:
open spaces such as trails, fields and parks
public and private gatherings where people are brought together in a single room or space at the same time, including funerals, weddings and other formal and informal events
Further details on gathering restrictions are available online.
Workplaces that have not been ordered to close can continue to have more than 15 workers on a worksite as long as those business maintain public health measures, including two metre social distancing, hygiene enforcement and processes that ensure that any person who is ill does not attend these spaces.
"These are aggressive measures and we don't take them lightly. We need to do everything we can to flatten the curve and keep people healthy. I strongly encourage all Albertans to stay close to home as we are all in this together. Our collective action will protect our family, friends and neighbours."
Any business or organization not following the public health order will be subject to a fine. Courts have the power to administer fines of up to $100,000 for a first offence and up to $500,000 for a subsequent offence for more serious violations. Individuals aware of any businesses violating these orders should submit a complaint online immediately.
Quick facts
All Albertans have a responsibility to help prevent the spread. Take steps to protect yourself and others:

practise social distancing
stay home and away from others if sick or in isolation
practise good hygiene – wash hands often for at least 20 seconds, cover coughs and sneezes, and avoid touching your face
monitor for symptoms, such as cough, fever, fatigue or difficulty breathing

Anyone who has health concerns or is experiencing symptoms of COVID-19 should complete an online COVID-19 self-assessment.
For recommendations on protecting yourself and your community, visit alberta.ca/COVID19.
Increased security for Alberta renters
The Government of Alberta is providing security for Alberta residential renters during the COVID-19 pandemic.
This is part of an overall $7.7-billion package in direct supports and deferrals designed to relieve the immediate financial burden brought on by the crisis and provide stability during these unprecedented and uncertain times.
The new protections mean:
Effective immediately, tenants cannot be evicted for non-payment of rent and/or utilities before May 1.
Effective immediately, rents will not increase while Alberta's state of public health emergency remains in effect.
Effective April 1, late fees cannot be applied to late rent payments for the next three months.
Effective April 1, landlords and tenants need to work together to develop payment plans while the state of public health emergency is in effect.
"We want to be clear: As of today, no one will be facing immediate eviction from their home for non-payment of rent or utilities owed to the landlord. Additionally, tenants will not face increasing financial pressure from rent increases or fees for late rent payments. We are expecting landlords and tenants to work together to figure out payment plans that help everyone meet financial obligations as we manage COVID-19, and we are doing further policy work on support for renters during these tough times."
"We've been listening to the financial concerns of landlords and tenants and these measures protect Albertans and give them time to get back on their feet. This is more practical relief from the immediate financial pressures on Albertans – on top of emergency isolation supports, deferrals of utility bill and student loan payments, an education property tax freeze, and ATB Financial mortgage deferrals."
Payment plans and eviction process
While Alberta is in a state of public health emergency, landlords must attempt to work out a payment plan with tenants who are unable to make their full rent when payment is due. The Residential Tenancy Dispute Resolution Service (RTDRS) will not hear applications that could lead to eviction due to non-payment unless a reasonable attempt has been made to work out a payment plan.
Rental increases
Until the state of public health emergency has been lifted, landlords cannot raise the rent on residential properties or mobile home sites, even if notice of an increase has already been given.
Late fees
Until June 30, landlords cannot further penalize tenants who are late on rent by charging late fees, even if the signed rental agreement states that a late fee can be applied. Landlords will also not be able to retroactively collect late fees for this period.
"As housing providers, we fully support our provincial leaders, so together, we can support all residential renters in Alberta affected by COVID-19 and continue to provide the essential service of a safe, healthy and peaceful place to call home through flexibility and mutual resolve. Together, we will all get through this."
"The government's plan to offer rental protections to people unable to pay their rent due to the COVID-19 pandemic, to me, seems like an excellent step forward in battling this public health crisis. Helping Albertans by not allowing evictions next month and asking landlords to create payment plans with tenants will save great suffering and will prevent a worsening of the pandemic."
Quick facts
These protections are required by new ministerial orders under the Residential Tenancies Act and the Mobile Homes Sites Tenancies Act.
Landlords can still file applications and receive orders for possession if the reason for the eviction is unrelated to rent and/or utility payments (e.g. safety concerns, tenant engaging in criminal activity).
The $7.7-billion supports package includes:

Health-care funding: $500 million
Emergency Isolation Support: $50 million (one-time payment $1,146)
Community and Social Services funding: $60 million total

Adult homeless shelters: $25 million
Women's emergency shelters: $5 million
Community-based organizations: $30 million

Freezing education property taxes: $87 million
Student loan interest waived for six months: $45 million
Employment standards: 14 days of job-protected leave if directed to self-isolate
Two-month extension of driver's licence, vehicle registration and ID card expiry date: up to $60 million
Alberta student loan deferral: $148 million
90-day utility deferral program
ATB Financial customer relief program: total loans to consumers and businesses that qualified for deferrals – $3.6 billion to date
Government to pay 50 per cent of WCB premiums for small and medium-sized businesses: $350 million
Six-month education property tax deferral for businesses: $458 million
Government to pay Alberta Energy Regulator industry levy for six months: $113 million
Corporate income tax payment deferral to Aug. 31 interest-free: $1.5 billion
Workers' Compensation Board premium payment deferral: $750 million
Extensions for oil and gas tenures extending the term of mineral agreements expiring in 2020 by one year
Two-month extension of filing deadline for annual returns with Alberta Corporate Registry: up to $6.3 million
Defer tourism levy for hotels and other lodging providers until Aug. 31: Frees up more than $5 million for employers
Alberta has a comprehensive response to COVID-19 including measures to enhance social distancing, screening and testing. Financial supports are helping Alberta families and businesses.
Notes from Flight 163, the oilsands shuttle from Toronto to Edmonton
Alberta ombudsman says she doesn't have the power to probe EMS dispatch consolidation
EDMONTON — Alberta's ombudsman says she doesn't have the power to investigate a complaint about the decision to consolidate ambulance emergency dispatch services in the province.
The complaint was filed by the cities of Red Deer, Calgary, Lethbridge and the Regional Municipality of Wood Buffalo.
The municipalities have contended that the decision to consolidate the dispatch services to save the government money could put the lives of people in their communities at risk.
In a release late Friday, Ombudsman Marianne Ryan says the decision was technically made by Alberta Health Services, which her office is prohibited by law from investigating.
When the United Conservative government announced the consolidation in August 2020, then health minister Tyler Shandro said the province's dispatch system would allow for better co-ordination of all ground ambulances and air resources.
At the time, the four mayors of the municipalities, none of whom are now still in office, said they were blindsided by the decision and would fight the change.
"While the issue being complained about clearly affects many Albertans, I am bound by my governing legislation to only investigate matters that are clearly within my jurisdiction," Ryan said in the release.
"Given the substance of the complaint has been widely reported in the media and that it relates to an issue affecting a great many Albertans, I advised the mayors that I would be making a public statement."
Last February, a judge granted an interim injunction sought by Alberta Health and Alberta Health Services after the Regional Municipality of Wood Buffalo stopped transferring emergency medical calls to the provincial dispatch centre.
The municipality, which includes Fort McMurray, stopped transferring calls after its council decided the provincial ambulance dispatch service was putting patients at risk due to delays and confusion.
A lawyer for Wood Buffalo had argued it was in the public interest for the municipality to keep handling emergency medical calls through its own dispatch centre.
This report by The Canadian Press was first published Nov. 26, 2021
The Canadian Press
Alberta Ombudsman can't do anything about City of Red Deer complaint about 9-11 Dispatch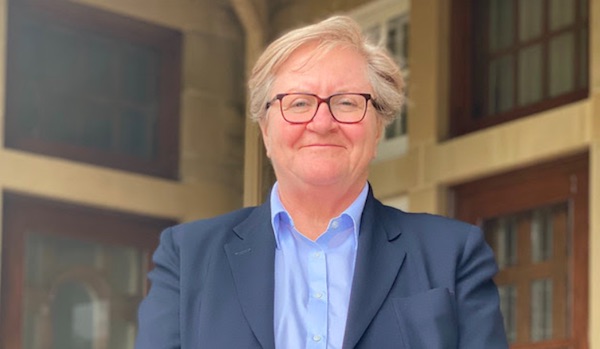 Ombudsman Responds to Municipalities' Complaint About Ambulance Dispatch
Marianne Ryan, Alberta's Ombudsman took the unusual step of publicly commenting on a complaint received involving Alberta Health Services.
The City of Red Deer, along with the municipalities of Calgary, Lethbridge and the Regional Municipality of Wood Buffalo filed a complaint to the Ombudsman regarding Alberta Health Services' consolidation of ambulance emergency dispatch services.
The Ombudsman Act authorizes the Ombudsman to investigate administrative decisions of government ministries and many related bodies, but the Act specifically prohibits her from investigating decisions of Alberta Health Services (AHS).
"My office thoroughly analyzed the complaint and confirmed that the decision to consolidate ambulance dispatch services was indeed made by AHS. While many government-related bodies fall under my jurisdiction, AHS is not one of them," stated Marianne Ryan, Alberta's Ombudsman. "In fact, the Ombudsman Act specifically states that my powers of investigation do not apply to health authorities. My ability to investigate AHS decisions would require a change in legislation. While the issue being complained about clearly affects many Albertans, I am bound by my governing legislation to only investigate matters that are clearly within my jurisdiction."
Investigations by the Ombudsman are conducted in confidence, and it is the Ombudsman's general practice not to comment publicly on complaints, especially ones that are not being investigated.
"Given the substance of the complaint has been widely reported in the media and that it relates to an issue affecting a great many Albertans, I advised the mayors that I would be making a public statement."