Alberta Sports Hall of Fame announces 2023 Inductees
Introducing the Alberta Sports Hall of Fame's Class of 2023!
The Alberta Sports Hall of Fame is excited to announce our Class of 2023. The inductees are:
Andrew Buckley- Football Athlete
Andrew is a Calgary born football legend. Moving from a star high school quarterback to a University of Calgary Dinos champion to decorated Calgary Stampeder. Buckley won 3 Canada West Championships with the Dinos and set numerous club records. Drafted 62nd overall to the Calgary Stampeders in 2015, Andrew played in both the 2016 and 2017 Grey Cups with the team before announcing his retirement from professional football in 2018.
Mike Johnson- Baseball Athlete
Born and raised in the Edmonton region, Mike has been involved with baseball for the majority of his life. He played his amateur baseball in Sherwood Park, and provincially with Team Alberta before he was drafted by the Toronto Blue Jays in 1993. His professional career spanned 17 years and included 5 seasons in the MLB with the Baltimore Orioles and the Montreal Expos, and stops overseas in Japan, South Korea, and Taiwan. He was a prominent member of Team Canada in the Olympics in 2004 and 2008, and won a Pan Am gold medal in 2011. Upon retirement, he has given back coaching locally in the Edmonton area, Team Alberta and with the Canadian Junior National Team.
Helen Upperton- Bobsleigh Athlete
Helen is a dedicated and influential force in the sport of bobsleigh in Canada helping elevate the women's program to the status of international powerhouse. Over the course of her 11-year career as a bobsleigh pilot, her team shattered numerous international start and track records en route to winning over 25 World Cup medals including Canada's first ever World Cup gold in Women's Bobsleigh in St. Moritz, Switzerland. After a close 4th place finish at the 2006 Olympics, Helen piloted her team to an Olympic silver medal in Vancouver 2010. She retired from competition following the 2012 season but continues to be involved as a coach, a mentor, and an award-winning broadcaster.
Cara Currie Hall- Multisport Builder
Cara is one of Canada's premiere indigenous sports advocates, leaders, and builders who has dedicated her life to the recognition and advancement of indigenous sports provincially, nationally, and internationally. She was a founding board member of the Indigenous Sport Council of Alberta, World Indigenous National Sports international, Aboriginal Sport Circle and the Alberta Sports Recreation Park & Wildlife Board. She has sat on the board for the Canadian Association of the Advancement of Women in Sport. Cara was instrumental in the founding of the North American Ingenious Games and was the founder the National Aboriginal Coaching School. Her years of advocacy work on behalf of indigenous athletes has positively impacted the future of sports.
Allan Ferchuk- Multisport Builder
Allan Ferchuk has devoted over 50 years of his life to sport in Alberta, with a focus on its positive outcomes on community and post-secondary education development. Ferchuk has coached hockey, both men and women and multiple levels winning national men's gold in 1977,79 and 80. He has served multiple voluntary leadership roles including President of the Alberta Colleges Athletic Conference and the Canadian Colleges Athletic Association and chair Hockey Development Canada. Allan was key to the introduction of women's hockey and soccer into the Alberta Colleges. He has volunteered his time to many community efforts including director on the Board of 2019 Canada Winter Games and Chairperson of the prime Games legacy, Central Sport.
Greg Peterson- Football Builder
Greg Peterson truly embodies the sport of football. He was born and raised in Calgary and spent his entire minor football career playing in the Calgary minor football system. After his college football career at Brigham Young University, he was drafted by the Calgary Stampeders and spent his entire nine years as a player with the Stampeders. In 1990 he was a CFL All Canadian All Star and in 1992 he was a Grey Cup Championship. Upon his retirement he spent more than 30 years coaching and managing amateur football in Calgary. He was one of the initiators and a driving force in the multimillion-dollar construction of the three artificial turf fields, the stands, locker rooms, and amenities at Shouldice Athletic Park. He and Tony Spoletini were also the initiators and forces behind the construction of the indoor dome at Shouldice Athletic Park. Rounding out his sports career he has served as the color commentator and analyst on the Calgary Stampeder radio broadcast for the past 26 years.
Lauralyn Radford- Multisport Builder
Red Deer native, Lyn Radford, has made a name for herself in the sporting community. She has dedicated her life to bringing world class sporting events to her community and rallying those around her into action to make these events a success. Some of the events she is responsible for include the 2004 & 2012 Scotties Tournament of Hearts, 2006 Alberta Summer Games, 2013 inaugural Tour of Alberta Cycling race, and the 2019 Canada Winter Games. She is past board member of Speed Skating Canada and currently sitting as a board member of the Canada Game's Council.
1991-1994 Olds Grizzlys- Hockey Team
The Taber Golden Suns moved to Olds and became the Grizzlys for the 1981-82 season and in their 10th season in Olds they won their first AJHL Championship. The first of 3 AJHL Championships in a row! The Olds Grizzlys remain as one of only 2 teams to win the AJHL Championship 3 years in a row, 1991-92, 1992-93, 1993-94. Coached and managed by Bob Clark, Chris Stewart, and Cliff Murphy for all 3 championships.
Wilf Brooks- Achievement Award
One of Wilf's strongest assets in community has been to use sport as a means for helping others achieve their goals. Wilf has a passion for identifying community strengths and resources and leveraging these to benefit others. Often navigating from his position in the local business community, Wilf has invested his energy, knowledge, and enthusiasm into countless initiatives over the past 60 years. From one time pilot projects to enduring organizations, he is proud to have served in the following: collaborating in the founding of Sport Central, partnering in the creation of the Calling Lake Hockey program and development, and supporting countless initiatives with Hockey Alberta, sharing leadership of the 'Rink of Dreams' project. A great deal of his learning came from time spent, focused in Calling Lake and other remote communities.
Mark Stephen- Bell Memorial Award
Mark Stephen's voice is known to many as one of the voices of the Calgary Stampeders. Since 1996 Stephen has done play by play of Calgary Stampeder games with former Stampeder Greg Peterson to form the longest serving broadcast tandem in CFL history. Mark has also been the national broadcaster for four Grey Cup games. He also broadcast Calgary Roughnecks for Shaw TV, did play-by-play for the Triple-A baseball Calgary Cannons and the Western Hockey League Calgary Wranglers as well as various Calgary City High School Athletic Association games.
Dr. Marcus Dunsworth- Pioneer Award
Marcus Dunsworth was an amazing multisport athlete. He was a 14-time city of Edmonton Champion in Tennis and Handball. 14-time Provincial champion in Tennis, Football, Basketball, and track. Dunsworth was a 2-time Western Canada Tennis Champion, a two-time Western Canada Basketball Champion, and two-time Grey Cup finalist. To have accomplished all of this between 1918 and 1938 when travel and financial assistance to sports was difficult only goes to highlight his athletic abilities.
TC Energy shuts down Keystone pipeline system after leak in Nebraska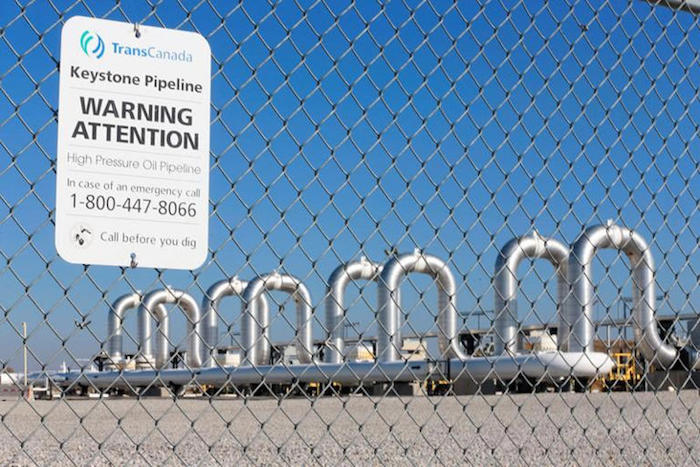 CALGARY — TC Energy Corp. says it has shut down its Keystone pipeline after a leak in Nebraska.
The company says it has mobilized people and equipment in response to a confirmed release of oil into a creek, about 32 kilometres south of Steele City, Neb.
TC Energy says an emergency shutdown and response was initiated Wednesday night after a pressure drop in the system was detected.
It says the affected segment of the pipeline has been isolated and booms have been deployed to prevent the leaked oil from moving downstream.
The Keystone pipeline system stretches 4,324 kilometres and helps move Canadian and U.S. crude oil to markets around North America.
TC Energy says the system remains shutdown as its crews respond and work to contain and recover the oil.
This report by The Canadian Press was first published Dec. 8, 2022.
Companies in this story: (TSX:TRP)
The Canadian Press
Two deputy chief medical officers resign from their positions with Alberta Health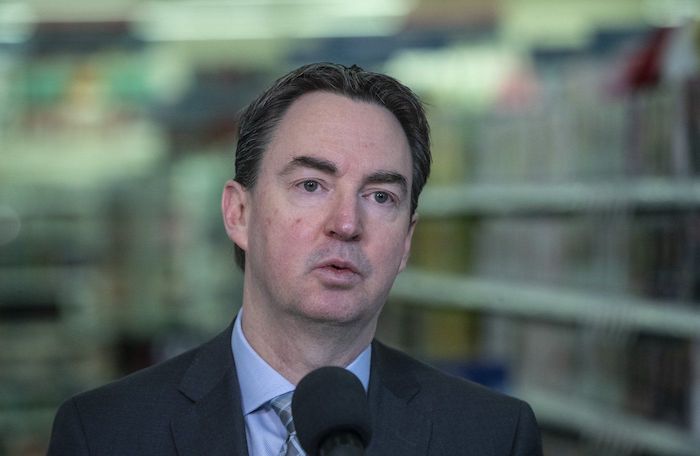 Edmonton – Alberta's two deputy chief medical officers of health are leaving their roles — less than a month after Dr. Deena Hinshaw was removed as the province's top doctor.
Health Minister Jason Copping confirmed during question period Wednesday that both of the doctors have submitted letters of resignation.
"They are still continuing to work at this point in time," he said in the legislature. "We are in the process of actually looking to fill those roles."
A statement from Alberta Health said Dr. Rosana Salvaterra and Dr. Jing Hu, who are listed as public health physicians on the department's website, have given notice.
When reached by her department email, Salvaterra responded: "Unfortunately, we are not able to comment."
She later added that she respects and admires both Dr. Hinshaw and Dr. Hu.
"They are brilliant, hard-working, and compassionate public health physicians and I consider myself fortunate to have had the opportunity to work alongside them for these past 14 months."
Salvaterra, who has extensive public health experience including as the medical officer of health for Peterborough, Ont., joined the office in October 2021.
Her career in public health includes work in "the COVID-19 response, mental health, the opioid response, women's health, poverty reduction, health equity, community food security and building stronger relationships with First Nations."
Hu's out-of-office message said her "last day at work with Alberta Health was Nov. 18, 2022," and noted she wouldn't have access to the department email after that date.
She got extensive training in China and at the University of Calgary before joining the health department in January 2020.
Their resignations came within a month of Hinshaw, who became the face of Alberta's public health response to the COVID-19 pandemic, being removed from her position.
Hinshaw was replaced by Dr. Mark Joffe, a senior executive member of Alberta Health Services, on an interim basis.
"Dr. Joffe will be supported by medical officers of health within AHS, by other staff in the Office of the Chief Medical Officer of Health, and by the Public Health Division," said the statement from Alberta Health late Wednesday.
"We expect these changes to have no impact on the department's and Dr. Joffe's ability to meet the requirements of the Public Health Act."
Hinshaw's dismissal didn't come as a surprise.
Premier Danielle Smith announced on her first day in office in October that she would be replaced.
Smith has made it clear that she blames both Hinshaw and Alberta Health Services for failing to deliver the best advice and care for Albertans as the hospital system came close to buckling in successive waves of the COVID-19 pandemic.
"A lot of the bad decisions were made by Alberta Health Services on the basis of bad advice from the chief medical officer of health," Smith told reporters on Oct. 22.
Smith has not placed the blame on front-line doctors and nurses but broadly on AHS senior management. Joffe, while serving as chief medical officer of health, retains his role in AHS senior management as a vice-president responsible for areas in cancer and clinical care.
Hinshaw, an Alberta-trained public health specialist, became a celebrity of sorts in the first wave of the pandemic in the spring of 2020, as she delivered regular, sometimes daily, updates to Albertans on the virus, its spread and methods to contain it.
This report by The Canadian Press was first published Dec. 7, 2022.
— By Colette Derworiz in Calgary.