Alberta schools will stay open for now: Watch COVID-19 Update
Update on COVID-19 in Alberta from The Province of Alberta
The Emergency Management Cabinet Committee is recommending schools remain open with mitigations in place to protect the health of Alberta teachers and students.
All publicly funded schools will remain open at this time, provided steps are taken to eliminate large congregations of students. No more than 250 people should be in the same room at any time. Additionally, it is recommended that sports and other extracurricular activities that involve physical contact be cancelled as an additional precaution.
Post-secondary institutions have not been advised to close at this time.
"I understand and appreciate many Albertans are concerned about their children and the risk of COVID-19. Students should not be worried about attending class at this time. However, I encourage school boards to take these precautions and remind your staff and students about the personal steps they too can take to protect themselves from COVID-19."
For additional advice, a guidance document for schools and child care programs is in development and will be made available online at alberta.ca/COVID19.
Changes to employment rules
Government is acting quickly to improve employment rules to protect Albertans by implementing paid job-protected leave.
Changes to the Employment Standards Code will allow employees who are required to self-isolate or are caring for a loved one with COVID-19 to take 14 days of paid job-protected leave to cover the self-isolation period being recommended by Alberta's chief medical officer of health.
There will be no requirement to have a medical note for such leave or to have worked for an employer for 90 days to qualify for such leave.
The details of how these changes will be administered will be provided in the coming days. We recognize this could put pressure on employers. As we work through the details, we are keeping this in mind and working toward solutions to address these challenges.
"We are taking COVID-19 extremely seriously and acting quickly to improve employment rules. That is why we are offering paid sick leave to help contain the spread of the virus. No one should have to choose between work and taking care of their health. We are all in this together to ensure workplaces are safe and the spread of COVID-19 is mitigated."
New cases of COVID-19
Six additional cases of COVID-19 have been confirmed, bringing the total number of cases in the province to 29. All cases are travel-related.
One of the cases involves a man from the Edmonton zone who recently attended a conference in Vancouver and was notified that a positive case had attended the same conference. After returning, the individual visited a number of dental offices. As soon as this case tested positive, health officials took immediate action to protect the health of Albertans. All contacts who may have been at risk of exposure have been contacted for follow-up assessment and testing.
The other cases are in the Calgary zone and include a returning traveller from Florida, and four household contacts of a previously confirmed case.
All new cases are now self-isolated at home and expected to make a full recovery.
"This latest case of an individual who contracted COVID-19 at a conference indicates the risk of large mass gatherings, especially when they might involve international participants. This confirms our recommendation on mass gatherings was the right approach. We will continue to take any steps necessary to protect your health."
Health Link 811 call volume and testing
Health Link continues to experience high call volumes, regularly receiving more than 6,300 calls daily. To help manage wait times, AHS has doubled Health Link staff and tripled call line capacity.
AHS will also be making available shortly a new online assessment tool. This tool will guide Albertans to answer questions about symptoms and take them through steps to help determine whether they need testing.
"I understand and have heard from Albertans who are frustrated about the time it takes to reach a Health Link operator. I urge Albertans to please continue being patient and to stay on the line. We will continue to work to manage Health Link wait times and ensure Albertans can get access to testing promptly."
Albertans can help call volumes by:
visiting alberta.ca/COVID19 for information if you don't have symptoms or need a health assessment.
calling Health Link during non-peak times
not calling Health Link if you are awaiting COVID-19 test results. If you've been tested for COVID-19, you will be called directly with your test results
Albertans should only call 911 if it is a life-threatening emergency situation. Do not call 911 if you cannot get through right away to Health Link.
Mass gatherings and recommended travel advice
Effective March 12, health officials called for all large gatherings or international events in the province to be cancelled and advised Albertans against travel outside of the country.
Alberta is asking organizers to cancel any events that have more than 250 attendees. This includes large sporting events.
Any event that has more than 50 attendees and expects to have international participants, or involves critical infrastructure staff, seniors, or other high-risk populations should also be cancelled.
Events that do not meet these criteria can proceed, but risk mitigation must be in place, such as sanitizer stations and distancing between attendees.
Travel outside of the country is not being recommended at this time. Given the rapid global spread of the virus, it is no longer possible to assess health risks for the duration of the trip.
Additionally, public health officials are recommending that any traveller returning from outside of the country should self-isolate for 14 days, even if they are feeling well, and monitor for symptoms.
Any traveller who has returned before March 12 is not advised to self-isolate unless they have returned from Italy, Iran, China's Hubei province or the Grand Princess cruise ship.
If symptoms do emerge, individuals are asked to call Health Link 811 for follow-up assessment and testing.
Quick facts
The most important measures that Albertans can take to prevent respiratory illnesses, including COVID-19, is to practise good hygiene.

This includes cleaning your hands regularly for at least 20 seconds, avoiding touching your face, coughing or sneezing into your elbow or sleeve, disposing of tissues appropriately, and staying home and away from others if you are sick.

Anyone who has health concerns or is experiencing symptoms of COVID-19 should contact Health Link 811 to see if follow up testing is required.
For recommendations on protecting yourself and your community, visit alberta.ca/COVID19.
Calgary police identify 15-year-old girl killed in shooting, investigation continues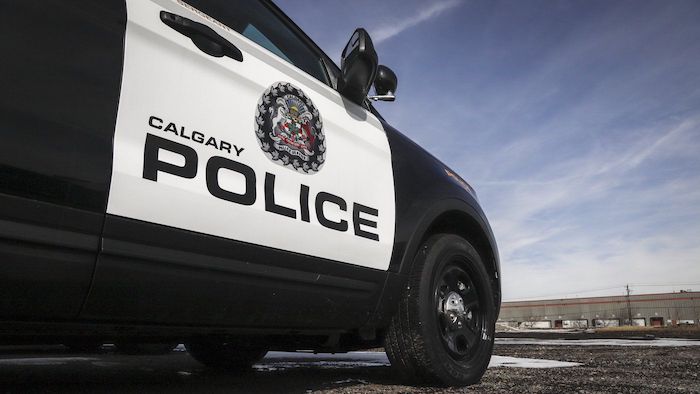 Calgary (CP) – Calgary police have identified a 15-year-old girl who was fatally shot this week as investigators try to determine whether she was the intended target or if it was a case of mistaken identity.
Officers responded to reports of a shooting in an alley in the Martindale neighbourhood early Tuesday morning.
They say the teenager was a passenger in a vehicle when she was shot and that the driver, who was not injured, immediately fled the scene before pulling over to call police.
Police say investigators have received several tips from the public.
They say evidence from the scene leads police to believe it was targeted, but investigators haven't determined whether the occupants of the vehicle were the intended targets.
The girl has been identified as Sarah Alexis Jorquera of Calgary.
"This was a senseless act of violence that took the life of a young girl," Staff Sgt. Martin Schiavetta of the homicide unit said in a statement Wednesday.
"At this point, we have more questions than answers and are working around the clock to hold those responsible accountable. Losing a 15-year-old is a tragic loss for our community, her school, her friends and, most importantly, her family."
Police ask anyone with any information about the shooting to call investigators.
This report by The Canadian Press was first published March 29, 2023.
'A crisis': Calgary charity seeks one-month homes for Ukrainian refugees after influx
Ukrainian evacuees Dmytro Syrman, left, his wife, Anastasiia, centre, and their four-year-old daughter Varvara attend a news conference highlighting the need for temporary housing in Calgary on Wednesday, March 29, 2023. THE CANADIAN PRESS/Jeff McIntosh
By Bill Graveland in Calgary
After six months under Russian occupation, Dmytro Syrman and his family decided to flee Ukraine for a safer life abroad and are now in Calgary.
The family lived in Dniprorudne, a mining city of 17,000 in southern Ukraine. Syrman worked as a human resources manager at an iron factory.
In August, Syrman, his wife, Anastasiia, and four-year-old daughter Varvara embarked on a six-day, 3,000-kilometre drive to Poland.
"On the 24 of February, when the Russian army attacked Ukraine and occupied our city in March 2022, we lost everything," Syrman said Wednesday.
He said they began planning their escape when they realized Russian soldiers weren't leaving their city.
"We started all of this because we were scared for Varvara," he said. "When Russian bombs were falling near our city it was really scary."
Their home is still under Russian occupation.
For the past year the family stayed in Poland, sent in their paperwork to come to Canada, and two weeks ago arrived in Calgary.
They're now staying with a host family for a month while they look for long-term accommodation and to find jobs.
"We are here and starting a new life. We can't believe about people who don't know us and many helped us. We're really shocked," Syrman said.
The Syrmans were helped by Calgary's Centre for Newcomers, which started a campaign to find 100 hosts for Ukrainian families or individuals for a month while they find housing of their own.
Kelly Ernst, chief program officer with the centre, said there has been a flood of Ukrainians trying to take advantage of a federal program that allows them to temporarily resettle in Canada.
The Canada-Ukraine Authorization for Emergency Travel program has been extended until July and Ernst said he expects people will continue to flee the war-torn country.
"We're in a desperate, dire need at the moment for host homes to try to accommodate the evacuees coming from Ukraine. It's reaching the proportions of being a crisis moment," said Ernst.
He said people arriving elsewhere in Canada are migrating to Calgary because the rents are lower than in larger cities such as Toronto and Vancouver.
Ernst said approximately 450 people have been arriving in Calgary every week from Ukraine and his organization has helped people staying nights in the airport, off the street and at homeless shelters.
Natalia Shem, who is the manager of housing for the Ukrainian evacuees, said it's difficult for the newcomers to find somewhere to live before arriving.
"It's almost impossible to find long-term rent being outside of Canada and people who come here need one month of stay," Shem said. "It's an average time a family can find long-term rent, job and settle down here in Canada."
This report by The Canadian Press was first published March 29, 2023.