Alberta budget announces record high health spending including money for new and redeveloped hospitals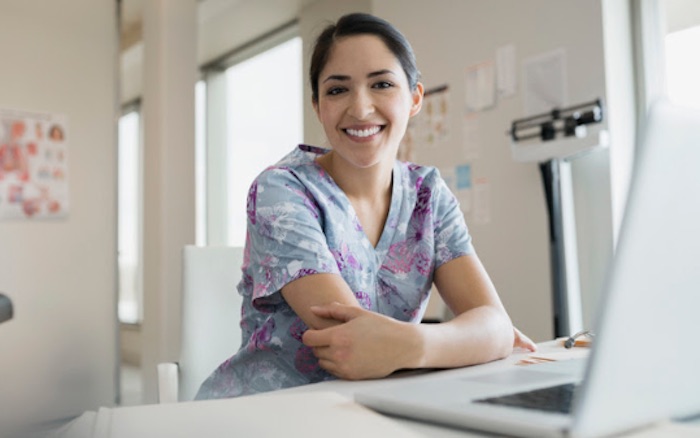 Alberta's government is providing another year of record-high investment, with $24.5 billion in the Ministry of Health's operating expense this year, an increase of 4.1 per cent from last year. This new funding will focus on addressing areas of priority in the Healthcare Action Plan to improve the health-care services Albertans expect and deserve. In addition, Alberta's primary health-care system is being strengthened and modernized with a record investment of $243 million over three years.
Budget 2023 provides $3.1 billion in capital funding over three years to further build up Alberta's valuable health-care infrastructure, an additional $529 million in capital maintenance and renewal for health facilities and a further $732 million in self-financed funding. The $3.1 billion includes funding for the redevelopment and expansion of the Red Deer Regional Hospital, increasing critical services and capacity in one of Alberta's largest hospitals.
Additionally, $18 million over three years is for further planning for proposed health capital projects across the province, including the stand-alone Stollery Children's Hospital in Edmonton, a north Calgary/Airdrie regional health centre, expansion of the Strathcona Community Hospital, and new or upgraded facilities in Bassano, Cardston and Whitecourt.
A total of $237 million over three years will go towards the Alberta Surgical Initiative Capital Program, with $120 million in new funding to expand and modernize operating rooms in 15 communities across the province and reduce wait times for surgeries.
The new Health Workforce Strategy will help get Albertans the care they need, when and where they need it. Budget 2023 includes $158 million in 2023-24 to retain and support, attract, grow, strengthen and evolve the health-care workforce, including physicians and nurses.
"Building a resilient and responsive health-care system that meets the needs of Albertans is essential to keeping our province healthy. This is why Budget 2023 includes another record-high health-care investment, so we can put the right health-care professionals, resources and services where they are needed most."
Budget 2023 invests in emergency medical services (EMS) to improve ambulance response times. An increase of $196 million over three years will help hire more staff and implement recommendations from the Alberta EMS Provincial Advisory Committee. A new capital program will provide $15 million over three years to put more ambulances on the road.
As part of the initiative to improve primary health care, Alberta's government is investing more than $2 billion in 2023-24. This includes $243 million over three years to strengthen the province's primary care system, including implementing the recommendations from the three advisory panels of Modernizing Alberta's Primary Health Care System (MAPS) established in fall 2022. These recommendations will inform the government's immediate next steps and a path forward over the next five to 10 years.
"Investing in health care is not just a cost, it's an investment in our future. By increasing critical health-care capacity, we can ensure that our health-care system is equipped to meet the needs of our citizens and provide the highest quality of care possible."
"Over the next three years, Alberta's government is investing $23 billion into public infrastructure through the 2023 Capital Plan. By building and revitalizing hospitals, schools, courthouses and other public facilities, we are investing in the critical infrastructure projects that Albertans need and help keep people working."
Budget 2023 includes nearly $4.3 billion in combined operating support for community care, continuing care and home care programs, an increase of more than 15 per cent, or $570 million from the 2022-23 forecast. An investment of $1 billion over three years will support continuing care transformation that will shift care to the community, enhance workforce capacity, increase choice and innovation, and improve the quality of care within the sector. In addition, there is $310 million over three years for the Continuing Care Capital Program, which supports modernizing continuing care facilities, developing innovative small care homes, providing culturally appropriate care for Indigenous Peoples and building new spaces in priority communities having the greatest need.
Budget 2023 includes operating expense of $148 million in 2023-24 for the Ministry of Mental Health and Addiction. In addition, it supports Alberta Health Services with additional funding to reduce wait times for mental health and addiction services and address gaps in the system. Alberta spends more than $1 billion per year on mental health and addiction programs and services, excluding physician billings. Over the next three years, Alberta's government will also invest $155 million in capital funding to continue building holistic, long-term recovery communities where Albertans will be able to access detox services, treatment medications, peer support, and help with skills and training.
"Alberta has emerged as a national leader in building out recovery-oriented systems of care for addiction and mental health. The historic investments included in Budget 2023 will help us further expand treatment and recovery services, enabling us to support more Albertans in their pursuit of recovery."
Budget 2023 highlights
$6.2 billion budgeted in 2023-24, increasing to more than $6.4 billion by 2025-26 for physician compensation and development programs.
More than $250 million over four years (beginning in 2022-23) for recruitment and retention programs under the agreement with the Alberta Medical Association so more Albertans can access family doctors, and to provide more support to help physicians keep their clinics open and running.
More than $2 billion per year for Drugs and Supplemental Health benefit programs. The Seniors Drug program budget is the largest component of this suite of programs, with $693 million budgeted in 2023-24, supporting more than 700,000 seniors.
More than $2 billion in 2023-24 to support primary care in Alberta, including payments to family doctors.
$125 million over three years as an initial investment, providing funding for early opportunities to improve primary care identified through the Modernizing Alberta's Primary Health Care Systems (MAPS) initiative.
Budget 2023 secures Alberta's bright future by transforming the health-care system to meet people's needs, supporting Albertans with the high cost of living, keeping our communities safe and driving the economy with more jobs, quality education and continued diversification.
Police looking for these 3 suspects after Super 8 Motel in Innisfail robbed early Monday morning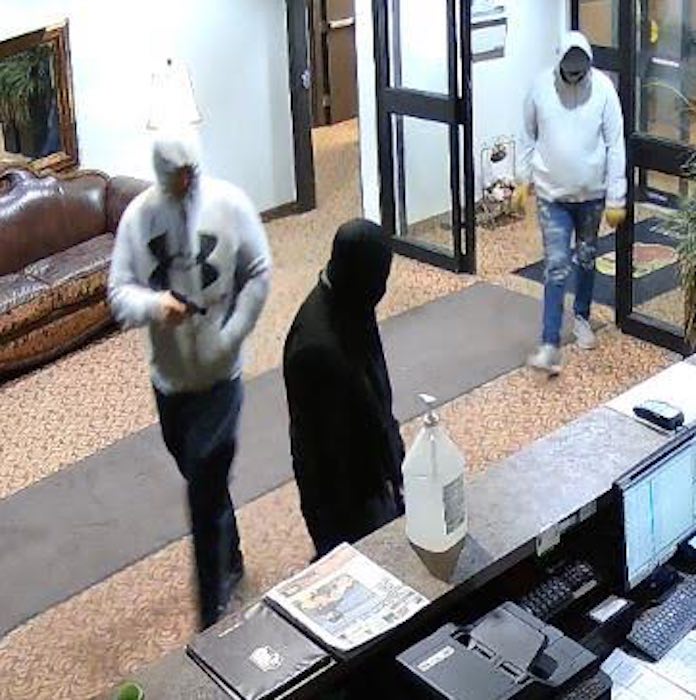 Innisfail RCMP investigate robbery
Innisfail Ala. – On May 29, 2023, at approximately 4:10 a.m., the Super 8 motel in Innisfail was the victim of an armed robbery. Three male suspects entered the hotel, two of which had firearms. Money was demanded from the manager. All three left the motel in a vehicle which is described as:
Chevrolet Dura Max truck
Sliver
Lifted
The suspects are described as:
Suspect #1: Caucasian male, tall and muscular. Wearing jeans and a grey Under Armour hoody. He was carrying a pistol.
Suspect #2: Caucasian male, short. Wearing all black. He was carrying a sawed off shotgun
Suspect #3: Caucasian male tall with a chubby belly. He was wearing a grey hoody, jeans and a black ball hat.
If you have information about this incident, please call the Innisfail RCMP at 403-227-3341 or call your local police. If you want to remain anonymous, you can contact Crime Stoppers by phone at 1-800-222-8477 (TIPS), by internet atwww.tipsubmit.com, or by SMS (check your local Crime Stoppers www.crimestoppers.ab.ca for instructions).
'Tragic accident' blamed for recent death of giraffe at Calgary Zoo
The Wilder Institute/Calgary Zoo says a "tragic accident" led to the recent death of an adult Masai giraffe. A statement from the zoo says the female giraffe named Emara died May 19 after tangling one of her horns on a cable surrounding her enclosure. THE CANADIAN PRESS/HO-Wilder Institute/Calgary Zoo-Sergei Belskey
Calgary
The Calgary Zoo says a "tragic accident" led to the recent death of one of its adult Masai giraffes.
A statement from the zoo says a female giraffe named Emara died May 19 after tangling one of her horns in a cable surrounding her enclosure.
The statement says a necropsy revealed Emara fell against the enclosure fence and died almost instantly of a broken neck.
Emara, who had just turned 12, came to Calgary from the San Diego Zoo in 2016.
The statement says she was a treasured member at the zoo and was known for her cautious yet curious personality and gentle nature.
The zoo says it is checking fencing within its African Savannah Yard enclosure to see if changes are needed to better protect the other giraffes and animals that share the space.
Doug Whiteside, interim associate director of animal care and welfare at the zoo, said Emara was in her prime and was in excellent health when she died.
"Major life changes such as this not only affect our people but can affect our animal residents as well," Whiteside said in the statement Monday.
He said the zoo's remaining giraffes, Nabo and Moshi, are doing well.
Grief counsellors are being made available to Emara's caregivers and other zoo staff.
This report by The Canadian Press was first published May 29, 2023.