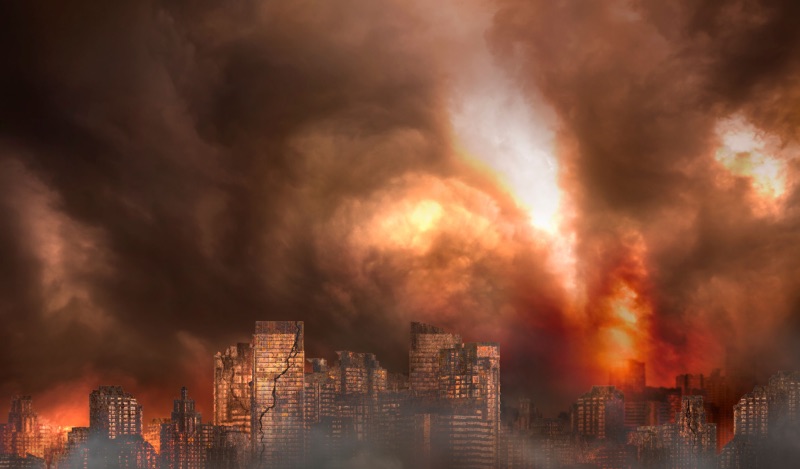 BY
JEFFREY A. TUCKER
Every day, news reporters, traders, and workers of all sorts the world over wake to do their work as they always have. Part of that requires that everyone pretend that life is normal, fixable, and more or less stable. All of this is temporary. It will come and go and really not be that bad.
Strange, isn't it? Human beings have a hard time adjusting to disaster, in their decision-making and even in their mindset. Reporters have to do their jobs as they are trained. Traders too. Everyone does. They please their bosses. They don't sound alarms. They don't scream and yell as they probably should.
But there is a moment in the day when the work is done and perhaps a cocktail comes out or the dishes are washed and the kids are in bed and the room falls silent. At this moment, millions and billions of people the world over know it. Disaster is all around us. We are just pretending otherwise, simply because this is what we have to do.
It was this way during lockdowns. They must know what they are doing otherwise why would we be forced to do this. If we all do our part, maybe this will end sooner rather than later. The experts surely know better than we do what is what. What can we do but trust?
Let us adjust and find a way to normalize all of this in our minds. We are powerless to change it in any case.
And thus the peoples of the world adjusted and will continue to do so as the fundamentals decay and rot, long past the end of lockdowns and most vaccine mandates, even as all the old rituals and signals of life as we once knew it fade further into memory.
Enough with the dreary existentialism. Let's talk about life in a one-bedroom apartment in London. The price of energy for heat has nearly doubled, seemingly overnight. Truly, it took months but it has felt like one day to the next. The energy bills will be approaching a substantial portion of the rent itself. And the forecast — which one has to do because that's how energy markets work on the consumer end — is showing a doubling and doubling again.
Here is what Goldman Sachs is seeing.
Small businesses cannot function under these conditions. "Tom Kerridge, the celebrity chef, revealed that the annual energy bill at his pub has soared from £60,000 to £420,000 and warned that 'ludicrous' price rises left the hospitality sector facing a 'terrifying landscape'," reports Telegraph.
This is all running wildly ahead of consumer prices generally. This is only through June. We are already approaching 100% inflation in energy.
Many will need to close up shop. The new Prime Minister Liz Truss, who calls herself a conservative, has capped price increases for consumers while pushing the largest spending bill to bail out energy companies ever. It truly seems like she had no choice. Yes, that's what they all say, but in this case, it might be true simply because otherwise, the entire nation would totally fall apart.
It could happen anyway.
"The U.K. may be facing a wave of business bankruptcies exceeding anything witnessed during the post-2008 panic and recession," reports Joseph Sternberg. "Some 100,000 firms could be forced into insolvency in coming months, bankruptcy consultancy Red Flag Alert warned this week. These are otherwise healthy firms with at least £1 million in annual revenue. Business failures on this scale would dwarf the roughly 65,000 firms of any size that went under from 2008-10."
Everyone wants to know why. As always, there are a number of factors. The sanctions on Russia for its struggle over the borders of Ukraine were ill-advised. That has never stopped the deployment of such tactics: sanctions against Cuba still in force began 60 years ago, all in an effort to make some foreign state behave in a way that the US demands.
They have driven up the price of energy all over Europe and the UK. But even then, Russian sources only about 3% of the UK's energy needs.
Another culprit is the fanatical attempt on the part of the government to convert a fossil-fuel economy to one powered by the wind and sun. For reasons of climate change, we know how good politicians are at controlling the global climate by taking away your consumer conveniences.
But really even these two factors would not be enough to cause this level of carnage. The real root of the problem is monetary, which in turn traces (again!) to lockdown policies: the wild currency debasement starting March 2020 and continuing through lockdowns has wrecked the place. How could they not see this coming? It's ridiculous.
And it happened the world over. The chart below that I put together looks messy but it tells the whole story of how one generation of central bankers wrecked the world. The key on the left tells you monetary inflation rates and the key on the right tells you price inflation rates. One lags the other by 16-18 months. I've color-coded it so that you can see the relationships.
This covers the U.S. (green), the EU (red), and the UK (blue). You can see the massive oceans of paper being pumped out to cover up for the egregious evil of lockdowns. Do you remember those days when governments the world over imagined that they could somehow shut things down while keeping the data looking pretty with the printing press?
How Quickly Things Fall Apart
My friends in the UK are truly panicked. They want to come to the U.S. just to get away. But many of my friends are rebels and did not accept the vaccine because they are healthy and under the age of 80. They rejected the jab. Now they cannot come to the U.S. because the U.S. is still imposing rules that forbid travelers from foreign countries who are not vaccinated from getting across the borders.
These policies again trace to the lockdown era: March 12, 2020, in particular, when the office of the president decided on its own to do the unthinkable and shut travel from Europe, UK, Australia, and New Zealand. It caused family disruption, business loss, and tragedy all around. It is still not normalized, which makes the point: no one in Washington has any regrets.
This is the essence of policy in America today. Truly people are being locked out of our country for being insufficiently loyal to Pfizer, which seems to be the real government here at home, at least as it pertains to public health.
The most striking feature of that which afflicts the UK today is the sheer speed of it all. One day life was normal and then suddenly the bills were through the roof. No one could explain why. It was some kind of mystery, and extremely disorienting.
Why energy, for example? Well, inflation strikes in strange ways. It gravitates to the thing most vulnerable to price hikes. This could be dictated by fashion or policy or both. But when it happens, no power can stop it.
The story of going from normal to double and triple prices, forecasting to go much higher, reminds me of books I've read about Weimar, how things were fine until suddenly they were not and life itself took a shocking turn.
Until recently, Americans have looked at the chaos abroad and thought oh that's what these weird foreign people do, just strange stuff with unstable governments and unsound financial systems. And yet right now it is happening to our mirror country across the pond, a place that Americans think of as cousins with a Royal family.
The remarkable thing is that the UK's monetary policy was not as bad as the U.S.'s own. The only difference is that there is a larger international market for dollars than for pounds. This allows the Fed a bit of breaking room to do more damage.
But can it happen here? Yes, certainly, and it could happen before year's end. The policies of the last three years have created an incredible powder keg. No one knows when it will go off, and no one knows what to do when it happens.
There are so many other data points: missing workers, food shortages, political instability, and the breathtaking entrenchment of Xi-backed lockdowns in China.
The world is on fire. Most people are not willing to think about it or talk about it. Yet.
How Major Media Suppressed My COVID Journalism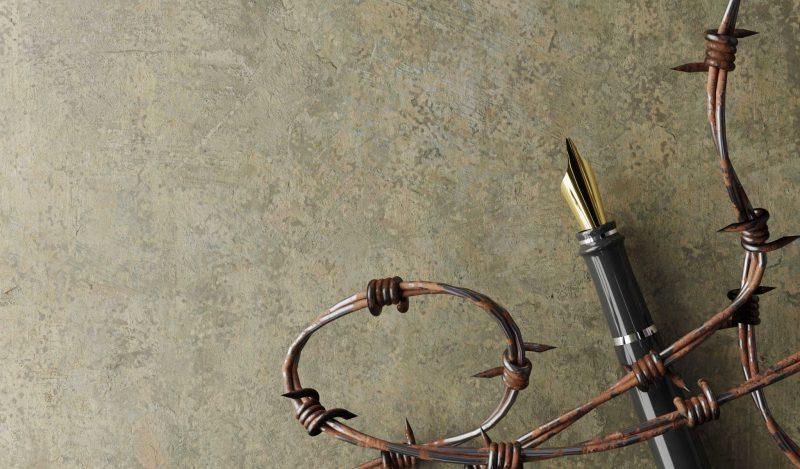 BY
RAV ARORA
The COVID-19 emergency has at last come to an end as even the most restrictive countries — the United States, most recently — have lifted draconian Covid mandates. Freedom has been restored, but the pandemic has left an indelible mark on the bedrock institutions of our society. The corruption of the FDA, CDC, the White House, and Big Pharma has been undeniably exposed — a topic I have exhaustively covered for over a year.
Notably, journalism — the filter through which ordinary people living busy lives come to understand the complex matrix of power, money, and influence — has also been exposed for its bizarre servility to public health decrees and pharmaceutical companies. Writing for the most prominent journalistic outlets since 2020, I saw the decay from the inside. Though I have been hesitant to share my experiences of colliding with the inner machinery of media — for my reputational and financial security — I now feel galvanized to lay it on the table after starting a new Substack with Dr. Jay Bhattacharya.
One of the reasons I unexpectedly found myself in the journalism industry was the real possibility of speaking truth to power, presenting radically novel perspectives, and challenging institutional orthodoxy.
My first major forays into the industry were on topics such as how my experiences with racism from childhood inform my view of race relations, how white guilt and identity politics corrupts our discourse, and how 2020 Black Lives Matter riots wreaked havoc in poor, minority communities.
Pieces that I'm perhaps most proud of are the explosion of inner-city violence in Minneapolis in the aftermath of George Floyd and the new phenomenon of Asian women out-earning white men in the US.
My heterodoxy and unwavering commitment to the truth — whether that made me look right-wing, left-wing, or just an artsy weirdo (at times) — didn't land me a weekly New York Times column, but it did grant me spots in a number of top liberal and conservative-leaning outlets, such as the New York Post, the Globe and Mail, Foreign Policy Magazine, the Grammys (yes, the music awards — their online vertical), and others.
Until it didn't.
Having taken the heretical line on race, gender, policing, I thought I was immunized from editorial censorship. But, as the pandemic became increasingly politicized through 2021 and 2022 with the rollout of vaccines and public mandates, our society seemed to plunge into further collective psychosis, as spiritual teacher Eckhart Tolle has persipaciously observed.
For the first year-and-a-half of the pandemic, I didn't take any public stance on what was a complex epidemiological issue requiring legitimate expertise to navigate. Besides, I was regularly writing about race, BLM, and policing in the summer of 2020. Then, in the summer of 2021 Justin Trudeau and provincial leaders announced vaccine mandates across the country. Suddenly, going to the gym, restaurants, and large gatherings was conditional on taking a novel mRNA vaccine for a virus that posed less than a 0.003 percent mortality risk for people my age.
I started to examine whether this was the right medical decision for my health. Upon close scrutiny of the best available data, I came away thinking it was not. I didn't think the Covid vaccine would be an instant death sentence for me, but I didn't see clear evidence of benefit for healthy people in their 20s. It also just happened to be the case that I fell in the very demographic that was most at-risk of developing a serious vaccine side effect — myocarditis or pericarditis (cardiac inflammation).
Among the most rigorous, comprehensive data we have on vaccine myocarditis is from Dr. Katie Sharff who analyzed a database from Kaiser Permanente. She found a 1/1,862 rate of myocarditis after the second dose in young men ages 18 – 24. For boys ages 12 – 17, the rate was 1/2,650. Active surveillance monitoring in Hong Kong shows virtually identical figures.
Confused and looking for clarity, I reached out to Dr. Jay Bhattacharya — who was among the most sensible public health policy advocates throughout the pandemic — and he validated my serious concerns of vaccine safety and draconian public health policy more broadly.
Frustrated by the government coercing me into taking a medical procedure that was not in my best interest, I resolved to write about this injustice in the several outlets which had previously published my work.
Right away, I faced tremendous resistance of the kind that I never expected. The rejection I experienced when pitching a wide variety of pieces on Covid mandates — reported, opinionated, based on the views of credentialed scientific experts etc.— was unprecedented. Even editors who I deemed as allies — publishing polarizing pieces such as the "fallacies of white privilege" or why Robin DiAngelo's last popular racism guidebook promotes a "dehumanizing form of condescension towards racial minorities" — were averse to my work questioning scientifically dubious vaccine mandate policies on the grounds of bodily autonomy and medical freedom.
Many editors explicitly stated their outlets were "pro-vaccine" and didn't want to run anything that may promote an iota of "vaccine hesitancy" — even in young, healthy groups for which we still have no data on reduction in severe disease or death. One editor responded to my pitch on the lack of epidemiological basis for vaccine mandates with the following:
This paper has been encouraging Covid vaccination for everyone. We don't want to promote vaccine hesitancy that will get people seriously ill and killed.

Journalists need to be responsible in not sowing distrust in public health guidelines that are meant to keep us safe.
Another editor made it painfully clear after a handful of unsuccessful pitches that the publication as a whole was not keen on publishing anything that deviated from the CDC and FDA's universal vaccine advisory (vigorously critiqued by the likes of Vinay Prasad and Tracy Beth Høeg MD, PhD.).
I'm going to pass.

As I've said many times before, we are a pro-vaccination newspaper, and personally I just wish everyone would get vaccinated already. While I respect your decision not to do so (and I agree jail time for those who don't is overkill), I'm not keen on op-eds that even appear like they're arguing against vaccination for Covid or anything else.
Trying to figure out a way to capitalize on a hot news story — as every freelancer learns how to do — I started sending pitches on viral stories of athletes being barred from competition due to their personal choice not to get vaccinated. In response to my proposal on tennis star Novak Djokovic's debacle, one editor expressed his utter contempt for Djokovic:
In no way do I want a piece supporting people who refuse to get vaccinated. In my opinion, people such as Djokovic, who refuse to get vaxxed, make their own beds and should lie in it.

They are not heroes.
On my pitch about NBA star Kyrie Irving, who had to sit out several games for the Brooklyn Nets because of some undefined risk he posed to society as an unvaccinated player, an editor I was very close with made her profound disagreement undoubtedly clear:
Sorry Rav, but I vehemently disagree with you on this issue. Feel free to pitch elsewhere.

Kyrie Irving refused to help the public get out of the pandemic and now he's suffering the consequences. It's on him.
On a couple of occasions, I attempted to cover the perpetually escalating Joe Rogan Covid controversy. In my several pitches, I took various angles such as how many credentialed scientific experts — such as Bhattacharya, Makary, Prasad, and others — were more in line with Rogan's anti-mandate views than the government and public health agencies were. Here are two editor responses I received when pitching a story on the bizarre controversy of Rogan's comments that young people in their 20s didn't need to take the Covid vaccine (May 2021):
Rav, we are not interested in running stories like this.

I think Rogan is actively endangering the lives of children and young adults with his anti-vaccine propaganda — and you need to be more responsible in your coverage as a journalist.

---

I'm not interested in the Rogan story. It could too easily be construed as anti-vaccine and we want to steer well clear of that.

I don't want any ambiguity on the issue.
One publication, whose whole mission has been from the start to expose and dismantle institutional orthodoxy, uncritically took the mainstream view on vaccine recommendations as gospel. This editor, who had "platformed" my work explaining the oft-justifiability of police shootings of highly violent, threatening suspects — which, again, was in line with their anti-mainstream view —opposed any view critical of vaccine mandates. In response to one of my pitches on the downplayed risk of vaccine-induced myocarditis in young men, he responded:
Rav, sorry but we're not going to run any anti-vaccine pieces.

I think the risk is totally overblown and amplified by right-wing pundits who have no concern for public health. These are the safest vaccines we've ever had and virtually everyone seeks to benefit.
None of this was based on rigorous scientific analysis — it was all premised on a naive trust in public health authorities and pharmaceutical companies.
As it turns out, the mRNA vaccines are, by all current accounts, the most dangerous government-promoted pharmaceutical products in history. Fraiman and colleagues' independent analysis of Pfizer and Moderna's safety data in the medical journal Vaccine shows that mRNA covid vaccines are associated with a 1 in 800 adverse event rate — substantially higher than other vaccines on the market (typically in the range of 1 in a million adverse event rates).
[Note: this study does not negate the effectiveness of mRNA vaccines in reducing death and severe disease in elderly populations (for which we have good data). I personally recommended my grandparents to get vaccinated and was happy they followed through.]
Due to the increasing censorship I faced, I ended up self-publishing my vaccine-myocarditis investigations, including one story on how a 38-year-old law enforcement member in my area almost died from acute vaccine-induced myocarditis after he was forced to get double-jabbed against his will.
At a time when government officials and public health bureaucrats are actively misleading the public, it is the media's crucial responsibility to hold them accountable. Unchecked power — when unrecognized by the masses — metastasizes and devolves into tyrannical control. This is how you get the FDA approving and recommending the new "bivalent" booster shot to all Americans — as young as 6 months old — based on lab-testing in eight mice (with the White House recklessly advertising on their behalf).
When the media fails, civilization begins to unwind. The powerful get away with more corruption and media homogeneity solidifies, congeals, and becomes increasingly treacherous to question.
This has been my experience over the past two years.
An industry already compromised in the age of Trump and wokeism completely fell apart during a global pandemic. My collisions with this inner machinery are not merely a story of left-wing media bias (a given fact for decades), but — as I alluded to several times — people working in even alternative and right-leaning media spaces refusing to air any form of refutation of authoritarian public health mandates.
This is why traditional left-versus-right paradigms are obsolete. Many "conservatives" bought the public health propaganda wholesale while a number of traditionally progressive thinkers — such as Russell Brand, Matt Taibbi, Jimmy Dore, and Glenn Greenwald (regardless of their personal medical decisions) — vigorously objected to Covid mandates on the basis of foundational, societal principles.
I have largely abstained from sharing my visceral feelings on the demoralizing rejection (and financial loss) I faced for two years as a previously welcomed journalist in major outlets, but suffice it to say I felt incredibly trapped, helpless, vexed, and lost. Some of the aforementioned editors recommended I stick to stories on "cancel culture," "identity politics," "race," and the rest. While all those issues remain deeply concerning, the proposition of being pigeonholed in one specific topic while being censored in another that is far more alarming on a societal level ("Take the jab, or lose your job") was repugnant to me.
I refuse to be censored.
I won't perpetually write stories about wokeism spiralling out of control in liberal sectors of society in order to gain clicks and a steady paycheck on conservative websites who want to feed their readers only one narrative.
Today, I am no longer indignant and hopeless, waiting for one of my previous editors to offer me an opportunity again. I have now started my new, independent venture on this platform — The Illusion of Consensus — and am looking forward to bringing new, exciting content to my readers.
Thank you to those who helped share and amplify the several stories I independently wrote on my personal Substack (with a small audience and minimal financial gain) such as Jordan Peterson, Joe Rogan, and Glenn Greenwald.
As I progress in my ever-evolving journalistic path to expose the truth, I hope you will continue to support my work.
Republished from the author's Substack
Sorry, This Is Not Going Away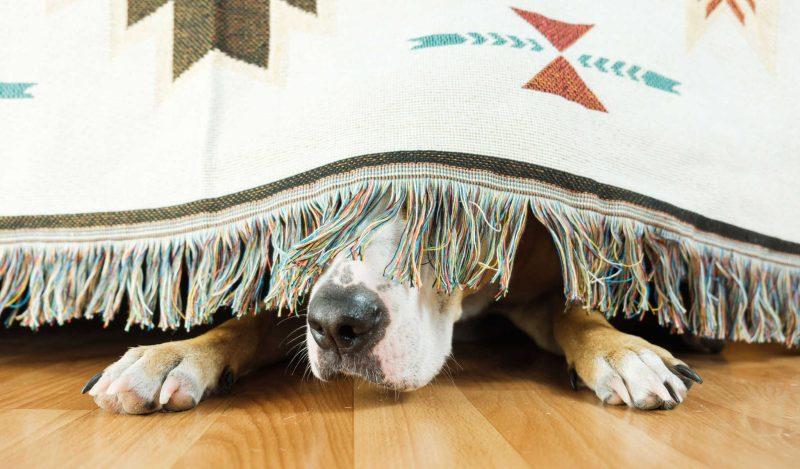 BY
JEFFREY A. TUCKER
The kids are two years behind in education. Inflation still rages. White-collar jobs are disappearing thanks to the reversal of Fed policy. Household finances are a wreck. The medical industry is in upheaval. Trust in government has never been lower.
Major media too is discredited. Young people are dying at levels never seen. Populations are still on the move from lockdown states to where it is less likely. Surveillance is everywhere, and so is political persecution. Public health is in a disastrous state, with substance abuse and obesity all at new records.
Each one of these, and many more besides, are continued fallout from the pandemic response that began in March 2020. And yet here we are 38 months later and we still don't have honesty or truth about the experience. Officials have resigned, politicians have tumbled out of office, and lifetime civil servants have departed their posts, but they don't cite the great disaster as the excuse. There is always some other reason.
This is the period of the great silence. We've all noticed it. The stories in the press recounting all the above are conventionally scrupulous about naming the pandemic response much less naming the individuals responsible. Maybe there is a Freudian explanation: things so obviously terrible and in such recent memory are too painful to mentally process, so we just pretend it didn't happen. Plenty in power like this solution.
Everyone in a position of influence knows the rules. Don't talk about the lockdowns. Don't talk about the mask mandates. Don't talk about the vaccine mandates that proved useless and damaging and led to millions of professional upheavals. Don't talk about the economics of it. Don't talk about collateral damage. When the topic comes up, just say "We did the best we could with the knowledge we had," even if that is an obvious lie. Above all, don't seek justice.
There is this document intended to be the "Warren Commission" of Covid slapped together by the old gangsters who advocated for lockdowns. It is called Lessons from the Covid War: An Assessment. The authors are people like Michael Callahan (Massachusetts General Hospital), Gary Edson (former Deputy National Security Advisor), Richard Hatchett, (Coalition for Epidemic Preparedness Innovations), Marc Lipsitch (Harvard University), Carter Mecher (Veterans Affairs), and Rajeev Venkayya (former Gates Foundation and now Aerium Therapeutics).
If you have been following this disaster, you know at least some of the names. Years before 2020, they were pushing lockdowns as the solution for infectious disease. Some claim credit for having invented pandemic planning. The years 2020-2022 was their experiment. As it was ongoing, they became media stars, pushing compliance, condemning as disinformation and misinformation anyone who disagreed with them. They were at the heart of the coup d'etat, as engineers or champions of it, that replaced representative democracy quasi-martial law run by the administrative state.
The first sentence of the report is a complaint:
"We were supposed to lay the groundwork for a National Covid Commission. The Covid Crisis Group formed at the beginning of 2021, one year into the pandemic. We thought the U.S. government would soon create or facilitate a commission to study the biggest global crisis so far in the twenty-first century. It has not."
That is true. There is no National Covid Commission. You know why? Because they could never get away with it, not with legions of experts and passionate citizens who wouldn't tolerate a coverup.
The public anger is too intense. Lawmakers would be flooded with emails, phone calls, and daily expressions of disgust. It would be a disaster. An honest commission would demand answers that the ruling class is not prepared to give. An "official commission" perpetuating a bunch of baloney would be dead on arrival.
This by itself is a huge victory and a tribute to indefatigable critics.
Instead, the "Covid Crisis Group" met with funding from the Rockefeller and Charles Koch Foundation and slapped together this report. Despite being celebrated as definitive by the New York Times and Washington Post, it has mostly had no impact at all. It is far from obtaining the status of being some kind of canonical assessment. It reads like they were on deadline, fed up, typed lots of words, and called it a day.
Of course it is whitewash.
It begins with a bang to denounce the US policy response: "Our institutions did not meet the moment. They did not have adequate practical strategies or capabilities to prevent, to warn, to defend their communities, or fight back in a coordinated way, in the United States and globally."
Mistakes were made, as they say.
Of course the upshot of this kvetching is not to criticize what Justice Neil Gorsuch calls "the greatest intrusions on civil liberties in the peacetime history of this country." They hardly mention those at all.
Instead they conclude that the US should have surveilled more, locked down sooner ("We believe that on January 28 the U.S. government should have started mobilizing for a possible Covid war"), directed more funds to this agency rather than that, and centralized the response so that rogue states like South Dakota and Florida could not evade centralized authoritarian diktats next time.
The authors propose a series of lessons that are anodyne, bloodless, and carefully crafted to be more-or-less true but ultimately structured to minimize the sheer radicalism and destructiveness of what they favored and did. The lessons are cliches such as we need "not just goals but roadmaps," and next time we need more "situation awareness."
There is no new information in the book that I could find, unless something is hidden herein that escaped my notice. It's more interesting for what it does not say. Some words that never appear in the text: Sweden, Ivermectin, Ventilators, Remdesivir, and Myocarditis.
Perhaps this gives you a sense of the book and its mission. And on matters of the lockdowns, readers are forced to endure claims such as "all of New England — Massachusetts, the city of Boston, Connecticut, Rhode Island, New Hampshire, Vermont, and Maine — seem to us to have done relatively well, including their ad hoc crisis management setups."
Oh really! Boston destroyed thousands of small businesses and imposed vaccine passports, closed churches, persecuted people for holding house parties, and imposed travel restrictions. There is a reason why the authors don't elaborate on such preposterous claims. They are simply unsustainable.
One amusing feature seems to me to be a foreshadowing of what is coming. They throw Anthony Fauci under the bus with sniffy dismissals: "Fauci was vulnerable to some attacks because he tried to cover the waterfront in briefing the press and public, stretching beyond his core expertise—and sometimes it showed."
Oooo, burn!
This is very likely the future. At some point, Fauci will be scapegoated for the whole disaster. He will be assigned to take the fall for what is really the failure of the national security arm of the administrative bureaucracy, which in fact took charge of all rule-making from March 13, 2020, onward, along with their intellectual cheerleaders. The public health people were just there to provide cover.
Curious about the political bias of the book? It is summed up in this passing statement: "Trump was a comorbidity."
Oh how highbrow! How clever!
Maybe this book by the Covid Crisis Group hopes to be the last word. This will never happen. We are only at the beginning of this. As the economic, social, cultural, and political problems mount, it will become impossible to ignore the incredibly obvious. The masters of lockdowns are influential and well-connected but not even they can invent their own reality.