A very simple question about Canada's energy supply the Federal Government refuses to answer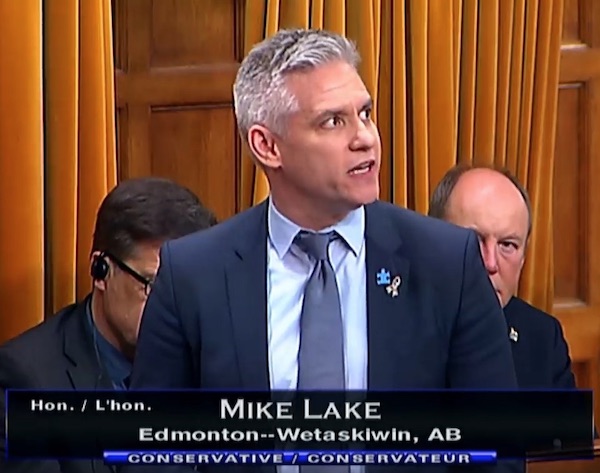 Edmonton-Wetaskiwin MP Mike Lake has a simple question for the federal government.  The answer has significant ramifications for Canada's energy producers, for jobs, and for Canada's economy.  MP Lake has asked the question in Parliament three times now.  The latest question was asked last week during "COVID Question Period" with MP's mostly speaking from their home offices.  In frustration, Lake has shared the exchange on his social media to show Canadians.  Here it is.
From the Facebook page of Edmonton-Wetaskiwin MP Mike Lake.
Three times in recent months, I've asked the Liberal government a very straightforward, yes-or-no question: "We're importing tens of millions of barrels of oil per year into Canada from Saudi Arabia, Nigeria and Algeria. Is this oil subject to the same rigorous regulations on upstream and downstream emissions as oil coming from Alberta, Saskatchewan and the Minister's very own home province of Newfoundland?"
Judge for yourself whether this is a fair and relevant question in the Canadian interest, and whether the Minister even came close to trying to answer the question.
Fire investigators can't pin cause of fire at Edmonton-area seniors complex
ST. ALBERT, Alta. — Fire investigators say they have been unable to figure out what caused a fire at an Edmonton-area retirement and long-term care complex last week.
Residents were forced to leave when the fire at the Citadel Mews West Continuing Care Facility in St. Albert broke out on May 6.
It destroyed part of the complex and three residents suffered smoke inhalation.
Investigators say the fire started on a ground-floor patio.
They say it spread from patio furniture to the underside of the deck above and from there up the siding into the building's attic.
A damage estimate has yet to be made and investigators are still trying to determine what caused the blaze.
"This was a large and devastating fire where thankfully no one was seriously hurt," St. Albert acting fire Chief Scott Wilde said Friday in a news release.
"If you live in a multi-family building, be aware of your building's fire safety plan and practise your escape."
This report by The Canadian Press was first published May 14, 2021.
The Canadian Press
Alberta health agency obtains restraining order against Calgary mayoral candidate
CALGARY — Alberta Health Services says it has obtained a restraining order against a Calgary mayoral candidate who the agency says has threatened health workers.
AHS says Kevin Johnston must stay at least 100 metres away from health officers and must not publish any threats or hate speech directed at them.
Johnston is running in this fall's municipal election and has been a vocal supporter of anti-lockdown protests.
He appears regularly online where he promotes far-right ideology.
AHS says Johnston has been aggressive and threatening towards two particular health workers as well as to the general AHS workforce.
The agency says it wants to protect staff and ensure they feel supported.
This report by The Canadian Press was first published May 14, 2021.
The Canadian Press