by Glenn Kubish
Russia has tugged at me for a long time.
As a boy in a house with a Bible and an Edmonton Journal subscription, I followed the acts of a small number of characters in the bigger world: the Apostles, the NHL stars, and Russian and American politicians. My young imagination was peopled by, basically, St. Paul, Phil Esposito, Bobby Orr and Ken Dryden, with room for Nixon, Ford, Brehznev, Gromyko, Chernenko, and, later, Reagan, Andropov, and Gorby.
The Canada-Russia hockey series in 1972 captivated us. We watched games in assembly in the school gym on giant TVs that sat on wheeled legs. After school, when a friend in net made a great save during a road hockey game on 67 St, someone would invariably yell "Tretiak!" It was the highest compliment. Indoors, we spent hours and hours playing Coleco table hockey. My friend across the lane, Brucey Straka, spray-painted red a squad of plastic players. We replayed the 1972 series until some time in late 1979. Valery Kharlamov was unstoppable down the left wing groove.
Boris Spassky playing Bobby Fischer in chess made its way to me in northeast Edmonton. I had a stamp collection and there was a Pushkin stamp.
On TV, the Russians were larger than life. Think Vasily Alekseyev. And artistic. Think Rodnina and Zaitsev. There were Russian judges, shorthand for Cold War intrigue. And Boris and Natasha. Le Carre. And Robert Ludlum. Bony M's Rasputin.
We studied the Russian Revolution in social studies. Lenin, Stalin, Trotsky. Ice pick. Mexico. We drank Black Russians. Vodka and coffee liqueur, if I remember right. Purges. Five year plans. Collectivized farms.
As an undergraduate, I took a year-long Soviet politics course with Professor Max Mote. I learned there were academics who considered themselves Kremlinologists. And those words, just the exotic sound of those words: Kremlin. Pravda. Izvestia. Aeroflot. GUM. And the Gulag Archipelago. We studied the theory of mutual assured destruction and then went to drink at Dewey's. I read Jonathan Schell's The Fate of the Earth in New Yorker instalments while sitting in Rutherford South Library. Connery and Daniela Bianchi in Bond.
It's all over and I'm standing pretty.  Nena, too. I have no way of proving this, but I believe I have listened to 99 Red Balloons more than anyone else in northeast Edmonton. I have always tried to chase down, to name the something that is out there. It was all clear on the dance floor at Crackerjacks.
Then the literature found me. And I lost myself in it. I lost stanines, too. Instead of reading Lipsey, Purvis, Sparks and Steiner, I read Tolstoy, Chekov, Pushkin and Turgenev. This country of beautiful, suffering people, what was it? This Karenina, this Vronsky, these peasants, these trains, this passion, these fathers and children, this sense that happiness is not among the goods to be achieved on earth. Then the writings of the dissidents. Solzhenitsyn was a beacon.
Somehow I got a lapel pin from the Moscow Olympics.
Snowden, of course, ended up in a Russian airport.
This year, I made it to Russia. Shelagh and I attended the Winter Bike Congress in Moscow earlier this month. We took a train in through the dark from the Sheremetyevo airport and emerged on Tverskaya Street, a river of light and traffic and the sound was tires on slush. Horns blared. Women in mink coats walked the sidewalks. Black BMW 7 series coupes flew by. Light standards were adorned with LED displays in the shape of giant goblets. Workers chipped ice.
We saw a lot. We saw Red Square. The metro station announcements: "This is Park Kultury." Unlike Manhattan, people looked at each other. Tulips and roses at the foot of the towering Pushkin statue. We walked through the GUM store and we walked past Gucci and Manolo Blahnik and Valentino and even Levi's. Nothing to lose but our chains, I thought. We ate deer heart and drank vodka at LavkaLavka. We walked to LavkaLavka, remembering to walk past the Rachmaninoff statue on the way. It snowed snowflakes. Crews shovelled. A young boy carried with two hands a big piece of ice. We met remarkable people. We rode bicycles on closed streets with thousands of others. People above waved from bridges.

And, oh, yeah, we go rounded merrily in the cold. Whirrrrr!
It wasn't that I was home. It was precisely not home. But I did meet a lot of myself there.
(Glenn Kubish is a former print and TV journalist. We'd like to thank Glenn and his wife Shelagh for letting us publish this wonderful story and congratulations on your amazing trip to Russia!  The Todayville Team)
I live in Edmonton.
I ride a bicycle.
I play a guitar.
I like coffee.
I am married to Shelagh.
I like to read.
I try write short sentences.
I blog at 
http://glennkubish.blogspot.ca/
I tweet at
@kub64
Evaluation Assistant – Part-time Casual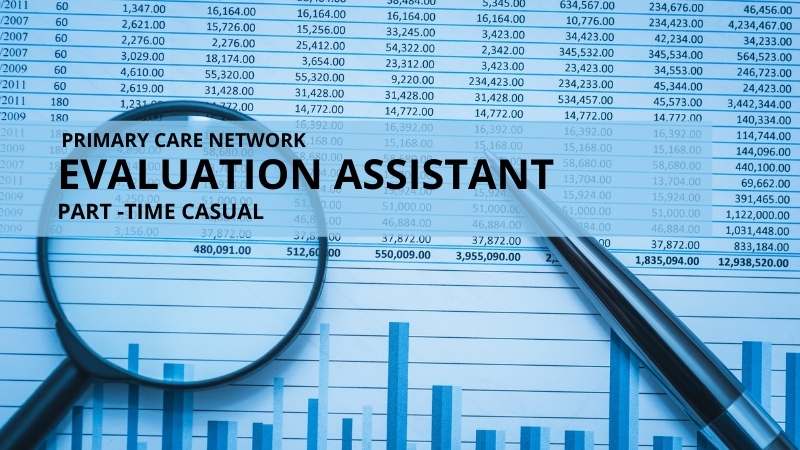 Evaluation Assistant – Part-time Casual
The Evaluation Assistant will be part of the Evaluation Team at the Red Deer Primary Care Network (RDPCN) working under the direct supervision of the Evaluator. The main responsibilities include data collection, data entry, as well as supporting both analysis and reporting for a broad spectrum of RDPCN programs and services. The successful candidate should be competent at working both independently and in a team environment; accurately managing data, and contributing to high quality reports and other deliverables.
Key Strengths of Candidates;
Bachelor degree in social sciences or health-related area
Experience in applied research or evaluation, quantitative and/or qualitative (minimum 2
years preferred)
Excellent command of Microsoft Excel, Word, Power Point and Outlook
Strong written and verbal communication skills
Detail orientated and organized
Able to work flexible hours with some evenings
and/or weekends.
This position is part-time casual, with varying hours
Act now. APPLY
Submit your curriculum vitae to [email protected] (with "Evaluation Assistant" in the subject line), or by fax to 403.342.9502. A full job description can be found at https://rdpcn.pcnpmo.ca/Careers.
Closing date: April 19, 2021 or until a successful candidate is found. Only candidates selected for an interview will be contacted.
City will identify potential locations for new homeless shelter by early May