6% of COVID-19 deaths due to 'only' COVID-19 explained!
We're always on the hunt for information about COVID-19 which has not been politicized.  This is not as easy as it should be!  We've found a source of information worthy of sharing with you.  Dr. Zubin Damania is a California-based MD who is trying his best to explain COVID-19 and how we should really be reacting to it.  He doesn't downplay how serious it is at all, but he's also not in favour of lockdowns (we can share that video later).   In this video he explains the latest COVD controversy, regarding the CDC's sharing information about what COVID-19 victims actually died of.   It's a must-watch and a must share.  (Though it's probably too tough on people who shared information downplaying the figures, as if they were all guilty of spreading false information while undoubtedly some where only trying to spark convesation.)
Dr. Zubin Damania says it was wrong of Twitter to take down President Trump's tweet on this new stat.  Not because the President was correct, but because the President's tweet should have sparked a conversation leading to the truth behind the figure we've all seen in the last week from the CDC.   The stat is that only 6% of the people who've died from COVID-19 "only" had COVID-19.  The 94% of other deaths had an average of 2.5 comorbidities.  
Here's a way to think about this critically no matter where you are on the political spectrum.
DR. ZUBIN DAMANIA, MD
I'm a UCSF/Stanford trained internist and founder of Turntable Health, an innovative primary care clinic and model for Health 3.0. During a decade-long hospitalist career at Stanford, I experienced our dysfunctional health care system firsthand. As a way to address my own "burnout" and find a voice, I started producing videos and live shows under the pseudonym "ZDoggMD" that have since gone epidemically viral. This launched a grassroots movement — nearly a billion views and a passionate tribe dedicated to improving healthcare for everyone. Join the ZPac and help us reclaim our calling!
Central Alberta COVID cases fall below 1,000 – Mike York Update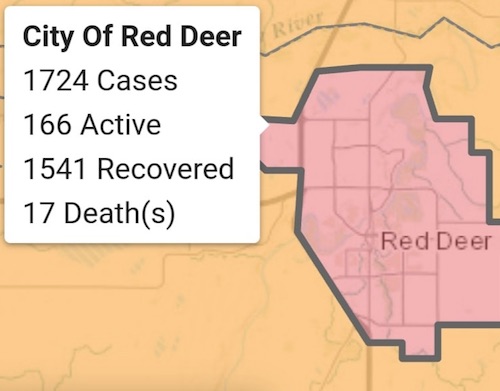 The AHS Covid-19 report for Wednesday January 20, 2021 is as follows.
Firstly, Alberta had a slight increase in new cases reported today with 669. There were also 996 recoveries so it's good to see the recoveries still surpassing the new cases!
In the Central Zone, 48 new cases and 148 recoveries reported today.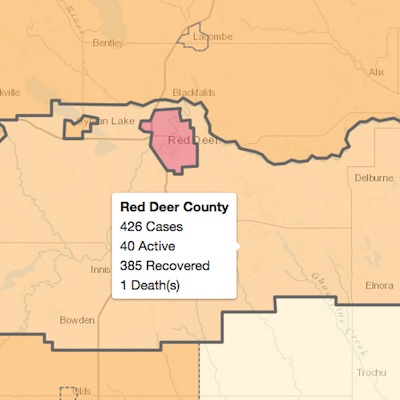 There was one more death recorded as well.
The number of active cases has now declined to under 1000.(949)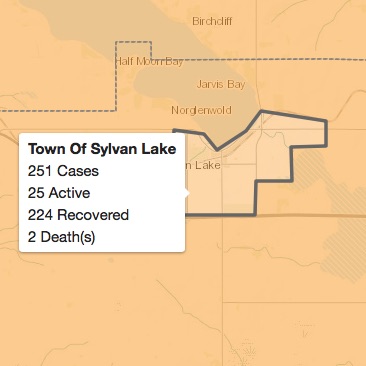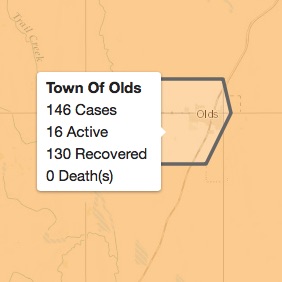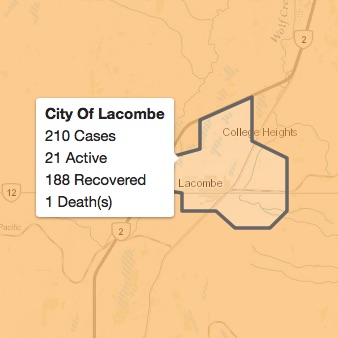 There are now 59 people in hospital of which 10 are in ICU.
In the city of Red Deer, just 9 new cases reported today along with 14 recoveries.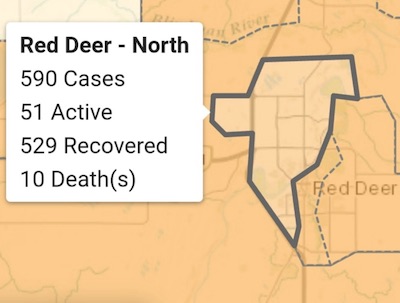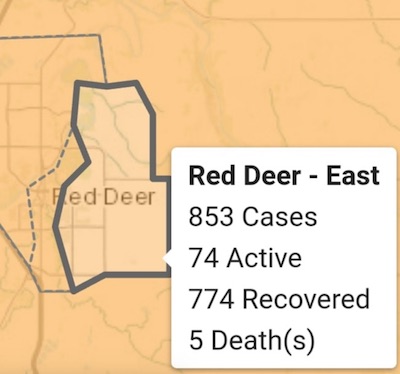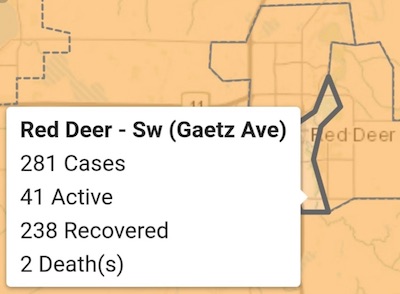 The cities current active cases have now dropped to 166.
We have currently 14 people in RDRH with the virus, 10 in the ICU.
Cheers to you all.
Active COVID cases continue to fall – Mike York update for January 17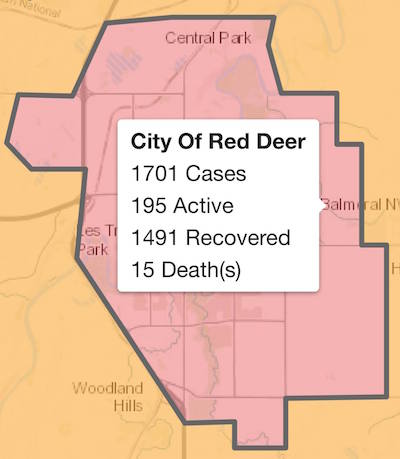 January 17 COVID update – noticeable drop of 15 active reported cases in Red Deer to 195 after 10 new cases but 23 recoveries. Unfortunately, there were also 2 new deaths bringing the total to 15.
Active cases are down from 1,209 to 1,182, with 8,209 cases to date. Hospitalizations sit at 65, down four, and ICU admissions are up one to 12. All ICU admissions in Central Zone are at Red Deer Regional Hospital.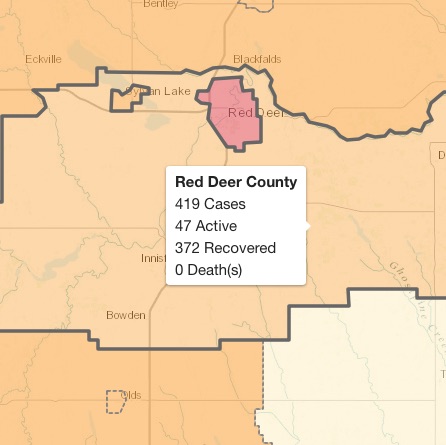 Red Deer County has 47 active cases, up one, the town of Sylvan Lake has 35, even with Saturday, and Olds has 27.
Lacombe County has 28 active cases, down one, and the city of Lacombe has 21, down six.
Ponoka County has 381, an increase of 15, though most cases there are in Maskwacis.
Clearwater County, which includes Rocky Mountain House, has 86 active cases, up two, and Brazeau County, which includes Drayton Valley, has 33, up two.
Mountain View County has 24, up two, Kneehill County has seven, down two, and County of Stettler has six, the same as yesterday.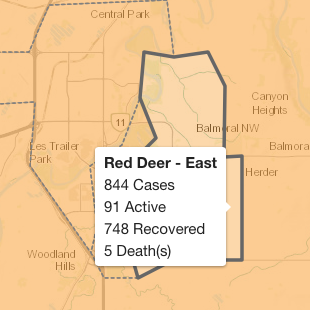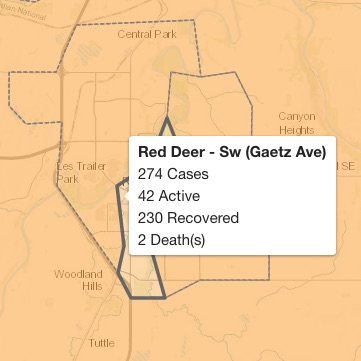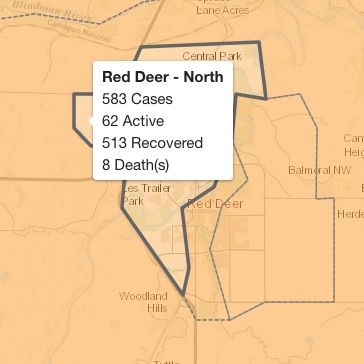 Meanwhile in Red Deer, the eastern section of town has dipped below 100 active cases for the first time in many weeks.  Cases are falling in Red Deer North (62) and in the South West as well (42).