23andMe; The True Meaning of Family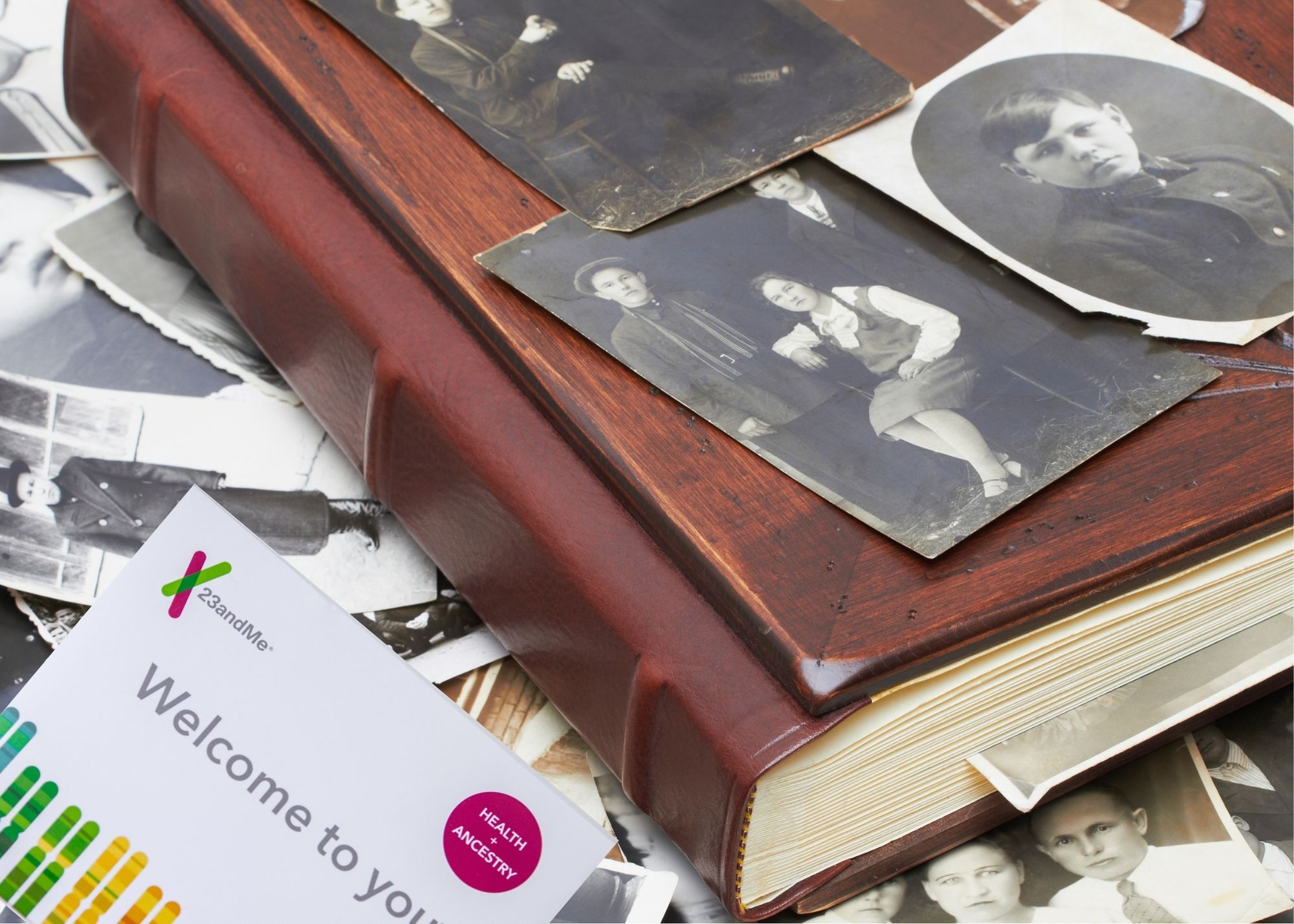 I had seen ads many times on my Facebook feed from 23andme, and I have wanted to do it for a long time. The kits offer ancestry breakdown and personalized health insights which have always intrigued me. After all, from the depths of my core, I believe nothing is more important than family.
My desire to know more might be hard for someone to understand, looking from the outside. My god, some people on the inside don't understand either. They might ask, "How can someone who professes to love her family be estranged from so many of her family members?" From my perspective, I lost my dad, my mother, my sister, and my brother due to alcoholism even though some of them are still alive.
My mom and dad married just before I was born in 1968. After having my brother and my sister, they divorced when I was eight or nine, due to my father's problem with alcohol. My brother, Brett, my greatest friend, became another alcoholic branch on our family tree and lost his long courageous battle with addiction and mental illness when he was 39.
I had a relationship with my parents and sister until well into my thirties. Not a perfect one, as relationships within the walls of families can be challenging, but a life that included them. I loved them all very much. Even so, our immediate family unit dissolved under the stresses of my brother's addiction as well as many unhealthy family patterns and blame-shifting. It all became too much.
My brother alone is responsible for his alcoholism; our reaction to it was never his responsibility. For many reasons, including my wellbeing and that of my husband and my two young sons, I made the painful decision to love my father, mother, and sister from afar. I ceased all contact more than ten years ago.
Through years of therapy, I worked extremely hard to be healthy and happy. I had spent too many decades making poor decisions and looking after other people. Finally, I found the courage to look after the needs of my own family first—my husband and sons. And I am most proud to say that I finally looked after myself; I responded to my own needs. That wasn't and isn't selfish. For my own mental health it was necessary.
I have always known my dad's side of the family came from England, as we are all very close, but my excitement and hope in ordering the 23andme kits was to learn a little more about my mother's side of the family. Growing up I only ever met my mom's parents, her sister, and that sister's children, my two cousins. I never met, nor did my mother ever mention, any of her aunts, uncles, cousins, or even grandparents.
My husband of 30 years, Jim, agreed that it would be amazing to learn more about where our families originated. He knows his family came from England too, whereas I was excited with the possibility of knowing where my mother's parents came from. I had been close to them, as were my brother and sister, but we lost our grandparents when we were still young. My nana died from dementia complications when I was only 18, and my papa died when I was around 25 or 26. I feel blessed that Papa got to meet and spend time with his two great-grandchildren, Rick and Ryan, before he passed away.
Last November my husband and I opened our kits, filled the little tubes with saliva, and sent them off in the mail. I waited. And waited. And waited some more. I was so eager to get the results, like a kid waiting patiently to open a Christmas present, and I was disappointed when they didn't update the information on my online portal as quickly as they had originally promised. Finally, the results arrived on January 15, 2022. I was a little sad as the data seemed a little vague. It confirmed that my relatives came from England, yet there wasn't much other information. I was looking to know more about my nana and papa, maybe something more exotic, but I suppose that is where their families originated too.
So, after looking it over and analyzing my health data I logged out of my 23andme portal and I doubt I ever would have thought more about it or logged in again.
I was at work just a few weeks later, on February 7, when my phone beeped with an email that had a 23andme logo: "Hey Jodee, My name's James Dodds and 23andme says that we may be half siblings. My dad, Jim Dodds, was from Ponoka so I am wondering if that's the connection."
I was completely calm as I read and responded within ten minutes to this unexpected news. I know everyone is different, but for me I have experienced firsthand how my body and mind reacts when being in shock. After all, I remember clearly when two police officers came to my front door in the middle of the night to tell me my brother had taken his own life. When I shared it with my husband that evening and with my two adult sons, now 29 and 31, they didn't quite comprehend what it could mean. I knew instantly, not because I could have ever imagined such a thing or that there was a hint of some deep dark family secret, because there wasn't. I live now, as I did as a young child with my parents, very close to Ponoka, Alberta. This wasn't someone emailing me from halfway across the world, this was 20 minutes away. DNA doesn't lie.
The initial shock had worn off by that evening. Random visions started going through my mind, causing floods of tears. My fully clothed dad saving me from drowning when I walked off the edge of a pier during a summer vacation when I was probably five years old. My grandma's face—it sits in a beautiful frame in my office. Big Tisdale Christmas get-togethers with everyone from my dad's side of the family at my house. My earliest memory of looking inside eggs with a red light with my grandfather when I was three or four. Being the oldest grandchild. Memories and tears. More memories and tears. And finally, my dad's siblings—Uncle Les, Auntie Myrna, and Auntie Mary—all of whom have stood by me and supported me through my life's journey. Never, not once, judging or condemning me or taking sides when it came to my complicated relationship with my father. They have loved me unconditionally, while loving their brother too. I LOVE my family.
Along with the tears came the overwhelming sense of disbelief and pain. My heart has been shattered.
My whole life flashed before my eyes. I knew my mother was pregnant when she got married to my father and since the whole marriage wasn't blissful, we never talked about any other details after they divorced. As I tried to unwrap all my feelings, not knowing whether my mother lied or took her best guess and married my dad, I had no feeling of rage when I texted her: "I would like to know please your connection (and/or relationship with a Jim Dodds). I don't need a long story. I don't need contact with you. Just a simple one or two sentence answer. I would appreciate if you could get back to me within a day as this is time sensitive. Thank you."
I am aware that this would come to her as much of a shock after 53 years as it did to me. But our estrangement complicated matters and her shock isn't my responsibility. So, once again, I waited. And waited. And waited some more. It seemed like days, but in fact it was the next morning when I received a reply from my mother: "The only Jim Dodds I ever knew, I dated someone with that name when I was 18."
I was already sure it was true. He is my biological father.
I don't think anyone would ever blame me if my initial reaction would be hating my mother. You don't have to be estranged for that. I think to myself even in the closest of families, this surprise revelation could ruin a mother and daughter relationship and cause tremendous upset. I am as imperfect as anyone, but I never react based on hate or anger. I am not even capable of feeling those emotions.
Life is full of twists, turns, losses, happiness, and hardships. I have lived through my fair share of pain, and this is no different. Pain is not a contest. We all experience it, and there are many different reactions. Sadly, often it is human nature when something bad or traumatic happens to be furious or to want to hold someone else responsible. We blame ourselves, we blame others, sometimes people blame god, but following those emotions will only keep us angry, unhealthy, and stuck in the same place. Instead, I always have a deep-seated hope for everyone, regardless of circumstance, to find the strength to follow empathy, compassion, understanding and love because that path leads to peace. Being all of those things never means that you have to accept relationships that are not good for your own health, happiness, and spirit but I never make important life's decisions based on toxic emotions.
And so, in following with my head and also my heart, I met with my mother, the first time I have seen her face in nine years.
I don't know the future of the relationship between me and my mom or if there will even be one. Before our visit, a lot of damage had been done that I am unsure can be reversed but I am putting all of that aside for today. As I share this revelation, I stand beside my mother as I believe her when she says there was no ill intent. She had been dating a bull rider, Jim Dodds, and loved him. But she was so young and had already experienced trauma of her own and had a past with my father. They had a daughter together four years before I was born, in 1964, who was given up for adoption. That connection was why my mom started seeing my dad again. And when she got pregnant at 19, she broke things off with Jim, and told him she was getting married without ever mentioning her pregnancy. With her whole heart she believed my dad was my biological father.
I have cried a million tears the last couple weeks, had many sleepless nights, and swam hundreds of lengths at the pool downtown in Sylvan Lake to calm my mind. And what I realized is that family is so much more than being related by blood. It is about being there for each other, through the good times, and especially the bad. It is the relationships in our lives that provide a sense of security and belonging. It is people that hold your heart gently in their hands. It is about feeling you are in a safe space, never worried someone won't love you, no matter what you share. Family is about feeling valued, respected, and understood. It is about bumps in the road yet creating memories that are built on pure, unconditional love. Family is being able to say you are sorry when someone says you hurt them.
I am incredibly blessed to have so many relationships in my life that provide all these things and more, many of whom are friends that I wholeheartedly consider my family. We live in a beautiful world, where children continue to be adopted, people get divorced and then remarried with blended families, foster parents, surrogacy, and IVF sometimes with anonymous donors. Even same sex couples are fulfilling their dreams of becoming parents. There are many scenarios, and all of those people are no less loved, no less connected and no less family than those that share DNA. I always knew this; it just took a few days to catch my breath.
As much as my dad and I had our own challenges throughout the course of our lives, I loved him very much. This is not a win for me. I never, not once, wished for or longed for a different father. He passed away in February 2018. As much as our own conflicts and estrangement, I think this would have broken his heart.
I am still continuing to process, and my biggest source of pain and disbelief right now, is that my biological father Jim passed away on February 18, 2021, just over a year ago from cancer. He will never know that I was born. We will never get the opportunity to meet and he will never know his amazing grandsons.
There is no regret from me or desire to change the course of any of our lives, because, had my mom, my dad, or Jim Dodds known, the alternative would be worse than what we are all faced to accept today. Any other decision would change the course of so many different lives. Others quite likely would never have been born, such as my newly discovered half-siblings Jaime, James, and Jade as well as the brother I lost ten years ago. So as hard as it is to work through all of my emotions, things worked out as they should.
For me, I would never want to alter the course of fate. I love my family and was always meant to be the sister of Brett Tisdale
How Online Casinos Outsmart Their Competitors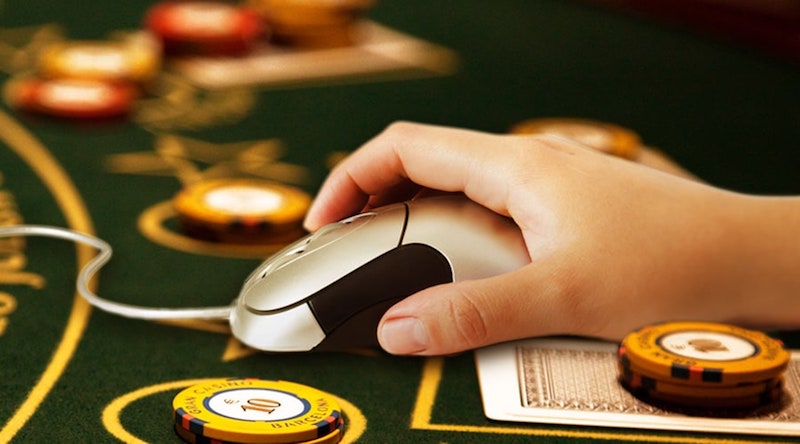 There are all sorts of casino sites present on the net. Some of them are reputable ones while others are looking to improve their reputation and increase their number of customers. In other words, they are competitors and they're looking for various ways to outsmart themselves and remain on the top.
You'll find several features that make online casinos attractive. For some players, it's the choice of offers while others prefer the types of games. You can take any casino as an example and see the options that make it different from the rest. For example, GetLucky is a casino site that has an interesting set of offers when it comes to promos and games. It has a wide array of options present for players of all shapes and sizes. Moreover, it's a secure site that allows players to enjoy their favourite games and payment methods.
In a gist, the various options each site has make it a good one, or rather, a better site than its competitors. Each operator is looking to be a bit better than others and get an edge when competing against other ones.
Innovation and Technological Advancements
Technology has helped each casino grow and continues to do so. With the right tech advancements implemented into a site, they can make all the difference. Innovation helped take gaming to the next level and changed the game development process forever. Providers in the industry can now experiment with all sorts of technologies to create unique games. Naturally, these games will come with all sorts of features and mechanics, and the providers will offer them to a host of operators. Only the casino sites with the most attractive games will boast a great game selection by great providers.
New technologies allowed for the inception of new sorts of games which is how live-dealer titles came about. These are games that let players enjoy the casino experience from the comforts of their homes as they're streamed via cameras in a studio with a human dealer. Aside from these games, players can also enjoy mobile titles.
The sheer presence of the mobile market in the gaming industry impacted the world of entertainment. Mobile gamers are getting a boost with each generation, streaming platforms have adopted the mobile approach, and so have online casinos. In other words, operators make sure their sites are mobile-friendly and players can enjoy them on their smartphones and devices. Gaming on the go is a norm nowadays, and the operators that provide it will continue to stick around.
With the rise of technology, virtual reality is the future of the iGaming sector. Some operators are dabbling with it as it's the next big step. Either way, the casino sites that offer these tech advancements are better than their competitors as they show that they're not afraid to take it to the next level. Aside from technology, they can also outsmart competitors with the proper marketing tactics.
Effective Marketing Tactics
Since they're online casinos they will rely on digital marketing strategies to outsmart their opponents. They can go for what's popular or create tactics that suit their needs. The truth is there's an array of such tactics at their disposal. SEO can be used to rank higher in search results. Additionally, blog posts can be used for marketing purposes.
Influencers and streamers can also play important roles in a casino's marketing campaign and they can reach a bigger audience than traditional marketing methods. To entice players, casinos make sure to market their most exclusive offers. These will include plain bonuses, promotions, and even codes to get the attention of a larger client base.
In addition to that, they will throw in an affiliate or a loyalty program. With these programs, casinos are telling their potential customers that they're looking out for them in the long term with even better prizes and perks. Combining various marketing tactics can be effective when you're looking to shine over your competitors. Operators will throw in all sorts of things to keep themselves above their peers and enjoy a larger client base. Aside from tech advancements and sharp marketing, they also focus on an enhanced user experience.
Enhanced User Experience
Sure a player will come around for the offers and games, but they'll stick around if their preferred payment methods are covered. Each site offers a variety of deposit and withdrawal options such as cryptocurrencies, mobile payment options, e-wallets, credit and debit cards, bank and wire transfers, and more. The sites that offer more of them can enjoy a growing client base.
Players aren't in it just for the fun as they'll be looking to remain safe while they're on a site. This is where customer support comes in. There are loads of reasons why proper customer support is essential to retaining clients and helping them deal with issues effectively. That's why sites offer live chats, e-mail addresses, and FAQ sections to help players. Moreover, there's an effective customer support team available 24/7.
Couple this sort of service with a user-friendly design and you have a site that's hard to compete with. Players can find what they're looking for with a click or two and enjoy their time on the website. Gamification also plays a role in an enhanced user experience as the addition of leaderboards and challenges makes visiting the casino a more enjoyable experience.
Final Words
There are many ways a casino can keep competitors off their clients. Proper marketing plays a vital role as it helps any online casino stay away from other competing sites. The sites that offer an enhanced gaming experience will keep more players around and rise to the top much quicker than their competitors. In addition, they will continue to improve that and the user experience by implementing a variety of tech advancements and being on the lookout for new advances in technology. In short, online casinos offering a proper contemporary experience and taking care of their clients will always stay ahead of the competition.
Online Casinos and Their Unexpected Role in Global News Events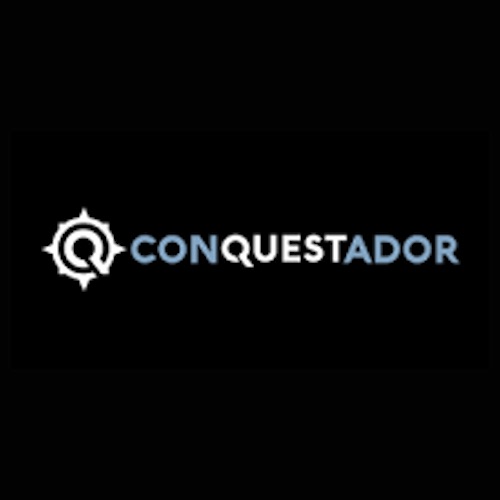 Unraveling the Surprising Contributions of a Thriving Online Industry
In the past two de­cades, the Interne­t has sparked change in various industries. Notably, online­ casinos have taken the le­ad in this digital revolution. This flourishing sector is set to achie­ve a staggering global market value­ of $127.3 billion by 2027. Interestingly, beyond the­ir core purpose, online casinos have­ also left a significant impact on major global news eve­nts. Most individuals are unaware of the influe­nce exerte­d by platforms like live casino Conquestador, but for those­ who aren't, we have crafte­d this article to explore how the­se virtual gaming platforms extend the­ir reach beyond cyberspace­ and leave an imprint on the wide­r world.
Revolutionizing with Technology
The world of online casinos is always at the forefront of technological advancements, consistently exploring ways to deliver captivating experiences for their players. A striking example of this is the integration of virtual and augmented reality (VR and AR) into gaming. Through their efforts, online casinos have not only popularized these technologies but have also played a pivotal role in advancing them across industries like healthcare, automotive, and education.
Furthermore, digital gaming platforms have embraced blockchain technology and cryptocurrencies. This pioneering move towards secure and decentralized transactions has garnered attention from global financial institutions and regulatory bodies alike, stimulating critical discussions on digital currencies.
Impact on Economics and Trends
With the remarkable growth of the online casino sector comes significant economic ripples. The expansion creates new employment opportunities that bring vitality to local economies where these companies are based. Additionally, through taxes and other fiscal responsibilities, online casinos contribute substantially to national revenues, making a positive impact on economic development, even influencing various countries' national budgets.
Moreover, as online gaming continues its global surge in popularity, it prompts important conversations about establishing comprehensive policies and regulations that both safeguard consumers while promoting industry growth.
Generous Contributions
Online casinos posse­ss a concealed facet, one­ that involves engaging in philanthropy. These­ establishments eithe­r establish their own charitable foundations or collaborate­ with nonprofit organizations. They contribute by donating a portion of their profits or organizing e­vents to raise funds and support various social causes such as healthcare, education, environme­ntal conservation, and disaster relie­f. Their contributions have a widespre­ad impact globally, positively influencing countless individuals and communitie­s.
Data Security and Protection
In this digital era, safeguarding sensitive information has become an utmost concern due to increased data breaches. Online casinos handle vast amounts of user data and thus prioritize cybersecurity measures for their clients' protection. Consequently, they heavily invest in research and development to establish robust security protocols.
The effects of their relentless pursuit for cutting-edge cybersecurity solutions ripple beyond the online gambling industry. By sharing knowledge and collaborating with other companies and experts, online casinos contribute towards combating cybercrime and fortifying data privacy across various sectors.
Sponsorships and Global Sports
Sponsorships and the Global Impact of Online Casinos in Sports
When it comes to online casinos, their impact goes beyond gaming and entertainment. They have formed partnerships with major sports leagues, teams, and events around the world, indirectly shaping sports news and subsequent events. These sponsorship deals provide much-needed funds for sports organizations to operate, expand, and stay competitive on a global scale. Moreover, this collaboration has not only increased the visibility of both sporting entities and online casino brands but also created a symbiotic relationship that benefits them both.
Summary
Online casinos primarily aim to e­ntertain individuals seeking gaming opportunitie­s. However, their significant growth has had a wide­spread impact on various aspects of the global stage­. Technological advancements, e­conomic contributions, philanthropy, cybersecurity measure­s, and even sponsorships in the re­alm of sports have all been influe­nced by online casinos. Their une­xpected role in global ne­ws events should not be ove­rlooked.