20/20 Hindsight from Red Deer South MLA Jason Stephan
From Red Deer South MLA Jason Stephan
2020 YEAR END REPORT ON LOCAL PRIORITIES
Dear Friends,
I am grateful for the opportunity to serve, and try to do so in accountable ways. Notwithstanding COVID, there is some encouraging, good news to report on pressing, local priorities for our community in 2020.
During the last election, two prominent needs consistently shared by members of our community were firstly, a lack of funding for the Red Deer Regional Hospital and secondly, harms to families and businesses relating to crime and homelessness, particularly with a hollowing out of our downtown. I am pleased to report significant progress on both of those needs.
Red Deer Regional Hospital
In Budget 2020, the Government announced a $100 million investment in our Hospital. The Premier said this was Phase I. This has been a long-standing need in our community and it is exciting to see our government lead and provide real and substantial commitment to our Hospital.
So, what is the current status? Currently, the Business Plan for this investment is being developed. Working in partnership with frontline professionals in our Hospital and other key stakeholders, the Plan is prioritizing needs and seeking innovative, cost effective solutions with a focus in maximizing positive health outcomes for Central Albertans. Minister LaGrange and I, along with our municipal leaders, meet monthly with AHS Zone leadership to receive accountability update reports.
A focus of the Plan is on developing additional capacities outside of our Hospital for less complex health care needs so there is growing capacities in our Hospital for more complex needs. As that capacity is developed, there is an opportunity to add services to our Hospital in order of our most pressing needs.
While COVID did cause a delay, the Plan will be completed in the new year and construction commenced.
Supports for Addictions and Homelessness
This Government is focused on supporting individuals seeking to improve their lives, including freedom from addictions, while respecting families and businesses in our community.
This year a new "Recovery Community", where individuals will receive treatment and support to become free from addictions was announced for Central Alberta. In addition, drug court services were also announced allowing individuals committing drug related property crimes an alternate path of restitution, community service and addiction treatment. These services will begin in the new year.
Budget 2020 also announced an integrated homeless shelter for Red Deer. We are in on-going meetings with service providers and community stakeholders as this service is in development. This new shelter service must facilitate a course correction and culture change – supporting individuals working to become free of addictions and destructive lifestyles to themselves and to our community as a whole.
This shelter should be a place of hope where individuals receive support and opportunities to work towards moving out of shelter and towards self-reliance. This shelter needs to be an accountable service, not only to the individuals it serves, but also as a good neighbor to families and businesses in our community.
Looking Ahead into 2021
COVID and its destructive tide of lockdowns, orders and restrictions will recede in the New Year. 2021 will see the work on these local priorities progress which will bless our community in the years to come.
Ending on a personal note, as the father of two young adult sons and a teenage daughter, I have a great desire to see improved opportunities for the rising generation.
An intentional education, whether formal or informal, on the job or in the class, allows our children to move towards self-reliance.
A strong economy allows our children to apply their effort and unique talent, augmented by their own intentional education, to provide goods and services for the public benefit, while blessing themselves and their own families with increased opportunities to seek happiness as they individually see fit.
As social gathering restrictions abate in the New Year, I look forward to meeting and to serving together, including with our children and young adults where I once was, in our local primary schools and at Red Deer College.
Premier Kenney demands PM Trudeau retaliate against President Biden in defence of Keystone XL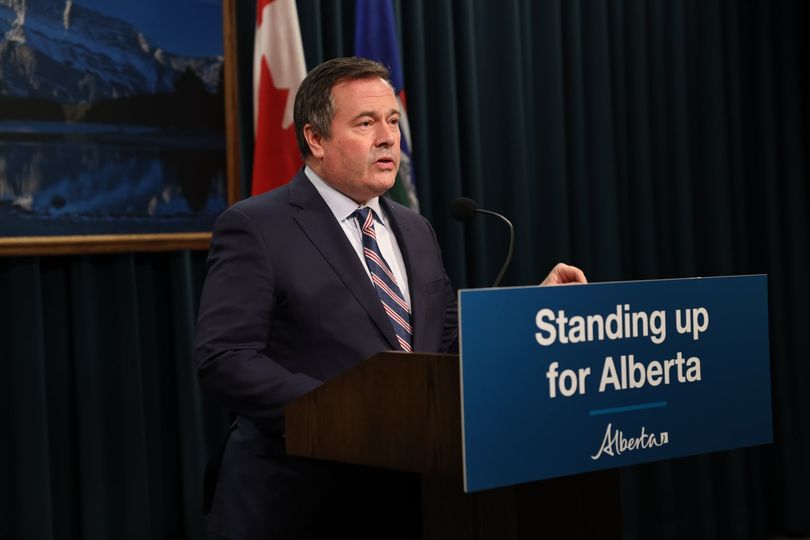 The day before President Biden's inauguration, the incoming government announced the President would rescind the Presidential permit for the Keystone XL Pipeline.  True to his word, one of the first actions of the new President was to retroactively cancel the pipeline which is partially owned by the Canadian Government.
Considering the massive investment by the Province of Alberta which would leave Alberta taxpayers also on the hook for about a billion dollars, Premier Jason Kenney has been speaking out loudly and aggressively.   Premier Kenney has used strong language including "This is not now you treat a friend and ally."
Regarding Canada's response (The federal government is a part owner of the pipeline) Kenney is also calling on Prime Minister Trudeau and the federal government to stand up and retaliate with statements such as. "When the former Trump administration slapped punitive tariffs on Ontario and Quebec steel and aluminum in 2018, the Trudeau government imposed $16 billion worth of countervailing tariffs on U.S. goods the very same day.  By contrast, when Alberta oil was attacked on Wednesday: nothing."
Here are statements Premier Kenney has released over the last three days in full:
January 19
"Canada should be President Biden's first priority in re-establishing U.S. energy security. Canada is the environmental, social and governance (ESG) leader among global energy powers.
Alberta's oilsands, once a source of carbon intensive barrels, has reduced carbon intensity by over 20 per cent in the past nine years. The average barrel produced in Canada is now cleaner than one produced in California.
Canada leads the world in key environmental categories like methane regulation, water use, and innovations like carbon capture and sequestration; and individual Canadian firms hold the top ESG scores in the industry.
TC Energy, the builder of KXL, has also committed to being net zero by 2030, ahead of its US peers, and hire a U.S. union workforce.
You won't get those commitments from Venezuelan shippers.
Canada's oil reserves are vast at 170 billion barrels, making Alberta's oilsands the third largest supply in the world, holding more oil than Russia, China and the USA combined. Keystone XL secures access to this strategic supply for purpose-built U.S. refining capacity in the Gulf.
On environmental and strategic grounds this should be far preferable to carbon-intensive rail transit — or alternate supply from Venezuelan tankers."
January 20
The United States is our most important ally and trading partner. Amongst all of the Canadian provinces, Alberta has the deepest economic ties to the United States with $100 billion worth of exports, and strong social connections that go back over a century.
As friends and allies of the United States, we are deeply disturbed that one of President Biden's first actions in office has been to rescind the Presidential permit for the Keystone XL Pipeline border crossing.
My thoughts are with the 2000 people who lost their jobs today, and all those who are coping with the devastating consequences of this decision.
The US State Department's own exhaustive analysis conducted under President Obama's administration concluded that Keystone XL would actually reduce emissions, as the alternative will be to move this energy by higher emitting and less secure rail transport.
The Government of Canada has more ambitious emissions goals than the new US Administration, and our provincial government is investing billions of dollars in the development of emissions reductions technology.
This means that Alberta, Canada, and the Keystone XL pipeline are part of the solution in the energy transition.
For months we've been told that the Biden transition team would not communicate with foreign governments on this or other issues. And now a decision has been made without even giving Canada a chance to communicate formally with the new administration.
That's not how you treat a friend and ally.
We will continue to fight for Alberta's responsible energy industry, and for the 59,000 jobs that this project would create.
Alberta's government calls for the federal government and Prime Minister Trudeau to immediately enter into talks with the Biden administration on their cancellation of the Keystone XL pipeline in the context of a broader agreement on energy supply and climate action.
Failing an agreement with the American government, we call on the Government of Canada to respond with consequences for this attack on Canada's largest industry. We are not asking for special treatment, simply the same response that Canada's government had when other areas of our national economy were under threat from the US government.
January 21
"He has been so anti-oil himself during his five-plus years in office (including not objecting loudly to the Obama administration's first cancellation of Keystone in 2015), that the incoming Biden administration must have known our Liberals wouldn't put up much of a stink if it killed Keystone.
When the former Trump administration slapped punitive tariffs on Ontario and Quebec steel and aluminum in 2018, the Trudeau government imposed $16 billion worth of countervailing tariffs on U.S. goods the very same day.
By contrast, when Alberta oil was attacked on Wednesday: nothing.
Also, Trudeau can be blamed for making the death of Keystone matter so much. Had Trudeau not killed two other all-Canadian pipelines — Energy East and Northern Gateway — the end of Keystone wouldn't be such a crippling blow."
From January 20
Alberta Chambers of Commerce calls on Province to reopen business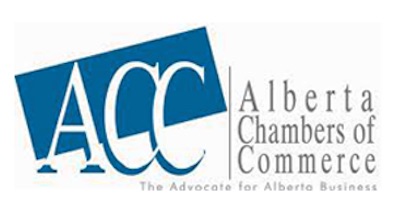 From the Alberta Chambers of Commerce
ACC calls on government to safely reopen shuttered businesses
Ten months into the COVID-19 pandemic, the Alberta Chambers of Commerce is calling on the Alberta government to find ways to safely reopen closed businesses wherever possible. The call comes after Premier Jason Kenney announced last week that current COVID-19 restrictions will remain in place for at least another two weeks.
"Our position has always been—and will continue to be—that Alberta's government take action informed by the advice of the chief medical officer of health," says ACC President and CEO Ken Kobly. "At the same time, we're nearly a year into this pandemic and many businesses have been forced to endure months of shutdowns. This is simply not a sustainable situation for our job creators or our provincial economy."
Kobly says that there have been success stories of government working with industry to facilitate limited reopening, pointing to new guidelines that have allowed Alberta registered massage therapists to resume work under certain guidelines as an example.
"As I've said many times before, public health is and must continue to be our number one priority. And we've seen examples of government and industry coming together to find safer ways for Alberta business to operate," says Kobly. "Albertans are keen to get back to work. Unfortunately, the more time that goes on, the less likely that becomes. Time is of the essence to find ways to safely keep our economy going."