15 Days Finally Ends After 1,141 Days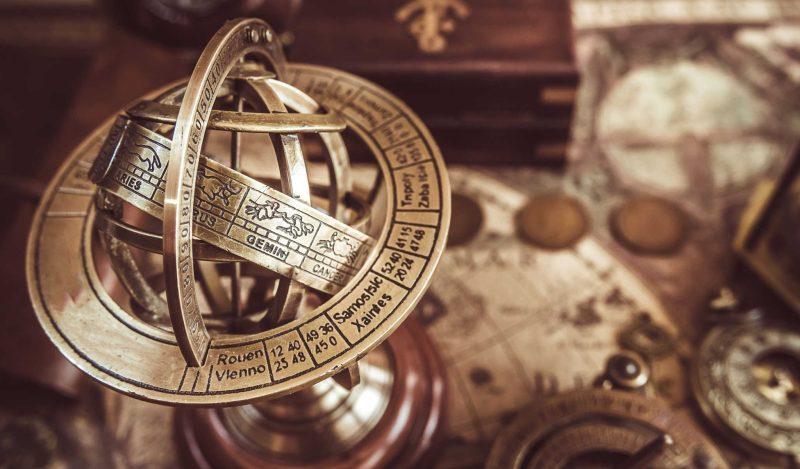 BY
BROWNSTONE INSTITUTE
On Monday, the White House announced its Covid-19 vaccine requirements for federal employees, federal contractors, and international air travelers will expire on May 11, coinciding with the end of the Covid public health emergency. The 15 Days to Flatten the Curve that began on March 16, 2020, stretched to 1,141 days.
In some ways, the repeal is a victory against the irrational tyranny behind the vaccine mandates that have been part of the entire lockdown paradigm. Americans no longer have to choose between taking an experimental, ineffective medical product and keeping their job. We no longer have to endure the irrationality of enforcing vaccine mandates for air travelers but not for illegal immigrants at our southern border. We no longer have to listen to the tyrannical paternalism behind forcing people to receive a shot that they don't want while insisting that it is saving their lives.
At the same time, however, it is far from a victory; we have returned to what should be the normal state, and we already witnessed the suffering that the mandates incurred. Millions of people were forced to choose between the truth of their convictions and earning a living. Others lost years of visiting loved ones in foreign countries. The people who implemented this Hell remain in power, and they appear unremorseful.
The Biden Administration did not admit error in its policies; instead, it took great pride in its two years of forced jabs. "Our COVID-19 vaccine requirements bolstered vaccination across the nation, and our broader vaccination campaign has saved millions of lives," the White House boasted. "While vaccination remains one of the most important tools in advancing the health and safety of employees and promoting the efficiency of workplaces, we are now in a different phase of our response when these measures are no longer necessary."
There is no solid evidence for any of those claims. And substantial policy questions remain. Since March 2020, Covid served as the basis for political initiatives far beyond the realm of public health. It was used as the justification for eviction moratoriums, travel restrictions, domestic-capacity restrictions, closures, mask mandates, and student debt relief. Considering the future requires an understanding of the Biden White House's mandate regime.
The History of the Mandates
Beginning in July 2021, President Biden issued a series of Covid vaccine mandates.
In September 2021, he announced, "Next, I will sign an executive order that will now require all executive branch federal employees to be vaccinated — all. And I've signed another executive order that will require federal contractors to do the same. If you want to work with the federal government and do business with us, get vaccinated." He then announced that the Department of Labor would require all employers with 100 or more workers to get vaccinated.
"We've been patient, but our patience is wearing thin," he scolded unvaccinated Americans. "Your refusal has cost all of us."
The following month, Biden banned international air travelers from entering the United States without proof of receiving the Covid shots. Visitors remained able to enter the country testing positive for the virus so long as they had agreed to the President's mandatory injection program.
But President Biden's disappointment in his citizens did not convince the American public of the righteousness of his crusade. In the ensuing months, the shots' lack of efficacy became readily apparent, and Americans were reluctant to get their "boosters."
Biden did not relent, however. He publicly scolded Green Bay Packers quarterback Aaron Rodgers for not getting the shots and insisted that there was a "pandemic of the unvaccinated" going into 2022.
In August 2022, the White House faced backlash when tennis superstar Novak Djokovic was unable to participate in the U.S. Open because of the ban on unvaccinated international air travelers. The strict enforcement did not apply to illegal immigrants crossing the southern border. A reporter asked the White House to explain this enforcement discrepancy later that month.
"How come migrants are allowed to come into this country unvaccinated but world-class tennis players are not?" asked Fox's Peter Doocy.
White House Press Secretary Karine Jean-Pierre struggled to articulate an explanation.
"So as far — you know, just to — just since you asked about me — about him — you asked me about him. So, visa records are confidential under U.S. law. Therefore, the U.S. government cannot discuss the details of individual visa cases. Due to privacy reasons, the U.S. government also does not comment on medical information of individual travelers," she stammered as she avoided the question.
She then told Doocy that the issue comparison between illegals crossing the border and international air travelers was unfounded because "they're two different things."
Djokovic reentered headlines in March 2023 when he was unable to participate in a Florida tournament because of the ongoing travel ban. Florida Governor Ron DeSantis called on Biden to lift the restriction. When asked about the ban stemming from the President's ban, Ms. Jean-Pierre deflected blame to the CDC, telling the press, "They're the ones who deal with that. [The ban's] still in place, and we expect everyone to abide by our country's rule, whether as a participant or a spectator."
Djokovic was unable to play in the tournament, but momentum against the Biden regime's edicts gained steam. Later that month, the Fifth Circuit Court of Appeals upheld an injunction blocking President Biden's mandate for federal employees to receive the Covid jabs.
In April, President Biden signed a law that ended the Covid national emergency in a bill introduced by Rep. Paul Gosar. The bill passed the House in a 229-197 vote and the Senate in a 68-23 vote.
What happens now
A number of other pandemic-era policies will also end on May 11, including Title 42, which allows Border Patrol to immediately send illegal immigrants at the southern border back to Mexico. Texas Governor Greg Abbott expects up to 13,000 illegal immigrants to cross the US-Mexico border every day after the expiration.
This may exacerbate the ongoing crisis at the border. In the last 10 days alone, over 73,000 migrants have crossed the southern border as Title 42 comes closer to expiration. Border Patrol announced that in that time it stopped 19 sex offenders, six gang members, and a convicted murderer from entering the United States. Additionally, Border Patrol seized 19 pounds of heroin, 54 pounds of fentanyl, 1,052 pounds of meth, 676 pounds of cocaine, and 823 pounds of marijuana.
There are more issues at stake than immigration. The Supreme Court is considering whether the White House's order to cancel student debt was constitutional. The Biden White House has defended its actions by claiming that the Heroes Act of 2003 allows the US Education Secretary to change federal student loan programs during national emergencies such as the Covid pandemic. Going forward, the White House will have to adopt new rationales for future executive actions related to student debt.
On the legal front, employment law firm Jackson Lewis reports that there are over 2,000 existing challenges to Covid 19 vaccine mandates in the courts right now, and over 35 percent involve public employers. Challenges to the federal mandates may now be moot, meaning courts will dismiss the cases because the mandates are no longer in effect. Plaintiffs will be able to return to work without adhering to the White House's vaccine requirements, but there will also be no accountability for those in charge.
These days and for many months and years following, all the people involved in the pandemic response – not only government officials but media mouthpieces and Big Tech accomplices – will be rewriting history and hoping that everyone will forget the real history. They are trying to avoid accountability and save whatever vestiges of despotism that they can, while hoping to institutionalize the powers that made all of this possible. They cannot be allowed to win this struggle for essential rights, liberties, and truth.
Why are people in Britain talking about Boris Johnson's WhatsApp messages?
LONDON — Critics accuse the British administration of running "government by WhatsApp" because of the popularity of the messaging app with politicians and officials.
So it feels inevitable that a tussle over WhatsApp messages is at the heart of Britain's official inquiry into how the country handled the COVID-19 pandemic.
Thousands of messages exchanged during the pandemic between then Prime Minister Boris Johnson and government ministers, aides and officials form key evidence for the investigation chaired by retired judge Heather Hallett. The Conservative government, now led by Prime Minister Rishi Sunak, wants to be able to edit the messages before handing them over, saying some are personal and irrelevant to the inquiry. It has filed a legal challenge against Hallett's order to surrender the unredacted messages.
WHAT IS THE INQUIRY INVESTIGATING?
More than 200,000 people have died in Britain after testing positive for COVID-19, one of the highest tolls in Europe, and the decisions of Johnson's government have been endlessly debated. Johnson agreed in late 2021 to hold an investigation after pressure from bereaved families.
Hallett's inquiry is due to scrutinize the U.K.'s preparedness for a pandemic, how the government responded and whether the "level of loss was inevitable or whether things could have been done better."
Public hearings are scheduled to begin June 13 and last until 2026, with the former prime minister and a host of senior officials due to give evidence.
WHAT'S UP WITH WHATSAPP?
The Meta-owned messaging service has become a favorite communications tool among U.K. government officials and the journalists who cover them. It's easy to use for both individual and group chats, and its end-to-end encryption offers users a sense of security that messages will be private.
That confidence has sometimes proved misguided. Former Health Secretary Matt Hancock, who helped lead Britain's response to the virus, gave tens of thousands of his messages to a journalist who was helping him write a memoir. The journalist passed them to a newspaper, which splashed embarrassing details in a series of front-page stories.
Hallett has asked to see messages exchanged between Johnson and more than three dozen scientists and officials over two years from early 2020. She also wants to see Johnson's notebooks and diaries from the same period.
WHAT'S THE GOVERNMENT'S POSITION?
The government of Sunak, who took office after Johnson resigned amid scandals in mid-2022, argues that some of the messages are "unambiguously irrelevant" to the COVID-19 inquiry. It says publishing them would be "an unwarranted intrusion into other aspects of the work of government," and into individuals' "legitimate expectations of privacy and protection of their personal information."
On Thursday, the government's Cabinet Office filed court papers seeking to challenge Hallett's order for the documents. The next step will be a hearing at the High Court in the coming weeks.
Many lawyers think the government will lose the challenge. Under the terms of the inquiry, agreed upon with the government at the outset, Hallett has the power to summon evidence and question witnesses under oath.
"The government has an uphill task," Jonathan Jones, a former head of the government legal service, wrote in a blog post for the Institute for Government. "The likelihood is that the court will say the inquiry chair should be the one to decide how she goes about it, and what material she needs to see for that purpose."
WHAT DOES BORIS JOHNSON SAY?
Johnson has a history of friction with successor Sunak, whose resignation from the government in July 2022 helped topple Johnson from power.
Johnson has distanced himself from the government's stance by saying he is happy to hand over his messages. On Friday, he said he has sent the WhatsApp messages directly to Hallett's inquiry.
But — in another twist — they cover only part of the requested period. Johnson hasn't passed on any messages from before April 2021. That period includes the early days of the pandemic — when the government made fateful and still-contested decisions — as well as three periods of national lockdown and the dates of rule-breaking parties in government buildings that led to scores of people, including Johnson, being fined by police.
Johnson says the messages are on a phone he was ordered to stop using after journalists noticed that his number had been publicly available online for 15 years.
Johnson says the security services told him to quit using the phone and never to turn it on again. He told Hallett on Friday that he had "asked the Cabinet Office for assistance in turning it on securely so that I can search it for all relevant material. I propose to pass all such material directly to you."
My Official Apology to the New York Post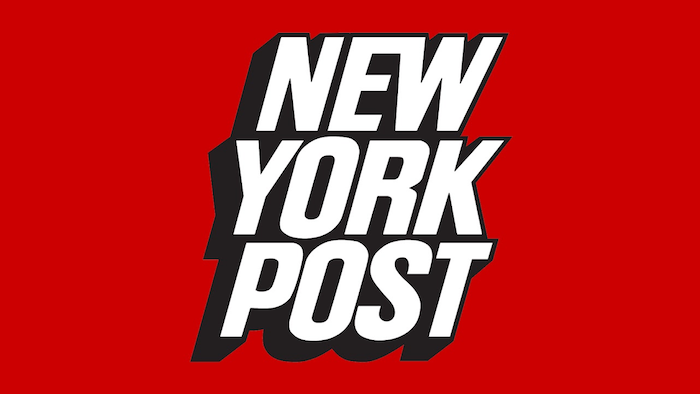 From the Brownstone Institute
BY
YASMINA PALUMBO
There is an art to meaningful apologies. A sweet spot. Wait too long and they become pointless.
Ideally, they should also be accompanied with some kind of atonement as well.
I, along with many New Yorkers, have been waiting for apologies that don't appear to be coming. But as I've been waiting in the interminable void, it's occurred to me that I might owe some apologies myself. So here goes
---
An Apology
Years ago, I used to sneer at anyone who read the NY Post. At the café where I worked, I took quiet pleasure in tossing it in the trash whenever someone left it behind on a crumb-covered seat. Had I ever read it? No. But I knew I wasn't the type of person to read the NY Post, and I was proud of that fact.
Then, a few years back, things started to look a little different to me. They started to look wrong, like a wool hat in summer, or a mask on a baby's face. I started to detect lies and impossibilities coming out of the mouths of important people. "Gradually, then suddenly," as the Hemingway quote goes, I saw things in a different light.
I could almost stomach the politicians lying, but when friends began repeating the lies it became too much to bear. Truth seemed to hover just outside of them, leaving them infuriatingly untouched.
It was a little after this time, my awakening of sorts, that I myself became an outcast.
I hadn't set out to become an outcast. I'd reached middle age an average upstanding citizen, fairly respectful of authority. I was a mother who made her children take piano lessons for god's sake!
But one morning, late in the summer of 2021, I woke up to find I no longer had civil rights. And things took a turn. I still marvel at how it all unfolded:
Early 2021, I thought I'd survived the worst of covid. I'd made it through a year of hysteria that I presumed would surely fade, maybe even some bashful apologies would follow, like after a long drunken night gone too far.
By then, the miracle vaccine had finally arrived and any American who wanted it could have it. But it so happened that I didn't want it. I'd already gotten covid during lockdown, while selling essentials like coffee and toilet paper from the café I now owned, a café limping along on government funds.
An experimental vaccine for a virus I'd already had just wasn't that appealing to me; why would it be? The decision, quite honestly, made itself. Who knew it would land me in the middle of a nightmare.
I recall the incremental announcements from our mayor at the time, a tall goofy man people likened to Big Bird. The first announcement came on the morning of August 16th, 2021;
My kind was no longer allowed to sit down and eat in cafés, he said, though we were allowed to take something in a paper bag to go.
My kind was no longer allowed to enter cultural buildings, he said; art and history were for the good citizens.
We were no longer allowed the privilege of working, or a college education.
We weren't allowed to enter our child's school or to serve the people we served when the vaccine was just a twinkle in Fauci's eye. And society agreed. The "unvaccinated" deserved it. Damn them.
My anger simmered. It turned to rage. All I asked for was common sense. Every day that New York City hummed, I burned. Didn't they see us withering with loss of hope and loss in general?
Didn't they know there were a million of us who said no thanks? A million who didn't have civil rights. A million who were right, as it turned out, about everything.
It seemed they did not, or if they did, they didn't care.
And just when I was about to give up on humanity, out of the haze of covid hysteria came some of the clearest voices to be found in, of all places, the NY Post.
But of course!
I should've recognized Alexander Hamilton's handsome face on the ten-dollar bill as a sign, right there next to the scrolled "We the People." A Founding Father, Hamilton had worked to abolish the slave trade in New York City. I'd forgotten he founded the NY Post too!
While other mainstream news still wilted with ruminations on the invisible threat of long covid, or the latest Fauci whim, the NY Post blazed a trail with its demands for a return to common sense and decency.
There in print it called for an end to all mandates – if baseball players and celebrities didn't need them why did the working class?
In chorus its editorial board called for a reckoning by way of a covid truth-and-reconciliation commission – Amen!
And long before anyone else, it dared to publish the opinions of some of the bravest academics and scientists of our time, the co-authors of the Great Barrington Declaration, Dr. Martin Kulldorff and Dr. Jay Bhattacharya.
So, I'm sorry, NY Post. I judged you by your cover. By your red and black barking headlines. But I was wrong. And for anyone else out there who feels they might owe someone an apology, let me tell you it feels good to settle a debt. I highly recommend it.