UPDATE: Transportation Safety Board Investigating Plane Crash That Killed Jim Prentice
By Sheldon Spackman
An intensive investigation is underway into the fatal small plane crash that claimed the life of former Alberta Premier and Federal Cabinet Minister Jim Prentice. The Transportation Safety Board began the "Field Phase" of their investigation on Saturday, after first being deployed to the crash site about 18 kilometres north of Kelowna, B.C. on Friday the 14th, a day after the Cessna Citation plane went down.
TSB officials say what they know so far is that the plane left Kelowna's airport at 9:32 Pacific Time Thursday night, October 13th, bound for the Calgary-Springbank airport. The aircraft then struck ground 8 minutes after take-off, about 11 kilometres north of the Kelowna airport. It's believed there was one pilot and three passengers on board, including Jim Prentice.
Officials say the aircraft was not equipped with, nor was it required to carry, a Cockpit Voice Recorder or a Flight Data Recorder; however, the team will be reviewing any electronic components on the plane from which they can retrieve data to help understand the flight profile. They add the air?craft was destroyed from high deceleration forces after a vertical descent and there were no emergency or distress calls made. No locator transmitter signal was received either.
Currently, there are 5 TSB investigators on site with the RCMP providing a drone for an aerial site survey, with the data collected to be given to the TSB and B.C. Coroners Service which is controlling the site.
In the coming days, investigators will now examine, document and photograph the aircraft wreckage, make arrangements to transfer relevant aircraft components to the TSB Laboratory in Ottawa for further analysis and examine the occurrence site and surrounding terrain features. They will also gather additional information about weather conditions, information on Air Traffic communications and radar information as well as obtain aircraft maintenance records and pilot records. In addition to that, the team will interview witnesses and next-of-kin, review operational policies and examine regulatory requirements.
Canadian Press NewsAlert: Senior officer who golfed with Vance steps aside from role
OTTAWA — A senior military officer who recently golfed with former defence chief Jonathan Vance is stepping aside from his role, but not from the Armed Forces overall.
Lt.-Gen. Mike Rouleau says in a statement that he is leaving his position as vice-chief of the defence staff immediately.
He says he will join the Canadian Armed Forces Transition Group, which helps members shift into civilian life.
Rouleau and Royal Canadian Navy commander Vice-Admiral Craig Baines had faced criticism for teeing off with Vance, who is under military police investigation for allegations of sexual misconduct.
More Coming.
This report by The Canadian Press was first published June 14, 2021.
The Canadian Press
CP NewsAlert: CFL votes to start 2021 season in August after meeting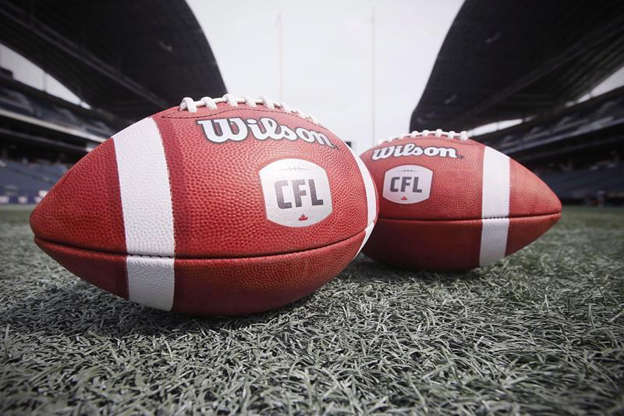 The CFL is going ahead with its 2021 season.
The league's board of governors have voted unanimously in favour of an amended collective bargaining agreement and starting the '21 campaign Aug. 5.
The CFL did not play in 2020 due to the COVID-19 pandemic.
The league unveiled plans in November for a full 18-game season that was to have started in June but later pushed back the start to August and reduced the number of games to 14.
The Grey Cup game was also pushed back from Nov. 21 to Dec. 12 in Hamilton.
More coming.
The Canadian Press