Share your vision for Downtown Red Deer through survey and online workshops
Citizens invited to share their vision for downtown Red Deer
A public survey is now open for Red Deerians to share what they love about downtown Red Deer and their vision for future of downtown.
The survey is part of the Downtown Identity Project, which aims to create a refreshed identity for downtown Red Deer – one that resonates with Red Deerians, businesses, visitors and investors, and inspires them to visit, shop, work, live and invest in its commercial core."Hearing directly from citizens is a critical element in the success of this project," said Sarah Tittemore, Community Services General Manager. "Our goal is to develop a collective, shared vision for the future of our downtown, so we want to look closely at what people enjoy about downtown, what could be improved, and ways that we can encourage more visitors to our core."Launched this summer, this project will result in a downtown identity and strategy plan that outlines a shared vision, guiding principles and opportunities for both the community and The City to implement. The goal is to have an identifiable, well-invested downtown where residents and visitors repeatedly participate in unique, engaging, diverse and positive activities and experiences. Key areas that may be considered by the engagement process and the final plan include heritage, transportation, tourism, the economy, environment, social factors and more.In addition to community engagement, a Community Collaborative Committee is also playing an important role in shaping the plan. Made up of citizens representing a broad range of interests, experiences and ideas, the group's role is to ensure the community's voice is represented at all phases of the project.

"Our aim is to ensure the final downtown identity and strategy plan truly reflects a 'made in Red Deer' approach and considers all the factors that make our community unique," said Tittemore. "We couldn't achieve this without the work the Community Collaborative Committee is doing to ensure all residents have a voice in the creation of a final strategy that will help reimagine our downtown."

Following the engagement phase of the project, community insights will be used to inform initial stages of the plan. A report back to the community will also be shared to highlight what was heard and how that information was used.
In addition to the survey, two online workshops are being held November 10 and 17. More information about the survey, workshops and the project is available at reddeer.ca/surveys. The survey is open until November 21.
Downtown shoppers could win $1,000.00 a week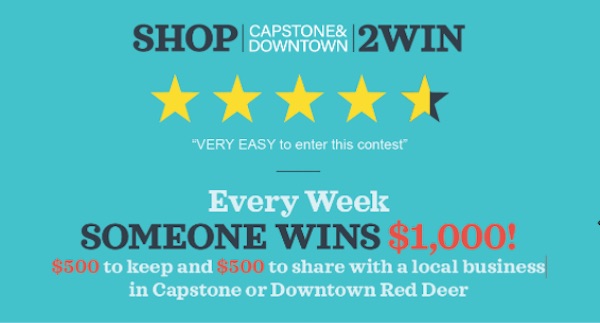 Support local
businesses in
Capstone &
Downtown Red Deer
Save receipts of $25 or more
(including taxes)
Upload photos of all
your receipts weekly
Digital receipts, third party delivery app receipts and Google reviews are all acceptable entries.
Scott Robinson is the new CEO of the Red Deer & District Chamber of Commerce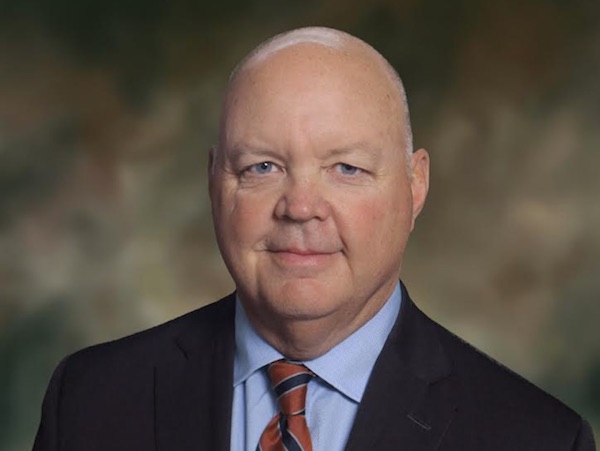 News release from the Red Deer & District Chamber of Commerce
Chamber announces hiring of Scott Robinson as CEO
The Board of Directors on behalf of the Red Deer & District Chamber of Commerce is pleased to announce the hiring of Scott Robinson for the position of Chief Executive Officer.
Scott brings a wealth of experience to the Chamber that includes over twenty-five years of executive and managerial experience, working with organizations of all sizes. Notably, Scott acted as CEO for the 2019 Canada Winter Games in Red Deer, and as Executive Director of the Hockey Alberta Foundation. Most recently, Scott has operated his own consulting practice, and has been the acting CEO of the Central Alberta Sport Authority.
Scott's experience in leadership also led him to pursue a Master of Arts Degree in Leadership with Royal Roads University, where he was awarded the Founders Award for Excellence in Sustainable Leadership.
An avid community volunteer, Scott has board and volunteer experience including time with Red Deer Polytechnic, The Donald School of Business, Westerner Park Governance Committee, Alberta Parks Recreation Association among others.
Scott shared his thoughts on being appointed as the new CEO of the Chamber, "I am very excited to join the Chamber of Commerce team and want to thank President Matt Cassidy and the Chamber Board for choosing me to help lead the Chamber along with a dedicated and talented staff. Red Deer is such an amazing community, and we have a dynamic and world leading business community that I look forward to listening to and learning from in the months ahead".
President Matt Cassidy commented on behalf of the Chamber's Board of Directors, "After an exhaustive search this fall, the board is confident in Scott's experience and ability to lead the Chamber forward, and to propel the successful legacy of the Chamber in support of our membership, and the business community as a whole."
Scott starts with the Chamber January 17, 2022.
The Red Deer & District Chamber of Commerce is a non-partisan, collaborative leader in building a vibrant community and fosters an environment where businesses can lead, be innovative, sustainable, and grow.