Just What Can Canada Achieve at the Upcoming 2022 World Cup Finals?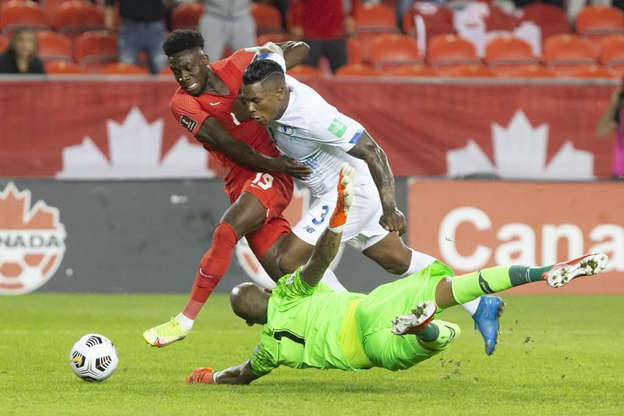 Having failed to make it to the World Cup finals for over 30 years, Maple Leaf's coach John Herdman has delivered a shock return to the showpiece tournament in Qatar.
Given it's been so long since Canada made it to the World Cup, it's even more impressive that they did so in such imperious fashion. Herdman's men finished top of the qualification group, having secured 28 points from their 14 matches, and will hope to make some sort of impact when the finals get underway in November.
Canadian sports bettors looking to sweeten the 2022 World Cup finals with a bet should enter the Sports Interaction referral code and place a wager at one of the country's most reputable providers in North America.
Canada starts their World Cup quest with a very tough encounter with Belgium, a side that got to the semi-finals of the tournament back in 2018 and going up against Kevin de Bruyne, Eden Hazard, Thibaut Courtois, and co. will be quite a baptism of fire for Herdman's side. Following that, they take on Croatia, who were the losing finalists in 2018, and they finish their group stage with a far less troubling task of Morocco, but what would success look like for the Canadians in Qatar?
Well, a lot depends on what their most experienced European-based players can give them, and arguably, by some distance, the most talented player in Canada's squad is Bayern Munich's, Alphonso Davies.
The 21-year-old has been out for a long period with myocarditis, and Canada did well to see out their qualifying campaign without the young wide-man, but Davies is now back and ready to make an impact.
Herdman was effusive in his praise of Davies following Canada's 4-0 win over Curacao in their CONCACAF Nations League opener (where he duly netted twice).
"It's brilliant;" Herdman said of Davies' return, continuing: "To think we went half of that World Cup qualifying campaign without him, that's absolutely crazy."
"He was desperate to get back and score this week. His attitude and energy is just so infectious. I love coaching him and working with him. I was with him for a good half-an-hour last night setting him up for this game, and he's just a gift. I'm privileged to work with a player of that quality."
"He just loves the game… [he's] just a great human being."
Davies has already amassed over 100 appearances for Bayern Munich and has four Bundesliga titles to his name, not to mention a Champions League success, and he is very much Canada's big hope.
If Canada can return from Qatar with a win to their names, that would be a triumph, but anything more would require them not losing to either of the big giants they face in their opening two games and, make no mistake, avoiding defeat against either Belgium or Croatia would be a monumental task, and that may be a bridge too far.
What Does a Modern-Day Gambler Look Like?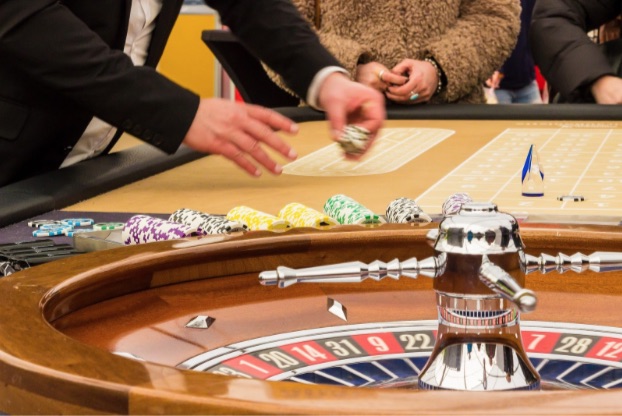 Casinos are no longer the exclusive domain of high-rollers. Modern-day gamblers come from all walks of life, and they gamble for a variety of reasons. Some people enjoy the thrill of betting on games or playing slots, while others see gambling as a way to make money by using online casino bonus codes. Whatever your reason for gambling, it's important to know what you're getting into. This article will discuss some of the most common types of gamblers and provide tips for staying safe when you hit the casino floor.
Is Gambling a Pastime for the Wealthy?
It's no secret that gambling can be a very expensive pastime. But just because gambling takes money doesn't mean that it's only for the wealthy. There are plenty of people who gamble on a regular basis who are far from wealthy. So if gambling is not just for the wealthy, then why do so many people think it is? Well, part of it has to do with how gambling is often portrayed in the media. Movies and television shows often portray gambling as something that only rich people do. And while there are certainly plenty of wealthy people who gamble, it's not true that all gamblers are wealthy. Another reason why people might think gambling is only for the wealthy is because of the high stakes involved. When you're gambling for large sums of money, it can certainly seem like a game for only the rich. But again, there are plenty of people who gamble for smaller amounts of money who are far from wealthy.
Today, Gambling Is Popular Among All Types of People
There are many reasons why gambling has become more popular in recent years. One reason is that there are more opportunities to gamble now than there were in the past. With the advent of online gambling, people can gamble from the comfort of their own homes. In addition, casinos are now found in many cities and towns, making them more convenient for people to visit.
Another reason for gambling's increased popularity is that it is now considered to be more acceptable, the same way acceptable as taking screenshots on your Windows 10 and 11 PC! In the past, gambling was often seen as a dirty or immoral activity. However, today most people see gambling as a fun and harmless way to entertain themselves. This change in perception has made gambling more accessible to a wider range of people.
There Are Many Different Ways to Gamble These Days
There are many different ways to gamble these days. You can:
go to a casino

play the lottery

bet on sports

gamble online
If you want to gamble but don't want to spend a lot of money, then the lottery might be a good option for you. You can buy tickets for a few dollars, and if you win, you could take home a huge jackpot. Just remember that the odds of winning are pretty slim.
If you're looking for a more relaxed way to gamble, then betting on sports might be right for you. You can bet on your favourite teams or players, and if they win, you'll make some money. Of course, you could also lose money if they don't win.
Finally, you can gamble online. There are many different websites that offer gambling games. You can usually bet on sports or play casino games like slots and blackjack. Be sure to do your research before you start gambling online, though, as there are some scams out there.
Online and Offline Opportunities
Though both online and offline gambling opportunities offer players a chance to win money, there are some key differences between the two. One of the most obvious is convenience; with online gambling, players can gamble from the comfort of their own homes without having to travel to a casino or other location.
Another difference is that online gambling sites often offer bonuses and promotions that offline casinos do not, which can make online gambling more attractive to players. Additionally, online gambling sites usually have a wider variety of games to choose from than offline casinos.
However, there are also some downsides to online gambling. One is that it can be more difficult to control spending when gambling online, as players do not have to physically hand over money to bet. Additionally, online gambling sites may not be regulated as heavily as offline casinos, which can make them riskier for players.
There Are Also Lotteries and other Forms of Gambling
Here is a look at some of the best other gambling opportunities that you may not be aware of:
Casinos – There are many casinos around the world that offer a wide variety of games for visitors to enjoy. If you are looking for a thrilling gambling experience, then a casino is definitely the place to go. From slots and blackjack to poker and roulette, there is sure to be a game that you will enjoy playing.

Bingo – Bingo is another popular gambling game that can be enjoyed offline. There are many bingo halls around the country that offer games for players of all ages. If you are looking for a social gambling experience, then bingo is definitely the game for you.

Sports Betting – You can also find many opportunities to gamble on sports offline. There are many sportsbooks that allow you to place bets on a variety of different sporting events. Whether you are a fan of football or basketball, you can find a sportsbook that offers to bet on your favourite sport.

Horse Racing – Horse racing is another popular offline gambling opportunity. If you are a fan of horse racing, then you can find many tracks around the country that offer races for bettors to choose from. You can also find online horse betting opportunities if you would prefer to place your bets from the comfort of your own home.

Lotteries – Lotteries are also a popular form of offline gambling. You can find many lottery outlets around the country that offer tickets for a variety of different games. If you are looking for a chance to win big, then it is definitely the activity for you.
Why It Is Important to Be Responsible When You Gamble
Gambling can be a fun way to pass the time, but it can also become a problem if you do not know how to control your spending. Follow these tips to help you gamble responsibly:
Understand the game you are playing. If you do not know how to play a game, ask a friend or look up the rules online. Make sure you know what your odds of winning are before you start betting.

Set a budget for yourself and stick to it. Decide how much money you can afford to lose before you start gambling. Once you have reached your budget, stop gambling.

Keep track of your wins and losses. It can be easy to get caught up in the moment and keep gambling even when you are losing money. Keep a record of how much you have won and lost so you can see how well you are doing over time.

Quit while you are ahead. It is tempting to keep playing when you are on a winning streak, but it is important to know when to quit. If you keep gambling, you could end up losing all of your winnings.
Top 6 Remote Holiday Destinations in Canada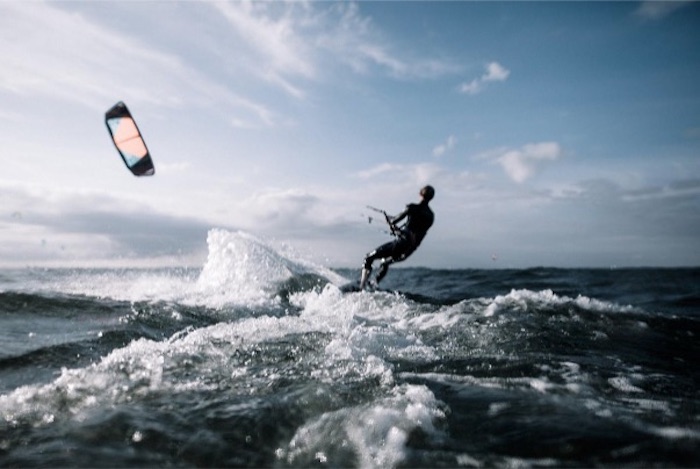 If you're planning a trip to Canada any time soon, you'll definitely need to check out one of Canada's remote locations. They're absolutely stunning and unlike anywhere else in the world. Whether private jet rental is your go-to or you prefer to fly economy, we've got you sorted.
In this article, we'll be exploring 6 of Canada's best remote vacation locations, telling you everything you need to know about the area and what you can get up to while you're there.
1. Tofino, British Columbia
If you're looking for a remote location that offers stunning natural beauty and plenty of activities to keep you busy, then Tofino is definitely the place for you. This small town is located on the west coast of Vancouver Island and is well-known for its surfer-friendly beaches, lush forests, and wildlife watching opportunities.
There are plenty of great hiking trails in the area too, so it's perfect if you love being outdoors. Regarding accommodation, there are plenty of cozy cabins and lodges to choose from, making it ideal for a romantic break, and you can watch the stars from your hideaway.
2. Churchill, Manitoba
Churchill is another great option for those who want to experience some of Canada's incredible natural beauty. This small town is located on the shores of Hudson Bay and is well-known as one of the best places in the world to see polar bears in their natural habitat. There are also plenty of other animals to spot in Churchill, including beluga whales and arctic foxes. And if you're feeling adventurous, you can even go dog sledding or take a ride on a quad!
When it comes to accommodation, there are several hotels and bed & breakfasts available as well as a few camping sites if you'd prefer something more rustic.
3. Gros Morne National Park, Newfoundland
If Gros Morne National Park sounds familiar, it may be because this breathtaking location was used as a filming location for Game Of Thrones! Located on Newfoundland's west coast, Gros Morne National Park offers visitors stunning views of towering mountains, pristine lakes, and a rugged coastline.
There are also numerous hiking trails throughout the park which range from easy walks to challenging hikes. If you visit during winter, you can even go snowshoeing or cross-country skiing! When it comes time to find somewhere to stay overnight, there are several campsites available as well as a few hotels in the nearby town of Rocky Harbor.
4. Iqaluit, Nunavut
Iqaluit is the capital of Nunavut and is located on the southern tip of Baffin Island. This remote location is home to some of Canada's most stunning scenery, including snow-capped mountains, glaciers, and fjords. And if you visit during winter, you may even be lucky enough to see the Northern Lights!
There are plenty of outdoor activities to keep you busy in Iqaluit, including hiking, dog sledding, and ice fishing. It's plenty enough remote and while that does limit your options when it comes to finding somewhere to sleep, you should still be able to find somewhere; just keep an open mind.
5. Pangnirtung, Nunavut
Pangnirtung is another excellent option for those looking to experience the beauty of Nunavut. This small town is located on Baffin Island's east coast and is surrounded by stunning mountains and glaciers. There are plenty of outdoor activities to keep you busy in Pangnirtung, including hiking, kayaking, and freestyle skiing.
When it comes to somewhere you can put your head down, there are a couple of pleasant hotels nearby as well as a few camping sites in the nearby Auyuittuq National Park. You can make the most of the local amenities while also being able to be at one with nature, making it a great place to visit.
6. Sable Island National Park Reserve, Nova Scotia
Sable Island is a small island located off the coast of Nova Scotia, which is home to some of Canada's most beautiful beaches. The island is also home to a large colony of wild horses roaming freely across the sand dunes. There are no cars allowed on Sable Island, so it's a great place to relax and unwind away from the hustle and bustle of everyday life!
When it comes time to find somewhere accommodation-wise, there's only one option available on Sable Island itself. That being said, there are a lot more choices for you in nearby Halifax, where you can stay before taking the ferry over to the island.