Jack Semple BB King Tribute concert showcases one of Canada's finest guitarists
Jack Semple is a "musician's musician" … a "guitarists guitarist".  And like most of our Canadian musical gems, he's not as well known as he should be.
This is part one of a two part concert series recorded at the Artesian on 13th Avenue in September 2017 promote the release of a BB King Tribute Album which he undertook upon King's death in May 2015. "BB King is the most important blues guitarist of the 20th century," said Semple at the time.
Regina's GraffitiTV shot the concerts for potential national release, but that did not happen, and they've been lurking on Youtube ever since. I recently came upon them when talking to the owner of the production company who recorded the concerts. If you like BB King, you'll love this intimate show performed to 200 people in a small club. The whole concert is a masterclass lesson in blues guitar.
Jack Semple started his career in Regina playing with regional bands.  In the late 1980's he re-located to Toronto and joined The Lincolns, a band fronted by Prakash John of Alice Cooper fame.
Moving back to Regina 2 years later, Semple established a solid solo career, performing all over the world, and contributed to television and music scores.  He appeared in the title role of the made for tv movie "Guitarman". In the years since, he's released eight albums and in 1992, won the Canada-wide MuchMusic "Guitar Wars" contest.
In 2016, Semple was presented with an honorary Doctor of Fine Arts degree by the University of Regina and performed a concert as part of the group True Jazz Pluckers with the Regina Symphony Orchestra.
Thanks to Aj Thakker and graffitiTV Regina.
Enjoy Jack Semple in concert.
Click to find more on Here to Mars.
Eat. Drink. Think. Local. Even in Lockdown, with Bo's Bar & Stage!
Bo's Bar & Stage and Everything else too? Yep!
Really a bit of everything and the best part is, ALL local. With the 2nd round of lockdown swinging into full effect, this Red Deer establishment is turning it up to 11 and going full out to support the small biz and indie arts community.
Effective now, you can pick up so many cool things at Bo's Bar & Stage or should we say Bo's Quality Provision Retail Space? What an awesome idea and a great way to support local. Walking the walk as their slogan is after all  "Eat. Think. Drink. LOCAL." So here's the thing. Not only can you order amazing food that's handcrafted in the Bo's Kitchen allowing you to take the night off from cooking for yourself or the fam, You can grab some incredibly unique gifts all while supporting a community of small biz and indie arts too. How cool?
Didn't think it could actually be any better than that? "Wrong," (in the voice of Charlie Murphy while telling stories about Rick James on Chappelle's Show, RIP Charlie) it does get better! As of the last few days AGLC has revised certain regulations allowing "To Go and Delivery" mixed drinks and cocktails in an attempt to support "Licensees" during these evolving times. Yes that means you can order your favourite drinks and enjoy them at home. Wow, what a time to be alive.
It's official, whether it be take-out food, drinks, that cool Christmas gift or just to treat yourself, Bo's is a must stop for your lockdown needs. Lets be honest, nobody wants to be in a lockdown. At least we can be thankful that establishments like Bo's exist to support Local. So much local to choose from in one really cool spot.
***All photos from Bo's Facebook page
Bo's Facebook Pg
bosbar.com
Bo's Bar & Stage – YouTube

Alberta production Pipe Nation seeking to tap musical talent for soundtrack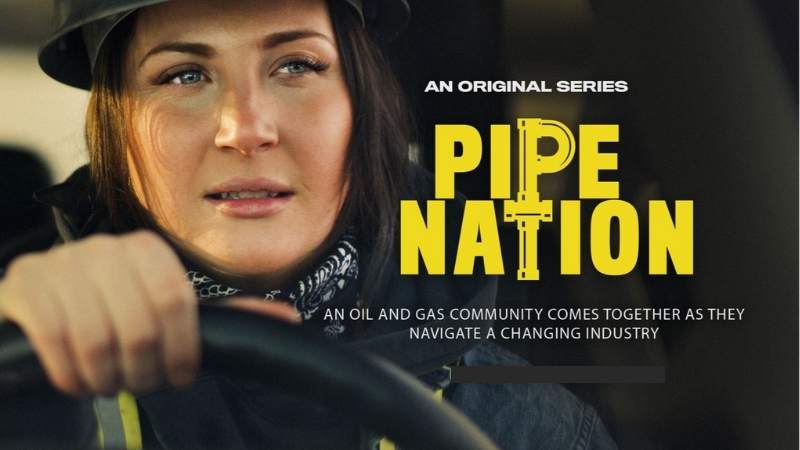 Here are the details.
January 13, 2021
Edmonton-AB, CANADA-​One of the largest independently funded tv-series in Canada, Pipe Nation, is seeking talented musicians to round out its soundtrack as the pilot episode nears completion.
The director, Raoul Bhatt, and executive producer, Dan Svedberg, are seeking submissions from Canadian and American artists to collaborate on the show's soundtrack.
The dramatic series is told through the experiences of a single mother working in the male-dominated, oil and energy industry. The pilot was filmed in August and September of 2020 in the picturesque mountains of Canada and the Edmonton area. 18 scenes and 180 takes were captured in Sundre, Alberta, which was transformed into the fictitious town of Hardwell. A great deal of effort has been put into this pilot including a $300,000 built for the show pipeline, a medical helicopter, and a long list of heavy equipment worth $180 million.
The scenes are now in editing, where the crucial process of pairing beautiful scenes with dramatic music is underway. Several genres of music including, rock, blues, country, electronic dance music, and classical will be used in the series. The show's soundtrack will be released on Apple Music, Amazon, Spotify and Google Play Music in the coming months. Director, Raoul Bhatt and his team have been in post-production for the last three months​. ​The pilot tv-series is expected to be complete by February 2021.
Musicians, labels, bands looking to collaborate or submit their work, please contact Executive Producer & Sound Designer, Daniel Svedberg, and Director, [email protected]
Read more on Todayville.